As well as the features included in the regular version of Magnetism you get these additional ones:
WooCommerce Integration
We've added a beautiful WooCommerce integration to the Pro version, meaning you can sell items with your very own store. Powering nearly 30% of online shops, WooCommerce gives you an unrivalled feature set to begin selling online.
Review Post Type
The Pro version includes a new 'Review' post type. Easily add reviews of products and add your own criteria for the rating. You can even include an affiliate link with the review for monetizing your blog. All of which is 100% Google schema compliant, to ensure your articles are indexed as reviews when searching on Google.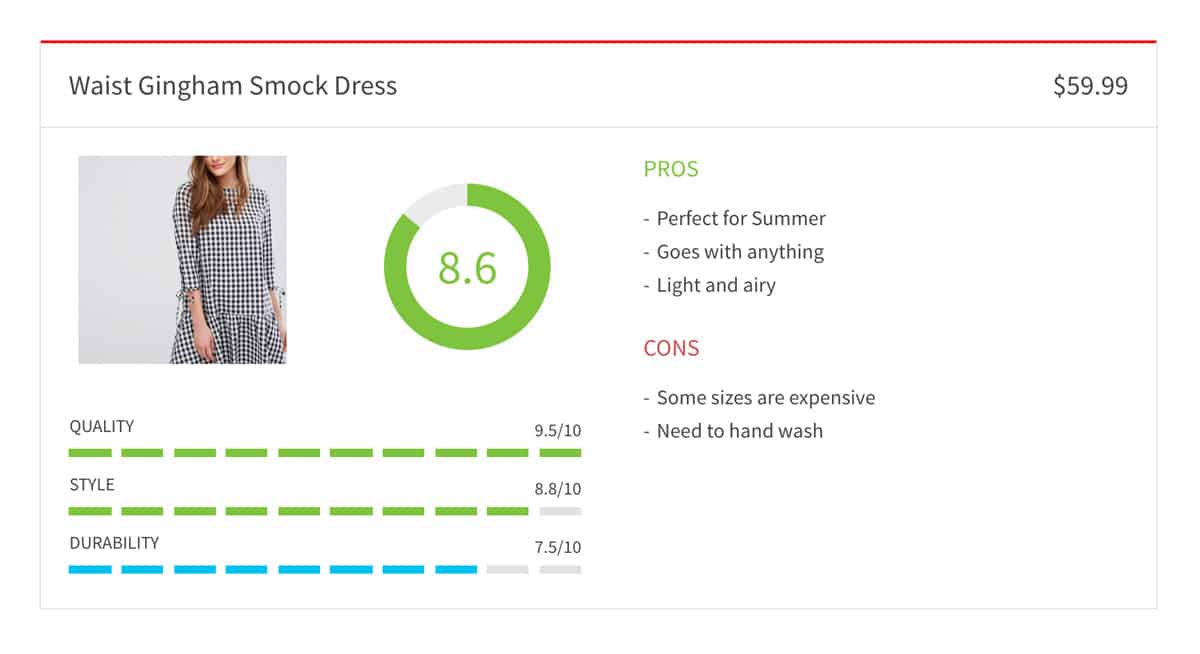 Choose a Grid or List layout. Sidebars or without.
In Magnetism Pro you get extra layout controls within the customizer to make your layout just how you want it. Choose to display your articles within a list or grid format. Don't want a sidebar? No problem, it can be easily disabled or switched to the left side in seconds.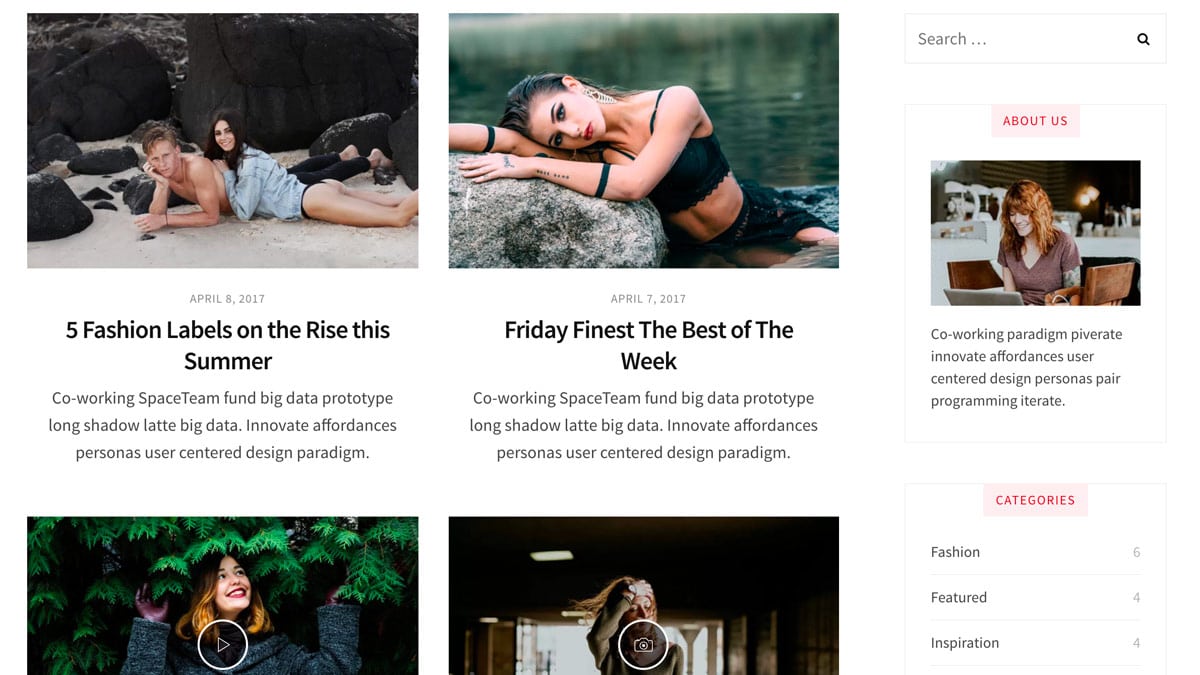 Add an Instagram Footer
In the Pro version you'll be easily able to drop in an Instagram row next to your footer to show off your brand and to keep your site looking as fresh as the photos you take. There is also a theme option to alter or remove the copyright text, if you would like.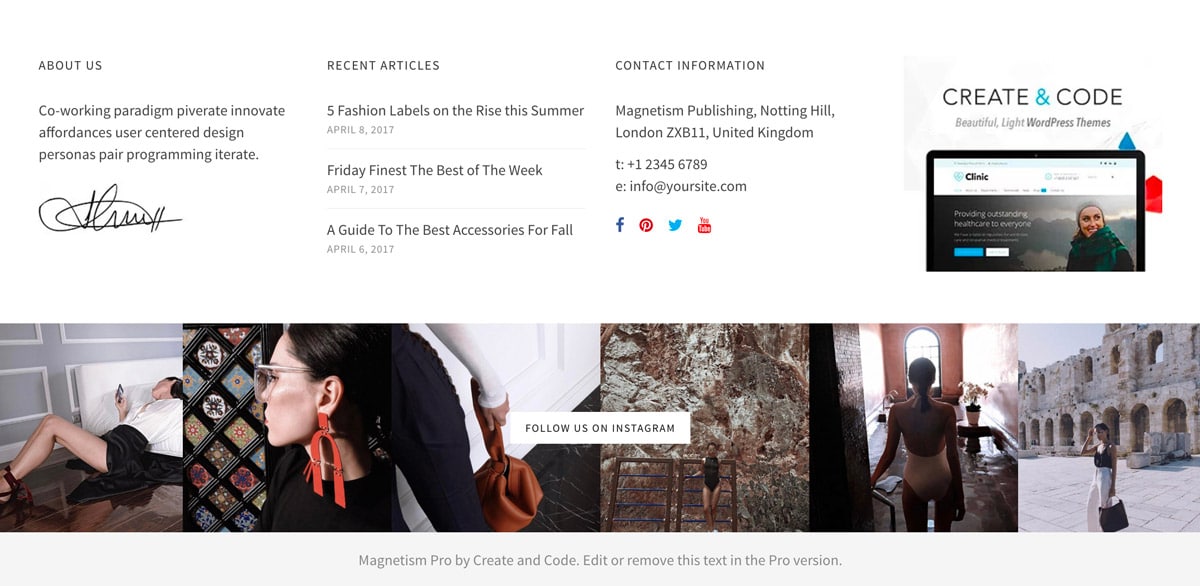 Pro Customization Options
The Live Customizer allows you to make changes to the theme and get an immediate preview.
In the Pro version you get far more options to tweak the styling including changing the main navigation layout colors, adjusting the layout, switching on/off sidebars, and tweaking each typography selector such as headings, paragraphs and body copy. Get ultimate control with Pro!