If you're looking for the best WordPress Black Friday deals and special offers and Cyber Monday deals for 2018 you've come to the right place 🙂
Black Friday 2018 will soon be kicking off in earnest and we've spent a ton of time collecting the best of the best deals on your favorite WordPress products and services. There is never a better time to get your hands on WordPress hosting deals, plugin discounts and discounted theme offers than the week around Black Friday and Cyber Monday 2018 – and this year is no exception. In fact, there seem to be more deals than ever and it's hard to keep up with all the awesome offers out there!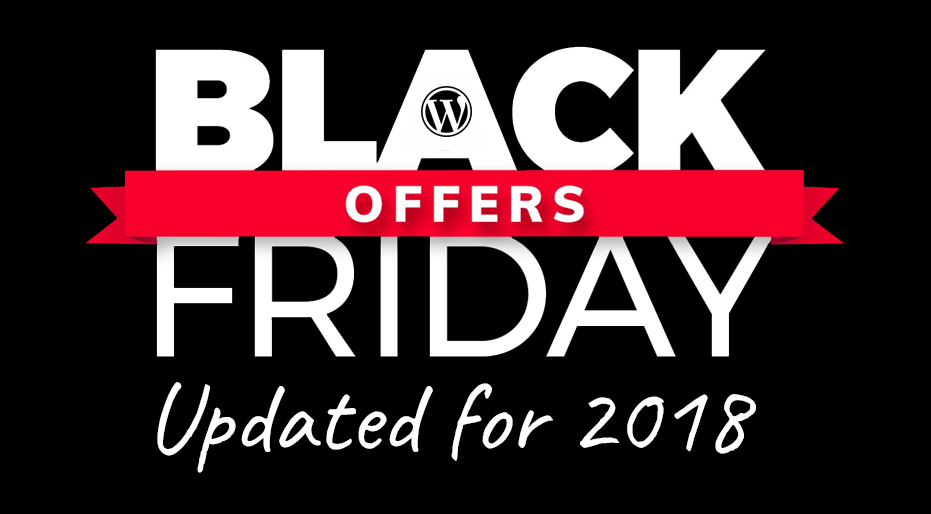 To help you find the best deals, we have listed the best WordPress Black Friday and Cyber Monday deals for 2018. We're going to be updating this post every day during Black Friday week so keep checking back! Last updated on 26 November 2018.
Note: These offers are for LIMITED TIME only. We've indicated the expiration date next to each offer. In some cases, you won't need to enter a coupon code.

Create and Code – 50% off
Get 50% every theme on our own Create and Code site. This includes the theme club and lifetime licenses. Grab yourself a bargain today with the Black Friday 2018 coupon code! Valid until November 29th 2018.
Coupon Code:
blackfriday2018