Creating a website for your startup or small business is now more important than ever because 71% of businesses already have websites.
But, that's not all.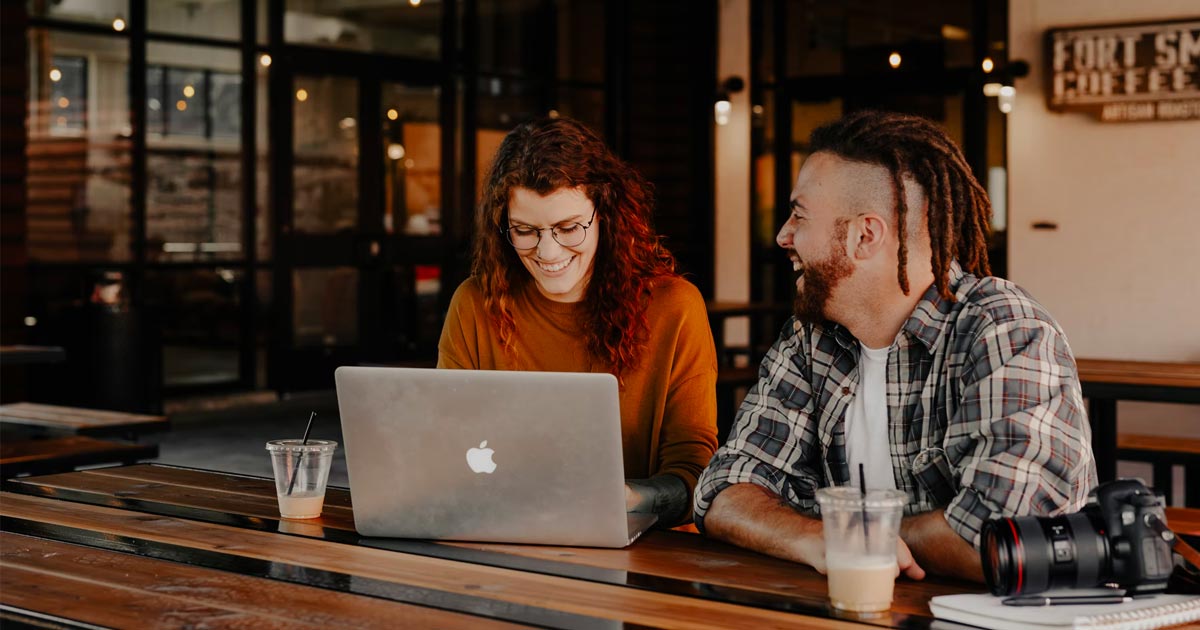 About 50% of potential customers will abandon your site for a competitor's website if the user experience is poor.
This is why you need to create an attractive and performing website to promote brand visibility and sales.
However, the thoughts of setting up a business website might be daunting especially if:
You don't have thousands of dollars to hand a professional website developer
You're not a major tech junkie.
Here's the good news.
You can build a beautifully crafted business website quickly and easily with WordPress.com and Create and Code — even if you have zero technical or design skills.
Here's what you'll learn in this guide:
What to look out for when choosing the website builder that best suits your needs
How to use WordPress.com and Create and Code to build a unique website design for your startup or small business
The best startup/small business WordPress theme option for your website
Quick tips to simplify key tasks like customizations, search engine optimization (SEO), and site responsiveness.
Factors to Consider When Choosing a Website Builder
There are many website builders and solutions on the market, the choice can be difficult if you don't know what to look for.
Here are the most important things to look out for before choosing a website builder.
Great Usability and Customization Options: The most popular website builders in the world give website owners full control over their website usage and design. More so, they provide easy customization options.
Simplified Set-up: The best site builders make website creation easy and quick. They simplify the process of acquiring domains, hosting, and website building.
Responsive Themes: Since 75% of visitors judge a website's credibility by its design, you should choose a website builder that provides sleek design templates, a clean UX interface, and easy navigation to delight end-users.
Enhanced Performance and Security: You should choose a website builder that ensures great website performance, security, and maintenance — even better if it offers SEO tools.
What is WordPress?
WordPress is the most popular website builder powering over 42% of all the websites on the internet. It is suitable for all business types — such as bloggers, freelancers, small businesses, eCommerce stores, startups, and large enterprises.
WordPress is of two types:
WordPress.org is open-source software that is essentially a content management system for users. With WordPress.org, you can design stunning websites if you have web design and coding knowledge or decide to hire a web developer. You are solely responsible for your web hosting, performance, security, and maintenance.
On the flip side, WordPress.com takes care of your entire website setup and maintenance processes. You don't have to go through the hassle of downloading software, hunting domain names, and searching for reliable hosting services.
With WordPress.com, you can create your business site in only a few clicks without typing a single line of code. Even better, this website builder monitors your site performance, security, and maintenance.
Why WordPress.com Is a Good Website Building Option
WordPress.com is a great and intuitive website builder to develop your business website. There are several WordPress.com packages specifically designed to suit the needs of different business types and levels.
WordPress.com has a custom-made Business Plan with extended functionality and advanced SEO tools for small businesses and startups to create powerful business websites.
Here are the reasons why WordPress.com is the website builder you need:
1. Easy Configuration
WordPress makes websites easy to create — you don't need coding or design skills. In only a few clicks, you'll get your domain name, hosting plan, and website ready.
If you're not an expert, web development can take a lot of time — research, purchases, tutorial videos, and design mix-ups included. WordPress.com handles all of these easily and quickly for you, so you can save time and energy to focus on your zone of genius.
Whether you choose the freemium subscription or a paid upgrade, WordPress.com provides an SSL certificate for your site for uptight security.
2. Compatibility With Third-party Apps
With the free version of WordPress.com, you get access to the essential features you need to run your website. Upon an upgrade to a Business (or eCommerce) plan, you can install the plugins you need that are not available by default.
Whether you need to install custom plugins, themes, code-flexible customization options, the WordPress.com Business plan allows you to do this hassle-free. It is compatible with several powerful theme software including Create and Code.
You can freely install third-party software that will let you:
Provide payment solutions to your site
Add calendars and scheduling features
Optimize your business website for search engine result pages (SERPs)
Integrate with popular email providers
Share your content on social media
Create chatbots for proactive customer support
Track user engagement in real-time.
3. Versatility and Growth Opportunities
The WordPress.com Business plan is developed to cater to the needs of various business types, sizes, and niches. It also provides unique growth opportunities to help you grow your business such as providing up to 200 GB storage capacity to contain your website content, documents, and media files.
It also gives you access to marketing tools you can use to promote your website and engage your audience. More so, WordPress.com comes with a "Reader" feature that lets you discover blogs (even those that aren't on WordPress.com), where your potential customers hang out.
You can explore several tools for earning opportunities such as when you:
Display ads on your site
Share paid subscription content
Refer someone to WordPress.com
Share donation campaigns
4. Optimal Functionality and Customization Options
WordPress.com takes care of not just your website management but functionality as well. You don't have to stress over site performance and security, automated backups, UX design and responsiveness, and SEO.
WordPress.com offers an easy and in-depth customizability advantage — and you don't even need to be a design genius to create a stunning and professional website for your business.
With the powerful Block Editor, you can:
Edit your blocks simply or drag and drop desired blocks
Change font sizes and color schemes
Organize a unique content layout
How to Create a Unique Website With WordPress.com and Create and Code
Here's what you need to do to create your business website in three simple steps using WordPress.com and Create and Code.
Step 1: Create a WordPress.com Account

Go to wordpress.com and create an account.
You can get started for free and publish content for your business right away. WordPress.com offers a freemium plan that includes all the essential features you need to create a website.
However, if what you want for your small business is a unique design with a custom domain name that looks professional and industry-specific, then you should consider a paid upgrade.

As a startup or small business owner looking for the best plan to get started, the Business plan is most suited to your needs since it includes features for plugin installation, advanced SEO, automated site backups, and database accessibility.
Step 2: Choose a Site Title/Domain Name

After choosing a plan for your small business WordPress.com site, you can choose a suitable domain name or link an existing domain if you have one.
You can continue with a freemium plan too, however, you'll get a WordPress.com subdomain — such as examplesitedomain.wordpress.com — to start with.
Here are certain things to consider when choosing a domain name for your business:
Use well-known domain extensions like .com, and .org.
Keep it short and memorable
Avoid using special characters — users might miss them.
Step 3: Choose a Theme/Design Layout For Your Website

Once you're in your WordPress.com dashboard, it's time to set up your site without wasting time.
Start by choosing a theme. Go to Appearance > Themes.
Themes are design templates that set the foundations for your web structuring. The business plan has a ton of themes you can check out, and the freemium also has a decent number of pre-made templates.
More importantly, you can install your own unique plugin to kickstart your website setup. Note that, this "install theme" feature only comes with a Business (or eCommerce) plan.
Before we continue with how you can customize your business, let's look at how you can install exceptional small business WordPress themes by Create and Code.
---
Create and Code Themes: How They Work With WordPress.com

Create and Code provides high-quality themes for a variety of WordPress websites, including startups and small businesses.
By choosing one of the beautiful, fast-loading, and SEO-optimized Create and Code WordPress themes for small businesses, you will give your website the high-quality design that professionals and startups need to stand out in their niches.
So, why are Create and Code themes exceptional?
Create and Code themes are light-weight, thus quick-loading
They are optimized for all browsing interfaces — mobile, tabs, and desktops
These themes use clean code and are compatible with SEO tools
You get quick and on-time support
Ideal Small Business WordPress Themes By Create and Code
Create and Code offers several themes with a plethora of features. Here are the best two for every startup and small business:
StartRight Pro is a startup and small business WordPress theme that is intuitive, easy to use, and ideal for those who want to rapidly achieve a clean and professional design for their website without spending weeks trying to make it look right.
StartRight Pro by Create and Code is the perfect theme to start out if you want your site to be quickly operational as it lets you import all the crucial elements like widgets and content from the demo site.
Once your business is launched, you can upgrade to the Pro version and use the Live customizer to customize your theme with sidebars, different typographies, and many more features. StartRight Pro is also built for speed, optimized for SEO, and designed to look great on mobile devices.
Jefferson Pro is a small business WordPress theme that is designed to give your website an elegant outlook and typography.
This is a beautiful and well-structured theme you can use for your startup or small business if you're interested in publishing a lot of content. It gives your business website a professional look with advanced functionality.
Like all Create and Code themes, Jefferson Pro is:
Simple to install
Secure: regularly updated to stay bug-free
SEO-ready: compatible with Yoast
More so, it comes with premium support to guide you to create the perfect website for your business. It is also compatible with WooCommerce.
How to Install and Customize Your Small Business WordPress Theme by Create and Code
Here's what you have to do to install and customize your Create and Code theme in WordPress.com:
Go to the WordPress themes page by Create and Code and choose your preferred theme. You can select the best design template for your business website based on our recommendations above.
Click Get this Theme.

Once you've downloaded your preferred theme, go to your WordPress.com dashboard — Appearance > Themes. Click Install Theme at the top-right corner of the screen and upload your theme.
Then, you can continue the customization of your theme by heading to Appearance > Customize.
You'll see a section that looks like this:

Feel free to customize the sections as you like. You can add to your header menu, change website images, add videos and widgets.
There are certain elements at the bottom of the menu in your customize section for optimizing your website for desktop, tab, and mobile view.
Once you're done customizing the theme to your satisfaction, click the blue button "Save Changes" that will show on top of the left dashboard.
Then, go ahead to add content to your website. To do this:
Add Pages and Posts.
Pages are the webpages you'll reference in your header menu like Home, About, Services, Blog, and Contact. Posts refer to your blog content — articles you publish on your site.
Go to Pages > Add New
You can use a blank page or choose from several premade page templates.

Add content to your new page. Edit, preview, and click Publish when you're satisfied
For Posts
Go to Posts and click Add New. You can create post tags and categories to enhance content structuring and discoverability.

Create your post, and hit Publish when done.
Optimize Your Small Business WordPress.com Website for Conversions
As a small business looking to scale your brand growth online, customization is not the end of your website creation process. You should also:
Install plugins for easy website customization and enhanced functionality
Add contact and newsletter sign-up forms in strategic areas on your site
Integrate payment, booking, and lead generation software
Use advanced SEO tools to improve your brand visibility and ranking.
It's Time to Create a Business Website To Be Proud Of
Creating a professional and responsive website for your small business doesn't have to be nerve-wracking, or time-consuming.
As shown in our guide, with WordPress.com and Create and Code you can create and maintain a stunning site without worrying about hiring an IT guy or registering for the next coding Bootcamp.
WordPress.com has all the customization, search engine optimization, and growth expansion features that your business needs to shine online. You can get started right by capturing your audience's attention with the perfect theme designs by Create and Code.
Create a professional business website that outcompetes others. Get started with WordPress.com today.