The new WooCommerce product image features are super duper. But for some product catalogs it doesn't make sense to use all the new features on every product. Today we take a look at how to disable the new Product Image Gallery features introduced in WooCommerce 3.0 on a per product basis.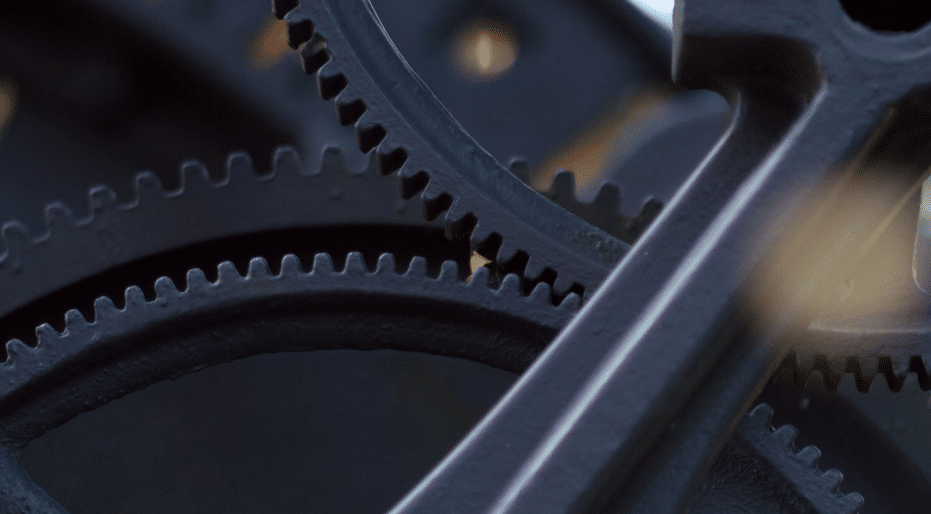 WooCommerce 3.0 was released last week and brought with it a ton of little refinements and improvements to everyone's favourite WordPress eCommerce plugin. As with any major new software release, the upgrade process hasn't gone smoothly for everyone however. One of the biggest issues we spotted pretty quickly for people upgrading was that WooCommerce 3.0 ships with a brand new (and awesome!) product image gallery features and the vast majority of popular WooCommerce themes had not enabled support for these new features before 3.0 was officially released. This led to a lot of people experiencing a broken photo gallery and lightbox after upgrading to WooCommerce 3.0. Thankfully the solution is fairly straightforward for most themes. My advice is that if you use a well maintained WooCommerce theme you should hold off upgrading to WooCommerce 3.0 until your theme author has updated your theme to provide full support for the new product image gallery features.
How to disable the new product image gallery features?
Let's assume your theme has been updated to support the new image features. Many of our customers who use our WooCommerce themes have products for which some of the new features may not be appropriate. The new Zoom feature, for example, is not appropriate for many products that have fairly basic low-resolution product images. A zoom feature simply looks weird with some product shots. Right now, if a theme author has simply just added support for the 3 new image features, they will appear for ALL your products. If you wish to deactivate the new features globally, it's pretty to do so by adding the following to your functions.php:
remove_theme_support

(

'wc-product-gallery-zoom'

)

;

remove_theme_support

(

'wc-product-gallery-lightbox'

)

;

remove_theme_support

(

'wc-product-gallery-slider'

)

;
Only add the relevant line(s) for the feature(s) you wish to remove. This method will work just fine if you want to globally disable the Zoom, Lightbox or Slider features. But there's no built-in way to show or hide the new features on a per product basis. 
Seeing as we have had several of our customers look for a solution to this problem, we created a nifty little WooCommerce extension which will do exactly that.
Introducing WooCommerce Product Image Gallery Options
Our imaginatively titled plugin does exactly what it says on the tin. The WooCommerce Product Image Gallery Options plugin will allow you to disable each of the new gallery features on a per product basis. It does this by adding a new metabox on the Edit Product screen that looks like this.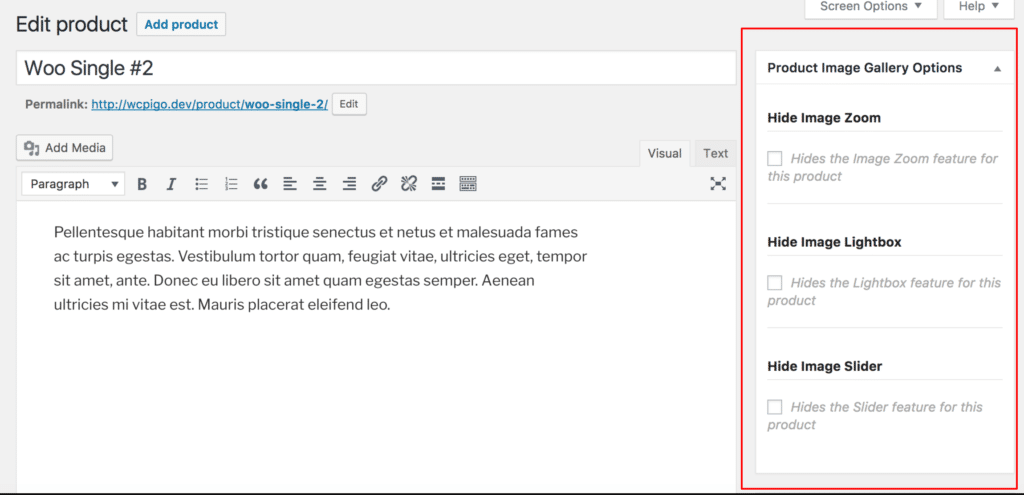 Here's what a demo WooCommerce product looks like with the TwentySeventeen theme with the new WooCommerce product image features enabled.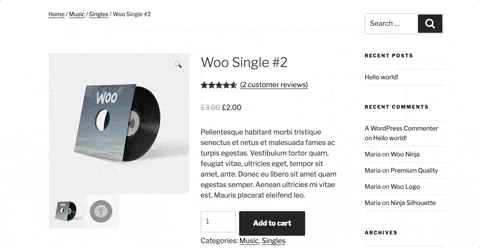 Once you select to hide all 3 of the new features, it will completely remove them from just that single product.

And that's it! The plugin does nothing more, nothing less. Perhaps something like this will end up in core WooCommerce at some point, but in the meantime, this should make life easier for a lot of people with diverse product catalogs who need fine-grained control over what features are active on each product. It's worth reiterating that if your theme doesn't yet support the new WooCommerce 3.0 image features then this plugin will NOT add support for those features. This is something your theme author or web developer should do. The plugin will also not work with any pre 3.0 version of WooCommerce.
Get the plugin
This plugin is 100% free, open source and can be downloaded from the WordPress plugin repository. We also have a github repo so please report any issues or feel free to submit a pull request if you have any improvements 🙂 If you need a solid reliable WooCommerce theme be sure to take a look at our hand curated list of the very best free WooCommerce themes.