WooCommerce! It's a name you've seen time and time again when reading my articles (assuming you have). Why? Well, it's because WooCommerce is standard with premium WordPress themes – topped off by the fact it's great for selling services and items online. For those who want to take their business to the online realm, it's a gateway into online money.
But you know what's better than WooCommerce? WooCommerce with a free theme. That's right, today you're getting a one-two punch. Free WordPress themes that emphasize WooCommerce integration. These themes in particular are all about selling and online money-making, a dream scenario for many. As such, it's my goal to make sure I'm bringing you the finest in free themes that emphasize e-selling, allowing you to take that first step into the wild west of online finances.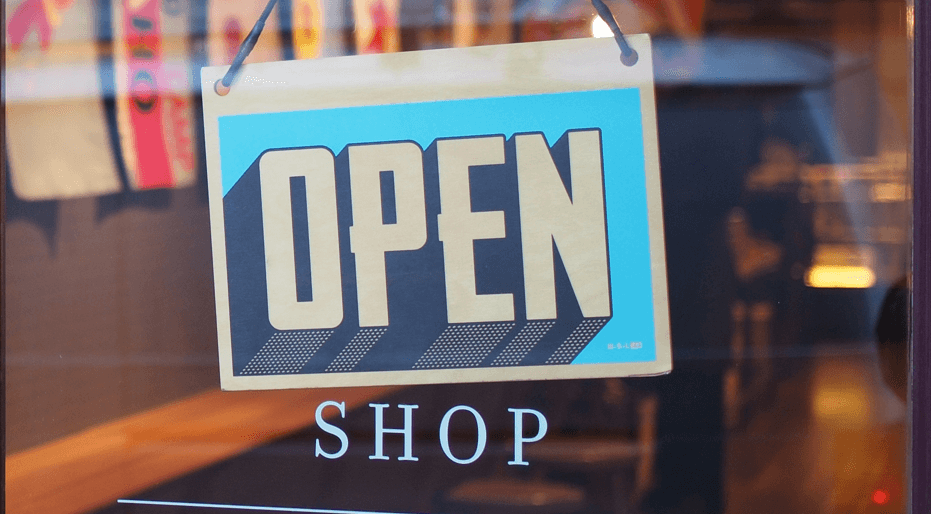 Say Woo for WooCommerce
It doesn't matter if you're a professional business or new startup. Or heck, even a blogger looking to sell some merchandise. WooCommerce, and the themes soon-to-be listed are selected to be ideal choices for you.
Best Features for WooCommerce WordPress Themes
At this stage of the article, I make it a point to ask readers to create a mental checklist of the things they want to see in a WordPress theme. More specifically, what their goals are with WooCommerce. This is important, since I'll be going through various themes which all have their own aesthetic, functions, and purpose. Are you selling a service? Offering loans? Creating events? While each theme will be primarily about how WooCommerce benefits them, you want to make sure it's in a category you're comfortable with.
Top WooCommerce WordPress Themes
Ready to unleash a treasure box of valuable products upon the internet? Let's get started.
Shoptimizer

We've got tons of great free WooCommerce theme recommendations in this guide. But let's face it, if you're growing an online business it's incredibly valuable to have the professional support to help make your WooCommerce store look the best it can while you focus on getting things done. If that sounds like you then a premium WooCommerce theme might be the best choice, and Shoptimizer is without doubt the best premium WooCommerce theme on the market right now.
If you're fed up with bloated, slow WooCommerce themes (who isn't!) then Shoptimizer is for you.
Shoptimizer is all about two of the things that matter most to eCommerce website owners – speed and conversion optimization. Research has shown that even a one second delay equals a 7% reduction in conversions, and Shoptimizer scores incredibly well across all the major speed benchmarking services.
But speed alone isn't enough to grow an online business – which is where the focus on conversion optimization comes into play. Shoptimizer boasts some super features like a distraction free checkout, an integrated call back request feature and additional well thought out SEO optimized content descriptors designed to enhance your on page SEO authority.
Shoptimizer comes with a ton of other useful goodies including tight integration with Elementor, a fast auto suggest product search, deep integration with the Customizer to allow for extensive customization of theme colours, logos and layout, plus tons more. This is our top pick for new WooCommerce stores looking to grow an online business.
Kidzoo Lite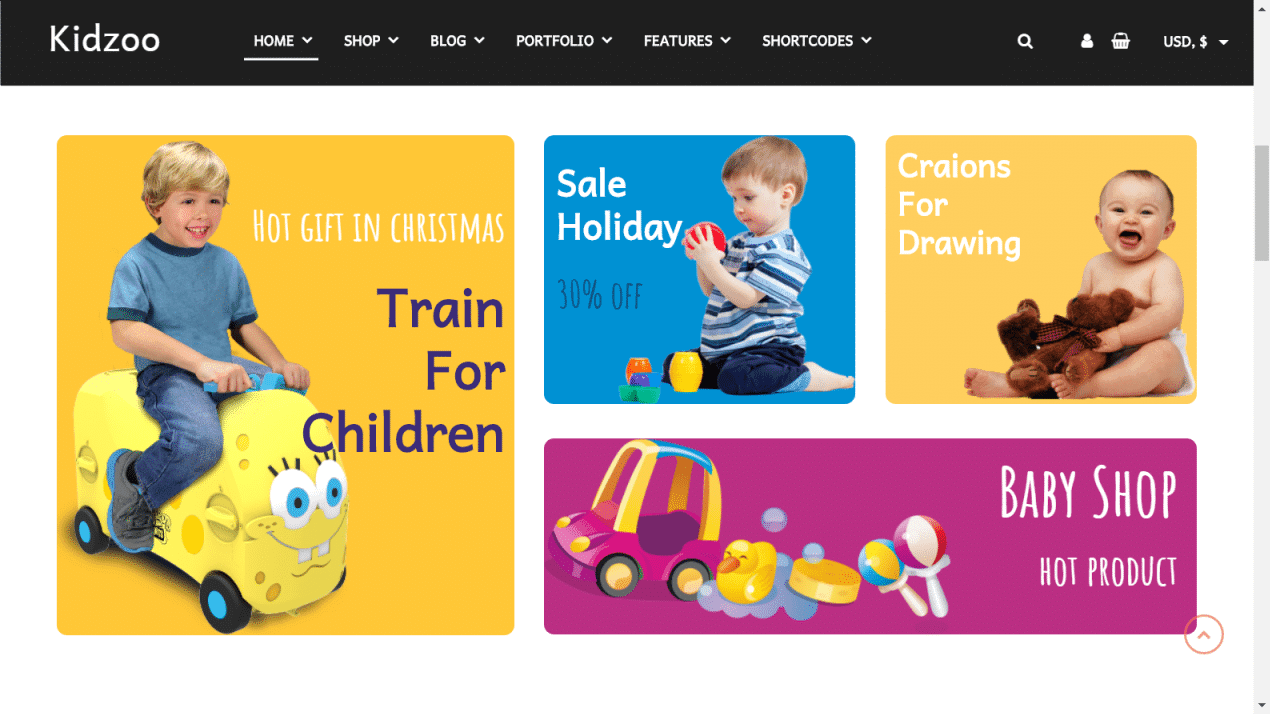 I assure you it's not a zoo for children. Rather, Kidzoo Lite is a free WordPress theme for the selling of child focused products, like clothes, toys, gadgets, and whatever else you can think of. So, if you're a business which deals specifically with selling items for young tots, this is a perfect starting theme for you.
It's easy on the eyes with a colorful setup and comes with SEO optimization to help strengthen your shop's presence. Customization is easy and you can expect a high-response time on any device. As a bonus, multiple demo layouts are available for easy starts.
Keep Calm and E-Comm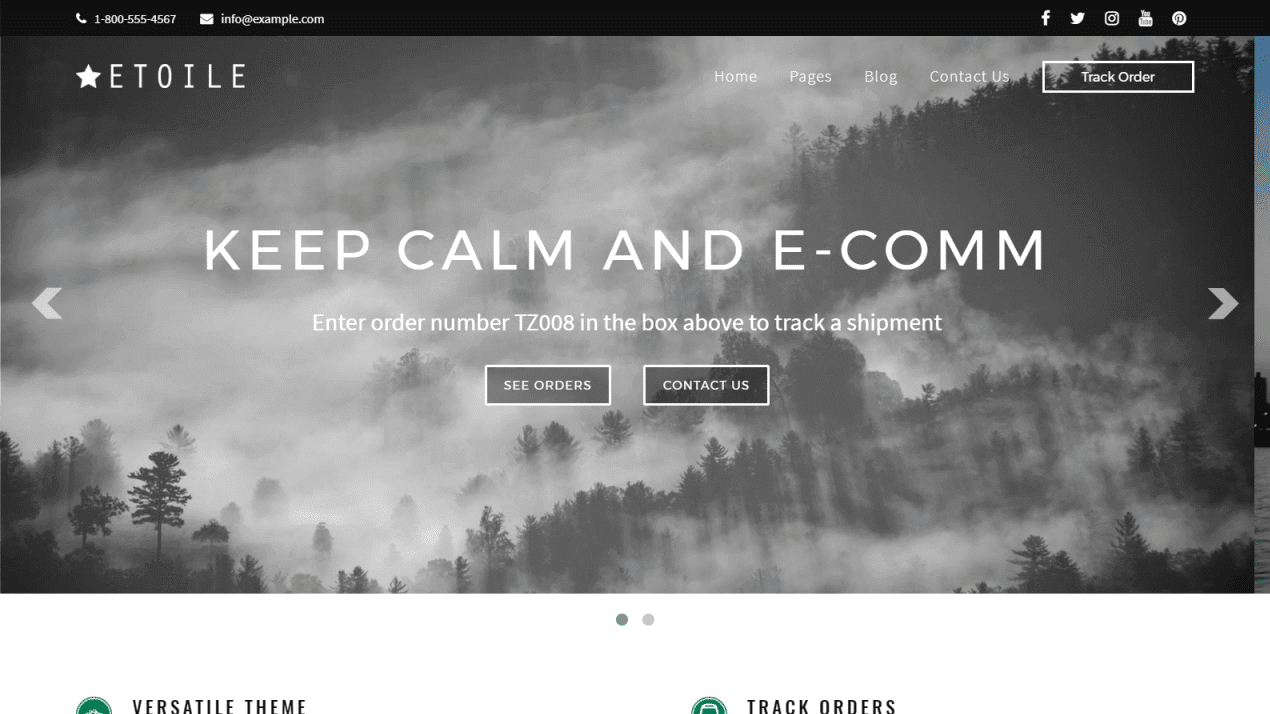 Certainly an interesting philosophy to go by, Keep Calm and E-Comm is a unique starting choice for websites which deal with ecommerce. That's because it's specifically for the management of orders. The clean, modern design allows for an immediate startup and gives users the ability to track and ship orders, while offering the same capability to their user base.
You're also able to list products via catalog plugin, if you need to, while modifications to the website are seamless as they are easy to implement. I would say that it has WooCommerce integration, but that is a default fact for all the themes I'm choosing this article.
Kidzoo Lite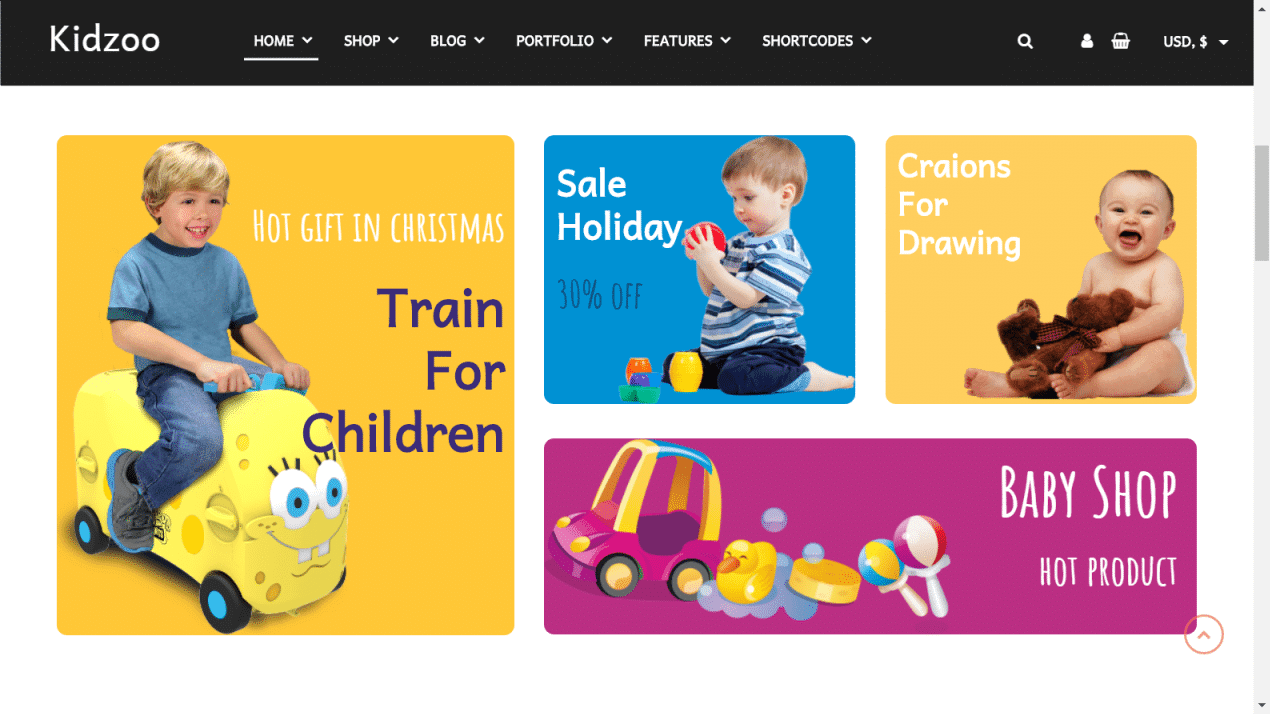 I assure you it's not a zoo for children. Rather, Kidzoo Lite is a free WordPress theme for the selling of child focused products, like clothes, toys, gadgets, and whatever else you can think of. So, if you're a business which deals specifically with selling items for young tots, this is a perfect starting theme for you.
It's easy on the eyes with a colorful setup and comes with SEO optimization to help strengthen your shop's presence. Customization is easy and you can expect a high-response time on any device. As a bonus, multiple demo layouts are available for easy starts.
Coffeeisle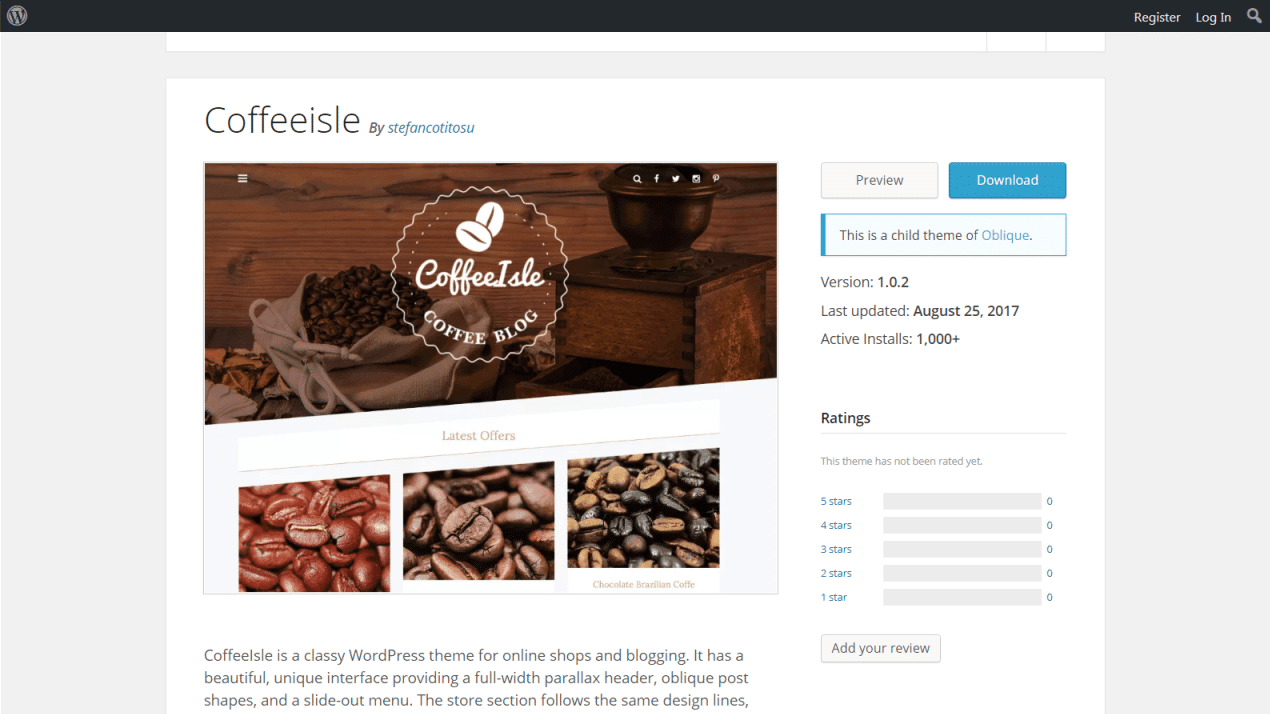 Quite an easy pick for a caffeine addict like myself, Coffeeisle is an impressively designed free WordPress theme with a great looking visual format. Like a choice grind, it's packed with helpful features and ideal for bloggers or coffee shops who want to accelerate their business with a little WooCommerce magic.
It's got parallax animations and oblique designs to boot, with a separate shop page for your products. Overall, a great – and specific – WordPress themes for the dispensers of delicious coffee.
Style Outlet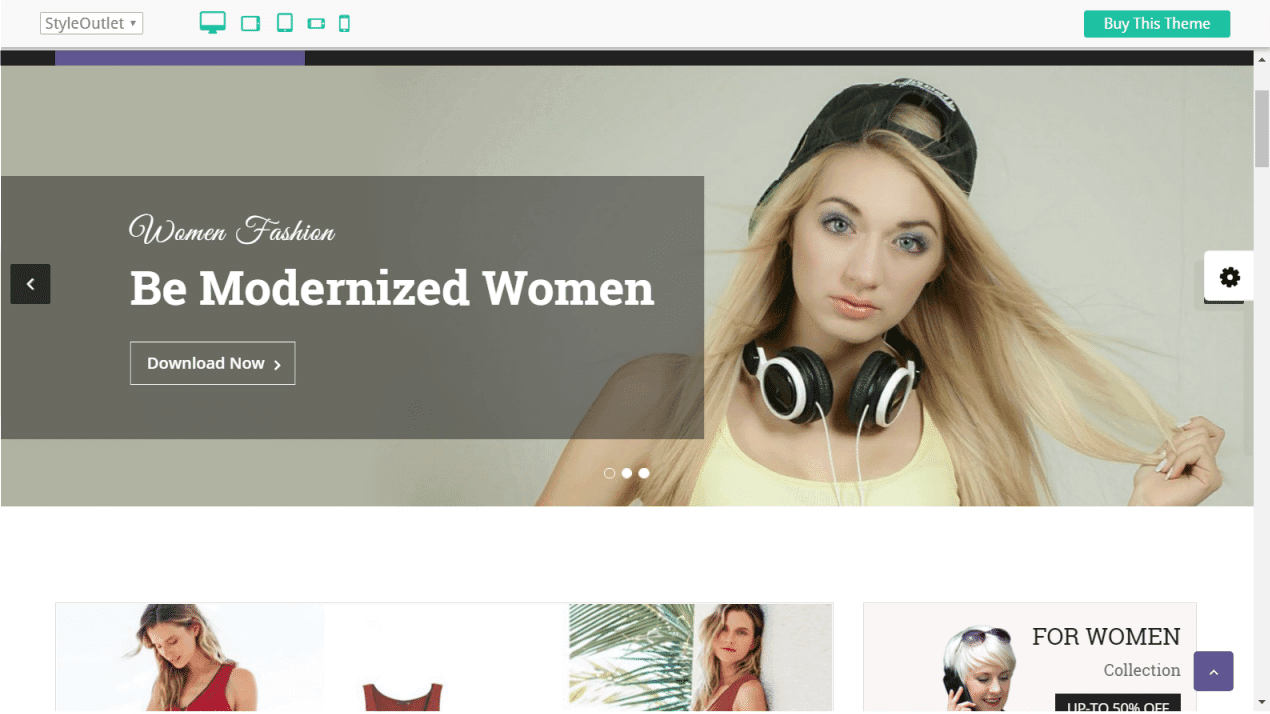 At first glance, Style Outlet looks to only focus on selling fashion items. However, thanks to easily customization framework, it's actually a multi-purpose ecommerce theme. That means you're free to take advantage of the current set up, or, change it to suit what your business needs out of it.
With high performance and clean framework, it's a solid choice for corporate websites looking to enter the online market.
BasicStore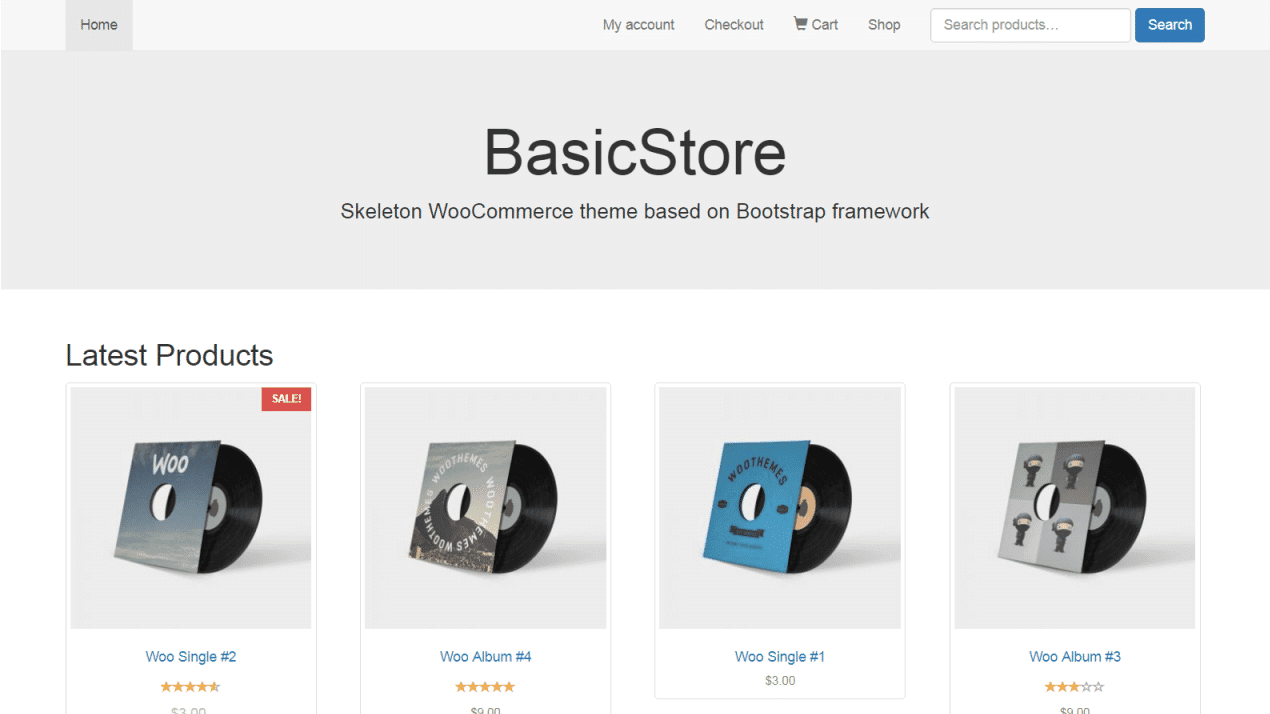 Thus far I've been grabbing some rather niche themes, but BasicStore is a more simplified version of WooCommerce focused websites. That's because it's simple with a basic bootstrap construction. From that you get  a clean, functional theme capable of selling different online products for your user base. Thanks to its simple design, you can also expect high performance on mobile devices, a critical component of website success.
SornaCommerce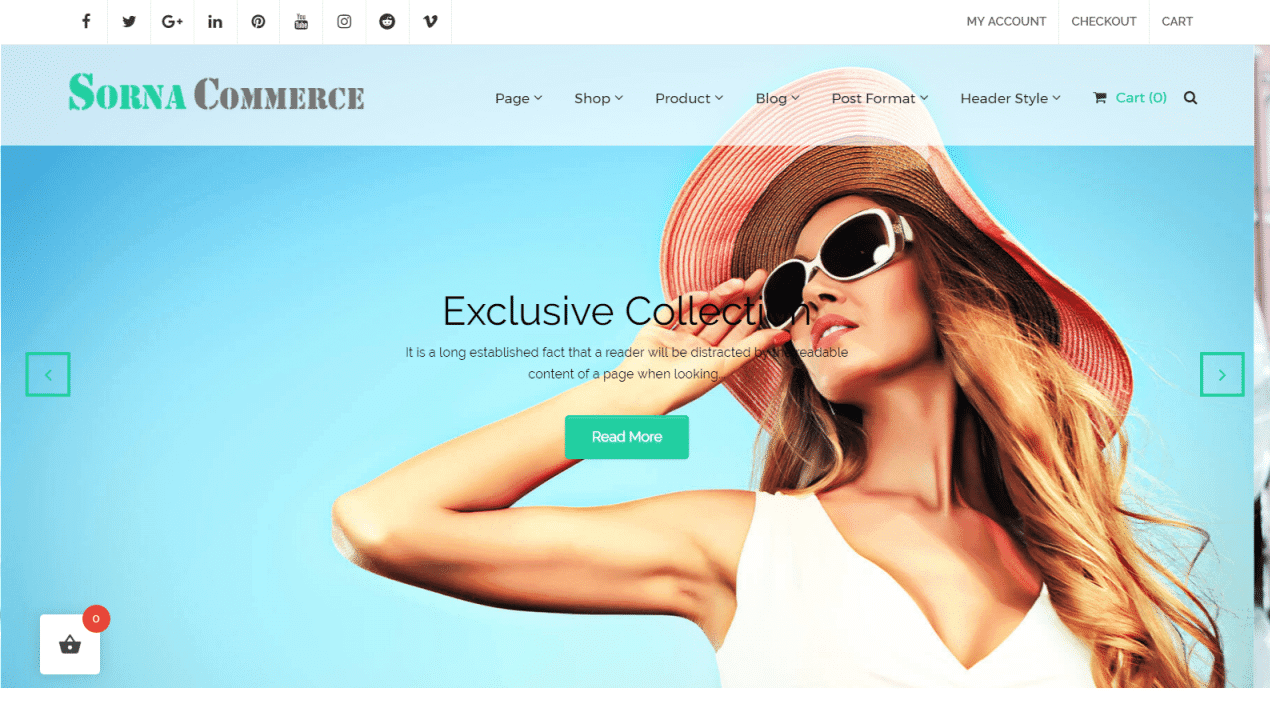 As you might guess from the title, SornaCommerce is all about facilitating an amazing website for e-shops and online business. It comes with a stylish template page, changeable to fit whatever your needs might be, and makes selling online that much easier.
As an added bonus, it seamlessly integrates with social media, allowing you to create a powerful presence online.
City Store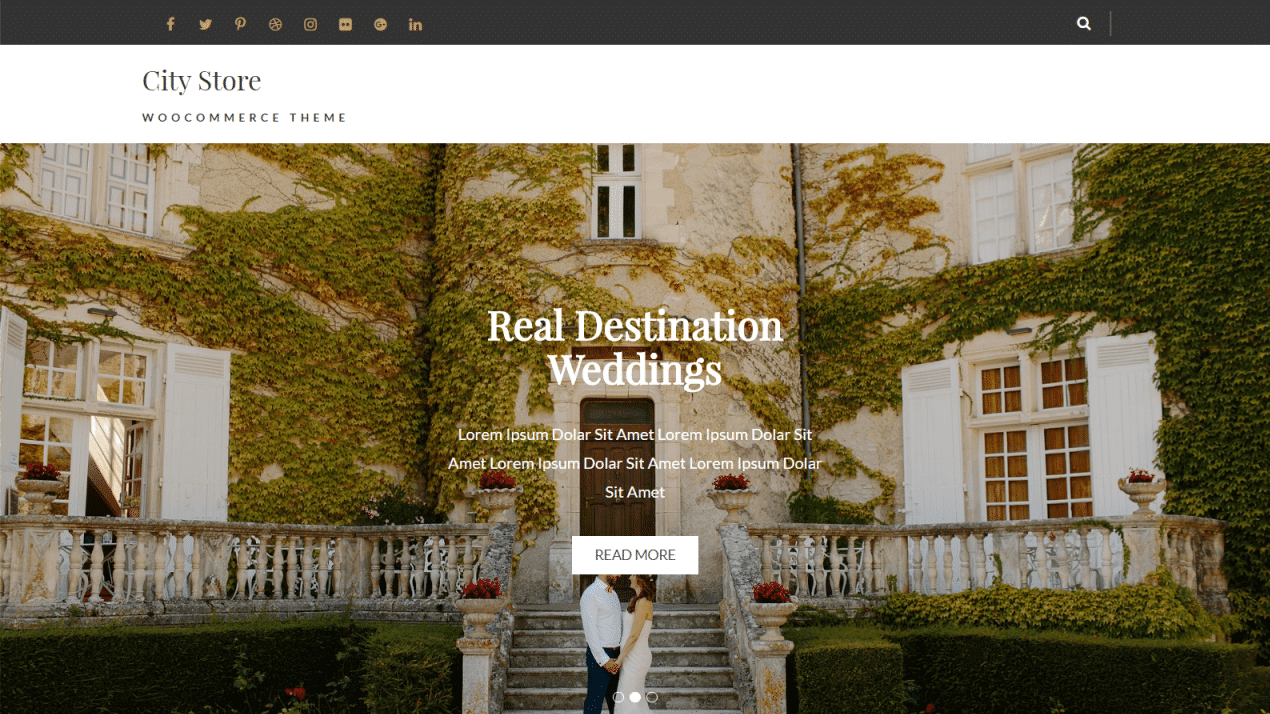 While you can't buy cities with this theme, you can expect a clean, easy-to-set up template ideal for online commerce and sales. It's good for focusing on WooCommerce functionality as, according to the developer, the website was built specifically for that. Additionally, thanks to its overall lightweight design, it performs incredibly well on devices. If you want simple and functional, this is one to take a look at.
BuzzStore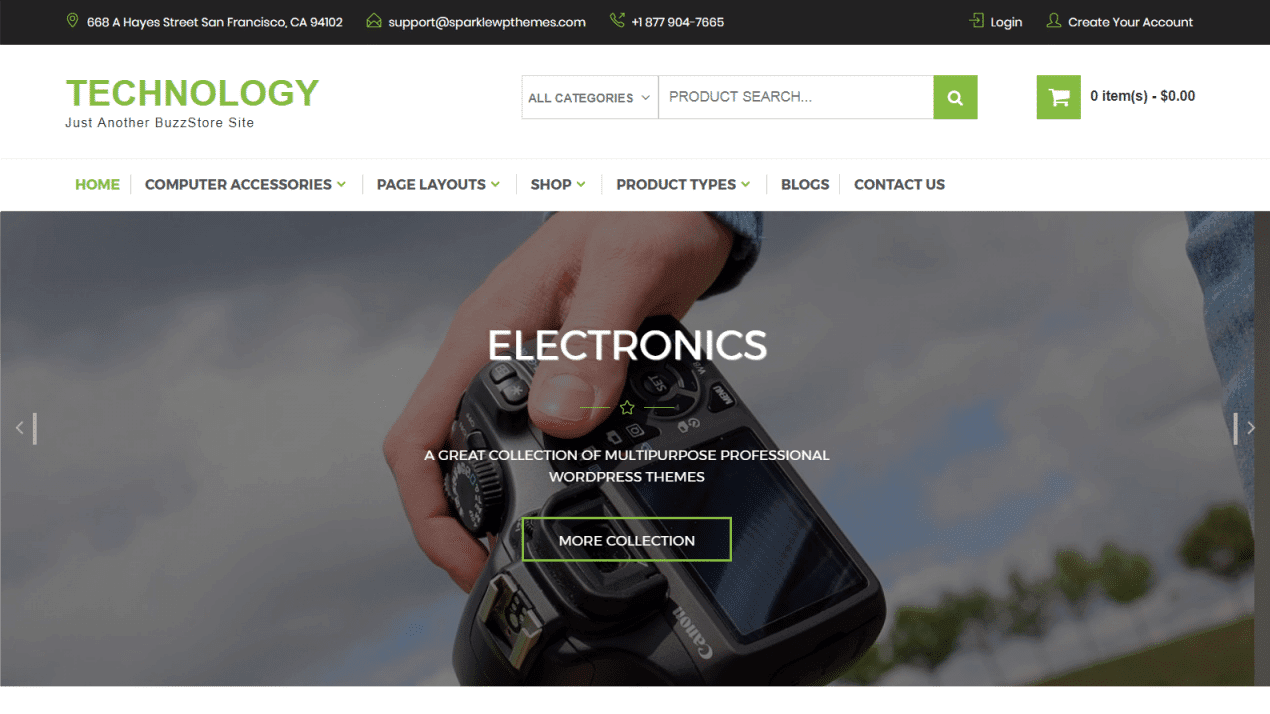 Here's another non-specific but well functioning WordPress theme suited – of course – for WooCommerce purposes. BuzzStore is flexible enough it can be used for roughly any time of online selling, and thanks to its basic design, performs incredibly well. You'll be able to modify page layouts as necessary and set up online store areas for whatever product you have on hand. A good flexible choice for any newcomer to the e-store scene.
Envo Store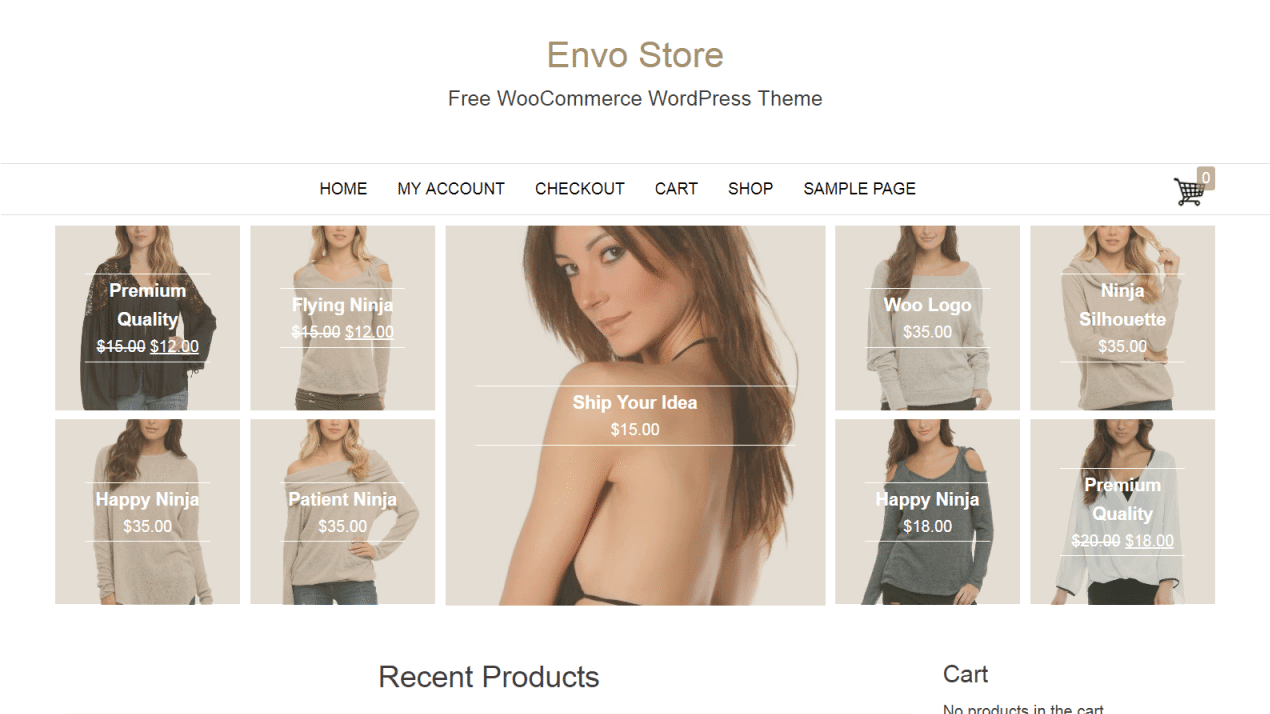 SEO charged and sporting clean, modern design, Envo Store is a great choice for online vendors who want a modern take to their internet e-shops. This one has a grid style format with easy access to various bits of content, all of which perform flawlessly on modern devices.
For extras, it also boasts translation support and is retina-ready, so it accommodates design for PC and mobile. Excellent way to engage customers with this clean, flexible look.
Alhena Lite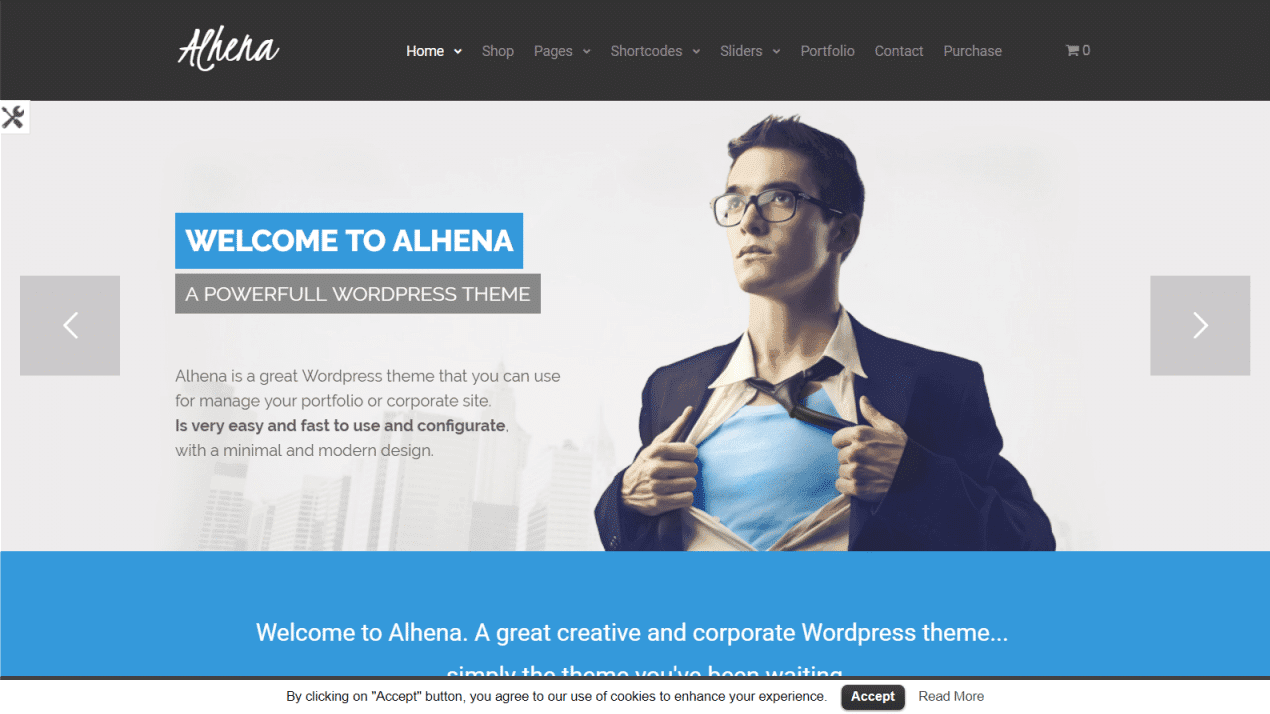 In total service to e-commerce, this fast, functional WordPress theme is perfect for corporate businesses who operate online. Take advantage of its high performance and optimization to list your products via the web. You've also got a variety of options for listing profiles, galleries, and anything else you might need to impress potential clients and agents.
Jstore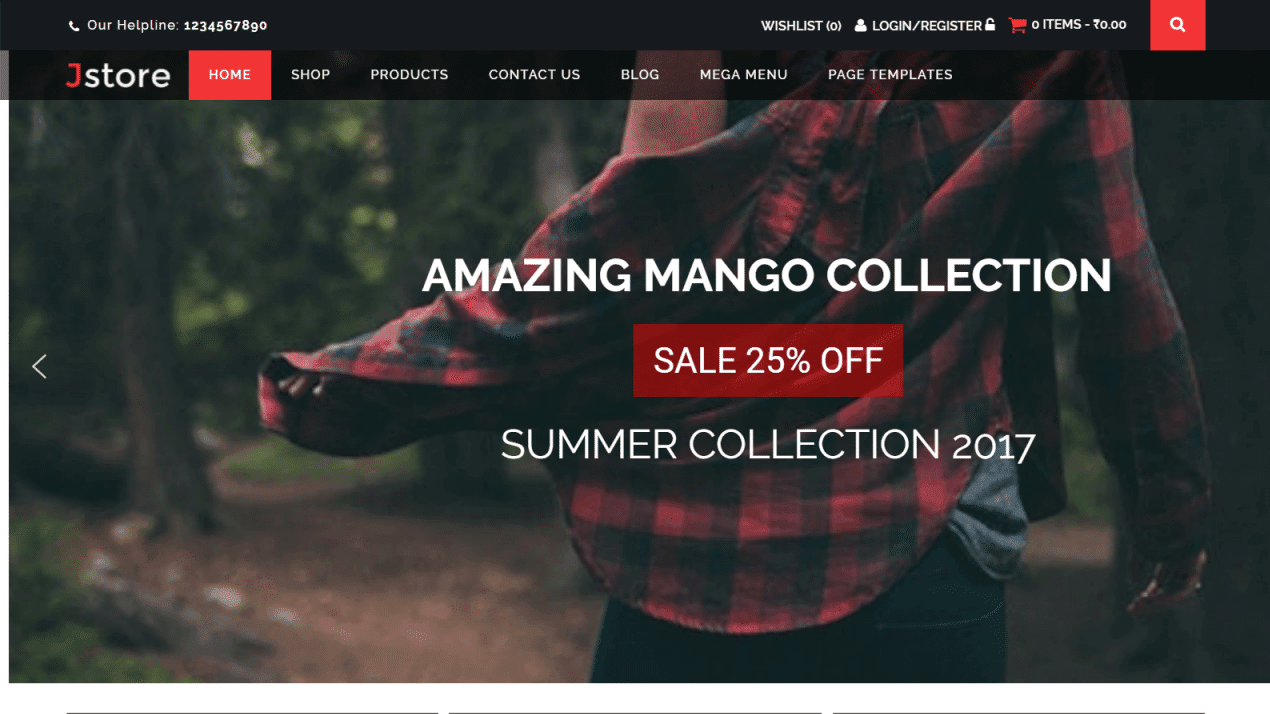 Jstore works as a simple to use WordPress theme that supports WooCommerce integration (as you've come to expect). But, like other picks, it's also multi-purpose. This means you can customize it for any focus you'd like, such as products for cleaning or jewelry items.
You can also set things like background images for better recognition online. It also supports multiple demos for a variety of focuses. And, as a bonus, SEO optimization helps performance on search engines. It's an excellent little theme which makes shopping for your online products easy.
MetroStore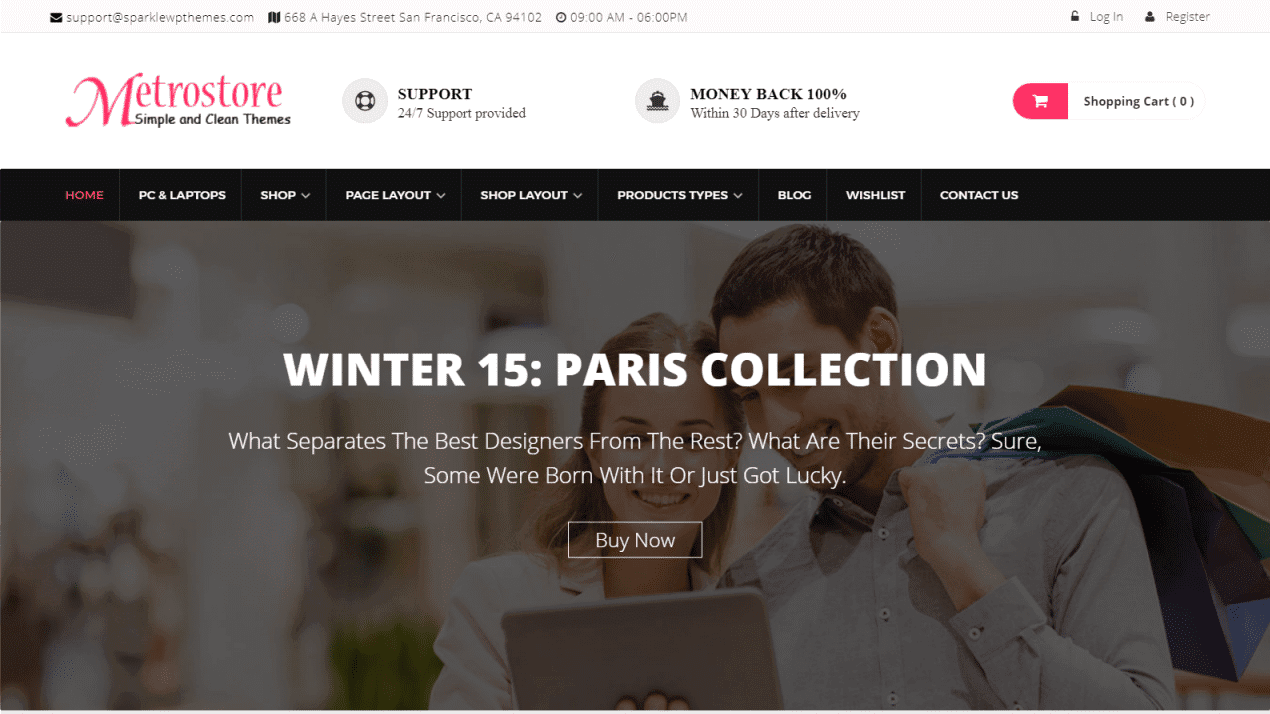 What's better than flexibility? Even more flexibility. MetroStore is another choice addition which allows users to create the website they desire, perfect for selling services/products covering a variety of categories.
MetroStore also has a few hidden goodies, such as additional widget plugins (for free) which will give your website a professional, enticing flair. Aside from the standard WooCommerce integration, you can also expect a few other additions, like the YITH WooCommerce Wishlist. Added with SEO, this is a prime package you get for the expensive price of absolutely nothing. 
Sabino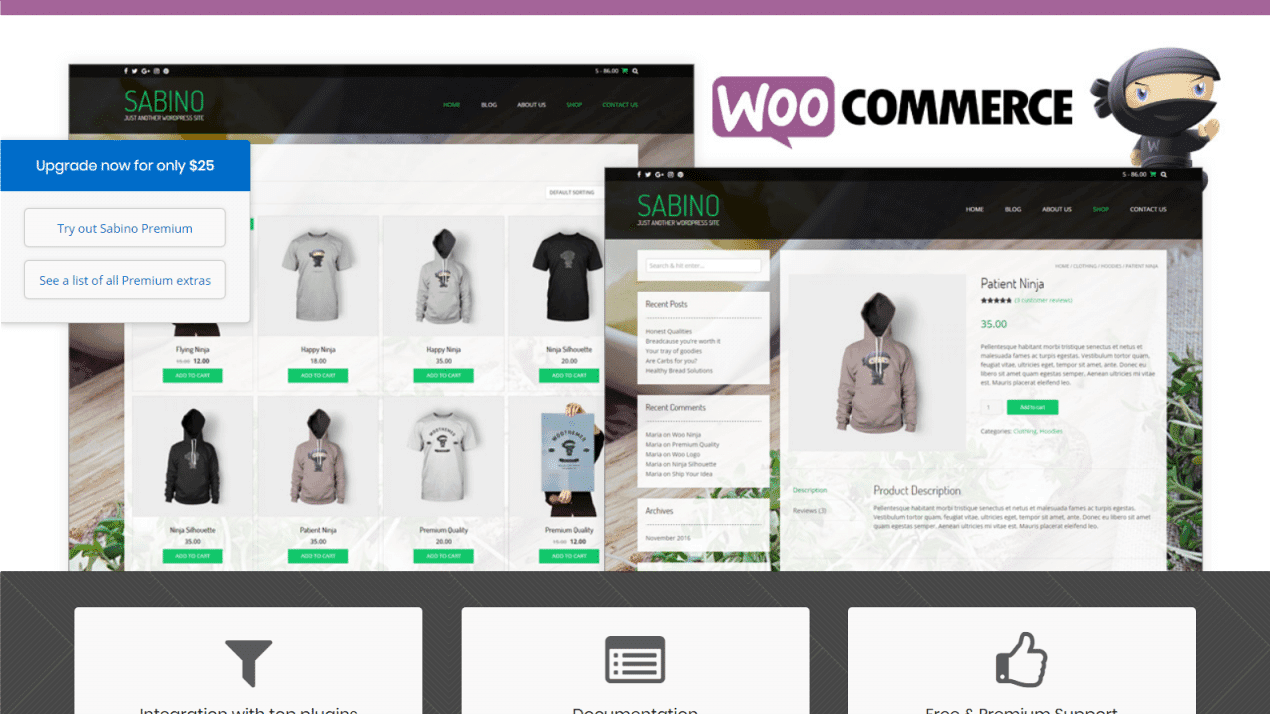 One of Sabino's immediately attractive features is its organized format and layout for selling products. Your visitors will be treated to the sights of products laid out in a nice, modular aesthetic. This also looks and works great on mobile devices, a necessity for any modern, functional website.
You can further manage layouts with in the in-depth creation tools provided, giving you additional control where such features are usually absent with free themes.
Foody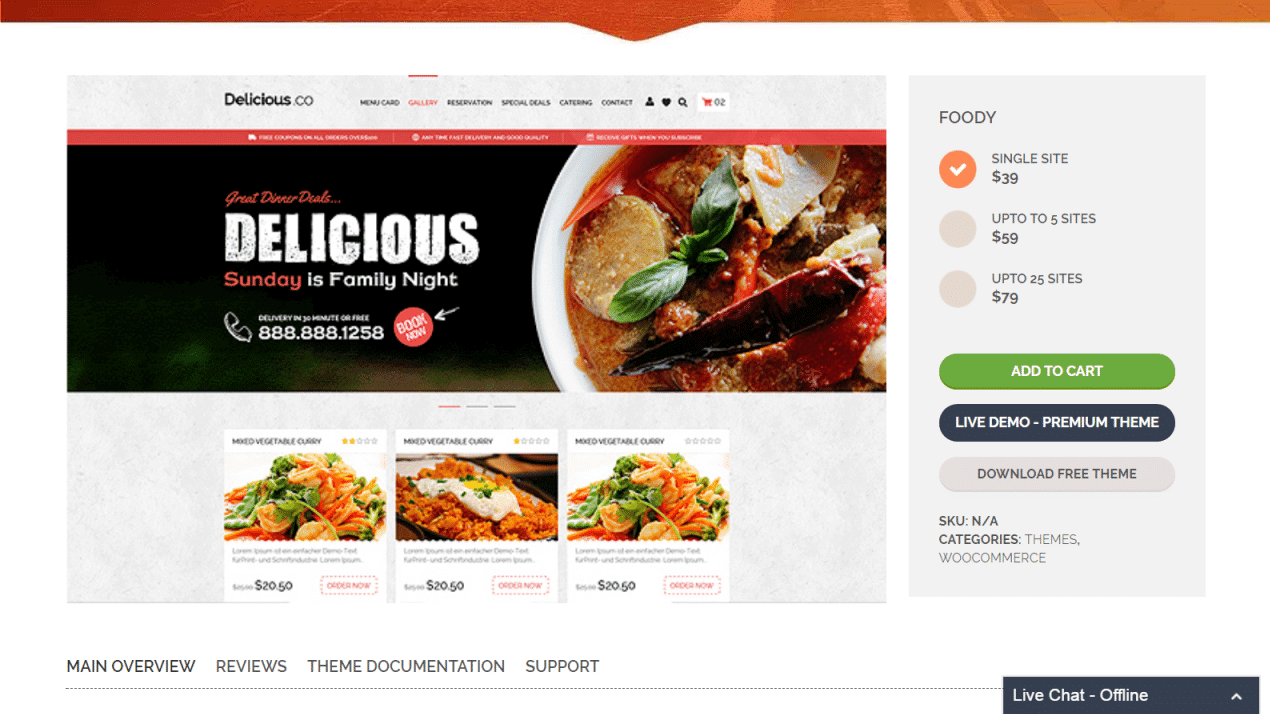 Let's mix things up a bit with some new ingredients! More specifically, Foody. While yes it's another e-commerce WordPress theme, this one focuses on – you guessed it – food. And I don't know about you, but having a polished website for delicious edibles is okay in my book.
Like other selections, this one will allow you to sell services and items online, but with a menu format that's an ideal fit for restaurants. You can also expect heavy documentation, meaning tech savvy users will have all the skeleton content they need to make a truly unique website.
Giga Store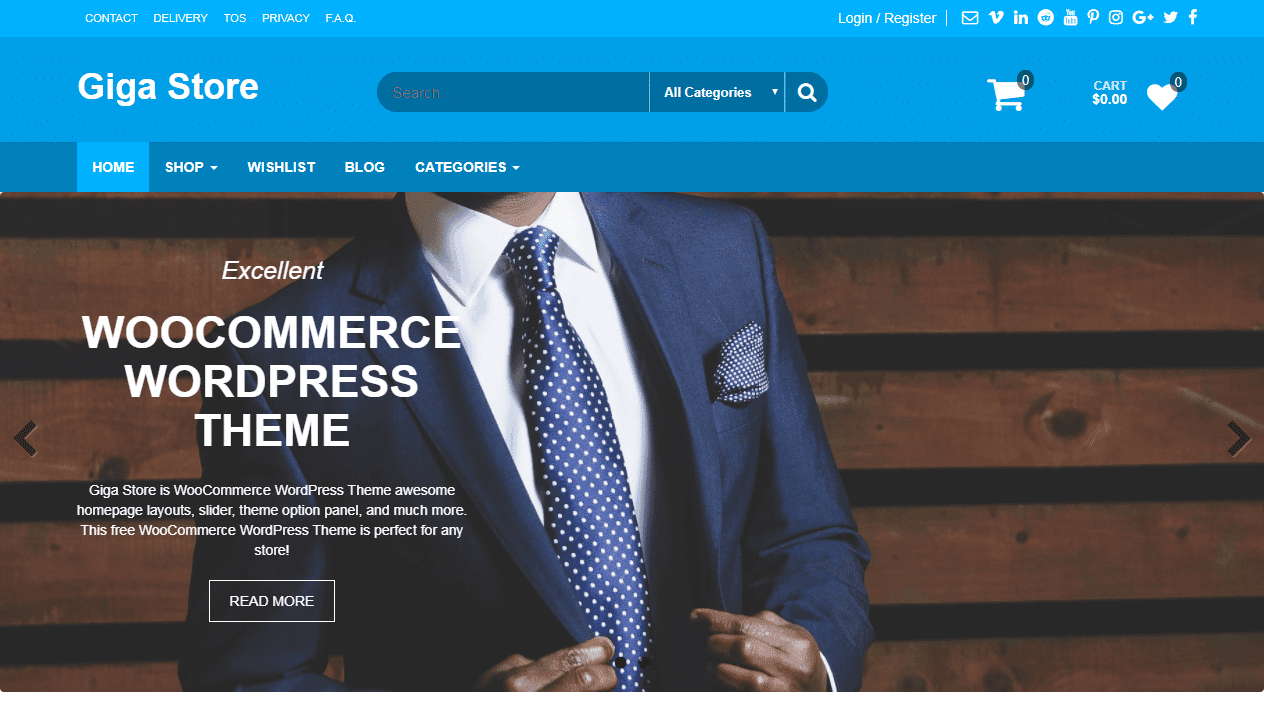 You just can't go wrong with a name like Giga Store, and this free WordPress theme certainly delivers on an electrifying title.
Ideal for business e-commerce websites, it's cloaked in a professional blue and several layouts that make navigation a breeze, even on mobile. Giga Store also has some nice SEO optimization and Twitter sync, allowing you to (hopefully) reach out to more potential customers. Thanks to the tools allowing you to easily customize the platform, it's also adjustable into anything you need.
SShop

SShop boasts to be the best e-commerce WordPress theme you can nab for free. Whether or not that's valid I'll leave you to decide. However, it can't be glossed over how much you get for this little package – that is to say, a highly functional theme which is easy to customize and optimized for online shopping.
Aside from what you might traditionally expect, you also get a few widgets to add some character to your web page. The Product widget, for example, allows you to neatly organize the items you want to sell via the website.
Business A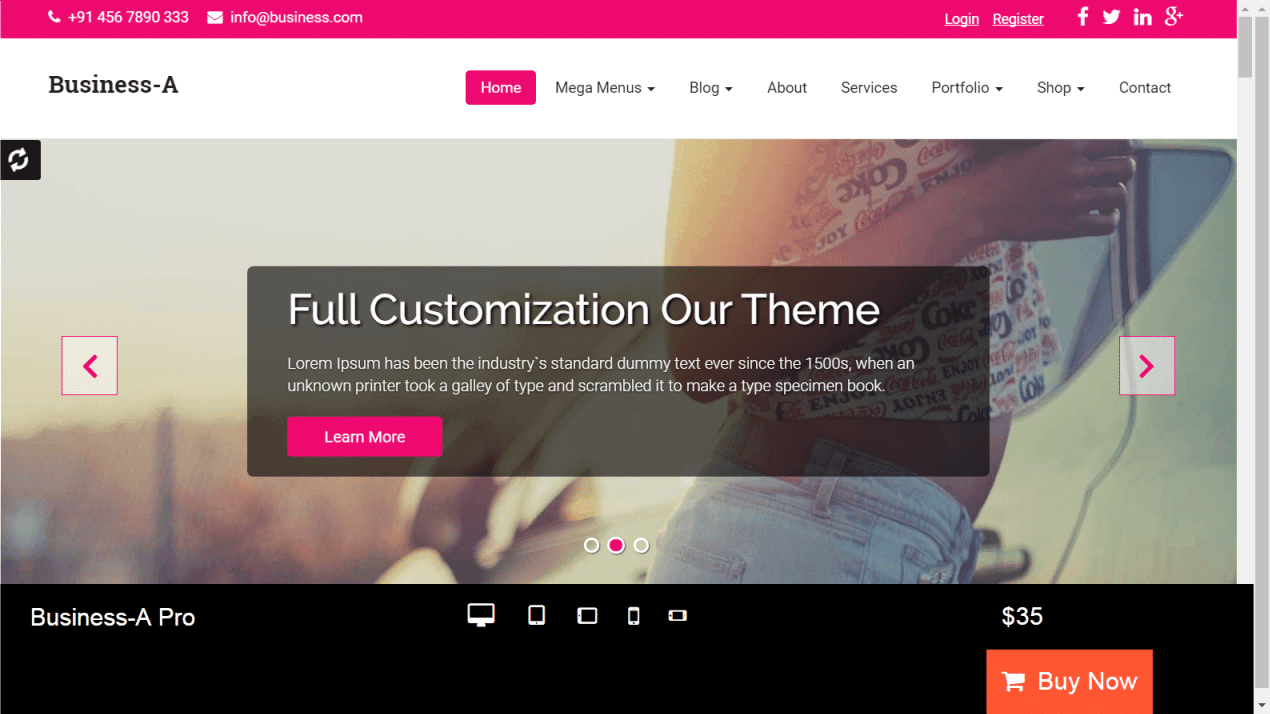 A theme suited for corporate sellers online, Business A is a good path to get started in the competitive world of e-sales.  As a free theme, it's quite professional, complete with modular layout for product listings and elegantly designed tab formats for simple navigation. Also, it reads well on mobile devices – according to the developer – and can integrate with blogs and social media.
Mobile Shop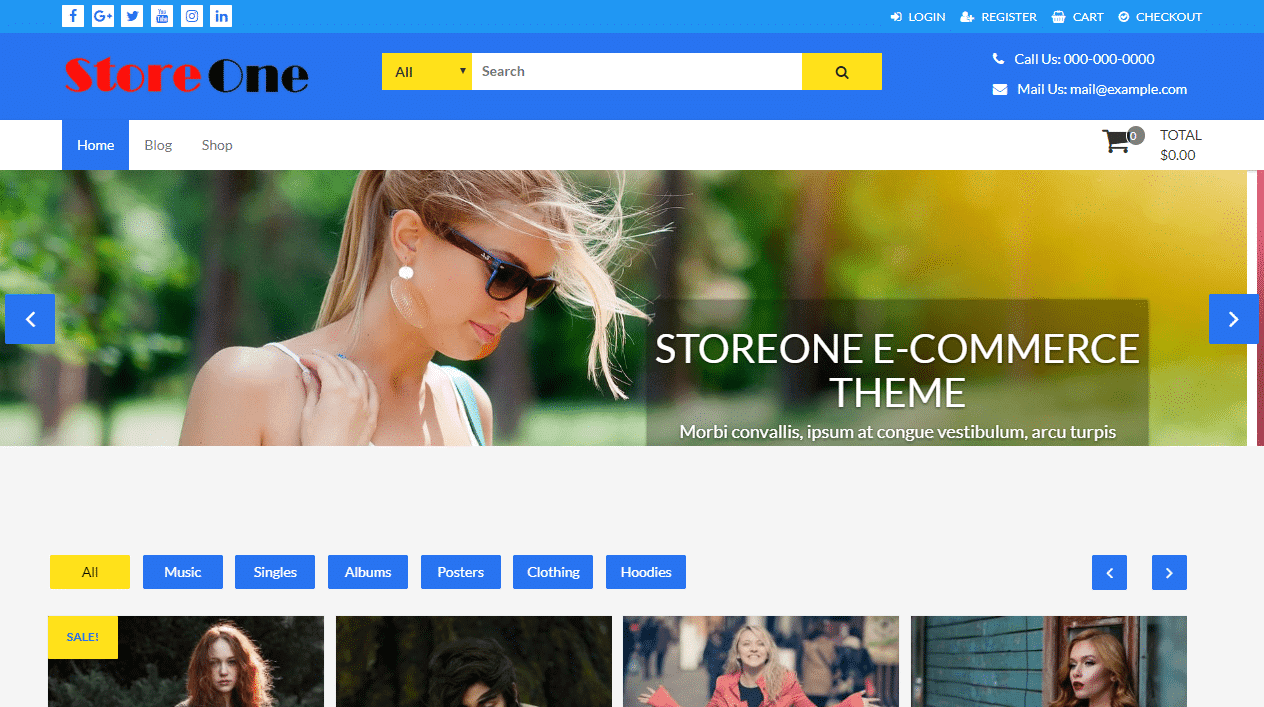 Mobile Shop has a highly polished presentation right out of the digital box, complete with widgets and tools to customize your e-stores with filters, tags, and different layouts. As you might guess from the name, it also performs incredibly well on mobile devices, which is big chunk of the digital market.
Fit for any corporation, agency, or business, it's flexible in design and has a little SEO optimization to keep those potential customers checking out your wares. It also comes with the Contact Form 7 plugin and has translation support. All this at no cost to you!
Note: This is a child theme of Store One, linked below for your convenience!
Bestore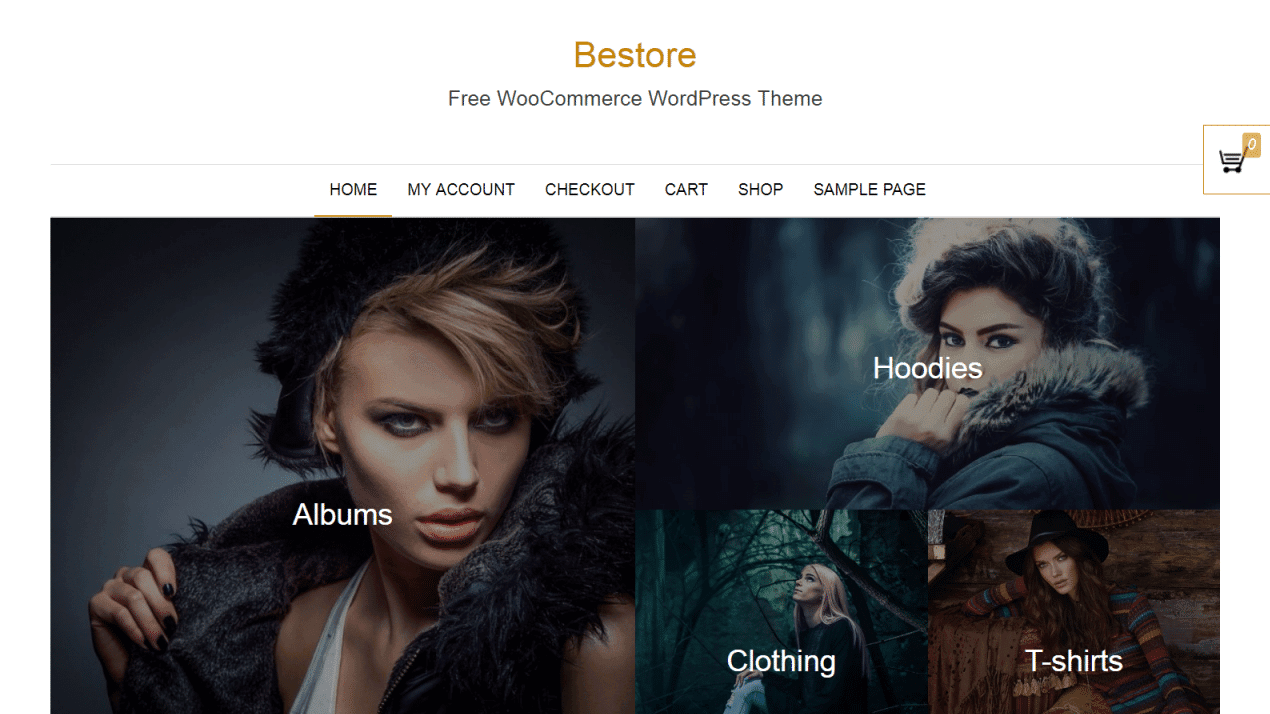 Here's a fashionable WordPress theme that immediately grabs you with its organized, modular flair. It allows you to showcase images and products right at the front page, keeping reader attention and hopefully leading to the all-important sale.
Bestore is also quite bare bones (to its benefit), focusing on WooCommerce integration and the selling of products. No extra fat here, just minimalism and potential shoppers.
Hamzah Shop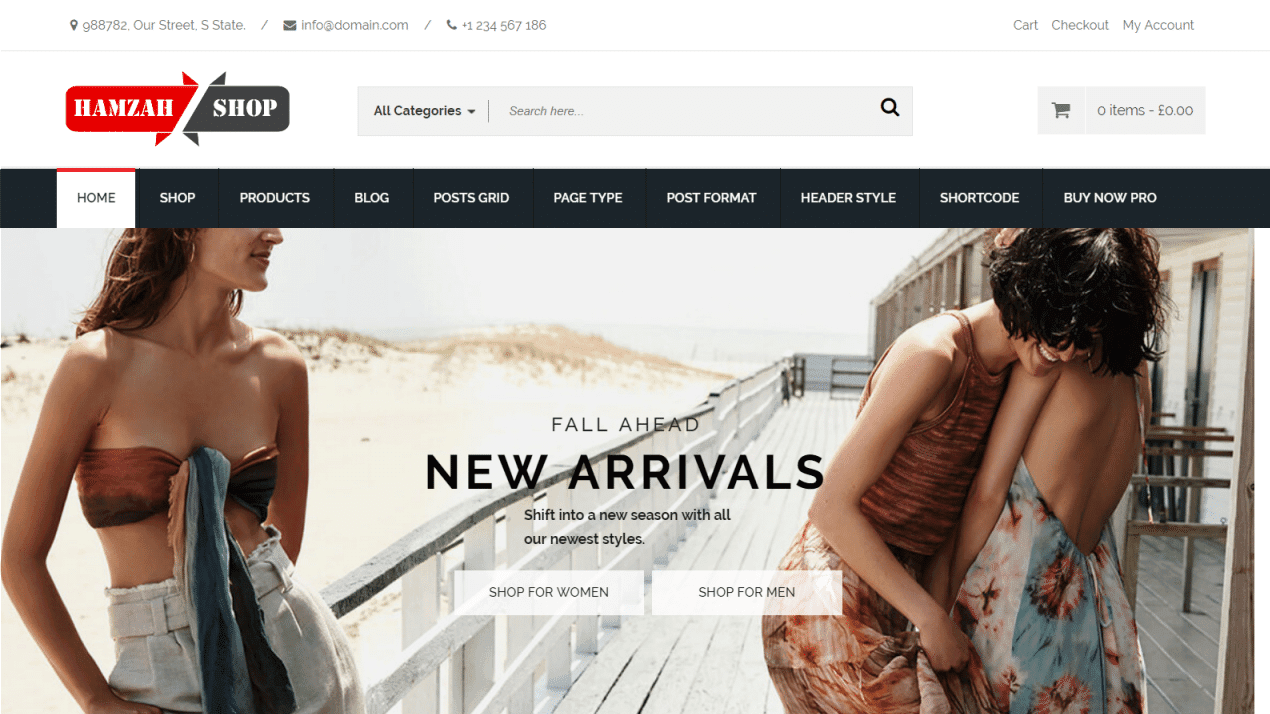 Definitely one of my favorite picks so far, HamzahShop goes the extra distance as a free WordPress theme to have character and functionality. Like others, it's an ideal pick for businesses who want to sell online. However, they'll be treated to the advantageous SEO optimization and stylish look of the theme. For some, this is everything, as an extra inch of character lends to better future sales.
Hamzah will allow you to set a home image, create search options for better filtering, and outperform others while used on mobile devices.
StoreFront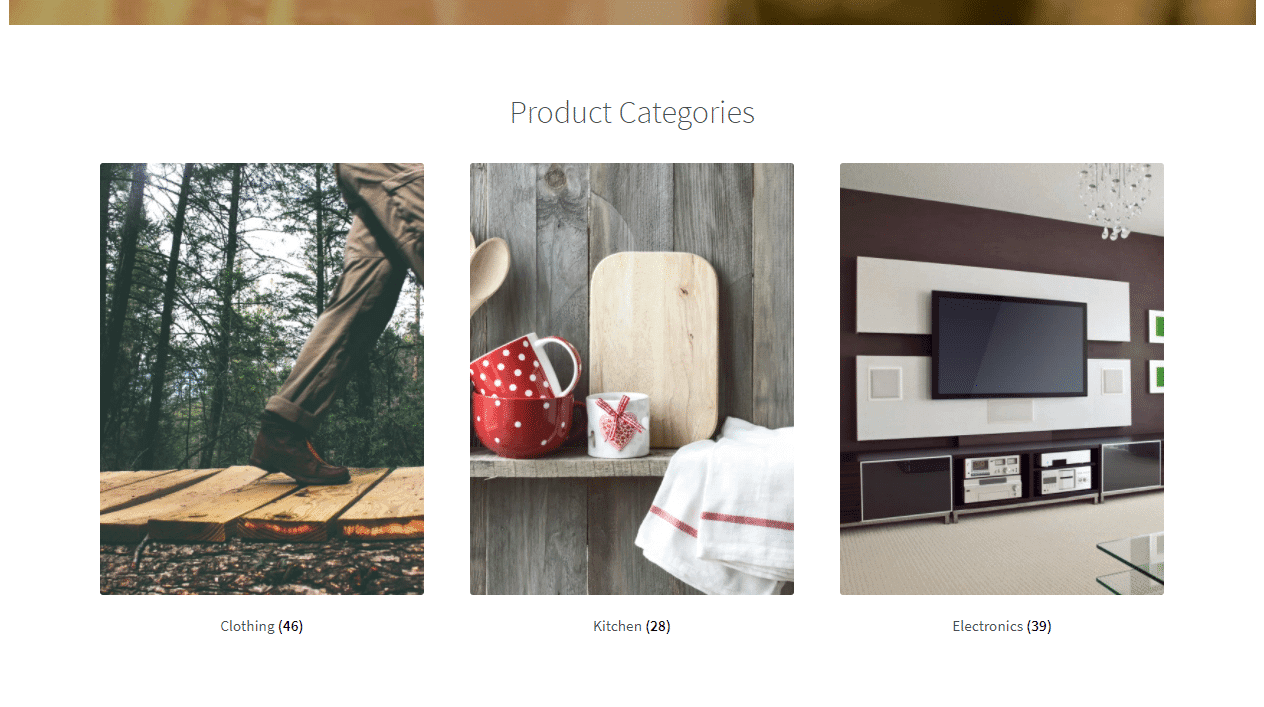 StoreFront offers some of the most powerful sales options for users, as it designs itself around WooCommerce. Premium and professional features are integrated for no cost, and you can expect lots of great tools/accessories like setting a video background to help your website come to life.
Highlight categories, create galleries, and integrate sales in a modular, mobile friendly format with StoreOne!
Mise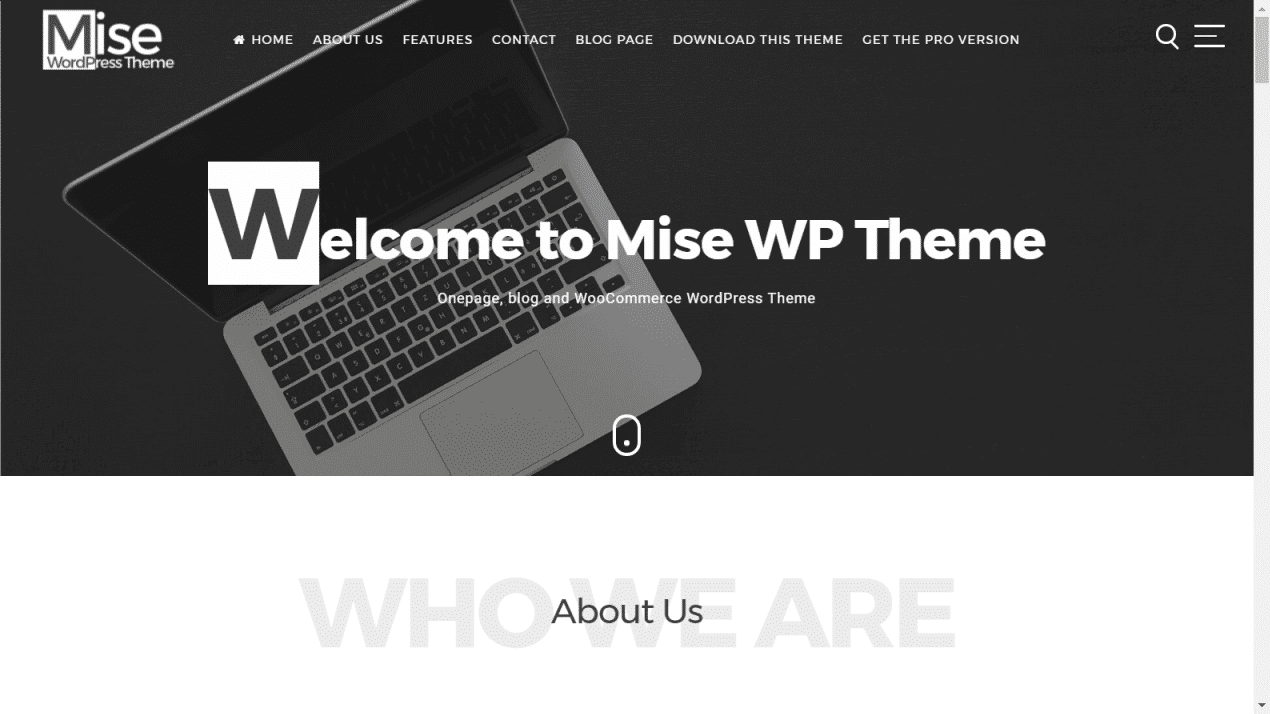 This was a bit of a tricky pick, because it doesn't outright say it's an e-shop theme. However, with in depth customization options, a solid landing page format, and generous support of the WooCommerce plugin, this is an easy option. It make take some adjusting but you can absolutely create a finely tuned web shop with the options given to you.
For businesses, you've also got "about us" and "contact" sections for connecting with potential buyers.
Gama Store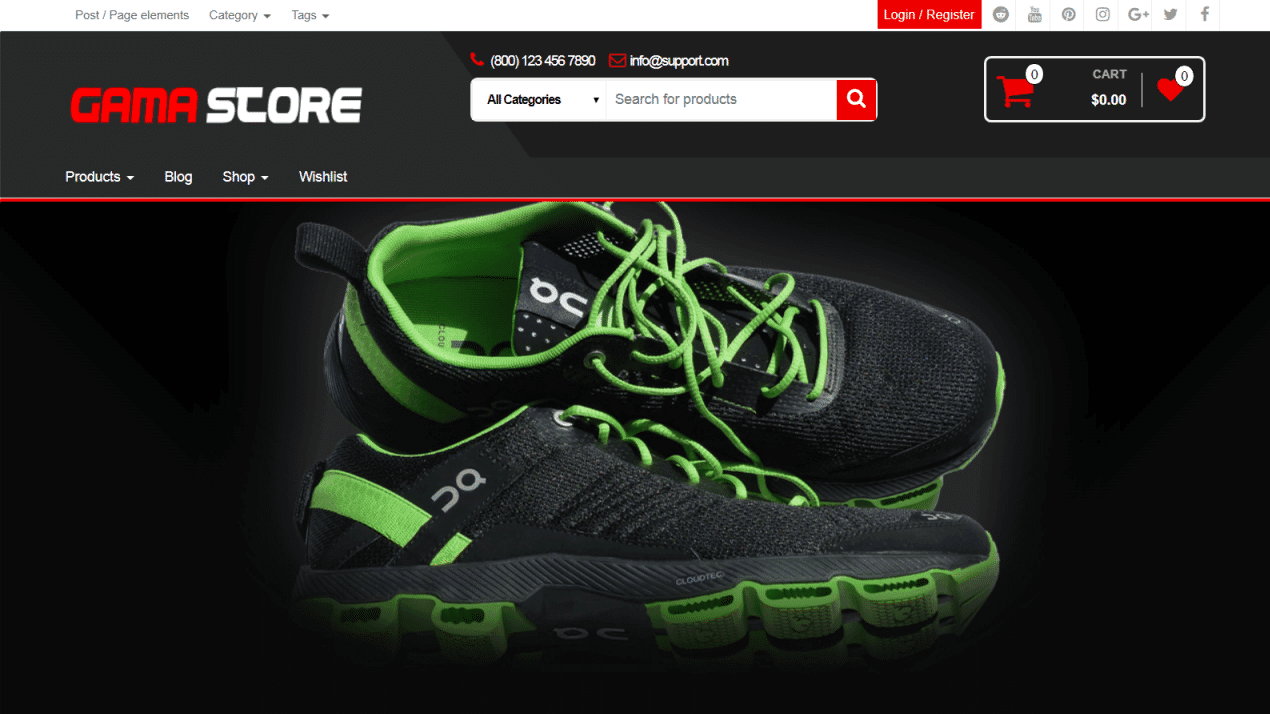 Gama Store is bit different in that it has a less minimalist aesthetic and more retro feel to it. Draped in an initially black-hued demo, this might be a potential alternative depending on the overall look you're going for. You can, of course, configure the design as you'd like, and there's some SEO optimization to help reach out to potential consumers.
Additionally, it comes with complete documentation, so savvy users can get more out of the code if they know what to look for.
Eezy Store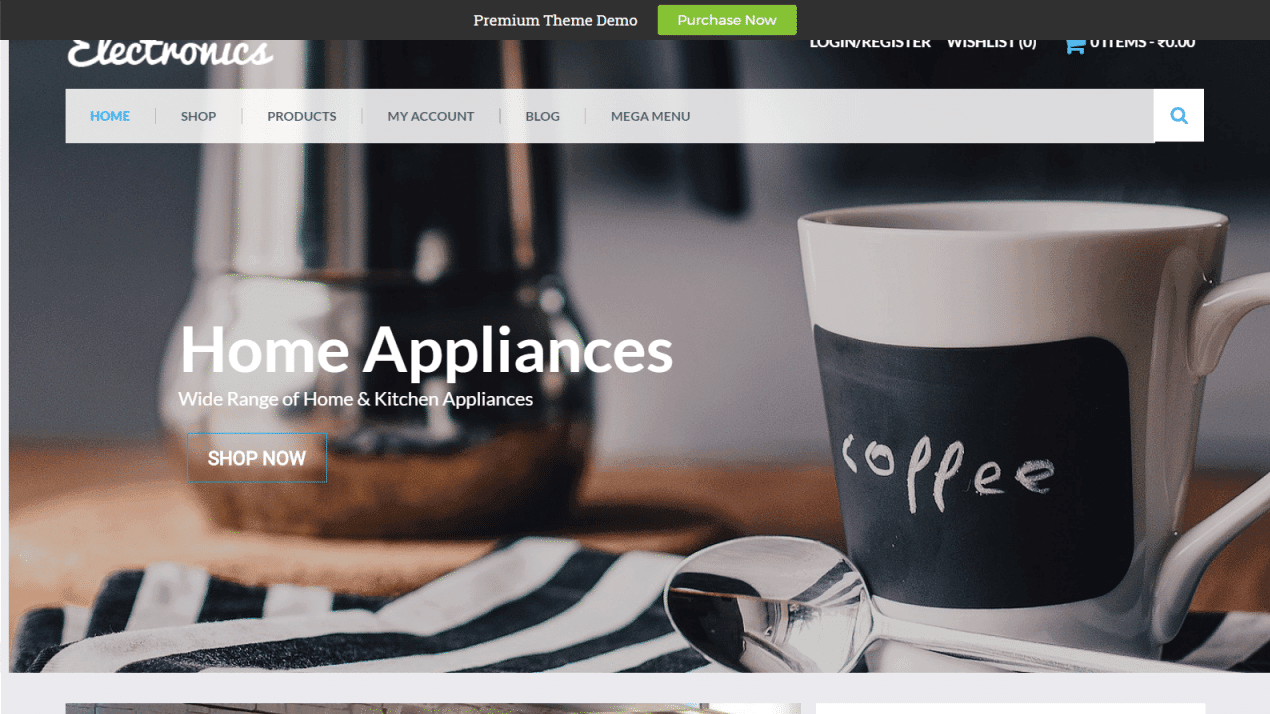 Keep it easy with Eezy Store. This entire theme is based on the WooCommerce plugin, perfect for selling online. It's also built with the Bootstrap v3.3.7 and CSS3 framework, leading to high performance on all devices.
While the theme  states its good for selling clothes, jewelry, and other personal items, it's multi-purpose in function, so you can design it to sell whatever you want. Good theme choice for businesses or individuals.
ferry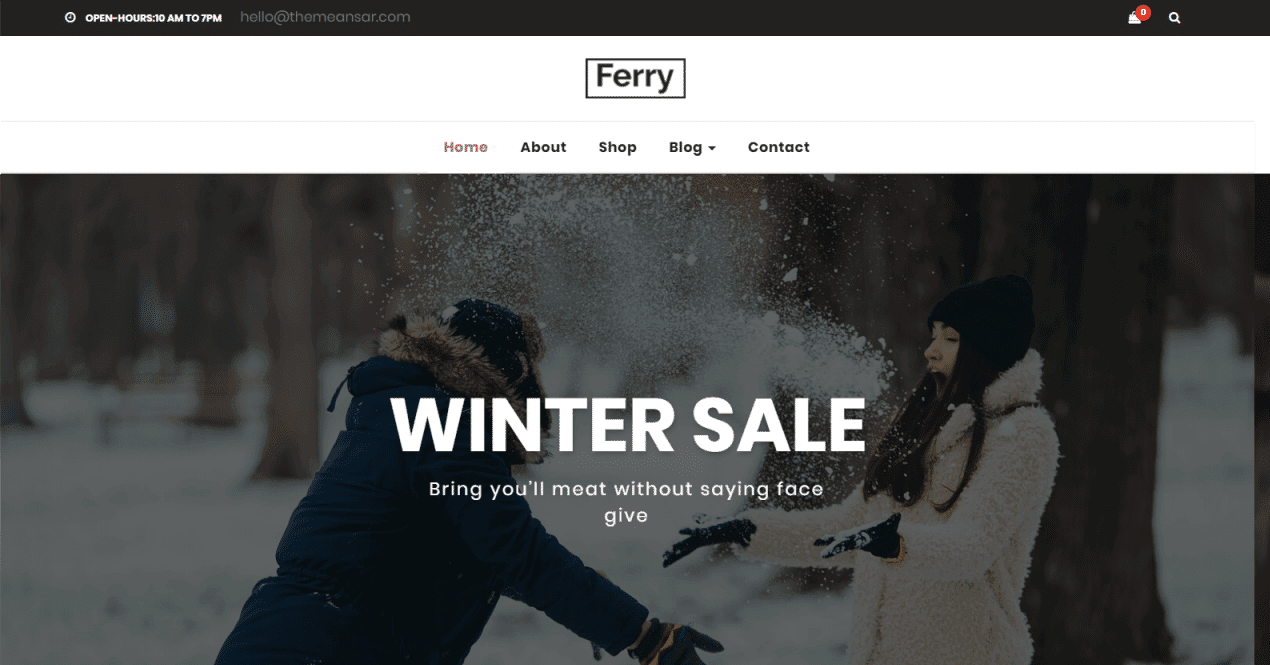 No, it's not a free WordPress theme aimed at ferry sales, it's another e-commerce WordPress theme! Professional looking and backed by several widgets, this theme will allow you to present content and items in a manner befitting industry-standard quality. You can also create portfolios and galleries to help the user experience, while relying on its fast performance on mobile devices.
Clean Commerce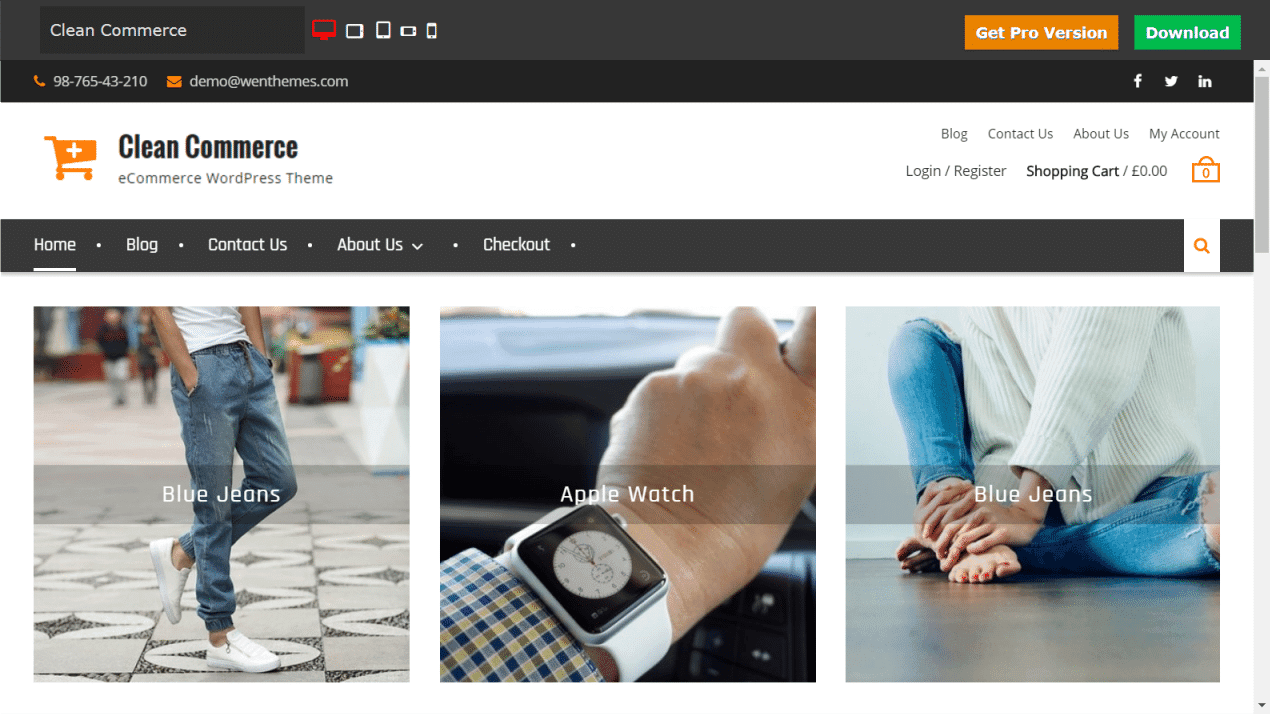 Clean Commerce manages to simultaneously pull of a look that is modern and organized. By this I mean, readers are presented with a variety of content, but none of it feels or looks bloated. As a result, performance is stellar, navigation easy, and customization simple.
Those who download the theme can expect a wealth of features too, despite the theme being free. Modify layouts and set galleries, along with adjustable filters with various ways to list products by price. It's an excellent, high performance theme suitable for individuals or professional businesses.
StoreVilla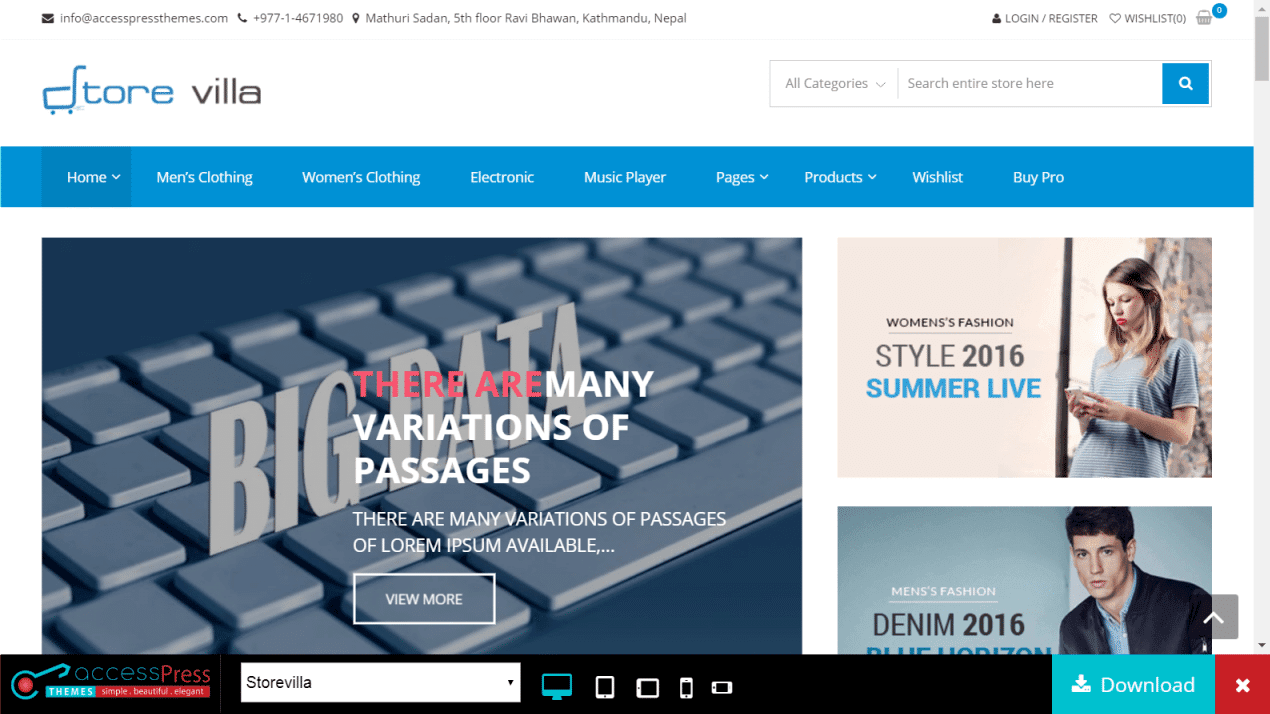 StoreVilla is one of the most respected and well rated WordPress themes among the commerce/free category, and for good reason. Combined with fantastic performance and an elegant, modular layout, it's hard to believe this theme costs you absolutely nothing.
Those who download can expect a host of customization options for layouts and various ways to display their wares. With SEO compatibility, custom widgets, multiple layout templates, and advanced product search options, it's a complete package.
Shopstar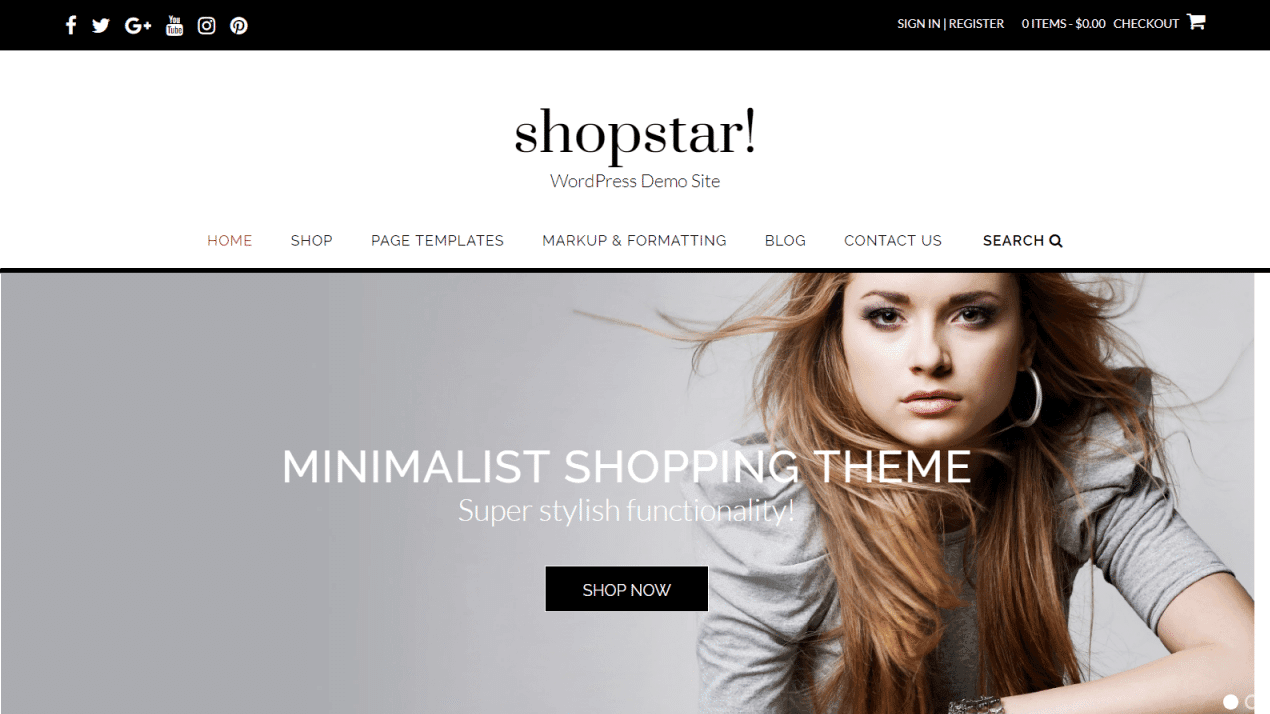 Make your website a star with Shopstar! With my terrible pun out of the way, this is a solid theme built with a simple, elegant design which helps it perform on mobile devices. With a friendly landing page, it's a great method to get your product to the viewer's eye, fast.
Some other hand tidbits is SEO optimization and Contact Form 7, keeping you in touch with potential customers.
Eleganto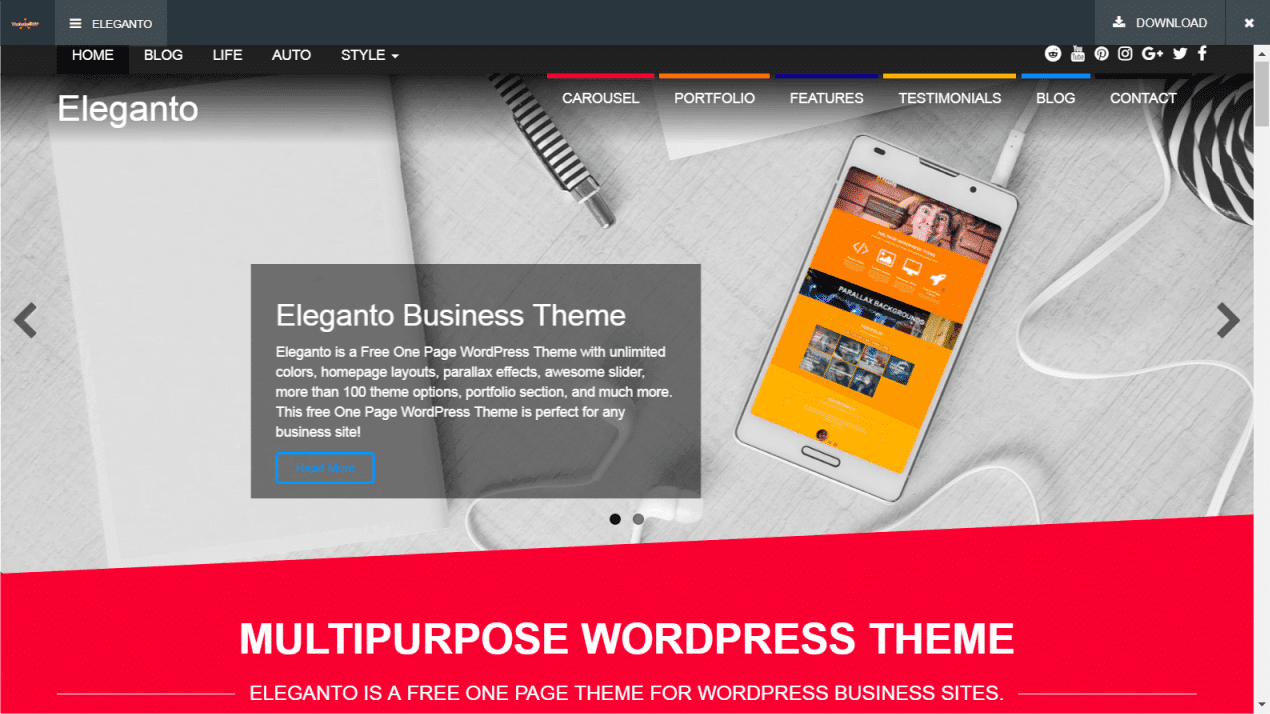 While Eleganto is similar to my other picks for being bare bones and highly functional, it does a little more with unique icons mixed with a professional aesthetic to separate itself from the crowd. This one is also a bit more specific, aimed at business markets who offer various services like marketing or development.
Granted, it's flexible enough you can design it for whatever you need, but its initial focus should be attractive to those who work as third parties. Easy pick with solid features.
Generate Press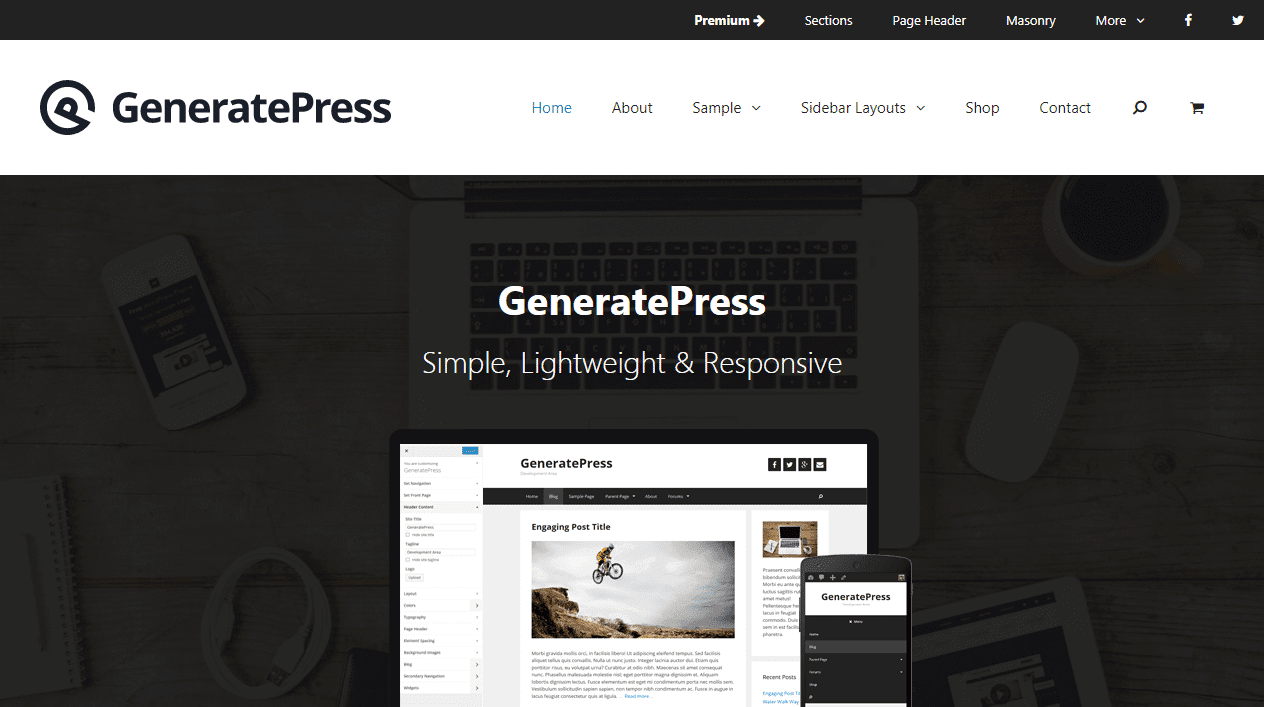 The best kind of press is the kind you make yourself! Perhaps the philosophy of Generate Press.
Regardless, this is a highly functional lightweight WordPress theme, toting a size that's smaller than 1MB. Along with its WooCommerce friendly features and format, it also has great mobile performance and SEO optimization. It can support 20 different languages and is even compatible with BuddyPress. Lots of power for a small package!
Shopper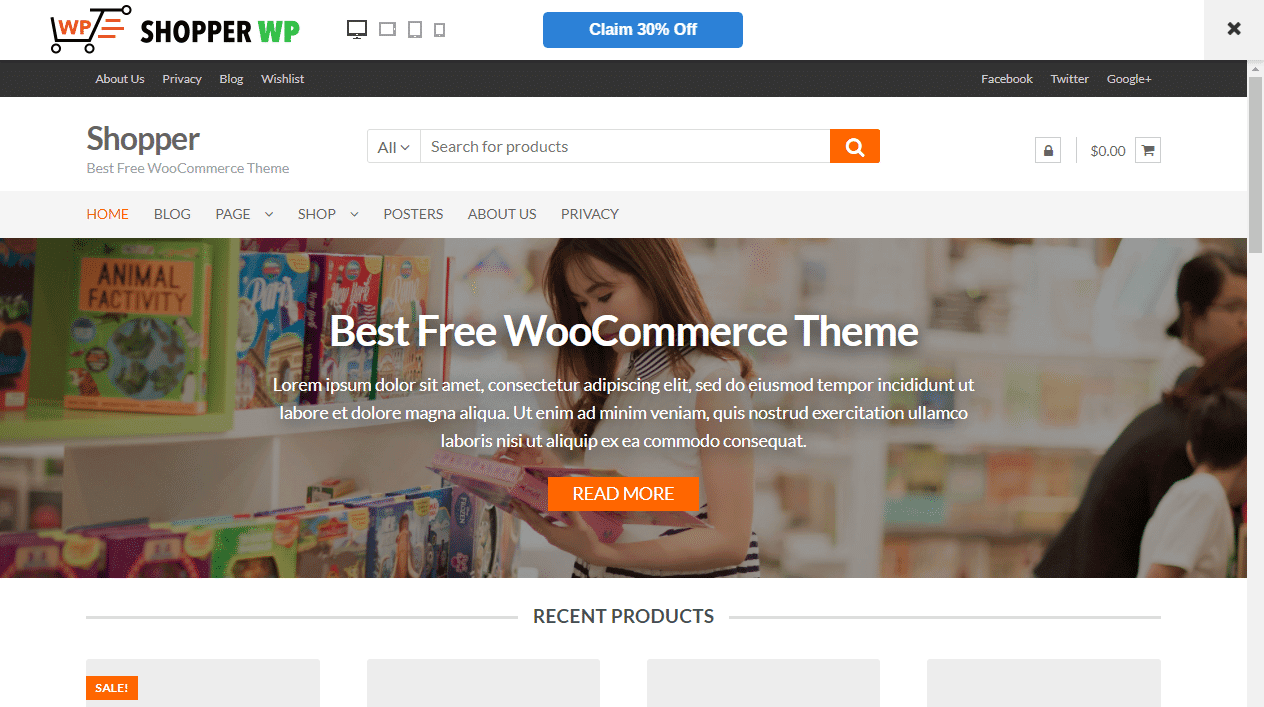 Shopper is another finely tuned store that looks so professional your potential customers might think they've stumbled onto a different Amazon!
In seriousness, this is a great theme sporting short load times, product-friendly layouts, and SEO optimizations. You can utilize a free version starting out, and upgrade to pro versions if you think your company needs it.
Easy Commerce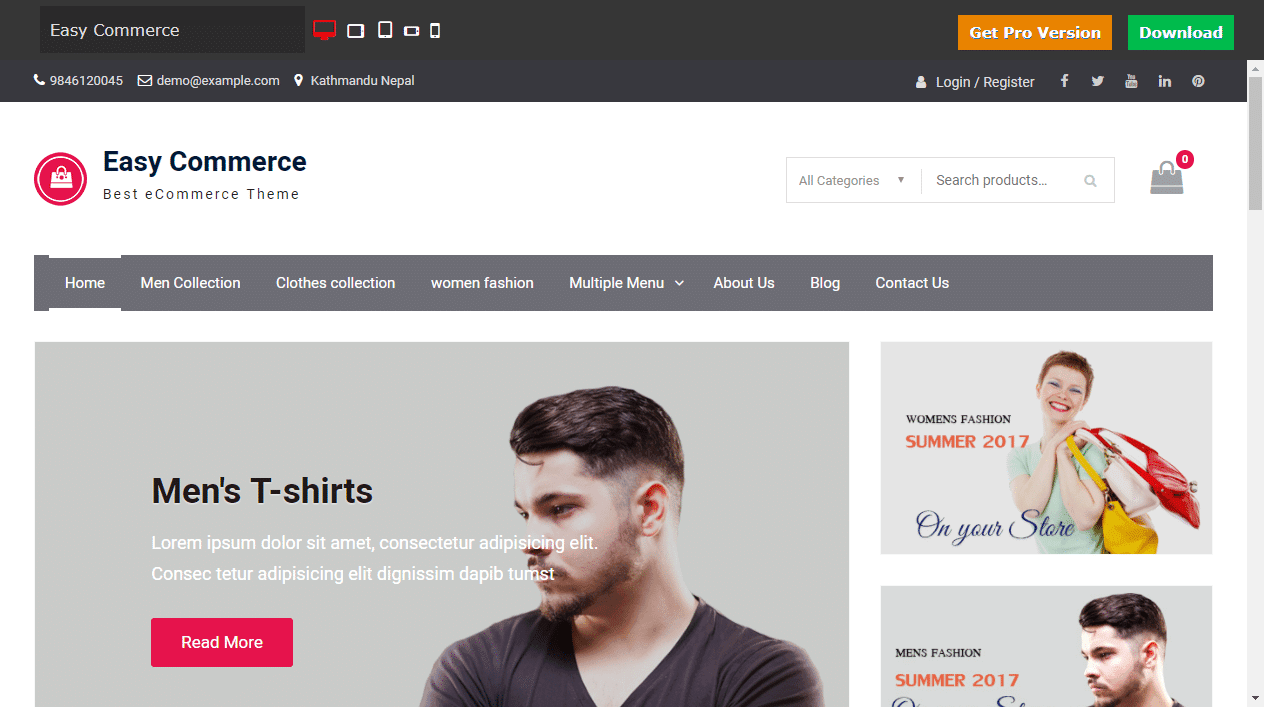 Everyone likes things easy, so why not take that to a free WordPress theme with Easy Commerce? The name is a twofold punch: its easy to use for customers and easier to modify for those who download it. When you're trying to get material up quickly, that's useful!
You're also free to change various layouts and headers as you need them, with a simple – but effective – gallery element to showcase a variety of products in a clean format. Works great on mobile devices too!
Online Store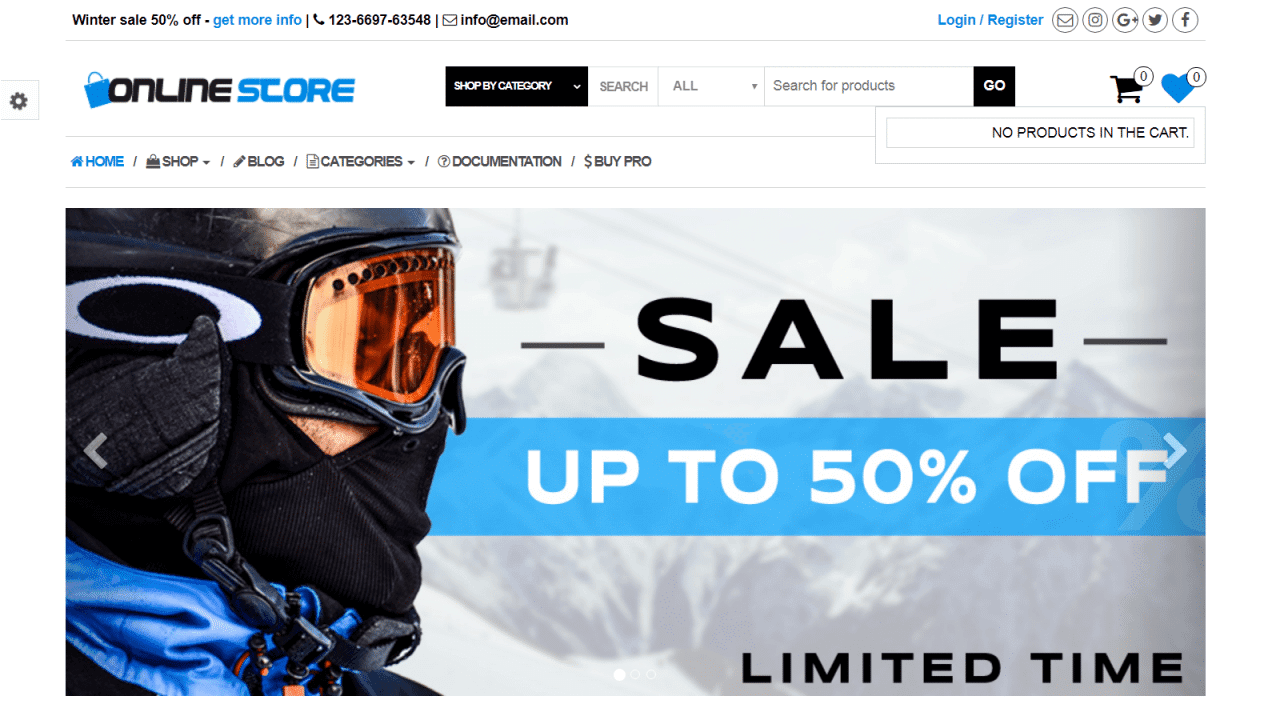 Okay, so Online Store isn't exactly the most original of names. A bit on the nose, right? However, what it lacks in creativity name-wise it more than makes up for with professional standard quality – all for free.
Online Store blends a unique aesthetic with responsive features to make selling online that much easier. You can design it for just about any product, and its SEO optimized to help reach wider audiences. Aside from the various ways you can customize it, you also get full documentation, so more advanced users can modify code/settings as required. It's my last choice, but one I still wholly recommend.
Well readers, you've reached the end of a lengthy journey. Hopefully by now you've discovered the ideal sales focused theme and have a WordPress website ready to go. Good luck out there, and tune in again for another exciting list of WordPress theme recommendations!