It's time for an in-depth review of the very Best Directory WordPress Themes. You may not think much of directories when you're searching for a restaurant or want a list of fancy hats. But, these common lists are pretty important to both professionals and individuals. A small thing, taken for granted, yet built on a lot of complex systems. Now, doesn't this kind of complexity deserve a fancy WordPress theme? I think so!
WordPress leaves no stone unturned when it comes to themes, and as such, has a bundle of helpful directory based ones for anyone's website crafting needs. As per usual, I'll take you – the reader – through lists of the best, to better help you find the theme of choice.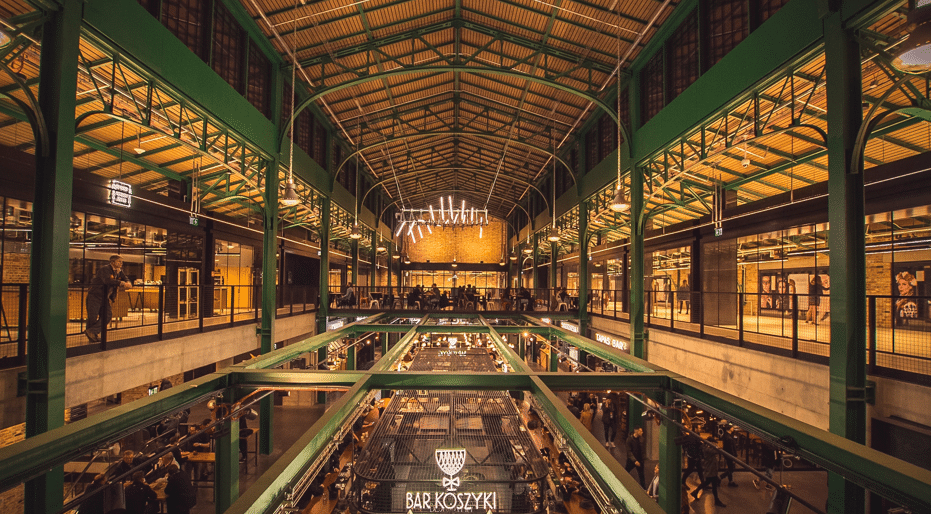 A Directory List Could Use a Directory
Maybe it's a slow day at work, maybe it's raining, or maybe you really need a professional touch to your directory theme website. Whatever the case, you'll find what you're looking for. This is because, for the most parts, lists operate in pretty similar fashion. They're either archive of things or places to find, hostings for jobs, or a means to sell. Regardless, my picks will be based on a certain level of criteria, such as support, update frequency, feature list, mobile compatibility, and aesthetic design. Keep those in mind as you browse through, they'll hopefully lead you to what you're looking for.
A List of Lists – the Best Directory WordPress themes
Keep in mind what you ultimately plan to make with your WordPress theme. While I'll present numerous choices, understanding what you want out of them is a big part of success. Have a list of your own wants and needs as you proceed to check out what's here.
Top Directory and Listing WordPress Themes
Per the norm, I typically start my lists off with some of the best themes around in their category. These are themes which have stood the test of time and offer a mix of robust, quality features and great support. If you want something proven and dependable, these are usually a great place to start.
Point Finder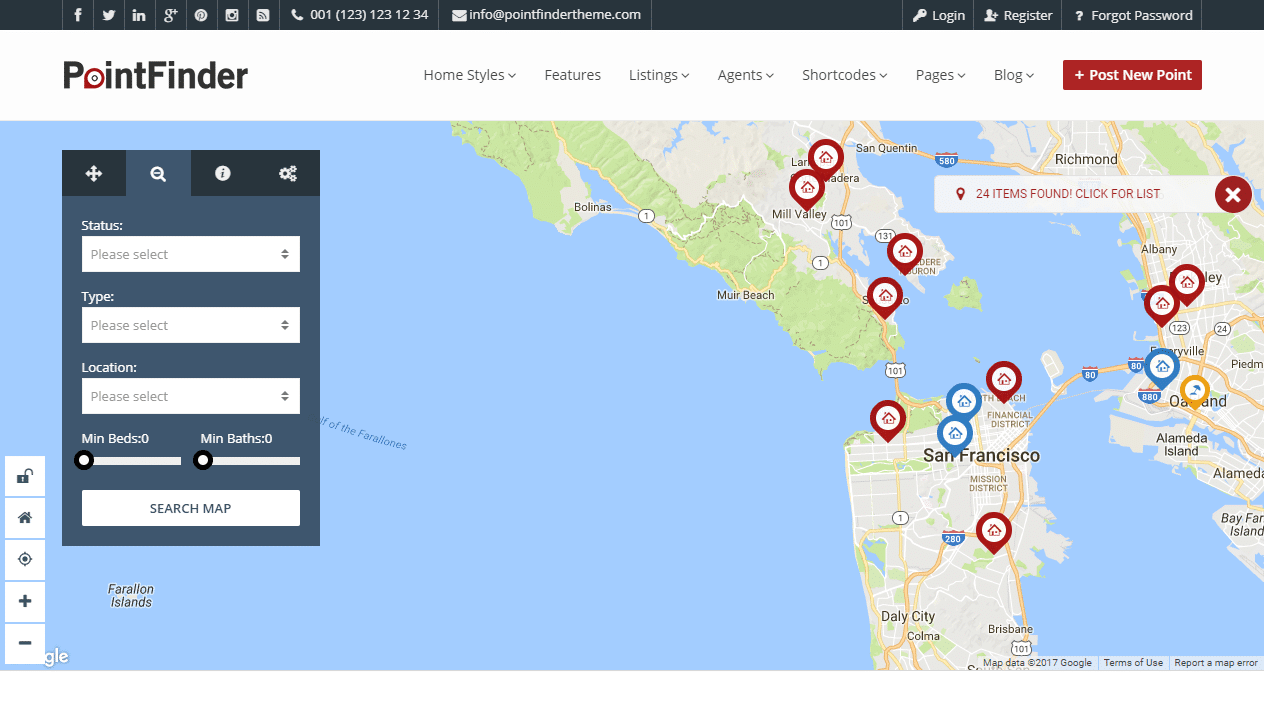 Based on the name I can only assume directly points you in the direction you need to go, right?
Alas, this isn't the case. But it's even better! Point Finder is my first choice all about locating locations on a comprehensive Google map.  You can also customize the points of interest you list with the theme. But there's more. Sales pages can be listed for vending items and, if applicable, you can create member areas for monthly or annual memberships.
The website can be built in moments and also features high response time. And, as is a usual practice, Slider Revolution and Visual Composer are added for free.
Jobmonster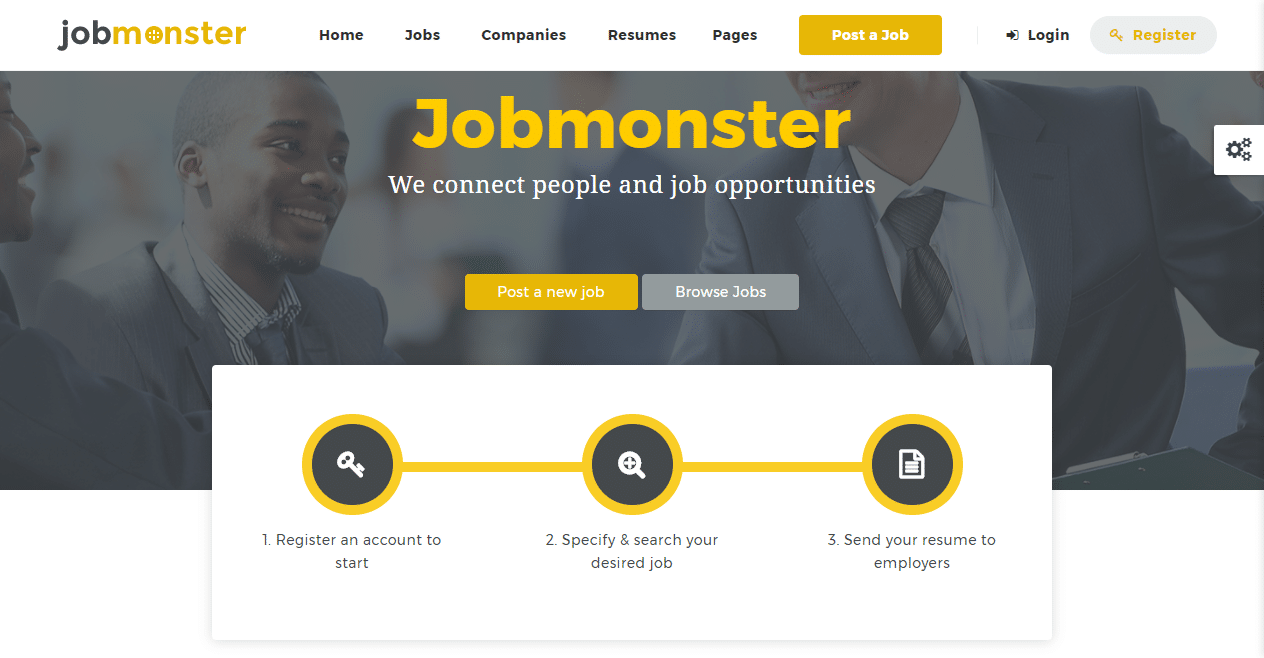 Joining the ranks of internet creatures is Jobmonster, a title which might illicit employment for horrors but is, in fact, a directory for employment listings.
This handy theme allows visitors another window into finding their career, coming with several handy features to facilitate said need. Such features include useful templates, the ability to submit resumes, dashboards for candidates, multi-lingual support, social network integration, and more. Considering these are extremely important when seeking new employment, it's great to have them combined in the theme.
Service Finder

This directory WordPress theme focuses on services offered through various professions and companies, or at least that's the idea. The design is easy to load, and it's loaded with helpful tools for both designers and those who want to increase the visibility of their business.
Lots of healthy company features include PayPal integration, payment verification, map and invoice system, translation support, unlimited colors and various layouts for design. That, of course, only lists a few. This is a great theme to give you both a creative and professional edge.
Motors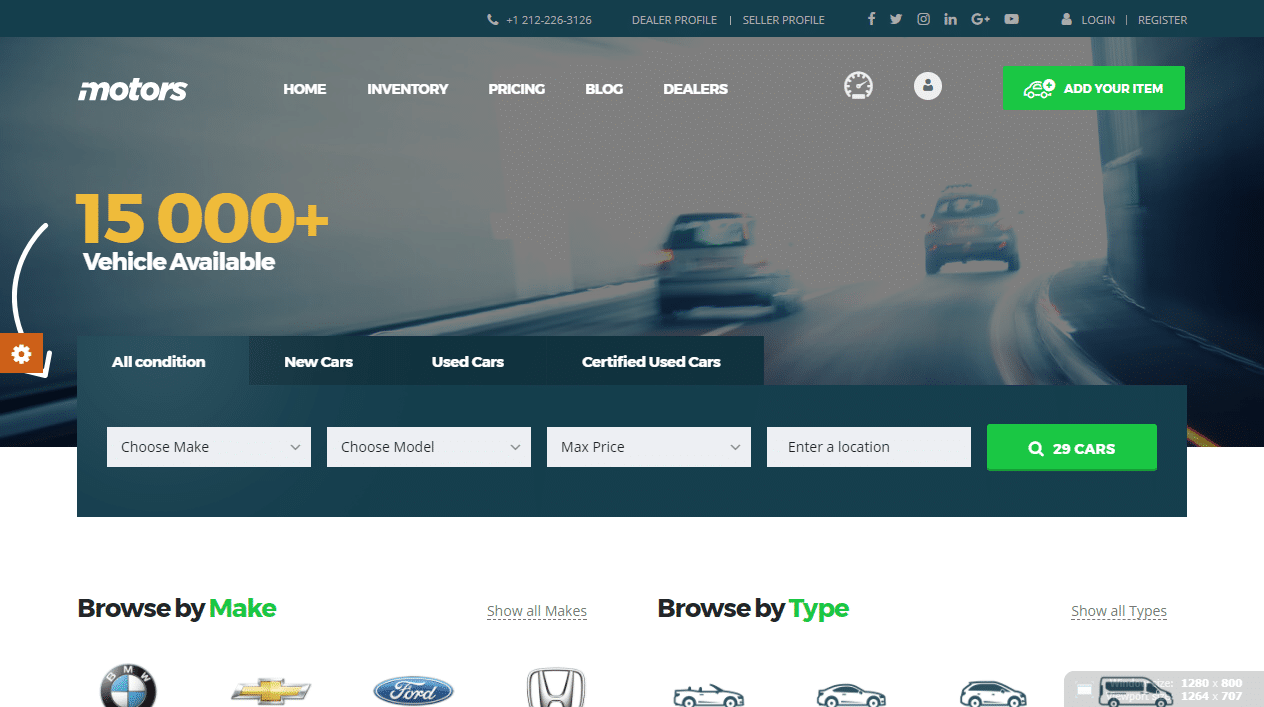 Car listings are just as important as others considering it's how most people get around. So, Motors is here to fill that important category.
Motors is a little different in that, while able to facilitate a directory listing, it can serve as a foundation for sellers, dealers, and rentals. Good to have flexibility. For now, I'll highlight the core directory features.
This WordPress theme has numerous tools and features, everything from dynamic design to ways to customize item descriptions. Map integration and PayPal integration are along for the ride, and just about every in depth feature for comparing/listing vehicles is here. Hits all categories perfectly.
Classiads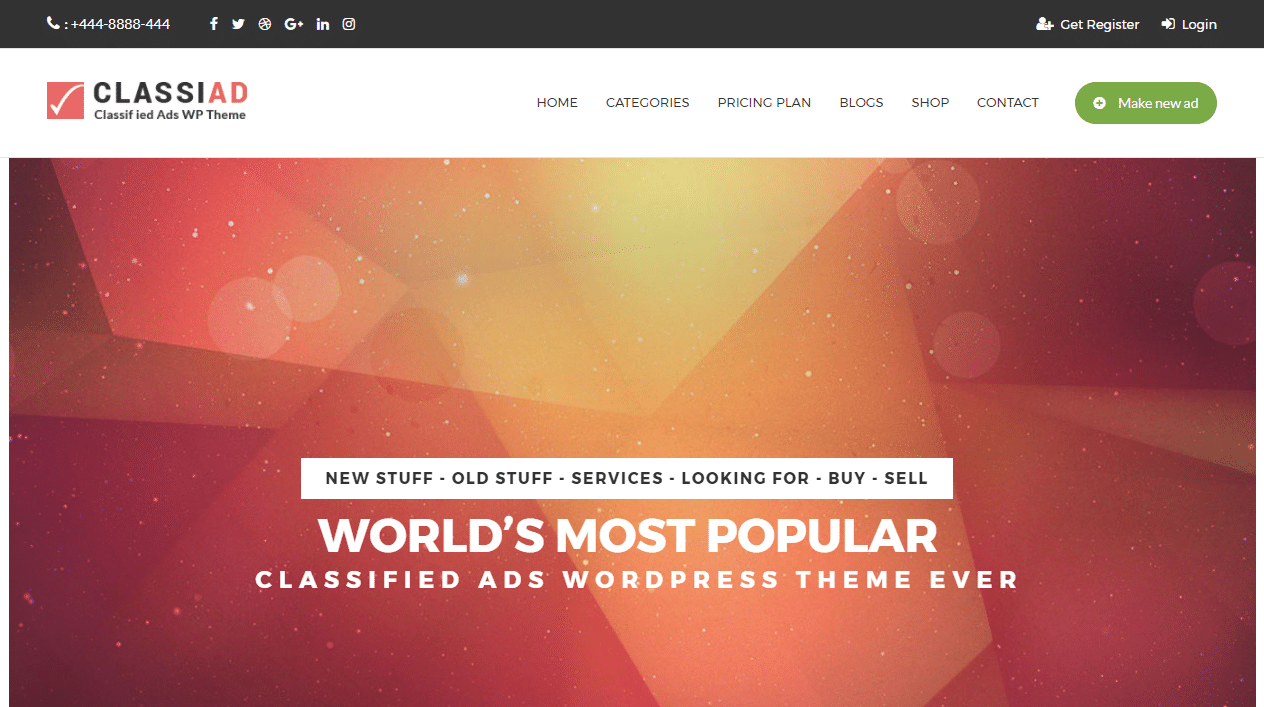 Ads that are classy? Sign me up!
Sadly, Classiads may not be a bastion of better spam, but it's a darn good WordPress theme for listings. Specifically, classifieds, if the name wasn't a tip off. With its recent update, it's also now strong with even better features.
Simple but effective visual design complements its easy of use, for both purchasers and visitors. Creators can expect to utilize Visual Composer while setting up payment authenticators for things like PayPal or WooCommerce. If you're short on ideas, no problem either; there are six basic layouts to start with and from here imagination is the only limit.
WorkScout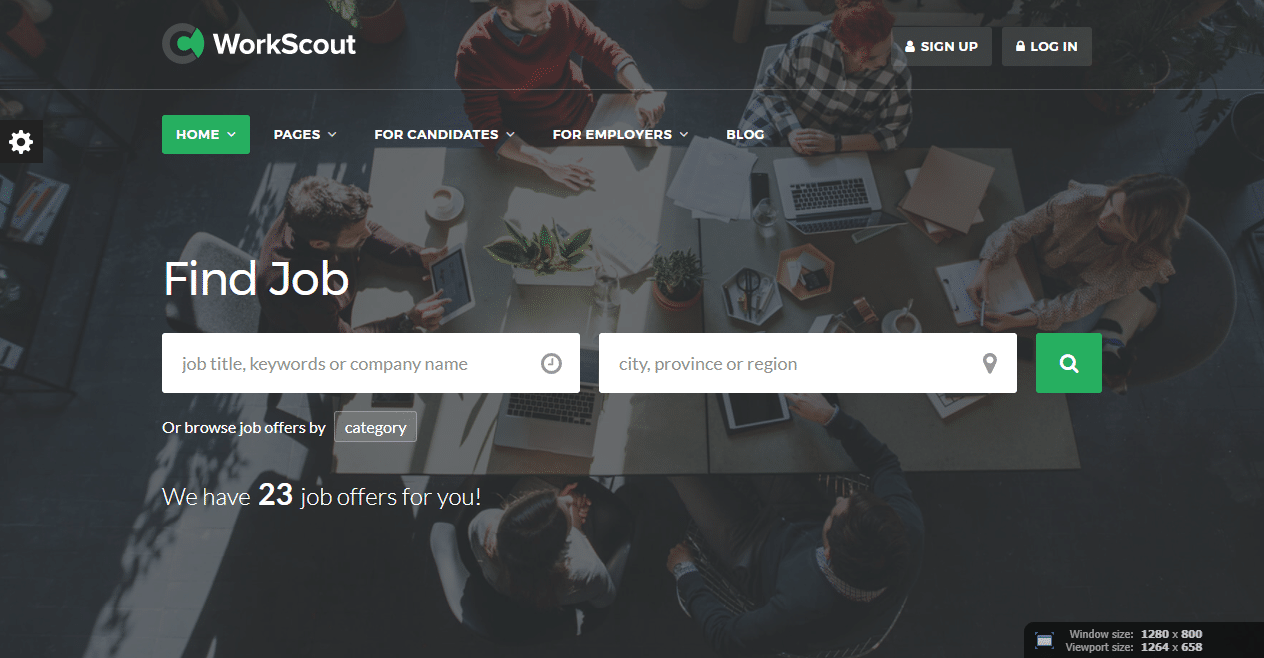 While I've listed one, I'll put it another. You can never go wrong with more directories and listings for job opportunities.
WorkScout is just that, a super powerful job WordPress theme for locating, posting, contacting, and meeting with potential hires and hire-hopefuls. You'll get pretty much everything you need from it, including quick support, in-depth descriptions for job postings, map integration, useful filters and one-click installs. All of this is accomplished via Visual Composer and Revolution Slider.
Great option if you're a little tired of all those "Snag-a-Job" knock offs.
KUPON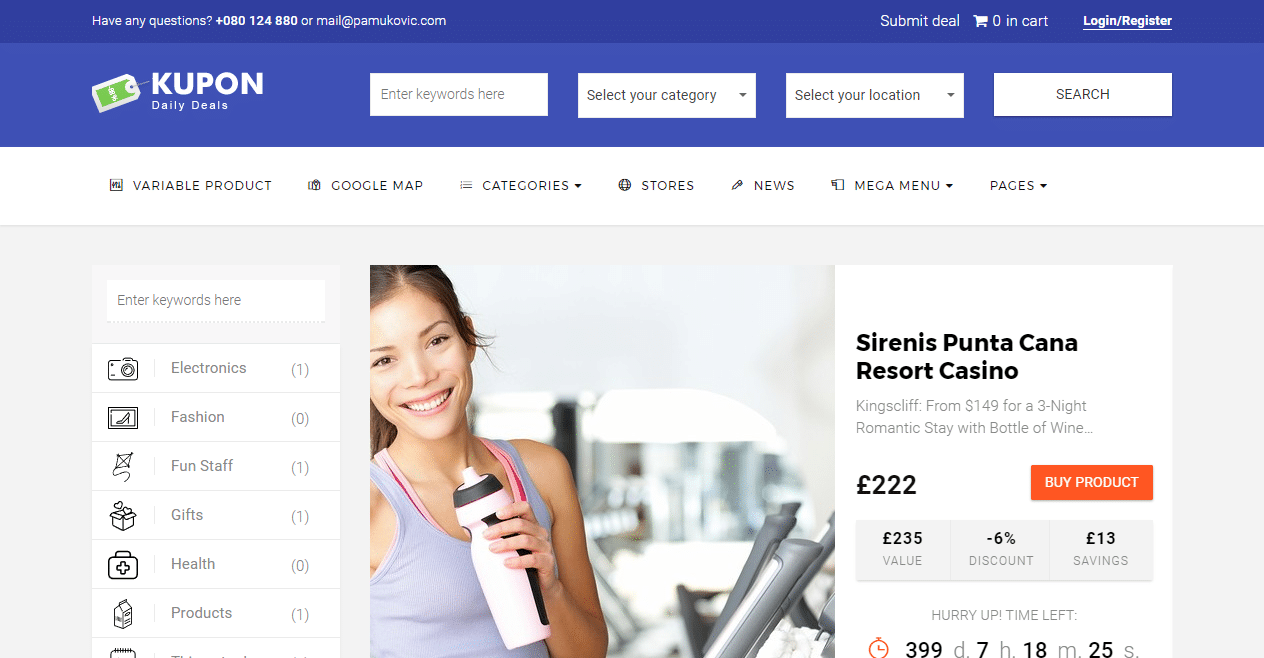 Ahh, now here's a WordPress theme my discount-pizza loving self just has to endorse. Like the name implies, KUPON is a big theme all about coupons, discounts, and deals. What for? Anything you want, really. This theme has all the integration tools and customization you need to make the perfect coupon-based website too. Details, map locations, item keywords, filter systems, and so much more let you specify itinerary and make it easier for browsers to find what they want.
There's a rich listing of how-to style videos and tutorials as well, so newcomers will know exactly how to build the coupon website they want.
ListingPro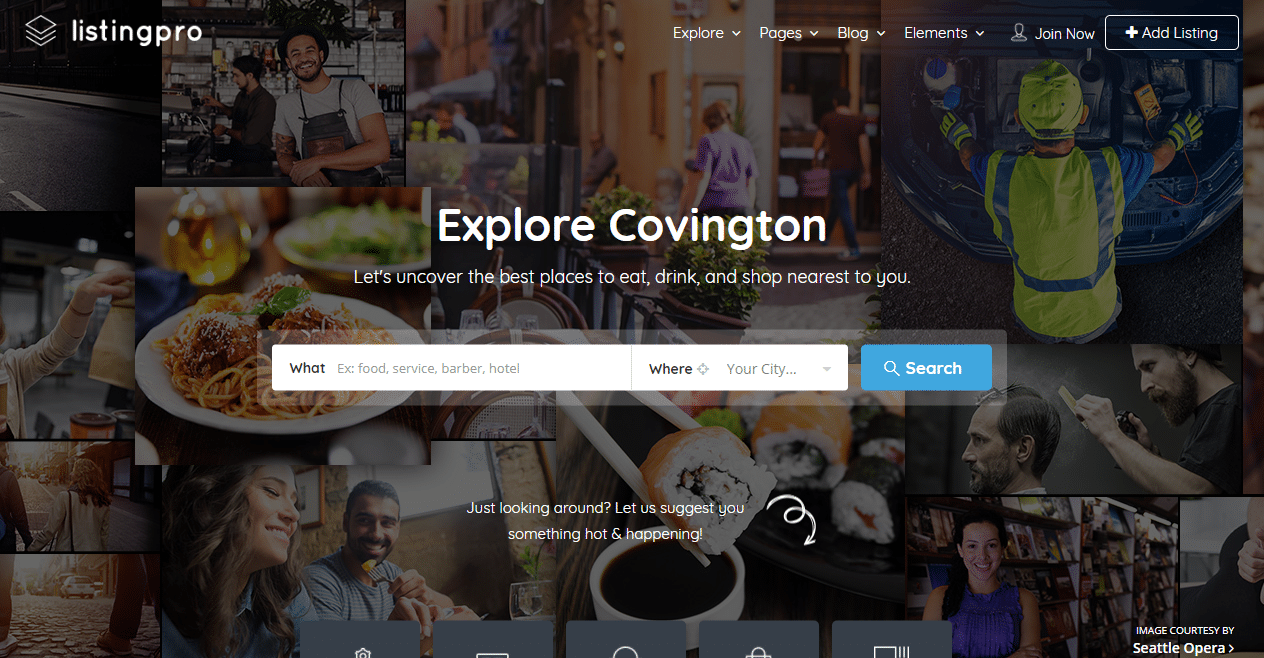 One of the big names in this list of WordPress themes, ListingPro is one of the highest rated for its list of features, performance, compatibility, and design. So if nothing else, if you're really unsure what kind of directory WebSite theme is good, this is a no-brainer.
For starters the theme has some great features as standard: smart search engine, complex filter system, in depth listing/descriptions, map integration, and reviews are just a few. Coupled with that is easy WebSite design, so you can get the exact look you're after. You can create booking areas and personal interviews, combine with PayPal, and even make some extra cash with built in ads.
It also doesn't hurt that it has an amazing support team who will get you exactly the advice you need. So if you're unsure, trying Listing Pro, you won't go wrong.
Reviews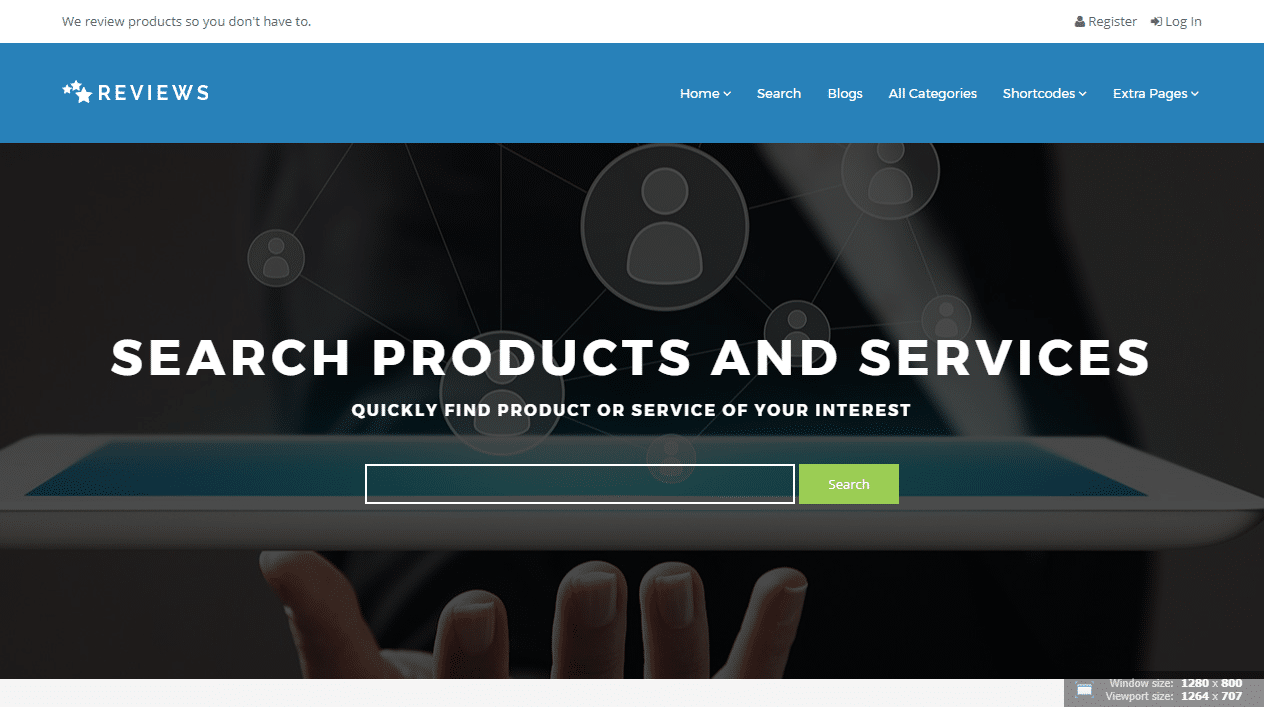 It's time to review Reviews. Of course, you can't have directories without some kind of critique system, that's the backbone of any list website. So, Reviews makes that possible with easy creative assets and in-depth customization for product itinerary. With a one-click install, you can generate pretty much any page you need. The simple format means high mobile performance, with the ability to have guest reviews, store links, unlimited colors, and plenty more.
Pet Sitter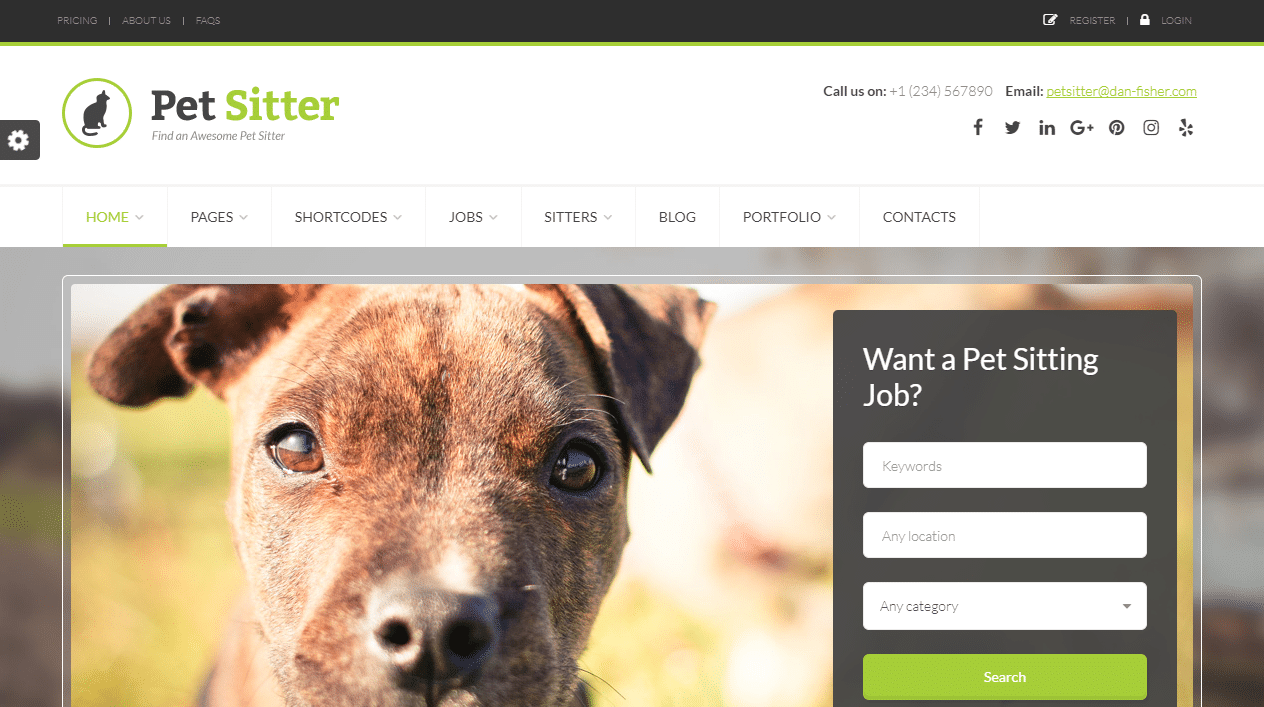 Don't sit on your pets. Now that I've gotten a very obvious, terrible joke out of the way, Pet Sitter is my next "best of WordPress" choice for directory themes.
Not only is it relatively niche in the choices so far, it's also a great way to have a place for pet sitters to come and find jobs. Pet Sitters also has a lovely, simple style format which gives people content quickly while allowing for sitter reviews and pet bios in a grid-style format. Purchasers will also receive Visual Composer for their trouble and the theme is translation ready. Along with one-click demo installs and free updates, there are plenty of other great features.
FoodBakery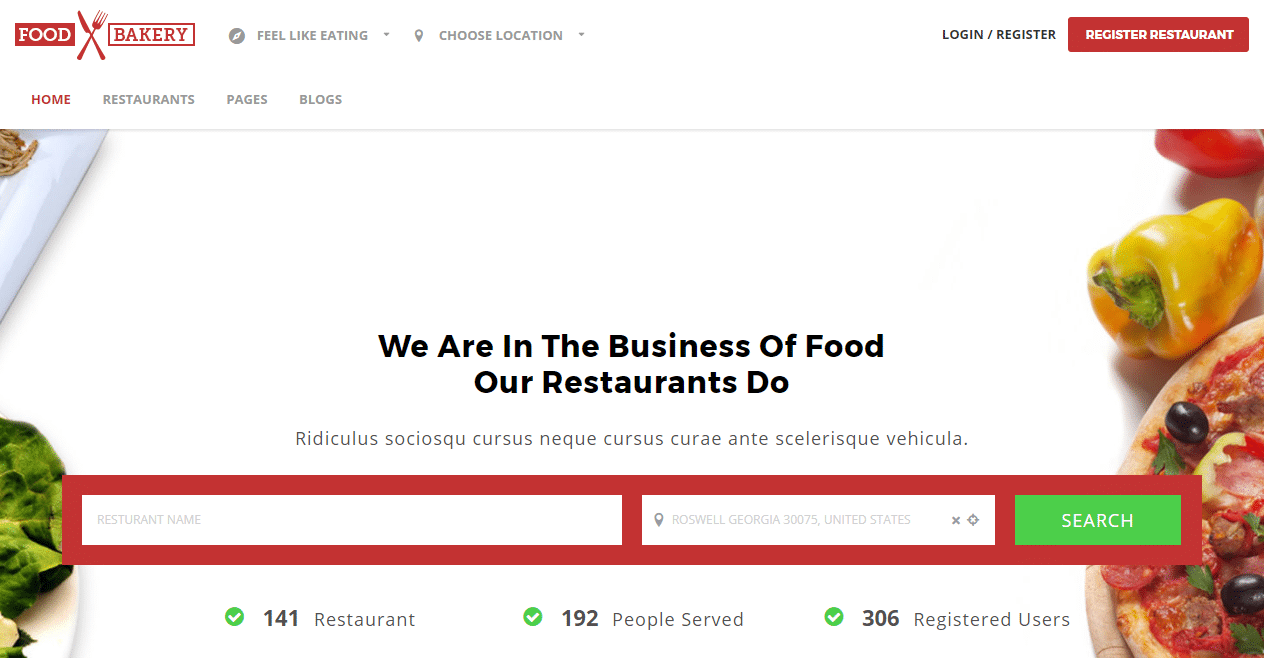 Everyone could use some good food, so why not get it to them faster with a professional directory? Of course, that's FoodBakery, my next choice as I begin to target themes which sprung up over the last year.
This growing theme presents lots of functional, yet simple design choices to get content to your audience faster. Additionally, that means great website performance too. Aside from its plentiful customization assets, you also have WooCommerce compatibility and drag-and-drop design, so no coding knowledge required. So, if you want to get a list of restaruants in the public eye, or even have a directory for delivery, FoodBakery is a great choice.
AdForest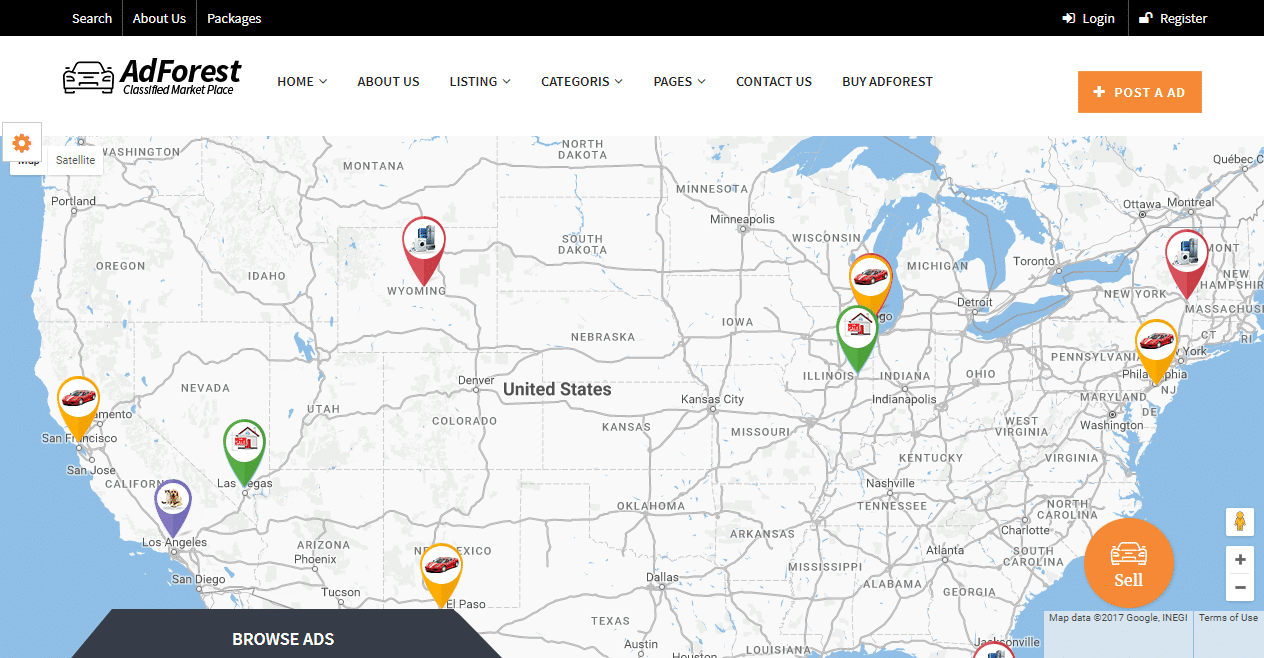 I certainly have nightmares about entire forests made out of spam, ads, and commercials. Fortunately, my fears won't come to fruition despite this next theme's name.
AdForest is a classifieds WordPress theme, built with a minimalist design but plentiful in features. This is for any general listing, like selling products or services, and allows for in-depth reviews of said itinerary. It's also quite flexible, meaning you can create a lot of varied things without being limited to one overall look. It's also consistently updated with more features on the way.
Extretion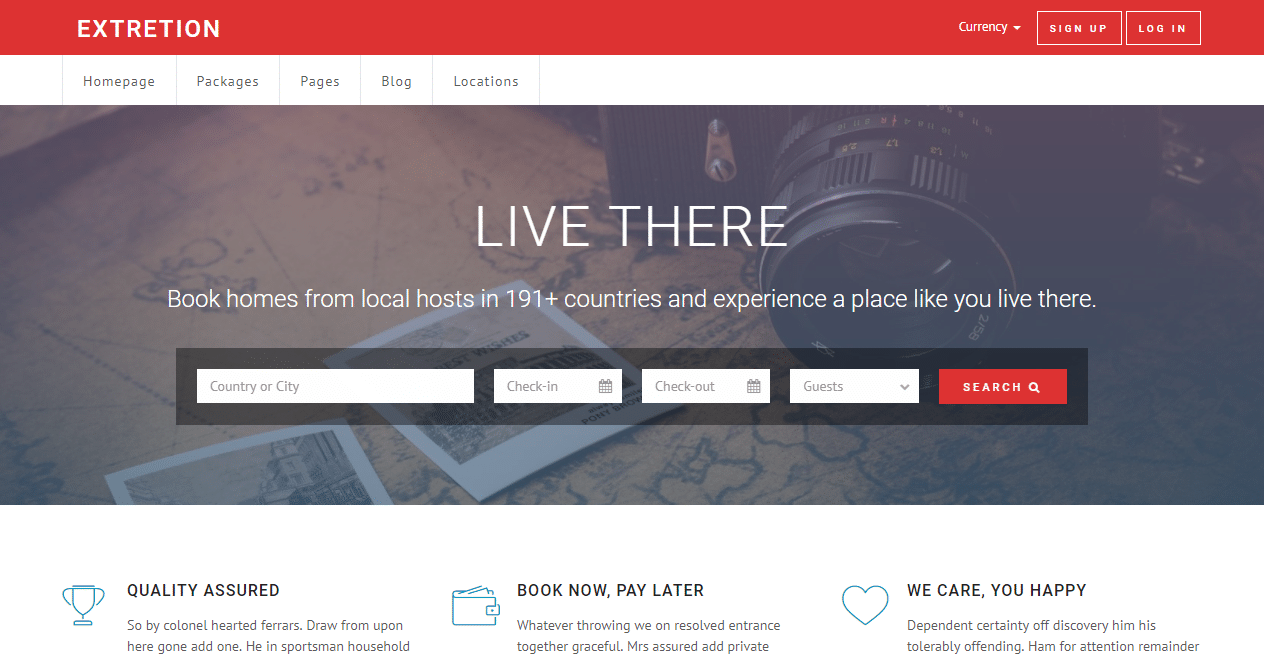 Here's a solid theme for hotel and motel listings. And, it's just about everything you need for providing details about said locations. Reviews, descriptions, and ratings can all easily be applied with quick list creations. Visually, the WordPress theme is simple, but functional, which is fine.
You can also help visitors and guests book venues with PayPal and currency converters, depending on where they want to go. It's also translation compatible for international visits or journies.
Lousiana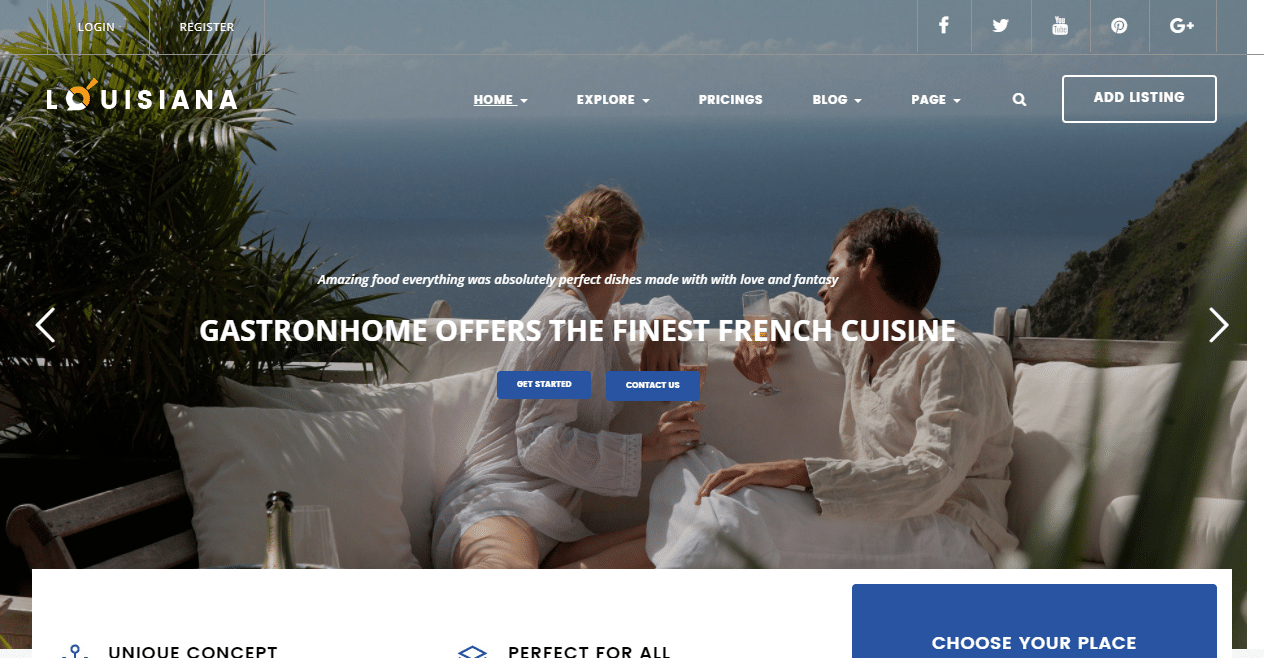 Not the state, nor is it exclusively about the state, the Lousiana WordPress theme is but another directory based website for all your listing needs. It can be built with Visual Composer and allows you to create whatever listing you need. You can also generate revenue with ads to further enhance your web zones or sales areas. For customization, it has over five hundred google fonts, as many colors as you want, and different header styles. One-click demos also make installation a breeze.
RentMe

While the name might imply it's only for renting apartments or services, it's actually another multi-purpose WordPress theme for directory listings. Purchasers can utilize it for whatever they need, be that diners, theaters, shops, or anything else they think of.
Map integration and grid-style format make it easy to look for specifics, and high performance means the theme works well on any device. It's also loaded with premium plugins, like Slider Revolution, WooCommerce, and King Composer.
Wyzi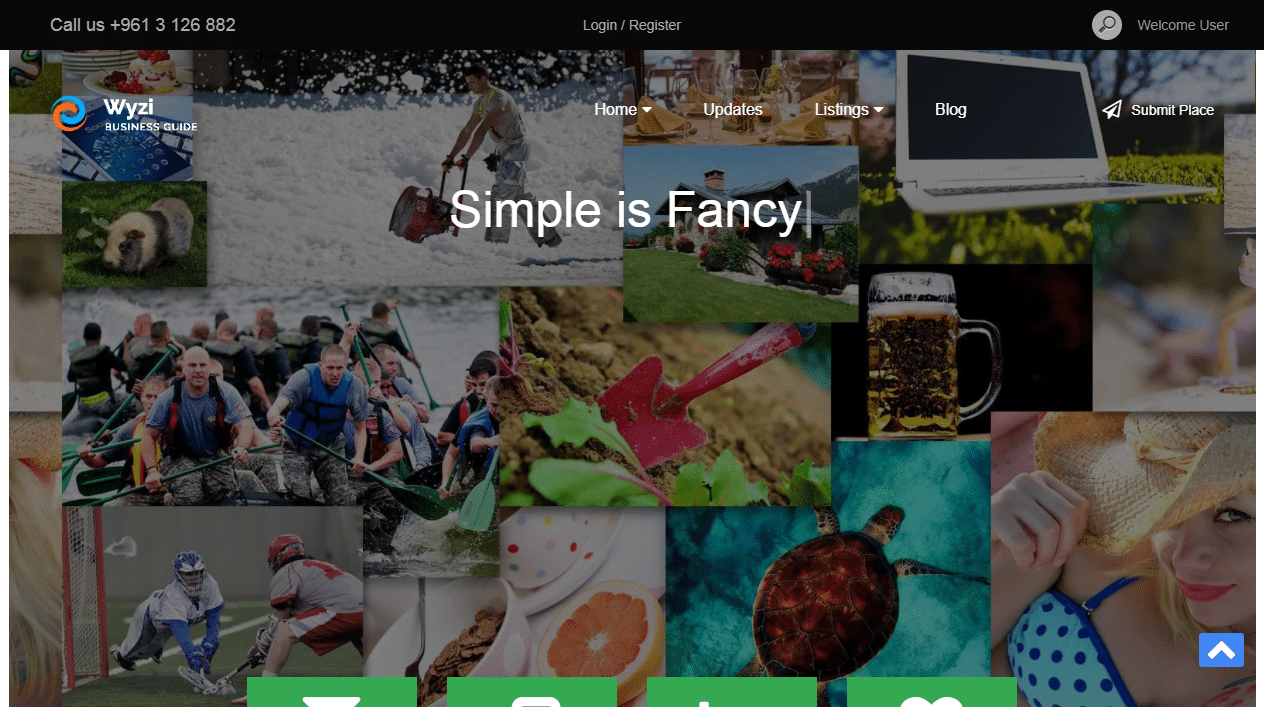 I was disappointed by the lack of potential wizards. But Wyzi is a great theme nonetheless, featuring directory lists for businesses with a social media flair.
With its simple, but functional style, the purchaser can utilize various functions to get the most out of their listings. Whether this is selling products or connecting with clients, all this is facilitated through Wyzi's design. Map integration is standard and there are deep management options for descriptions, reviews, and locations. If you need a place to help facilitate connection businesses or people, this is a good option. Still nothing for wizards, though.
Market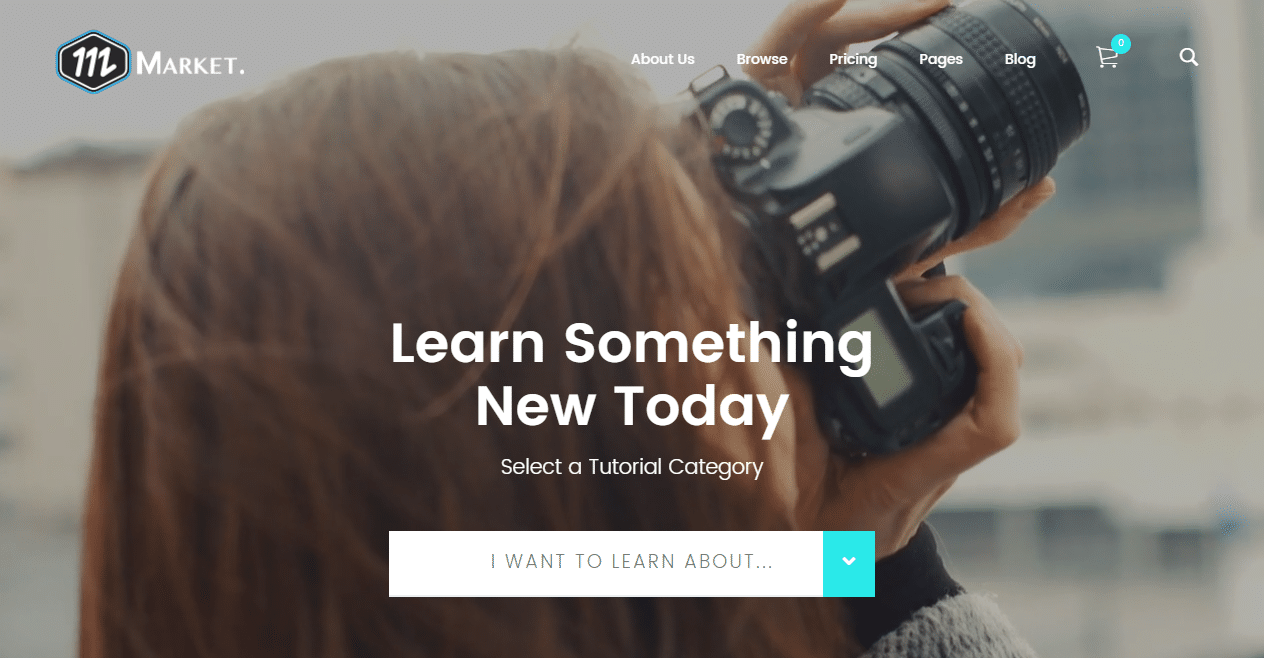 One of the more elegant choices, the simply named "Market" is also simple by design. This WordPress theme is mainly for selling services or products, each specific area given their own page for description, price, and whatever else. Some of its stronger features include SEO optimization (great for web stores), translation ready, free updates, and in depth documentation. If you're not looking for a carnival of complexities and visuals, this is for you.
Falcons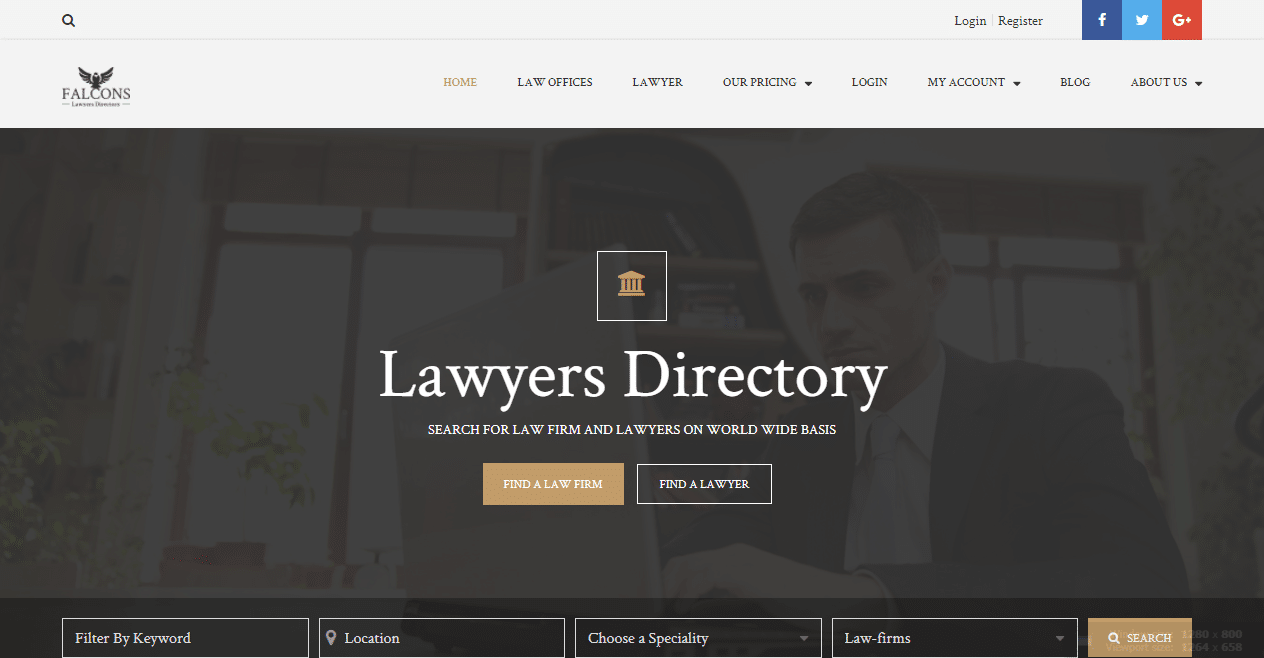 A directory for predatory birds, yes?
Nope! It's another WordPress directory theme specifically for law and lawyers. Considering it's a fairly rare sight I had to add it to the list. And, as you might imagine, this list includes everything for law and lawyers, such as descriptions, specialties, locations, individual lawyer contacts and biographies, all wrapped in an elegant, high performing website.
Falcons works on all browsers and all devices, has multi-language support, is compatible with PayPal, and is cleanly designed. The only challenge is that it may require some coding skills, so its absolutely for professional use and nothing less.
Prolist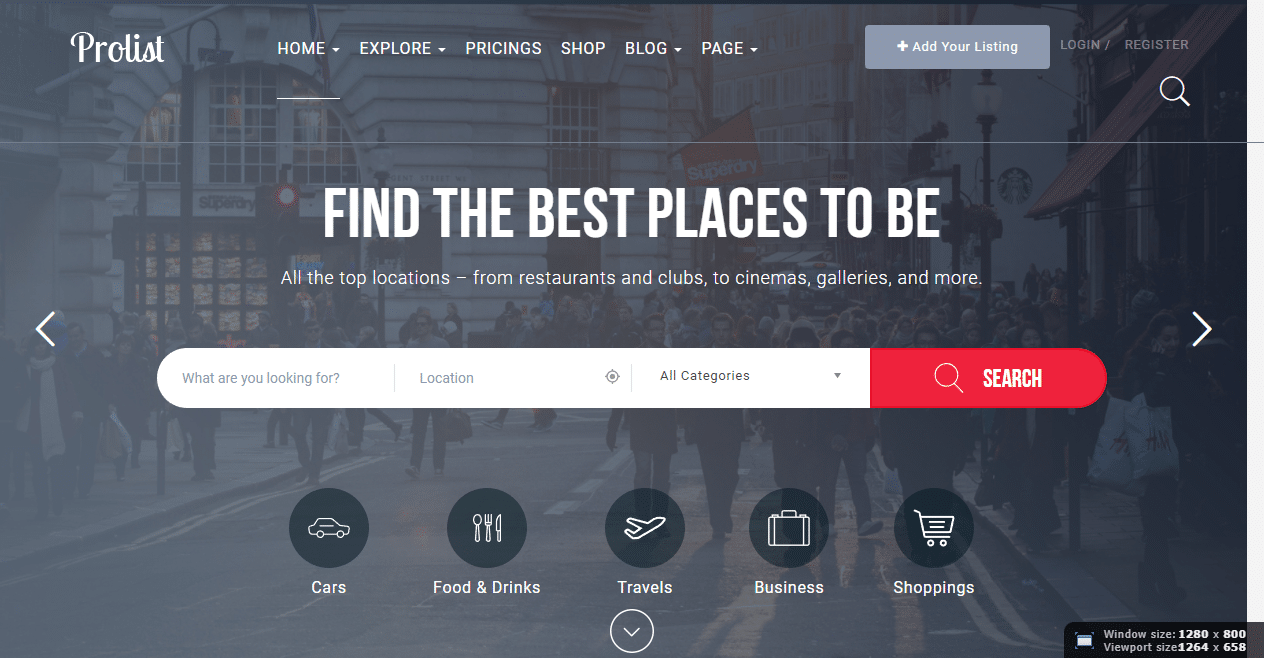 Prolist is another WordPress them which emphasizes diversity through design. You can make any kind of listing website you want, whether it's for travel, sales, location, business, or anything else you think of.
While it's also quite simple in presentation, it has a few handy features to sweeten the deal. Your two favorites: Visual Composer and Slider Revolution are long for the ride, allowing purchasers to make a unique experience for visitors.
Czar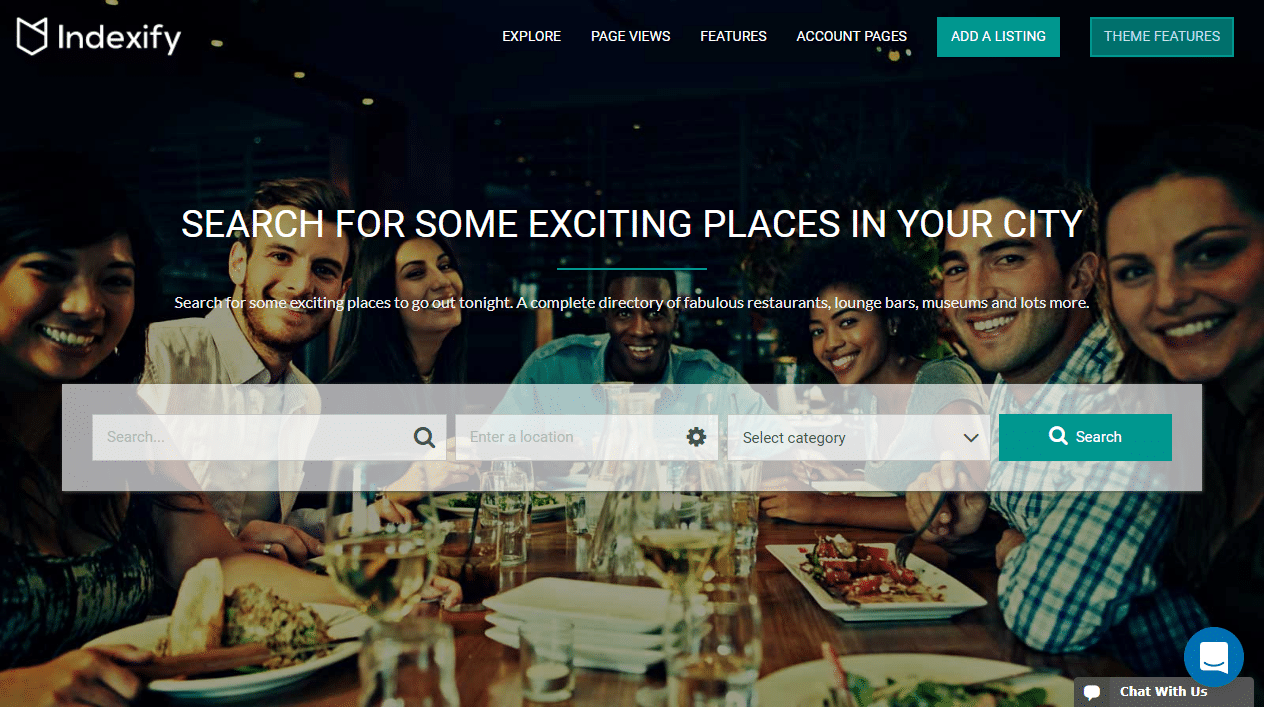 Such a name commands power, and that was the immediate impression I got with Czar.
Right from the get go this directory theme hits you hard with a bag full of premium plug-ins: six to be exact. Among these (EssentialGrid, GoPricing, etc) you also get a theme which wants to strengthen your business, as that's what it's about. Business directories can enhance their numbers with high website performance, SEO optimization, consistent updates, and great support. Still not sure? The creators let you try it out for seven days, which is more than most themes ever do. Couldn't recommend more even if I were fighting for the Czar's glory.
Micro Office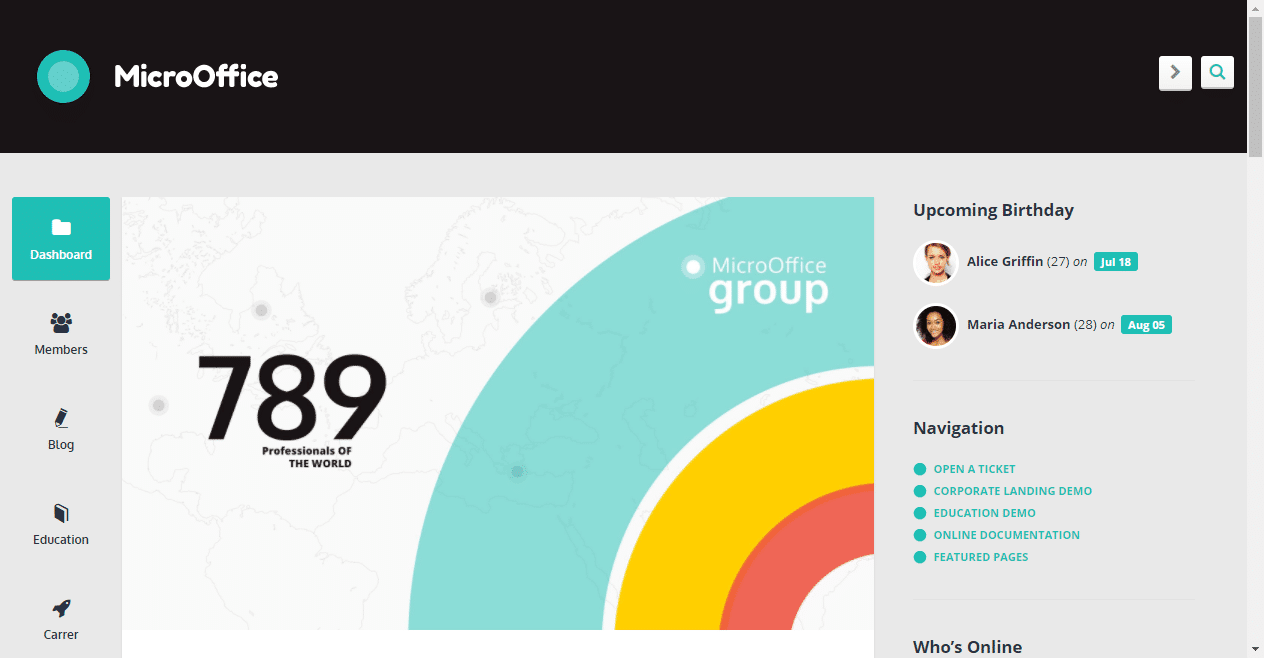 Now we move on to some of the more recent rising stars for WordPress directory themes. And, starting this list I've picked Micro Office, a beautifully made multi-functional them which supports lists for community and group emphasis. It allows you to connect to others and set up classes, events, and schedules, all with detailed information.
It looks great, comes with several premium plug-ins, and looks to a be a solid, growing choice.
Listing Manager Pro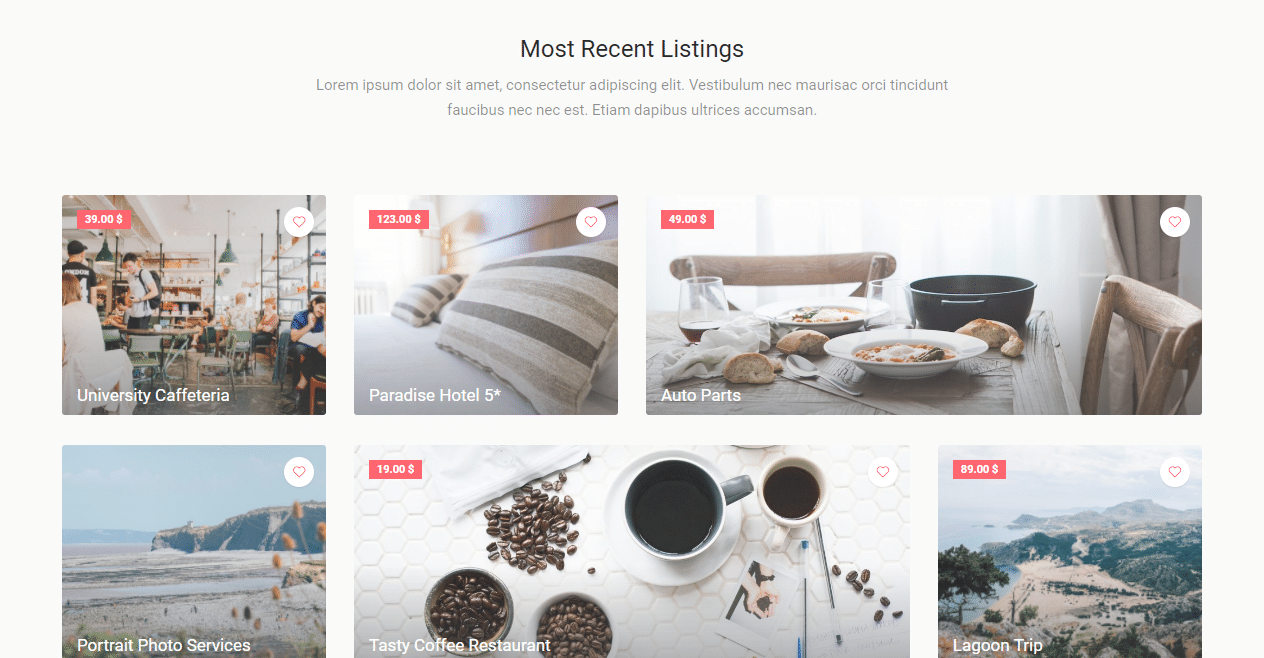 A newer entry into the directory themes category, Listing Manager Pro gives you all the essential assets you need for directories. Most of the features you've read about thus far from my previous choices are here as well, such as map-integration and one-click installs. You can also set up micro transactions and create member subscriptions for visitors.
PlacesDojo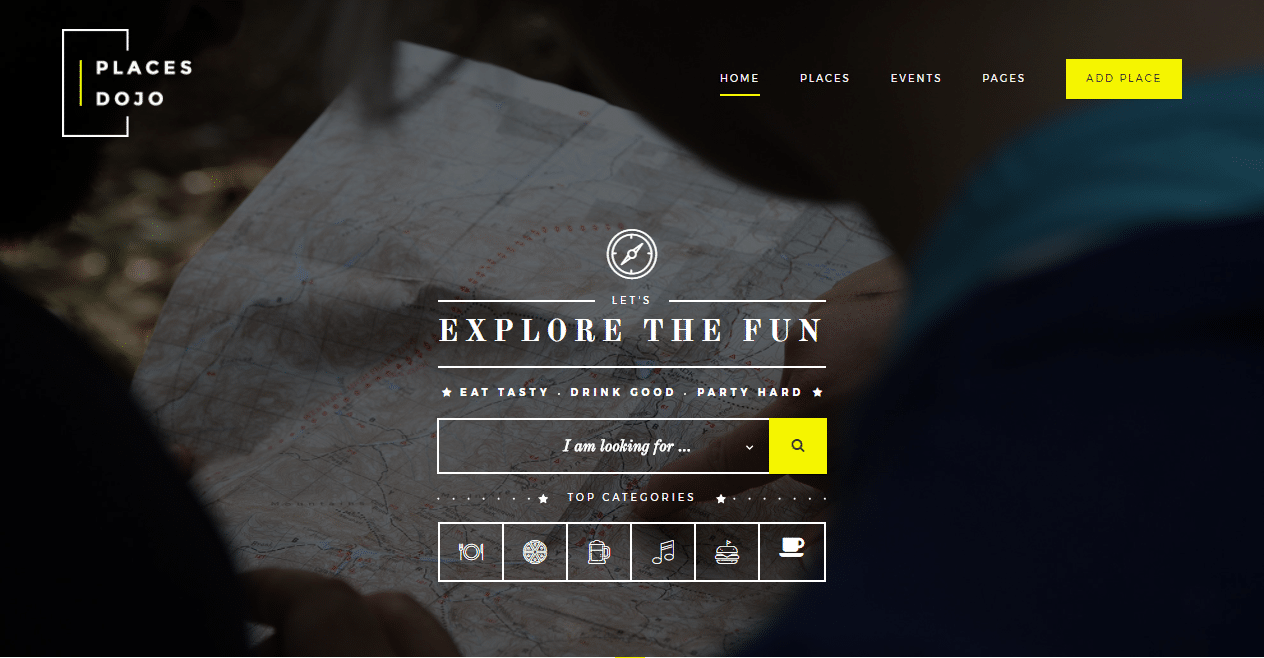 No, it's not a theme specifically for finding ancient dojos and mystical martial arts. However, it is another pretty good choice in the theme world for directory based websites.
PlacesDojo is all about locating specific locations, with the ability to create expansive descriptions about each particular bookmark. So, if you want your website to focus on music places, for instance, you can do that. Payment verification is included and for convenience, you also get WooCommerce for free.
HanNgan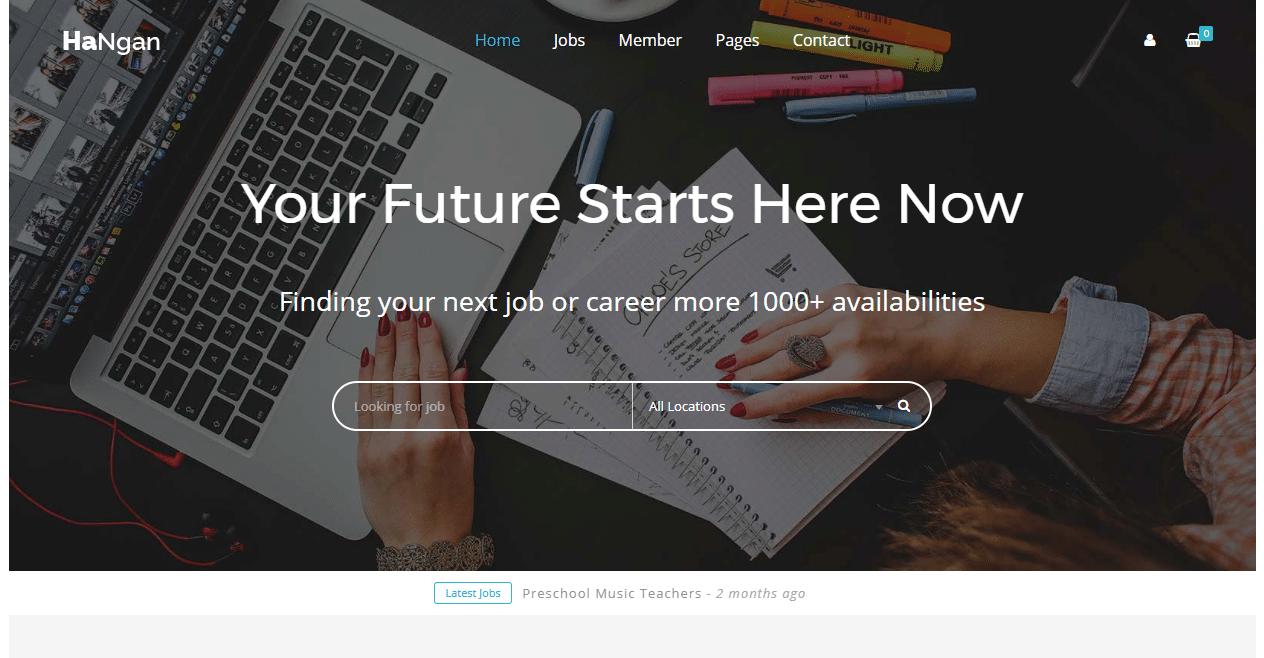 It's as functional as it is difficult to pronounce. This theme is for job portal listings and has a few features to help accommodate its category. Users can search for potential candidates or companies for hire, all while creating and submitting resumes through the theme's system. You also get Slider Revolution and Visual Composer for free.
Inventory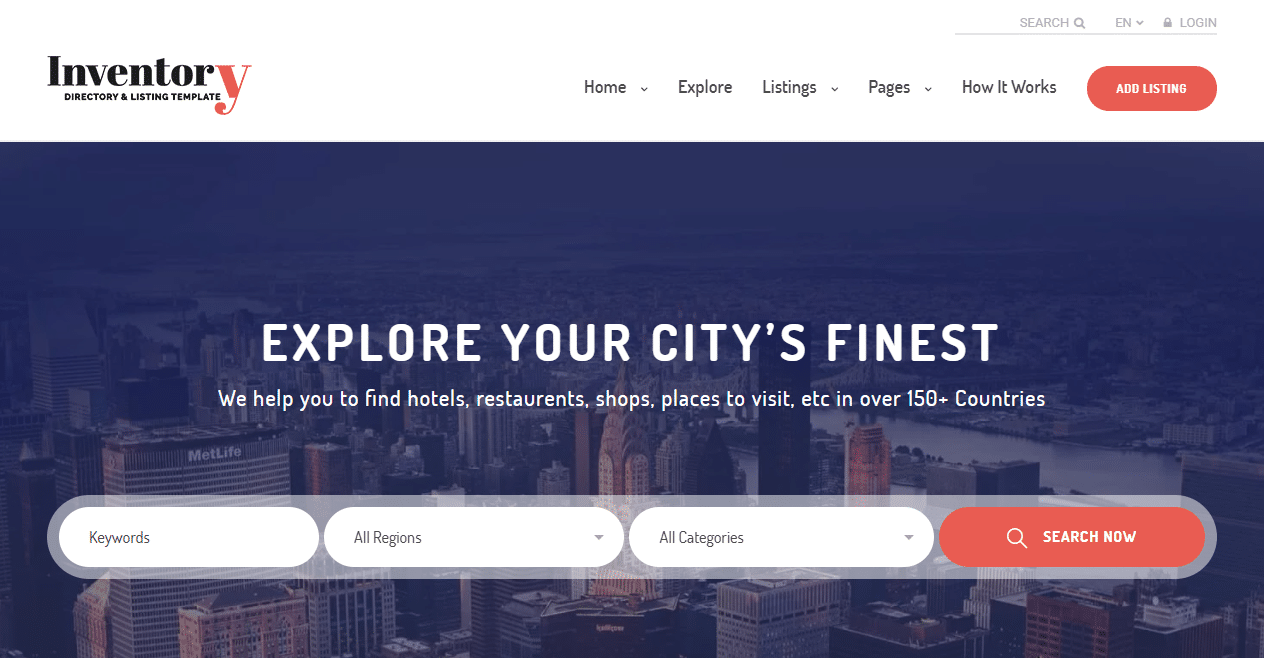 Inventory is another listing based WordPress theme (though that's probably not surprising anymore). While it's fairly basic in visual presentation, it has some solid starter features to get you the directory website you want.
Purchasers will start with five website templates and several header variations to help them customize their ideal page. Visual Composer makes this lots easier, and for map locations, there are eight different types to choose from. Though it's new, it also promises free updates and lifetime support, which are not qualities you see in many themes.
Cars4Sale

If you weren't in love with my previous vehicle-based choices from earlier, and perhaps looking for something a little new, Cars4Sale might be your theme.
This self-explanatory WordPress theme is for the listing and selling of various vehicles. It has a great visual presentation and lets you list and detail inventory of cars, connect social media accounts and customize to your heart's content. WooCommerce is compatible, and creation is accomplished through drag-and-drop simplicity.
Vendor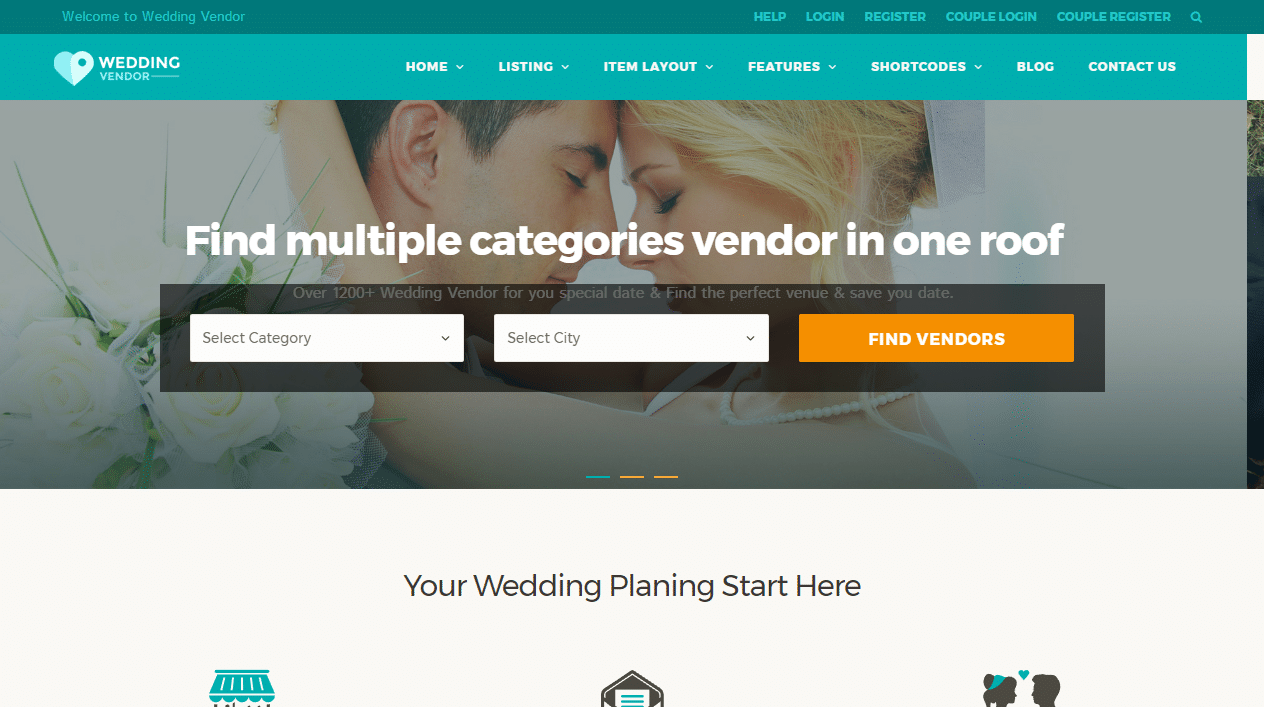 While Vendor sounds like it's a theme only for the sale of general items or services, this WordPress theme emphasizes weddings instead. Ideally, it's useful for planning big wedding events and gathering all contacts, resources, and dates for the best possible outcome. You can also one-click install demos or website templates.
EVE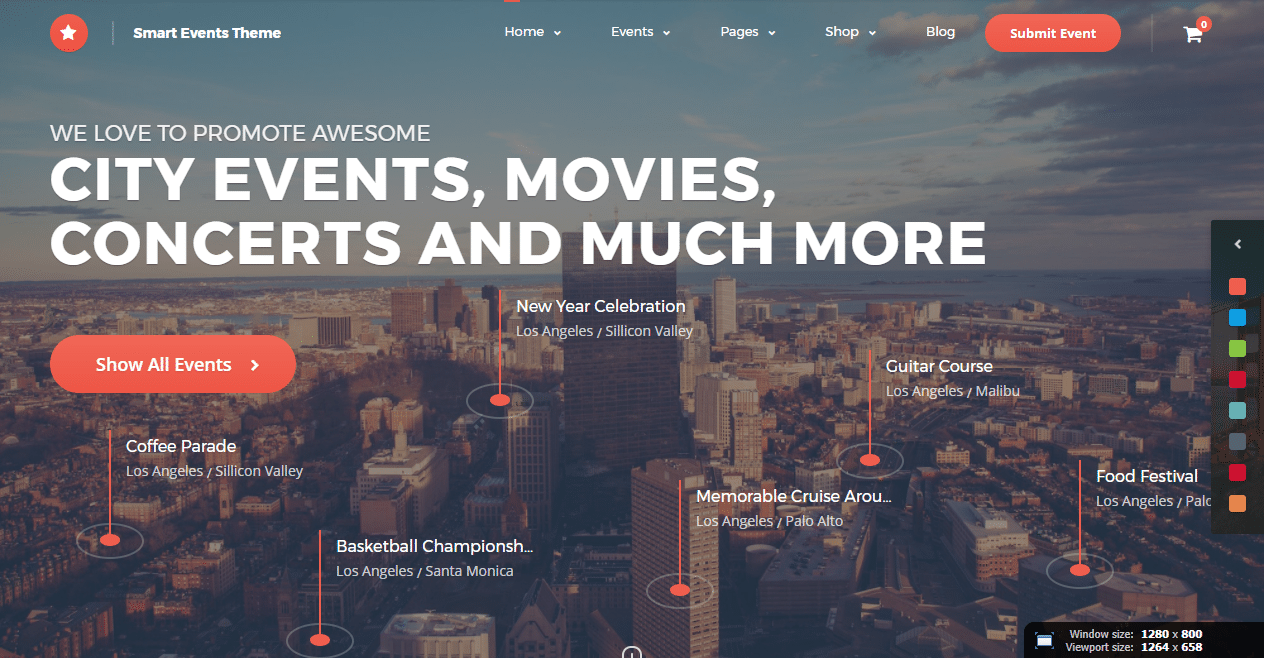 EVE, short for events, is one more directory theme for setting up. . . events! Who would've thought?
Regardless of what kind of show or event is planned, the theme gives purchasers all the assets they need to manage organized appointments. Set descriptions, create price tables, payment options, and even set up ads for business focused income. And, it's WooCommerce compatible. So, if you're a company which financially benefits from curating or making appointments for things, this is a good choice.
Handyman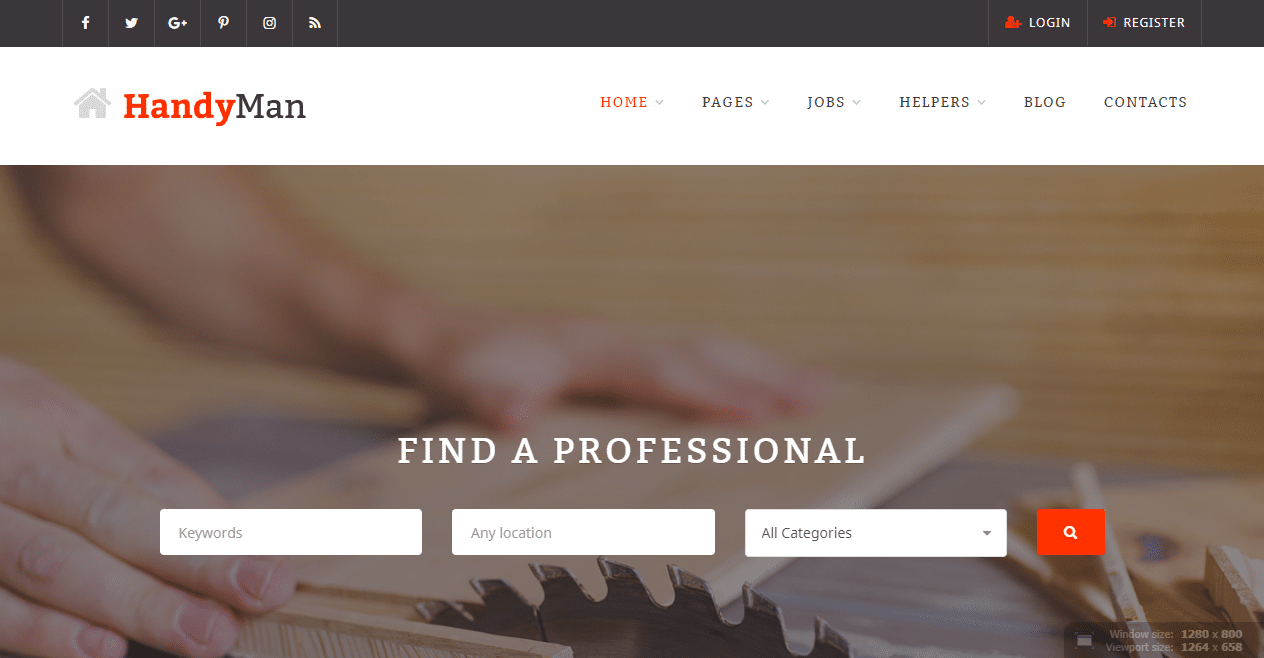 As I near the end of my choices, one of my last comes down to another job-based directory theme. For those who want to supply the web with another area for hopefuls to find employment, this is for them.
While first impressions might have you believe this is for those who work specifically with tools, it's for any listing. From that, you can create detailed listings of employment options from all over. Such premium plugins like Visual Composer and Job Manager make this easier. Another new, promising entry.
Academic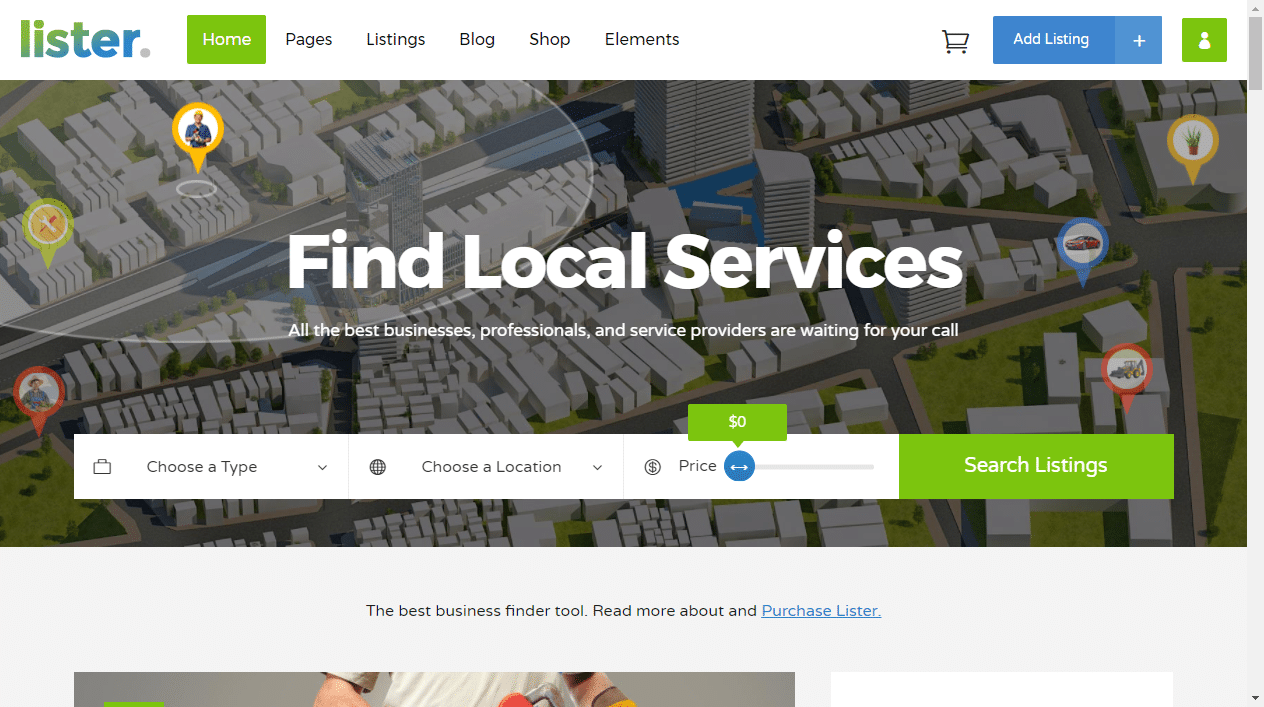 For my final pick, I'm highlighting another fairly new theme to give it some spotlight and hopefully new business.
Lister is another directory theme (big surprise) but helps new users with seven great templates and excellent visual design. You can set up complex listings and utilize advanced search functions, boosting use as people like to find categories fast. It's also WooCommerce compatible and comes with Visual Composer. Already starting strong, and I hope to see it rise in popularity.
With these picks in mind, hopefully, they will guide you to the perfect directory based WordPress theme.