Attention class – it's time to check out the Best Education WordPress themes! Among all the flash and sizzle of SEO WordPress themes, review themes, creative themes, and more, you probably don't expect education to pop up. But, if there's anything to take away from the various capabilities WordPress offers, is that if you thought of it, there's probably a theme for it.
So today, I dive into the realm of education based themes, and like the title suggests, it'll cover everything on the education spectrum. This is great as, education is important. It's basically the reason you're able to read this sentence. So, it's nice to locate themes which help streamline the student/parent experience with a nexus of easily accessible information.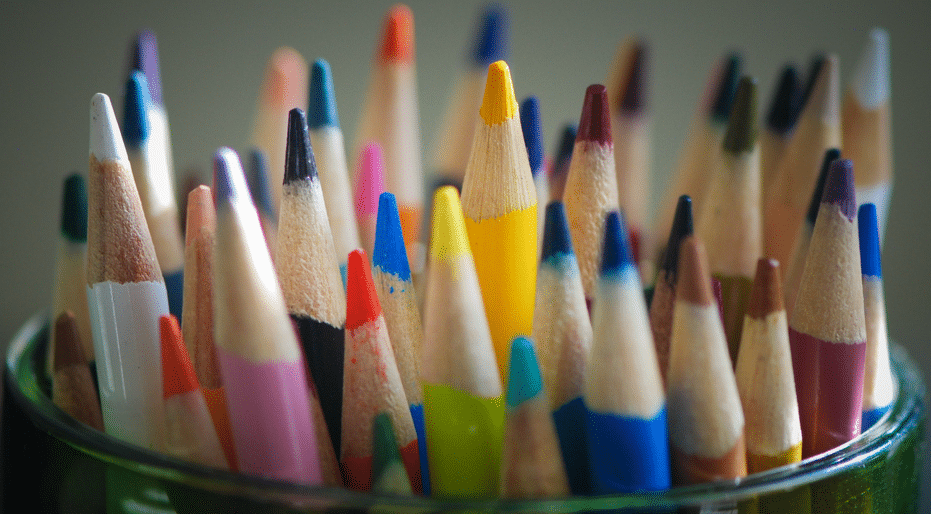 Pencil's Down, Head's Up
If you're reading this now, I have to assume one of the several things: you're a teacher, a group of teachers, an administration, a parent, a concerned parent, or a student with some blog ideas. Whatever spectrum you fall under, it's important to consider the goal and needs of your theme. Who is your audience? What is the website purpose? How will my WordPress theme selections help you? Take care when considering those characteristics, because they will guide you on picking the best possible choice. You know, do your homework.
Enhance Your Curriculum
What dissertation are you ready to unleash upon awaiting minds in form of WordPress theme? Or, what teacher's blog do you wish to create to host a place of concerns, news, and questions? Well, whatever the case, pay attention to the choices below, as they'll facilitate whatever concept you've got.
Best Education WordPress Themes
As long as I don't have to go to summer school, I'll find you the best possible choices for your education based website. My choices vary and are based on several things, such as aesthetic, unique traits, bonus plug-ins, and personal opinion. Do note that a lot of themes tend to have similar plugins (like Visual Composer), so my criteria can often relate to specific qualities. Now that you understand, I'll start my choices with some of the best education themes of all time.
Education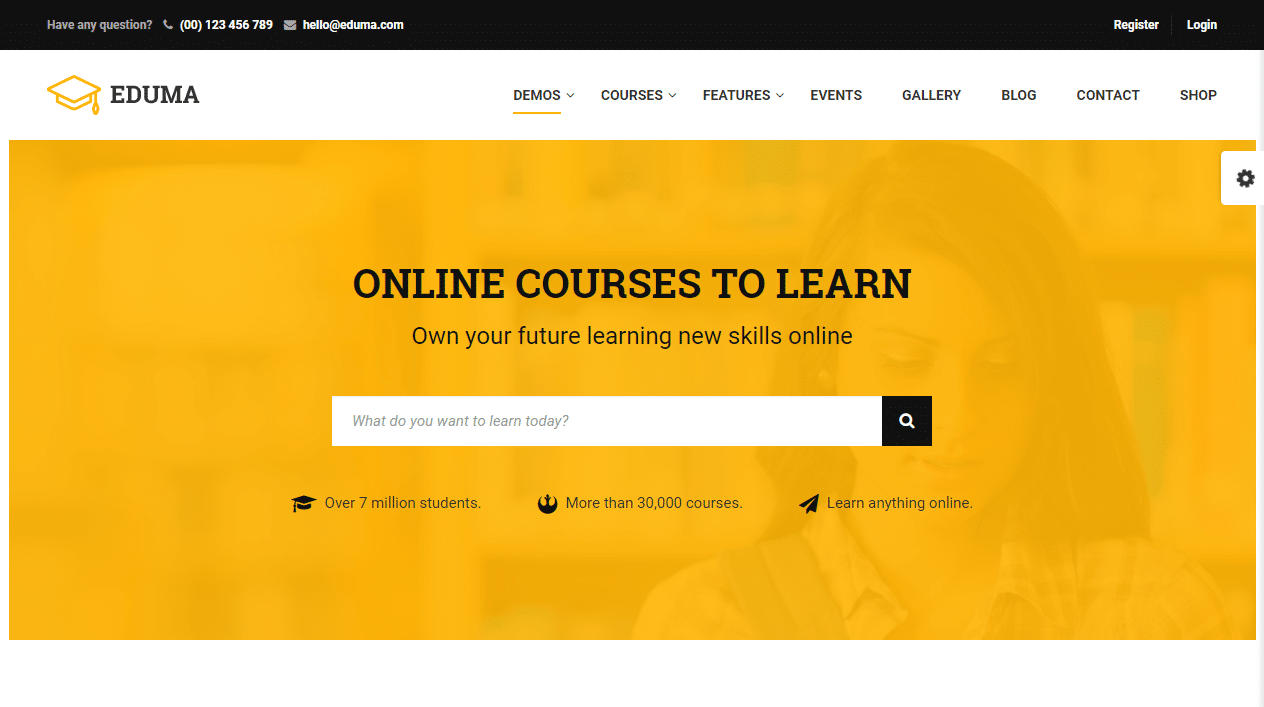 What better way to start this list by the creatively titled "Education."  With a flash new update, Education is ready to serve essentially any online professional school system at any level. Education boasts a long history of experienced website building and claims to be one of the most advanced eLearning themes around. And they're probably right.
Numerous schools facilitate their web-based classes with this theme, and it's got a classroom full of features too. Along with extensive documentation, great support, and responsive design, this theme has nearly $600 worth of premium plug-ins loaded on. For the budget conscious school, that's pretty fantastic.
LMS (Learning Management System)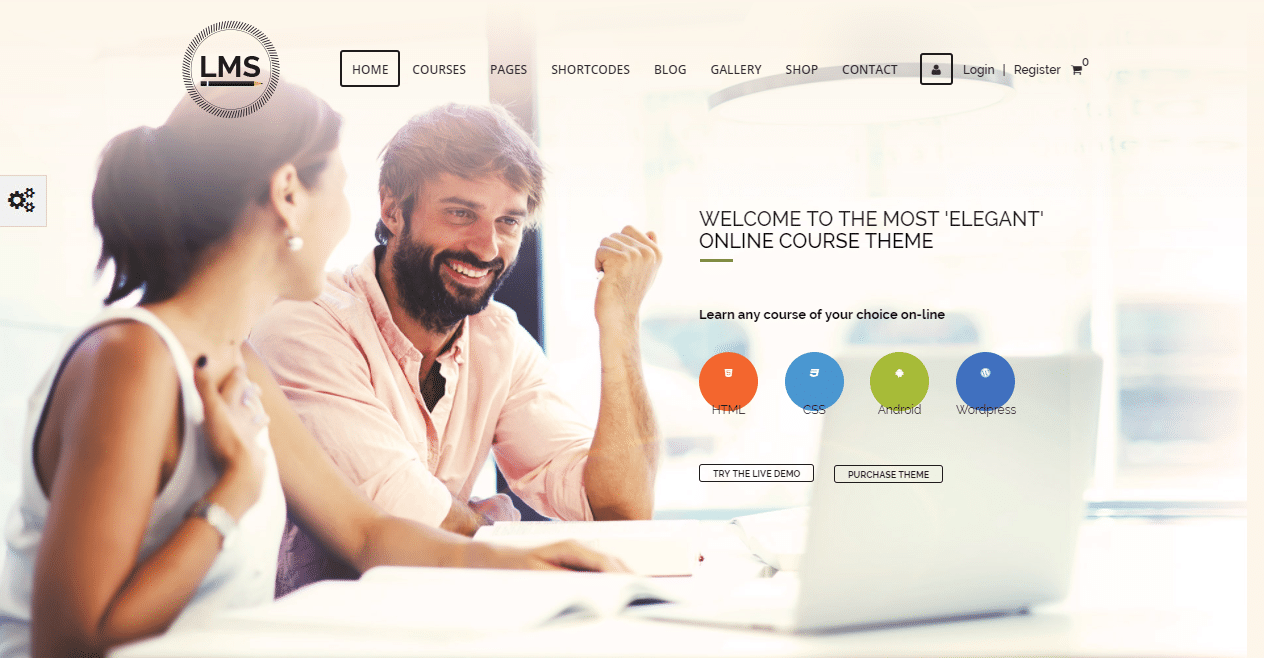 While not precisely like that of an online school, LMS is a theme to accent existing education curriculums. This is the theme that's good for extensions to established websites, such as a "visit this page to learn about our teachers, get guides, look into programs," and so on.
Or, if you like, LMS can also manage online course teaching (which is I trend you should expect in many education based WordPress themes). This is accomplished through great visuals and useful tools, such as quiz systems, online class management, course progress tracking, video hosting, and more. Use it for any level of education for any kind of subject.
Baby Kids

I'm sure there's a warranted debate about babies being kids and vice-versa, but we'll ignore that argument and hone in on this theme centered around education for young children. Baby Kids is simplistic, but the visually engaging theme which is ideal for websites which contain learning material for children.
Whether it's the main deal or a secondary website, you have a lot of features to play with. Forum hosting, Visual Composer, and fast install are a few. WooCommerce, scheduling integration, and multi-language support are a few others.
Of course if you're not feeling the whole "website for kids" thing, you can create a theme for higher grades too.
Carry Hill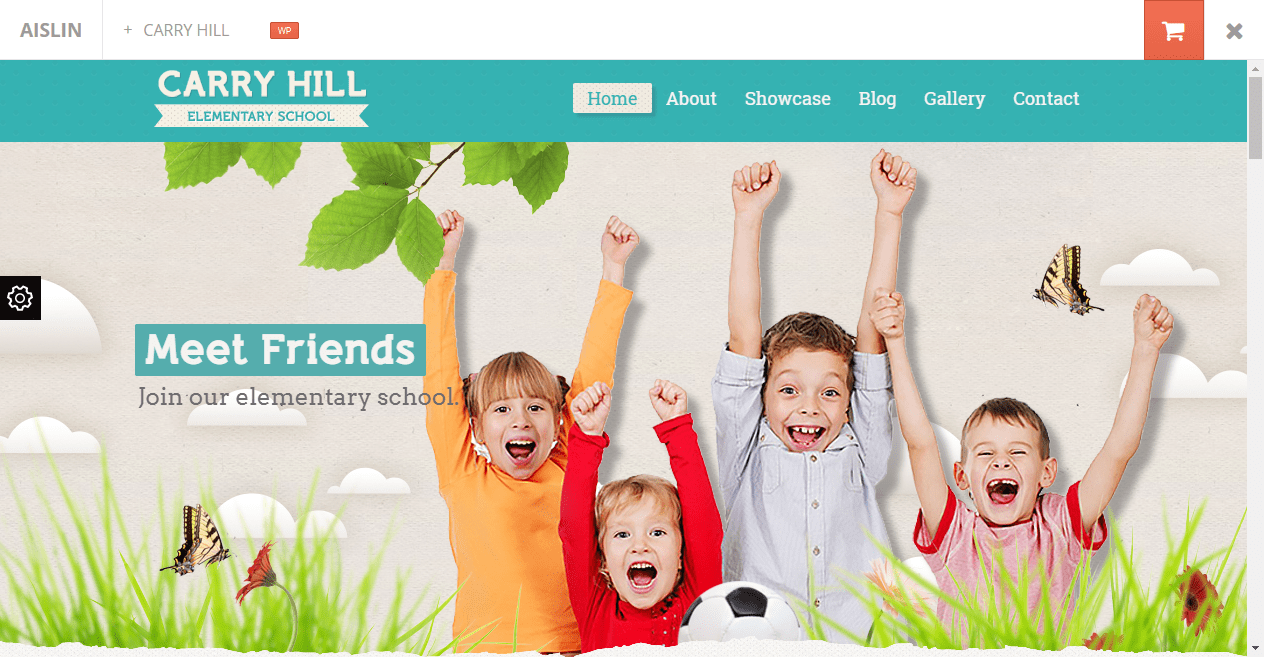 Another WordPress theme aimed at elementary academics. Carry Hill has an aesthetically pleasing design with slick features to help boost traffic and reader attention. What the purchaser ultimately designs is up to them, but they'll be equipped with a variety of assets to do so.
Carry Hill has several premium plugins, drag-and-drop design, responsive on mobile, and has several hundred unique icons. You can also count on great support and free updates. Good choice if you weren't satisfied with my previous pick.
Invent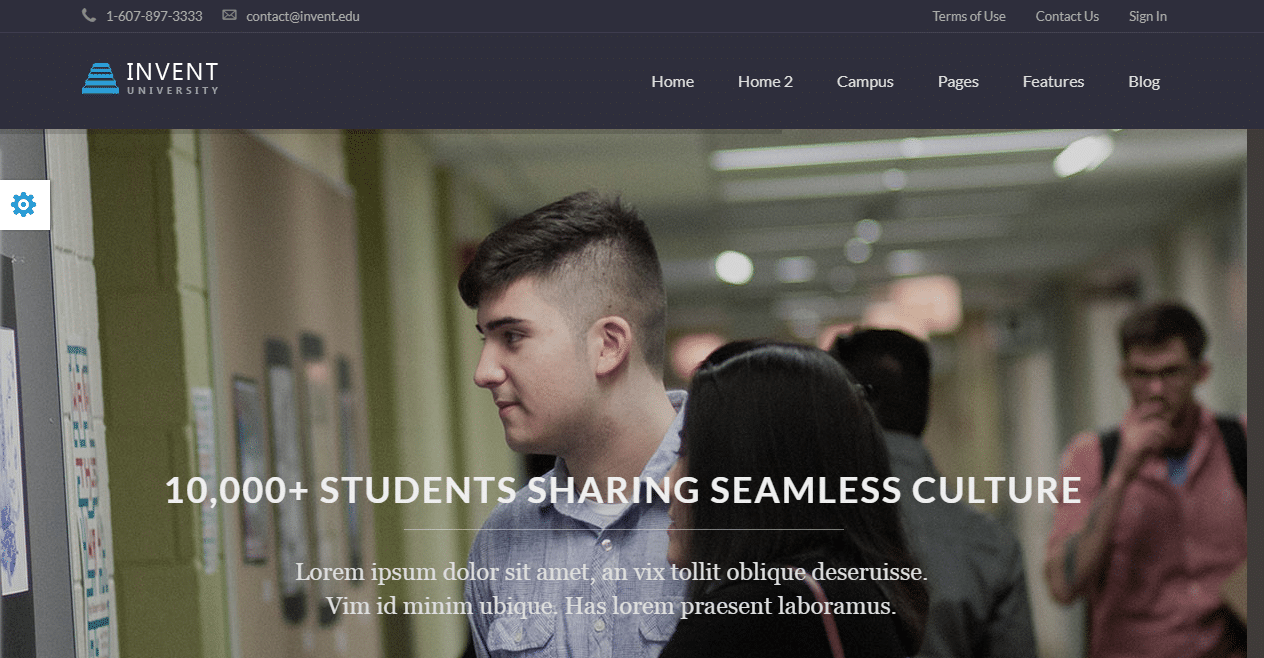 While it's likely the choices thus far can be altered to fit any academic criteria, Invent is the first one which is about college curriculum specifically. Alumni and staff can look forward to great design and responsive features with Invent, coupled with unique design tools to make a particular academic website stand out.
This is because it's packed with features. Professional ones, at that, which is appropriate considering the subject. To list a few, Invent is translation ready, has hundreds of retina icons, sports easy design, has numerous shortcodes, has stable modular code, and extremely fast page load time. If you're trying to develop a legitimate college website, Invent is the way to go.
School Time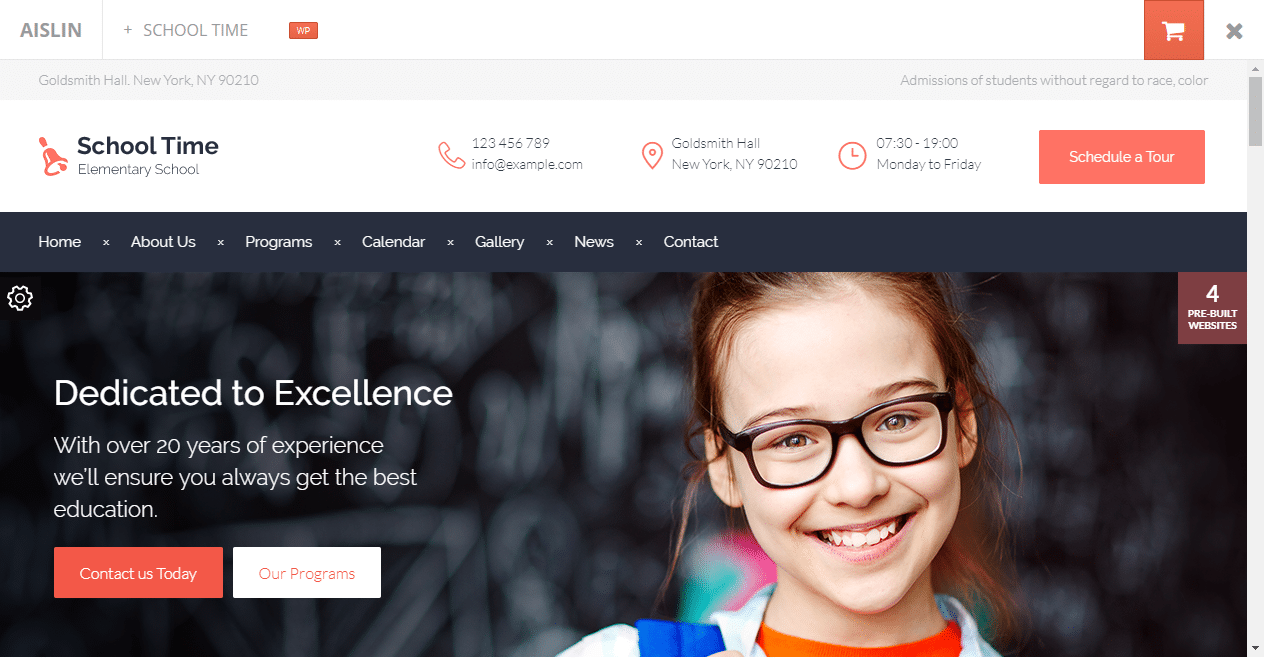 Two words that every kid doesn't want to hear. Now you can make it worse by adopting School Time as your own WordPress theme.
School Time does indeed incorporate youth education, but it's mainly for elementary learning. This is good for schools or designers that want to get their material up and running ASAP, as the theme comes with one-click install. You also get an abundance of other great features, like map integration, Layer Slider plugin, compatibility with all web browsers, and solid visual design. It's not looking to set a world record in features, but just works, and sometimes that's all you need.
The Keynote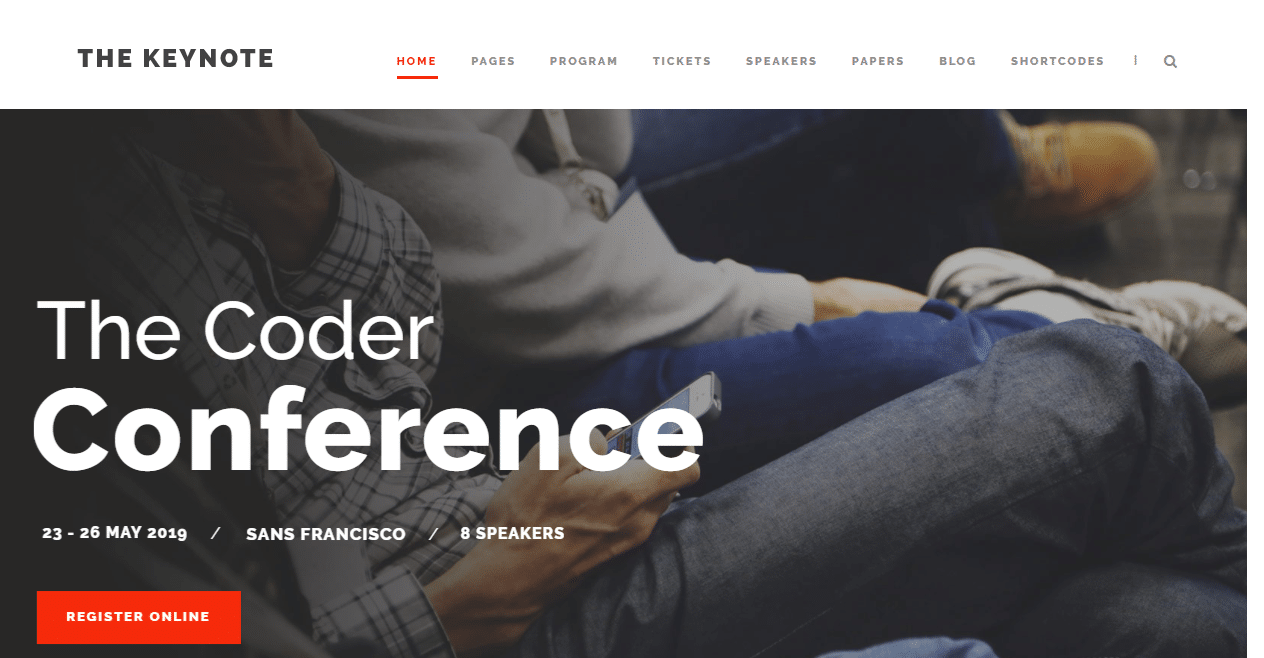 If there's one thing educators emphasize, it's taking good notes. So, why not a WordPress theme which is specifically for notes?
Well, not exactly. The Keynote is definitely a dedicated space for education enhancement. It's great for setting up conferences, meetings, and presentations between users, which is helpful for the alumni environment. Accenting this goal are several features which curate timeliness, such as included schedule systems, maps, and forums. You can also create profile pages for people speaking at events.
If you want to take it to another level, integration allows purchasers to set up reservations for hotel accomdations or similar. So, whether it's for a "TED" style talk or legitimate course discussion, The Keynote is a solid choice.
Masterstudy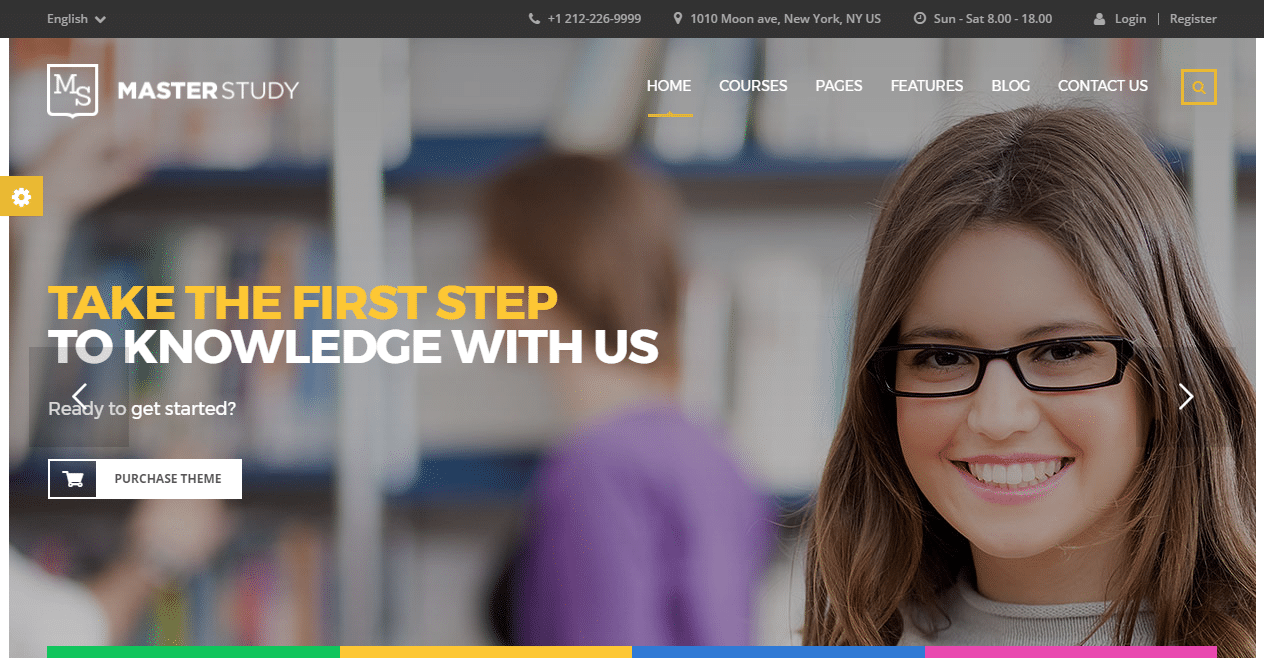 Don't just study, master your study. And, you can do this with the Masterstudy WordPress theme, a design forum for enhancing all elements of – you guessed it – study. Facilitate those unhealthy crunch hours with professional design.
Joking aside, Masterstudy is business education, sporting extracurricular services – but at a cost. Or, allows you to set a cost. Depending on the purchaser's design choices, users have access to a visually engaging website with numerous creation tools and the ability to offer a variety of tutorials, classes, and projects.
Visual animations make browsing a breeze and you can even set schedules or create educator profiles. Additionally, with the built in review system, visitors can get an idea of your brand strength and reliability.
Melody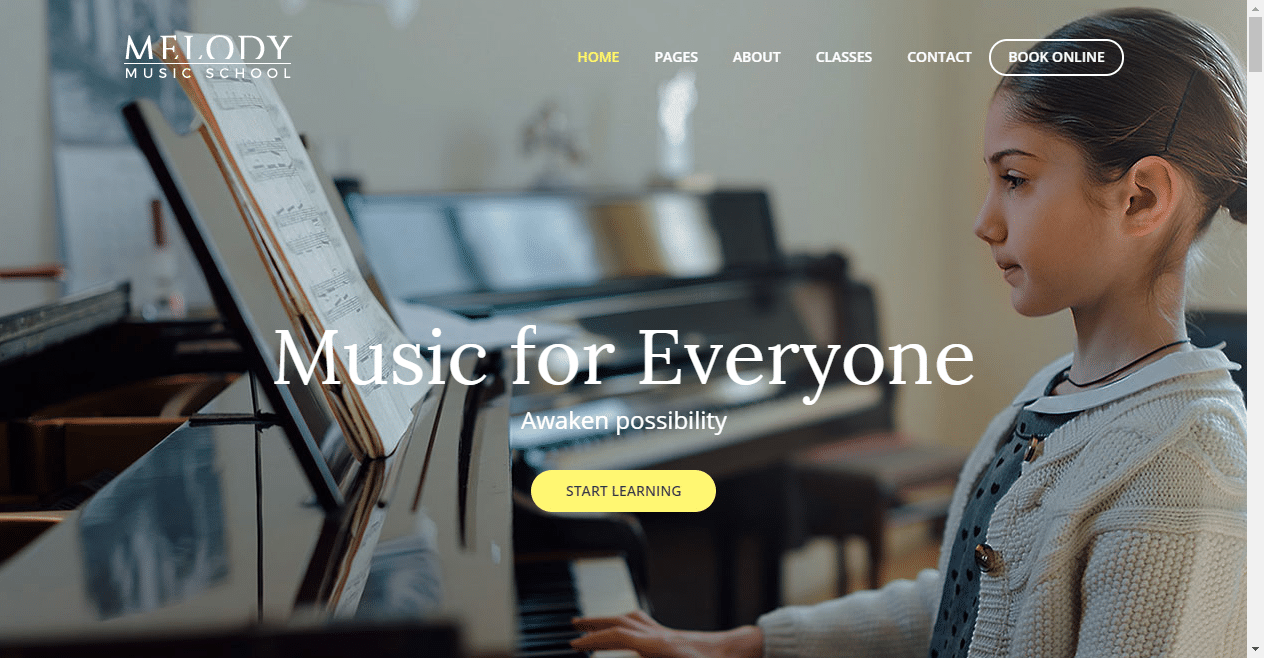 In my scouring to find the best possible education themes, I saw many similar trends. However, I did not see many related to music. So naturally, here is Melody, and education theme specifically for the bettering of musical prowess.
Melody entices viewers with an elegant, refined style and responsive design to get visitors where they want to be. You can set up courses, create profiles, and utilize the various plugins to help build the kind of website you're looking for. For brand strength, you also have SEO optimization and retina ready compatibility. Now you just need the band.
Education Center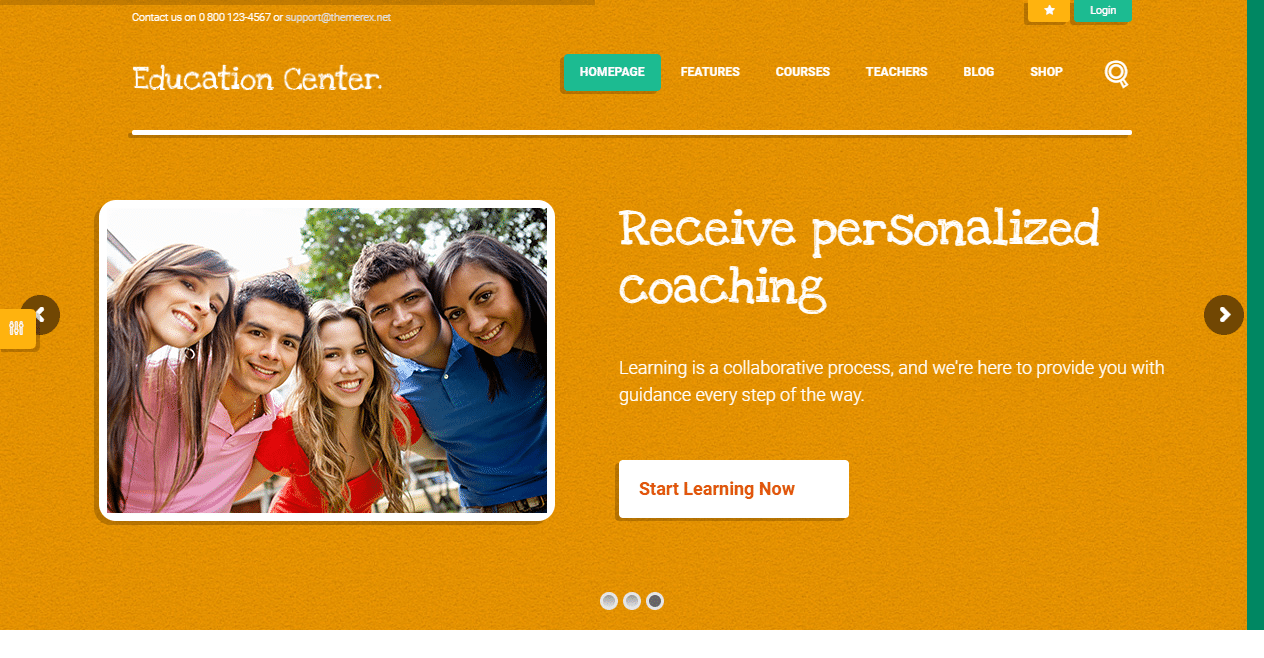 From the last of my "all time popular picks" comes Education Center. This WordPress theme is more about classes for professional trades, certifications, and degrees related to specific careers versus all-purpose education. However, you can certainly use it for the latter if you choose.
Education Center lets you choose from a variety of templates, designs, and features to build your creation of choice. One-click install gets things running quick and drag-and-drop design means you don't need expert coding knowledge for good looking websites. You can also set up educator profiles and set class schedules, should the need arise.
Swim School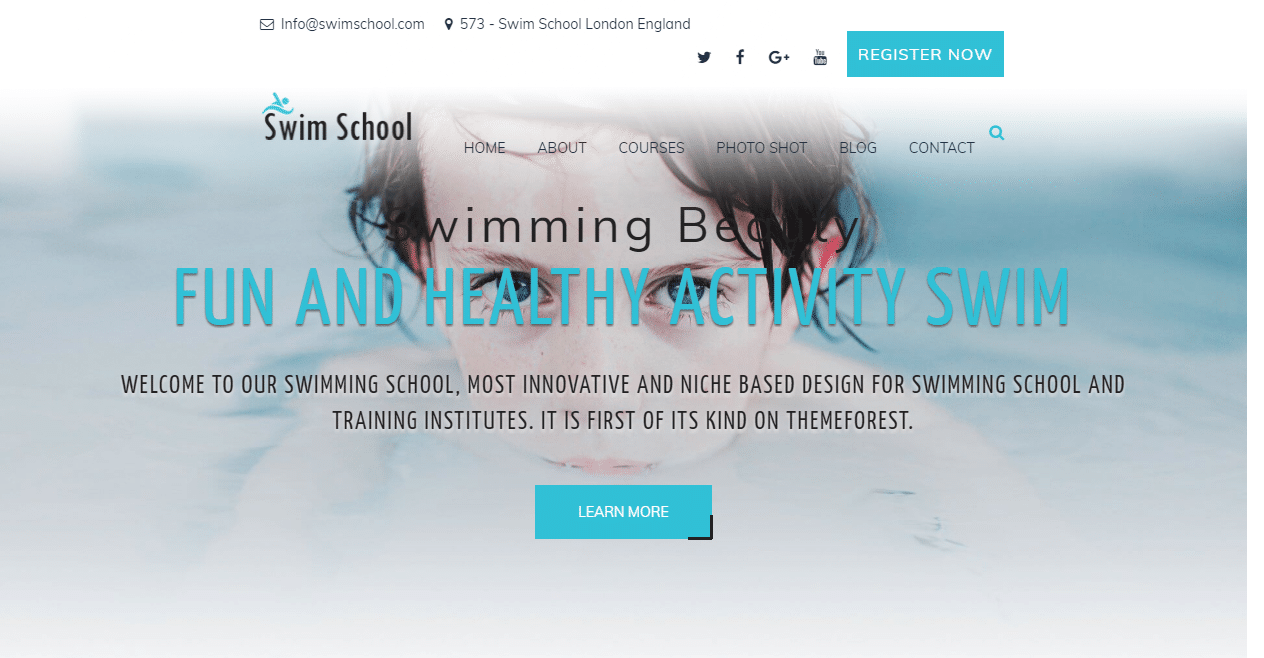 As I alter my choices into themes which are popular via recent release, I locate what is perhaps the only education theme of its kind: Swim School. It's a pretty important skill and, if you've been hungry for some kind of way to reach an online audience with your mad swim skills, I think I've found your WordPress theme.
Sporting engaging visual design, Swim School lets you quickly and easily edit settings to build pages of choice. You also have Visual Slider for page creation and extensive support documentation.
KIDZY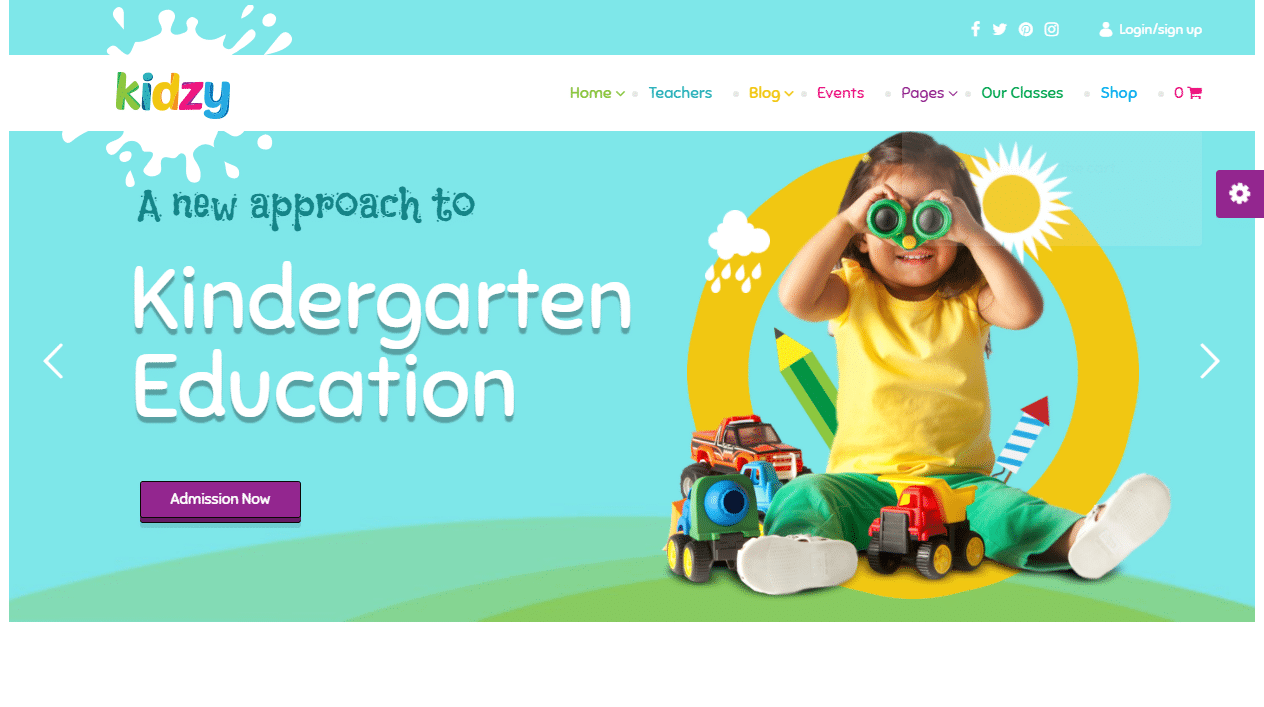 If you couldn't tell this was an education theme for kids, well. It is. KIDZY, as the name subtly suggests, is an education theme for kindergarten, elementary, and young person's learning. It's loaded with useful features both designers and educators will surely love.
Aside from its simple, but extremely colorful visuals, KIDZY is abundant with great assets. Profiles, Visual Composer, auto-translations, scheduling, WooCommerce, and blog post support are just a few. There's also a rich tutorial system if you're brand new to the WordPress design field.
Educare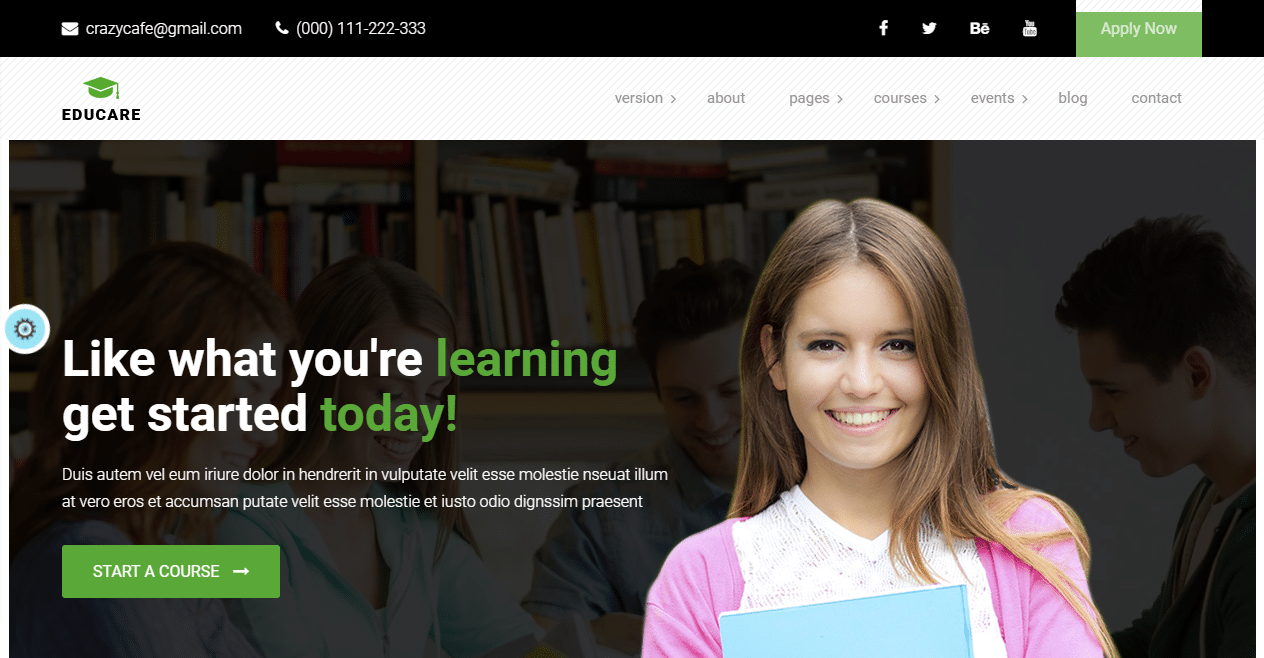 Educare is a minimalist-style theme which works for all categories of education. A nice, simple layout coupled with high mobile performance is accentuated by a variety of free premium plugins. Things like WooCommerce and Visual Composer come with the basic package and you can install changes, designs, and layouts with one-click. A standard, but sturdy choice.
Life Coach

Life Coach may not be education based in the sense it's over academics, but there's obviously plenty to learn about doing things in better. Whether that's for personal motivation, job stuff, determination, focus, etc, Life Coach is prepared to facilitate that.
This theme is mainly for professional life coaches (or those who provide some level of advice) and gives them tools to promote their name and what they educate on. With this, purchasers get things like animated countdowns, schedulers, event set ups, WooCommerce integration, and easy website creation assets.
Michigan Learning Suite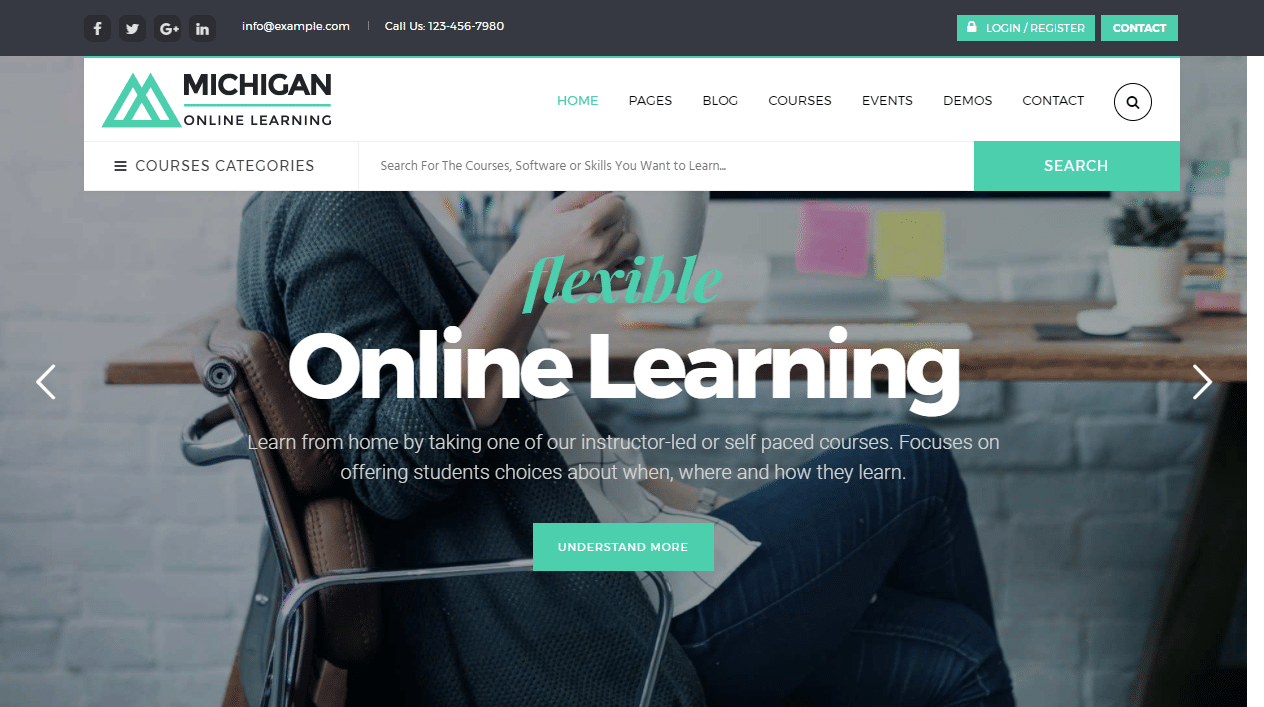 You don't get free tickets to Michigan if you purchase this theme, but you do get some powerful features for a learning based WordPress website. Michigan Learning Suite is another type of theme which supports creating online classes, schedules, and programs. You're encouraged to use it for all academic levels and you get in-depth course creation tools as well. Coupled with high website performance and mobile compatibility, you've got a great conduit for online learning.
Educa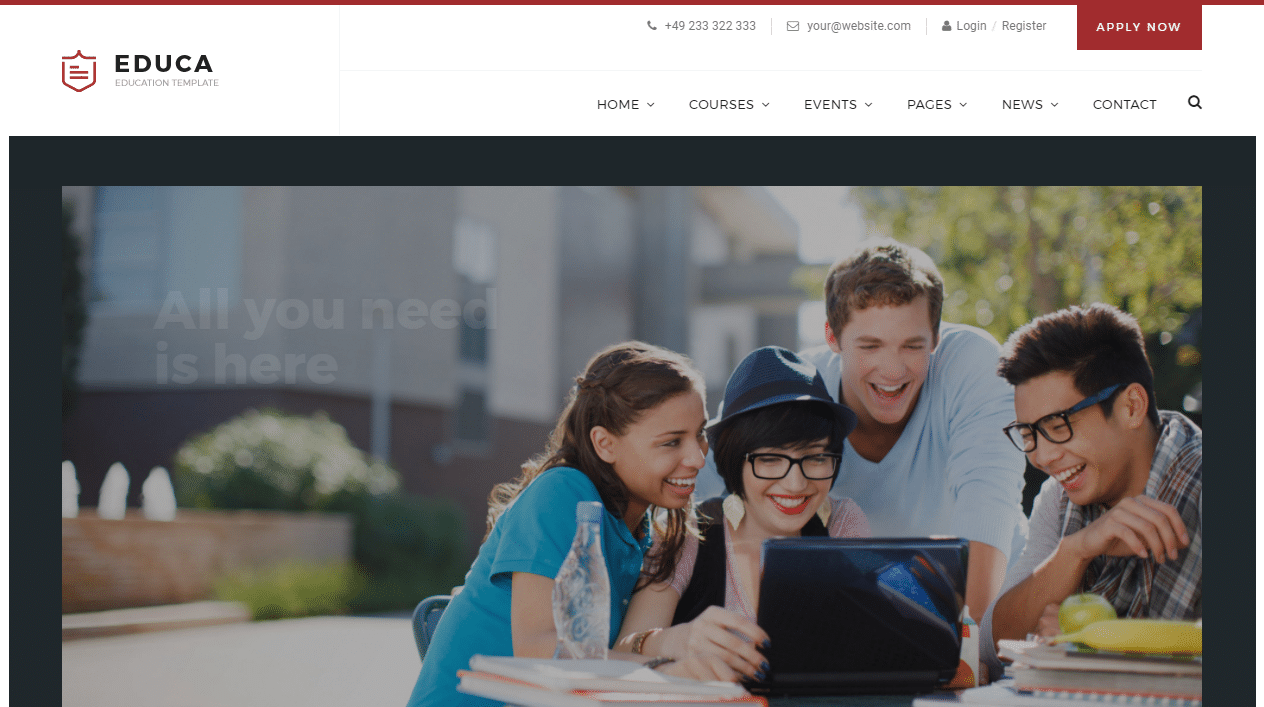 There's only so many ways you can get creative with the phrase education, so the aptly titled "Educa" demonstrates that perfectly. But despite it's less-than-creative name, it's a great theme for course creation and online learning.
The theme mainly deals with online classes and education business. As such, it's got a modern, responsive design and a few plugins to accent that (Visual Composer and WooCommerce). A reliable theme.
Speaker and Life Coach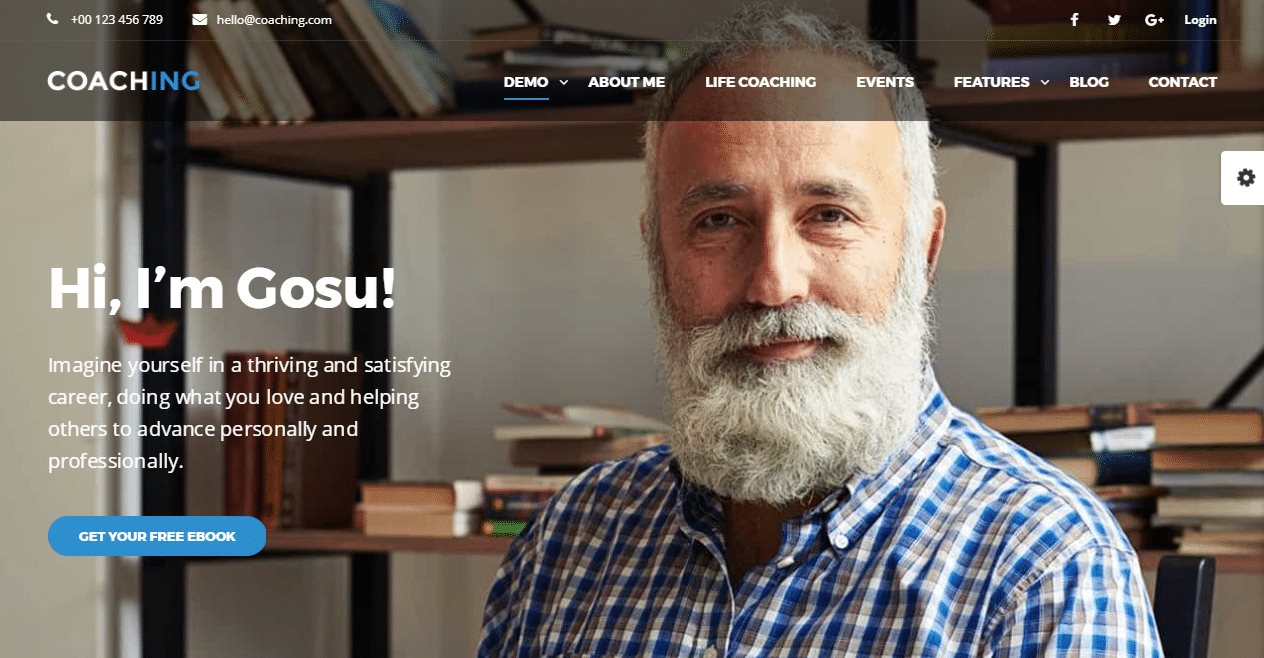 If you didn't like my first choice for a coaching style WordPress theme, then "Speaker and Life Coach" is a potential alternative. Like the title suggests, this is for educators, instructors, and coaches for better life skills, whatever that entails.
To help those potential future coaches, the theme has some useful features to get them started. Four responsive templates, WooCommerce integration, single-click install, and event setters are some of the main draws for the theme. It's extremely well rated and continues to see a lot of support.
EducationPress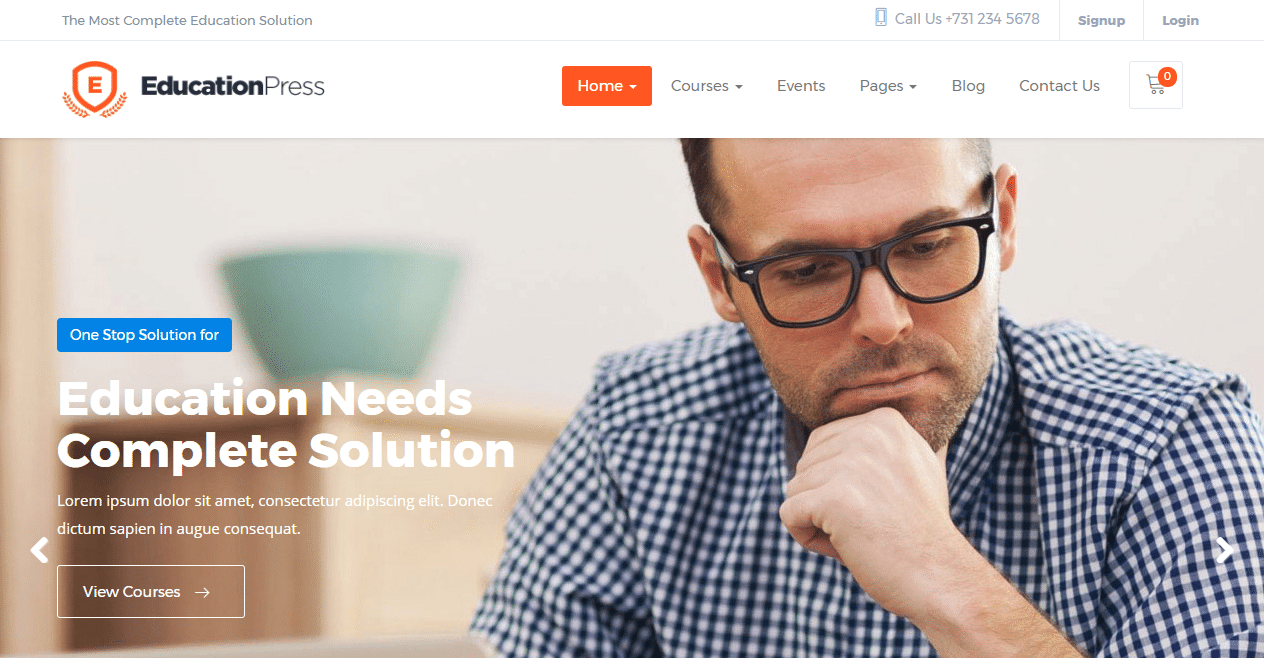 Why yes, it's another multi-purpose school based theme! But that's okay because EducationPress comes with powerful tools to make official, respectable WordPress websites.
Purchasers can utilize the easy creation methods for simple website building, and they're given resources to create their own course (free or paid). Each of said courses has a host of other benefits, such as automated (or manual) test assessments and course customization. Perhaps its biggest draw is the free CoursePress Pro plugin, which is at least $200 by itself as an extension.
Perfect for university and school-based websites that want more bang for their buck.
Lingua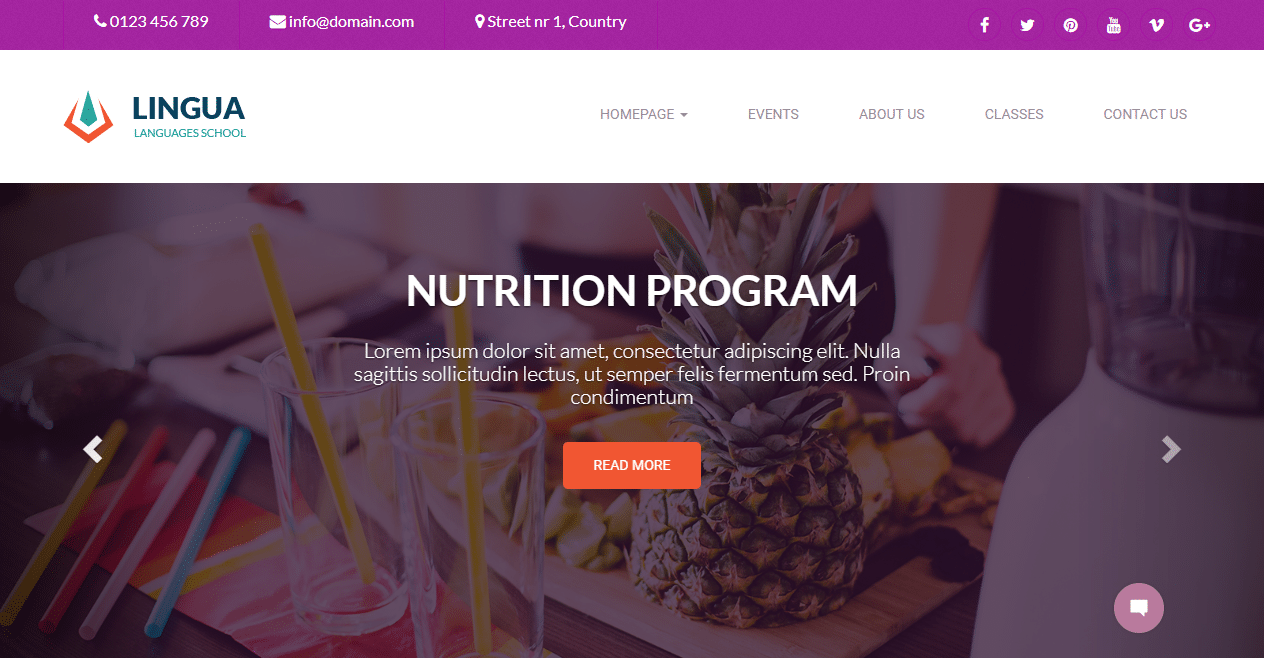 Multi-purpose themes tend to be in abundance, but that's okay, especially with education. This means with Lingua, you can change concepts on the fly and don't have to worry about being boxed into too specific an idea.
Mainly, Lingua is for school, teachers, and instructors. As such, features reflect that. Purchasers have WooCommerce, sliders, one-click installs, quick support, and vendor areas for selling items. There's also a variety of visual creation tools like presentation templates to help exemplify your talents as an instructor.
Campress

Campress is another versatile education theme for schools and universities. Like many of my choices, there are useful design tools which enhance both functionality and visitor experience. A one-click install imports your demos with ease, and you have a wide selection of course scheduler and creation tools. Revolution Slider is here to make the website stand out with great visual elements, and SEO optimization gives you better traffic generation. It's not changing the game, but it's reliable, and that's all you need.
Basil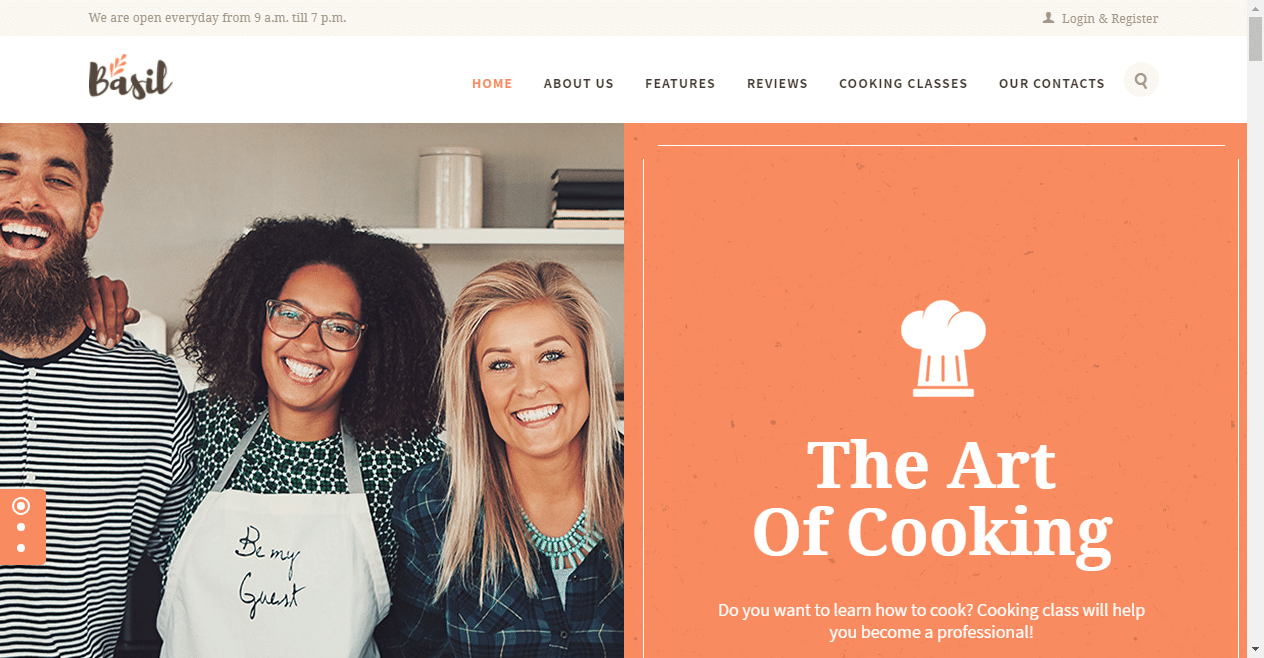 It's around this point I start looking for WordPress themes that aren't as established as others, but still have quality offerings or unique characteristics. And in the spirit of such, my next pick is Basil. This education theme is for cooking, and we could all learn something new about making a delicious meal.
Basil offers responsive design and great, simplified visuals to engage visitors, along with grid-format for easier listing of recipes, courses, and whatever else you think of.
Smart Head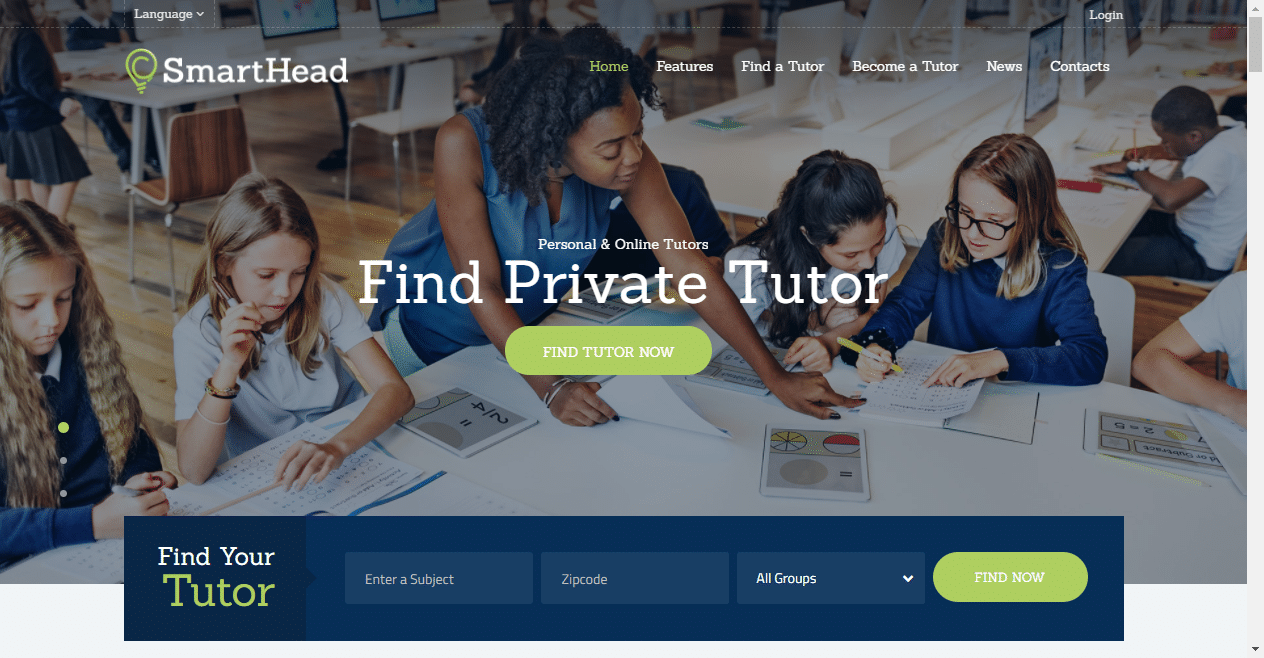 Tutoring is the path to having a smart head. So, Smart Head decidedly facilitates this choice of teaching and learning with a high-functioning, feature loaded theme. Though it might be new, it's ease of website construction and single click install are a breeze to get through, a and the great website performance doesn't hurt either.
Danlet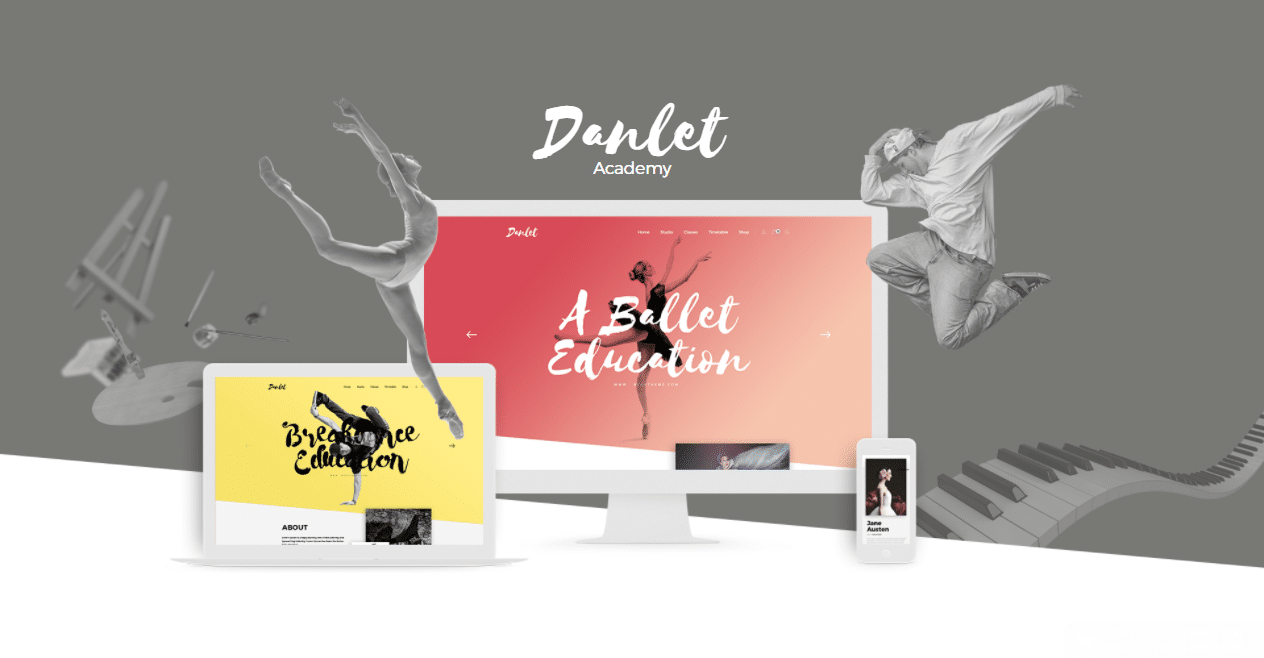 Danlet is a visually gorgeous WordPress theme for the teaching of dance, ballet, or other forms of physical art. And, despite its newness, the animation and browsing elements are incredibly powerful. It's mobile responsive and enjoyable to browse through, while purchasers get options for setting up class pages and sales areas to assist their dance class (or similar). While it's great many WordPress themes going for stock minimalism, Danlet reminds us of the refreshing ways WordPress websites can look great.
Ed School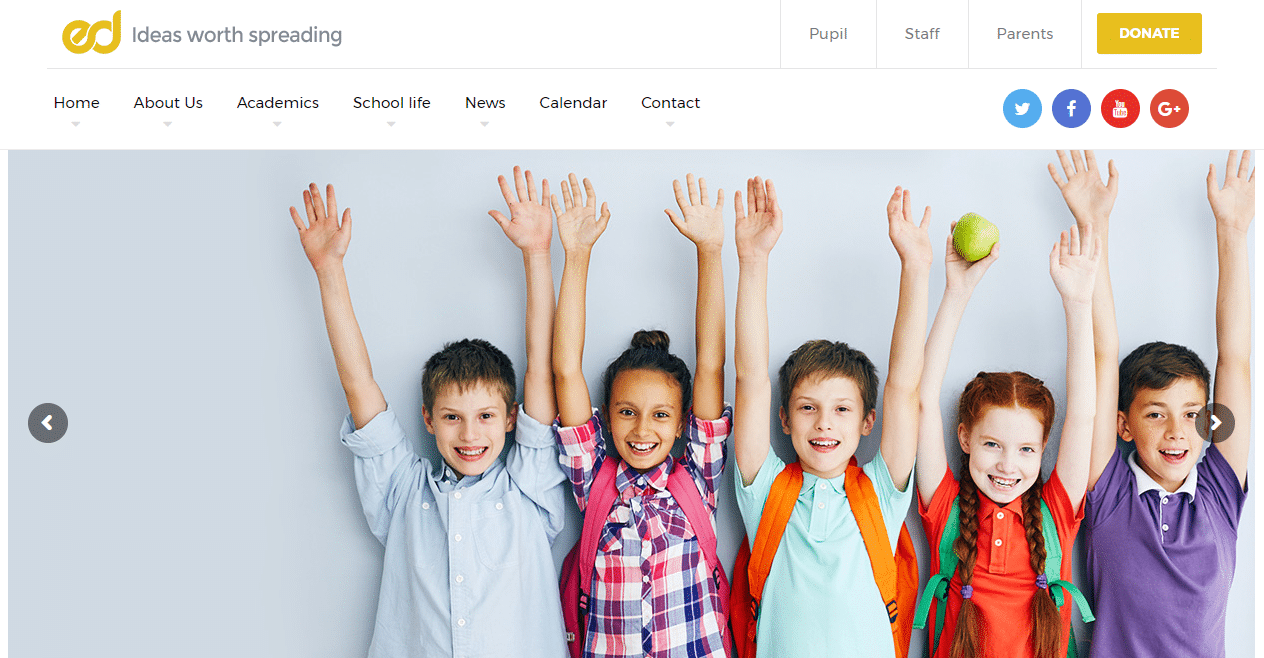 It's not a school for a student body consisting only of "Eds,"  it's actually another great education theme for younger learning. Though relatively new, it's already fast growing in popularity. Likely, this has to do with its extensive list of premium plugins and specific ways to customize the website, such as having pages for events, maps, messages, and more.
Let's Play (Hockey)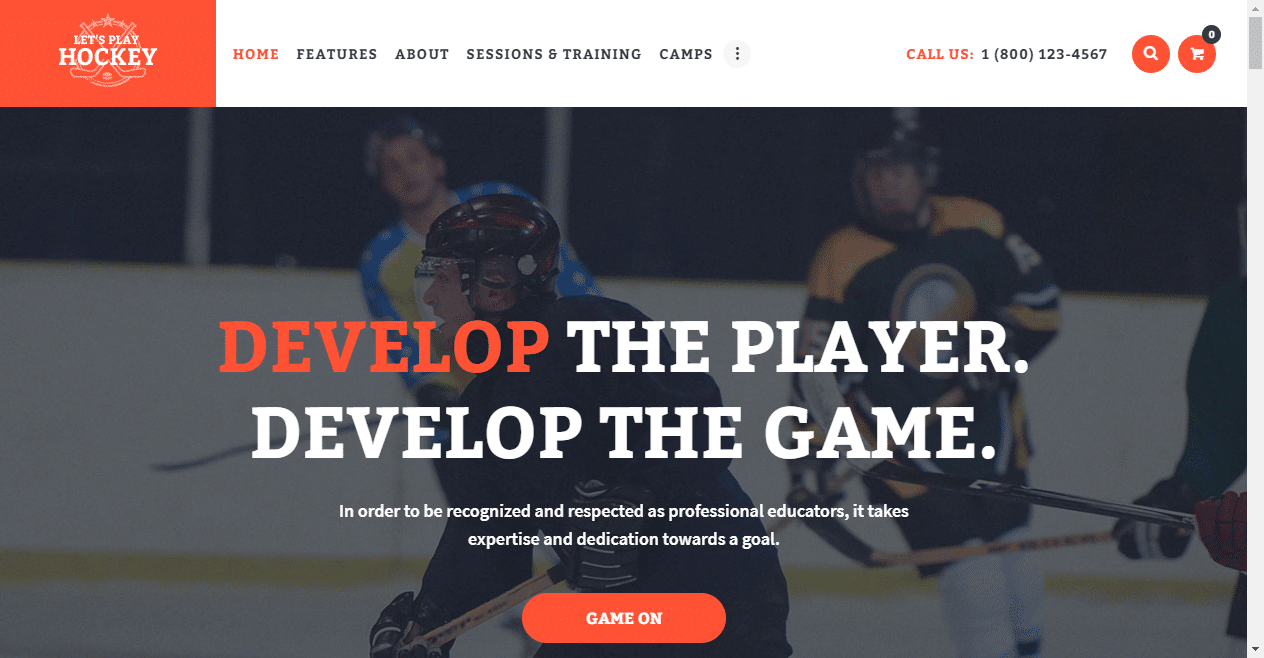 This is probably the first and only WordPress theme for tutoring on hockey. Granted, the Let's Play WordPress theme is multi-purpose for the teaching of all sports, but this one has chosen ice-fight as its standard. Primarily, this theme lets you set up shop for selling supplies to would-be players, as well as the creation of schedules for helping aspiring athletes. You also get Revolution Slider, Visual Composer, and mobile-responsive design to boot.
Primarily, this theme lets you set up shop for selling supplies to would-be players, as well as the creation of schedules for helping aspiring athletes. You also get Revolution Slider and Visual Composer, which makes setup relatively easy.
DriveOn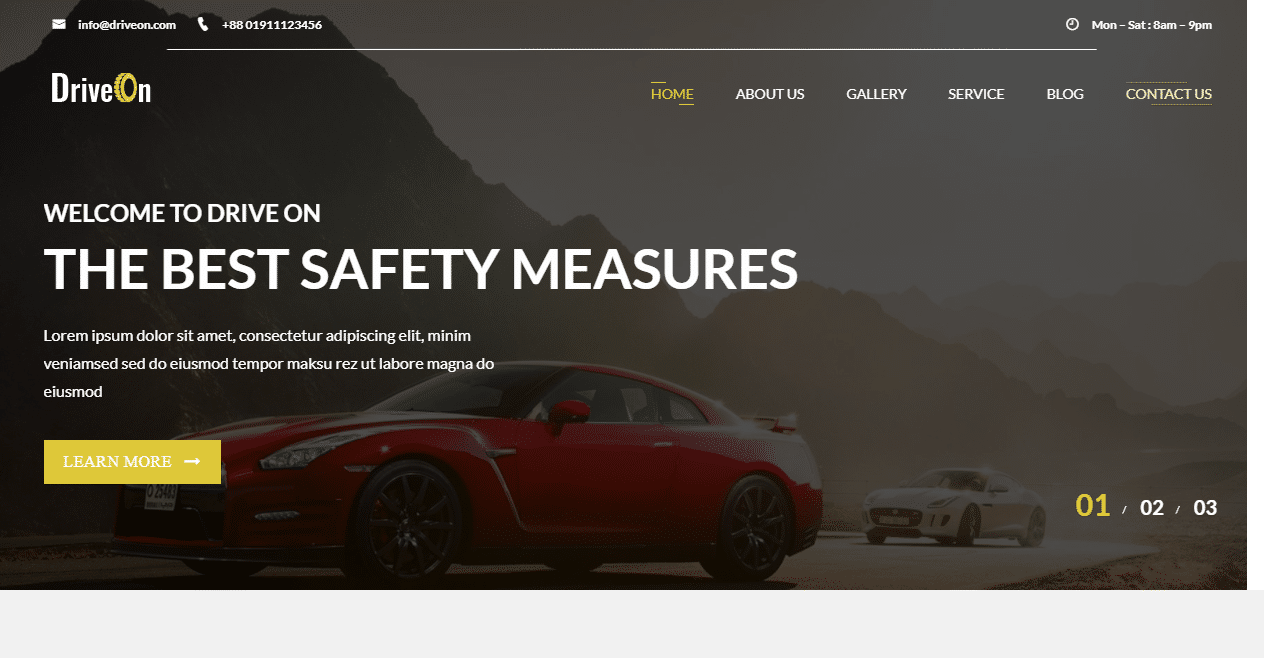 Better drives on the road? I'm in! DriveOn is unique in that it's an education theme specifically for better vehicle safety and competency.
So, if you're ready to tell everyone online how they're terrible behind the wheel, this theme lets you set up and create a website for teaching courses. It looks great visually and offers ways to create custom courses, set events, creates map locations, and works via Layers (drag-and-drop customization).
Language Center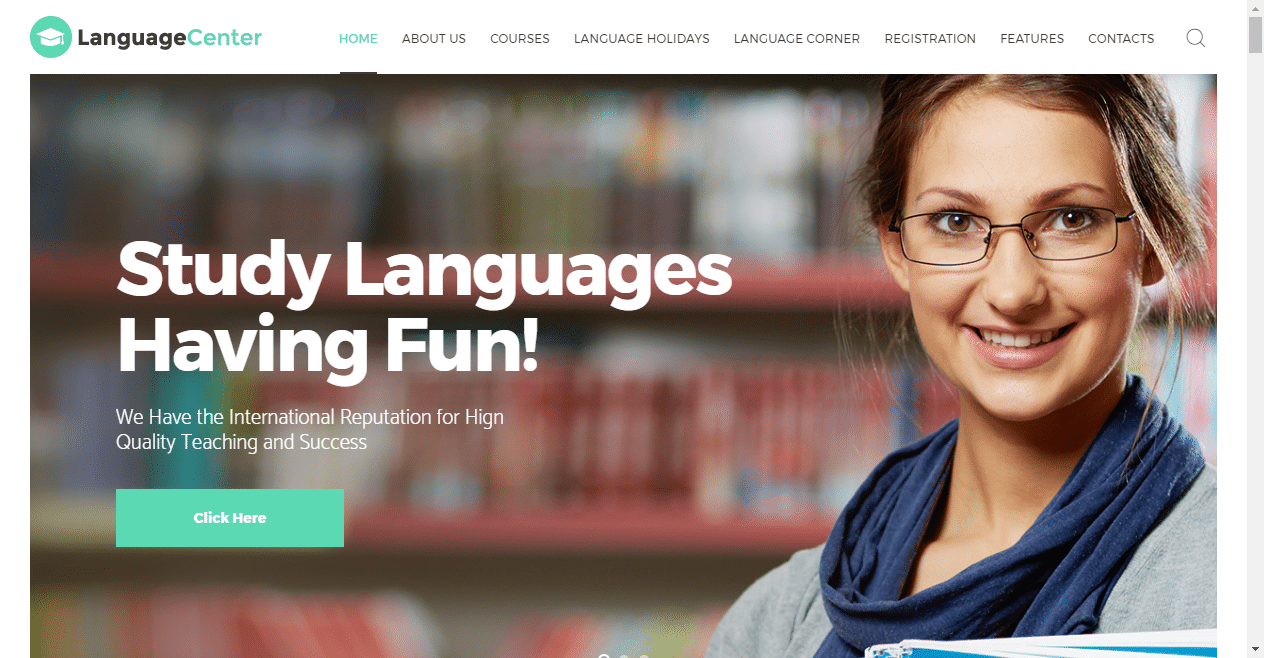 Another niche category, Language Center deals with teaching various languages for its content. Purchasers can look forward to easy website construction and SEO optimization. It's also got great mobile performance, seeing as how the design is simple and minimalistic. Good if you just want to focus on the subject, not the style.
Tennis Today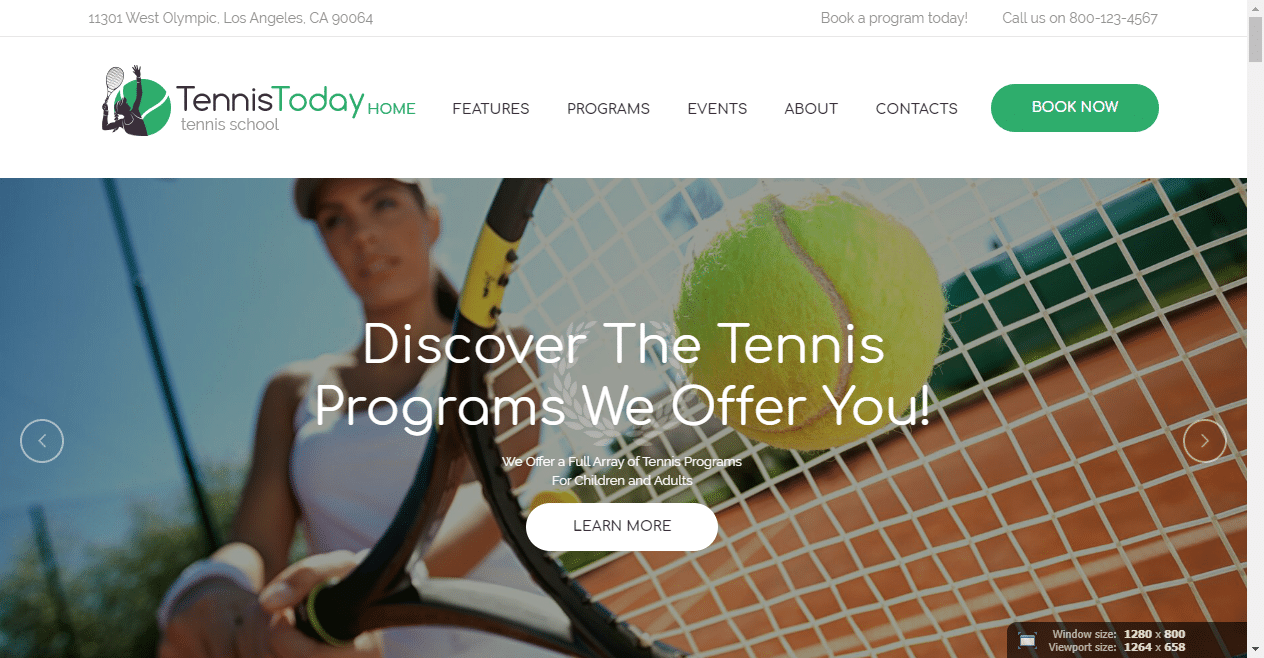 If my hockey pick wasn't doing it for you, Tennis Today might be better. While this WordPress theme focuses on tennis teaching, courses, clubs, and items, a skilled purchaser can turn it into any sports-based class system they want.
Visual Composer comes along for easy web zone creation, with various ways to set up lessons for all skill levels.
Education (WizeEDU)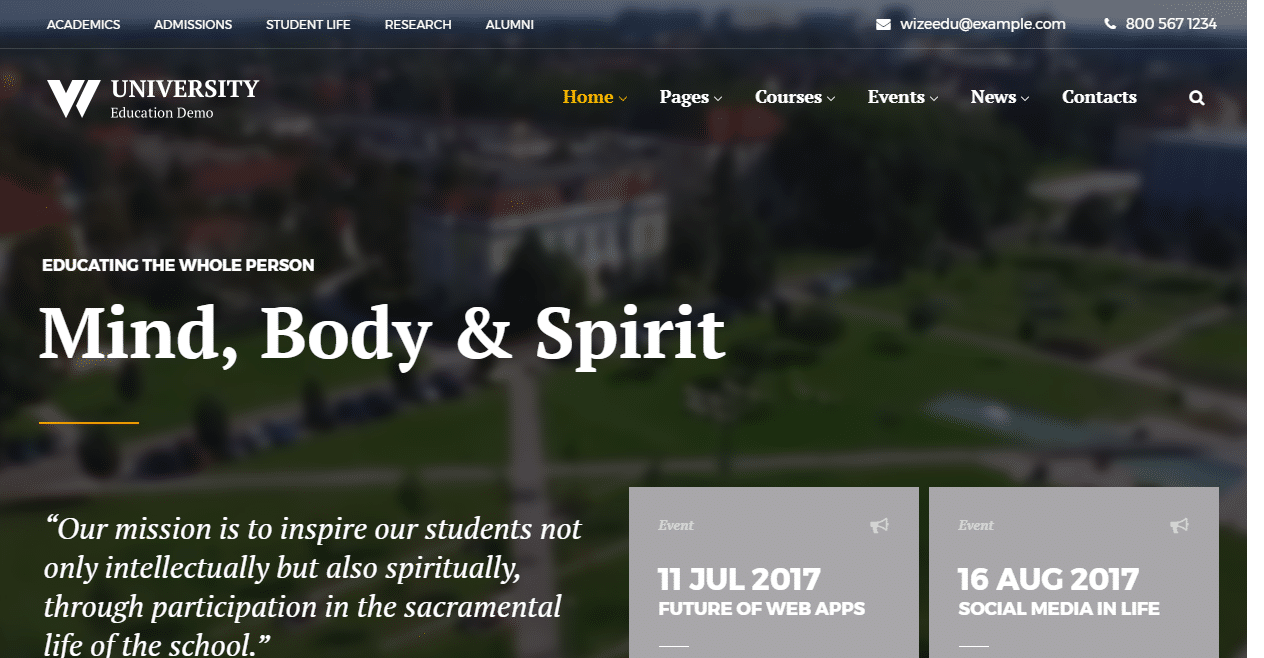 Sheesh, you'd think with an education theme, the creators could at least learn how to spell.
Ribbing aside, Education (by WizeEDU) is another education WordPress theme for – you guessed it – all your scholarly and teaching needs. This theme will let you create whatever kind of curriculum and subject you're after, with responsive and flexible options to fit said creativity. You can make custom headers, drag-and-drop design, set events, and anything else you need for online tutoring, curriculums, supplies, and more.
Academic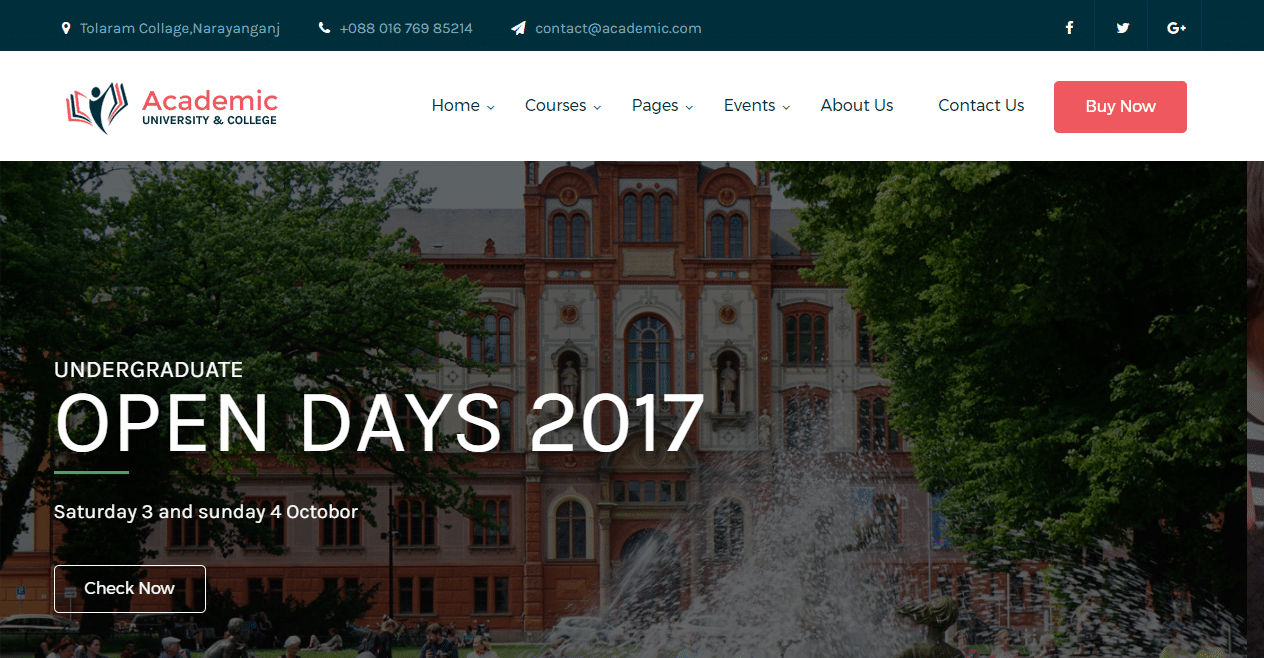 My last choice is a bit of a rising star among new WordPress themes (at least for education). Academic is for primarily higher learning, mainly websites which want to focus on university and college.
With this theme, you get lots of beautiful and easy ways to talk about education-related topics (like information for schools, schedules, supplies, and so on). WooCommerce is a free plug-in and install is one-click, to name a few features. Let's just hope they don't develop an "advanced homework" plug-in option.