To say social media has taken the internet by storm is a bit of an understatement. Everything from FaceBook to Instagram plays some role in our daily lives, be it personal or professional. Naturally, this integration of social media is also felt in technology, software, and website development. My point is, WordPress is no stranger to it, because that's why BuddyPress exists.
BuddyPress is what it sounds like, something for buddies. Well, that's still a simplification; BuddyPress is a large-scale plugin for WordPress which emphasizes social media connectivity. You know, SnapChat, Google Plus, YouTube, FaceBook, and the other hundreds of social media apps you've never heard of. It's not just for liking stolen jokes and funny cat pictures, however. BuddyPress plays a real role in the professional world, acting as a directory base for things like job listings, portfolios, and connecting with names and resources.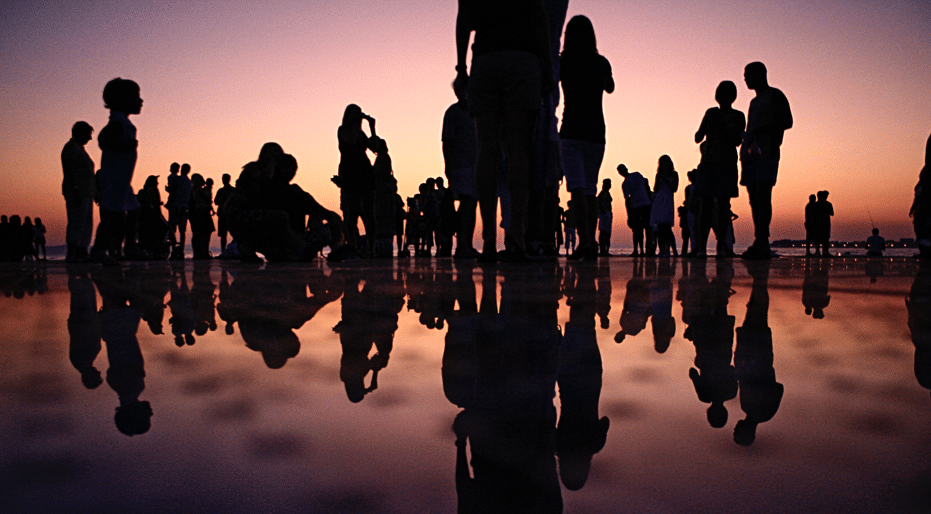 If you haven't guessed, BuddyPress is my topic for today. I'm going to show you the many themes associated with the plugin and show you the best of the best, all thirty of them.
How Many Friends Do You Need
Better to ask, what kind of friends? BuddyPress can work for social media websites for friend stuff, like a dysfunctional MySpace. But, it also works as a connection avenue for potential professional clients. The question is, which one applies more to you?
Best Features for BuddyPress
Finding the right theme for yourself will require a little introspection. Yes, there are only a handful of high-quality plugins, but each has its own unique set of features, tool sets, and visual styles. So, you might want to find out what you want from a theme first before diving in. It can save you lots of headaches (and money) down the virtual road.
Top BuddyPress WordPress Themes
How many people will you connect with? Only one way to find out!
KLEO

KLEO sits at the top as a powerhouse BuddyPress plugin, loaded with features and utilities for creating a community website. This plugin is ideal for industry standard uses, like directory websites, online office communities, and even portfolios. Purchasers can also extend use with it by establishing a web store, blog, and newsletters.
KLEO is also loaded with templates and demos to get you started, all of which can be installed via one-click. You have a host of options available, with updates introducing even more. Backed by great support, it's the best plugin for tested reliability.
SweetDate

Call me crazy, but I think this theme is related to dating. Just a hunch?
Yes, Sweet Date is as sounds, a BuddyPress plugin for all the joys of online dating and communication. Maybe you see commercials for eHarmony and think "wow, I could build a website better than that!" Sweet Date will let you.
This theme has all the tools for easy customization and features that support a dating website. Three initial demos get you started with their own unique look, all WooCommerce compatible. Each can respond well and can be modified with a drag-and-drop tool, changing several grid layouts and other options. As for subscription options, purchasers can set their own with an in-depth subscription management system and integrate FaceBook for easy access.
WOffice

WOffice hopes to give you professional functionality with industry tools/design.
The BuddyPress theme is also multi-purpose, meaning you can design it for a variety of purposes. Need to network for businesses, education, charity drives, or anything else? No problem!
It also comes with Visual Composer and a project manager, to name a few of its core features.
Mingle

If you didn't like Sweet Date, perhaps Mingle is more your style.
Like my other choice, Mingle is a BuddyPress plugin for socializing and dating, complete with helpful tools and features to compliment that.
Like my other choices, you can customize nearly all aspects of the website, from layouts to side-bars. You can allow users to create profiles, integrate social media, and read blog posts. Thus, it's not bad if you like style and substance.
Salutation

Salutation brings all the friendliness and sleek functionality of a community blog to your table, with cool animations and organized visual style. This BuddyPress plugin is ready to foster online homes for friends and strangers, in whatever subject they connect over.
A few nice features here is the drag-and-drop management and in-depth video tutorials provided for purchasers.
OneCommunity

Once again the concept is in the name: OneCommunity emphasizes cultivating connections with groups of people, whether that's personal or professional. This can be used for strengthening brands and recognition or bringing people together over a variety of subjects.
The actual design is slick and high performance, with modular visuals which can be customized however you want. Visitors will be treated to the great mobile performance and convenient design, making navigation a breeze.
Visual Composer and Revolution Slider are also included, and purchasers can even generate customized classes for a variety of subjects.
Thrive

Connections with people must Thrive before they become long lasting. This BuddyPress theme takes that logic into account with the functional plugin, one that's aimed at online communities. So like others in this list, it can work for either casual or professional needs.
Because of this focus, everything about the theme is made for hosting responsive profiles, posts, and communication content. Everything has a modern look and purchasers receive useful creation assets to better develop their web page (see Visual Composer and a host of other excellent tools).
Buddy

Not BuddyPress, just Buddy, but it is a BuddyPress plugin for WordPress. Stay with me!
Like a good friend this plugin is here for you, a high-performance tool for establishing communities (shocker). This one is perfect for the casual purchaser who might just want a functioning socialization website, as Buddy focuses less on flair and more on function. Easy to customize, everyone can create posts, profiles, content, and connect with each other for whatever topic. Good for more interpersonal use than something for a business (but you could do that too).
Socialize

If one day you decided that you could do FaceBook better than FaceBook, or maybe you just wanted your own social network, then Socialize is for you.
This plugin establishes a fully functional theme complete with everything to make up a social-media based website. Posts, content, and visitors are all found here, backed up by modular design. Purchasers are also granted an events calendar, Visual Composer, and one-click installs for their website. It's even got search engine optimization for better discovery. So, it's another well-rounded package for building online communities.
PowerMag

Ready to deliver hot content through a digital magazine? Look no further, PowerMag is right for you.
Like the name suggests, this BuddyPress plugin is all about e-magazine content, whatever that might be. You'll get a variety of tools and creative assets to whip your website into shape, all while building a loyal community of readers. Some essential features are also on board to make this easier, such as Visual Composer and Premium Galleries. The plugin also has multi-language translation, helpful for reaching different users.
If you think you can take the online world by storm with digital content, PowerMag can make it happen.
Klein

Here's another solid community-focused BuddyPress plugin if you're still shopping around. Klein is a highly functional social networking theme which combines sleek animations with modern visuals for an engaging look. Performance is great on all devices and visitors can set profiles, create posts, and otherwise talk with each other like a professional network.
New updates now also allow for a background image to give your website a "homely" touch. You can also take advantage of its premium features, like Visual Composer, for different ways to enhance your web pages. Of course, there are dozens of other great features too, and with continuous support, likely to be yet more.
BuddyApp

BuddyApp is all about integrating communities on the mobile platform, and it looks darn good doing it. This high-performance theme boasts perfect layouts for any device, with ways to connect and talk with friends. Purchasers can customize their website in any way they see fit and are granted three starting demos for a good foundation.
Some other great tools come along to better enhance both the user experience and purchaser creation process. Live updates means your changes are made in real time, while, much like a social network, messages are compatible with alerts. There's even an option for search and an FAQ, if you need it. It's a great modern plugin best for smartphones and tablets.
Razor

This clean, super-responsive plugin works great as an add-on to your social websites, offering new ways to connect with others.
With this plugin, you can customize layouts with drag-and-drop simplicity, integrating content as you need. Such content can be things like galleries, messages, blogs, portfolios, and anything else you might come up with.
Cinematix

Cinematix works great as another social networking plugin, but the name tips off its specialty: animations. Indeed, while you'll love familiar features and tools like profiles, easy website customization, and communication, all assets appear via creative animations and slides. This is great if you want a social networking website, but also want to give it some more character in the exploration department.
Visual Composer is also part of the package, but it doesn't stop there. Modular customization means you can create clean layouts in grid format precisely as you want them, accenting your page with a modern touch.
WildCommunity

Tired of the squeaky professionalism of the themes thus far? Change everything with WildCommunity, where dogs post as cats, up is down, and the rules aren't there!
Actually, this is another solid plugin for WordPress themes which sports social media connectivity with high performance and easy customization options. You get everything you need here, including helpful tidbits like SEO optimization and translation support.
SocialChef

SocialChef might sound like it's only for creators of fine cuisine, but it's actually an awesome plugin for all things community driven. That being said, this high-performance plugin has some helpful features for purveyors of food, such as e-shop integration and a way to list recipes. On top of that, the spicy seasoning of social media integration and connecting with others is thrown in, making for a fine fiesta of friends.
It's also got SEO optimization, thousands of premium font icons, advanced search/filter, and way more.
CommunityJunction

CommunityJunction, what's your function? Quite a lot indeed. This plugin sports modular design (that's a modern grid-style look) which is easily customizable, as are its pages. You also get everything you might expect from a social media, like private message integration and places for community posts. Among its other features is a couple of starting templates, profile design elements, and a member layout page.
Flix

Flix is an all-encompassing professional plugin with business groups in mind. With it, you can create stunning pages for harmonizing worker discussion, content, and posts to help increase business efficiency.
Even if you don't have any coding skills, Flix is ready for you. Easy page construction combined with handy shortcodes means you can craft your ideal web page without issue. Purchasers also receive an abundance of features to better help them with the content design.
Along with a great support team, it also has some useful plugins like MailChimp. Go a step further and create your own brand with the White Label addon, giving everyone a sense they're part of something bigger. A terrific industry standard.
Gone

Hopefully not "gone" from your website and more like "gone" to your website, eh?
Despite the name, Gone isn't about giving your readers the lasting impression they should leave for good. Rather it's utilizing an all-in-one plugin for your website, setting it to new heights with features and performance. Gone comes with Visual Composer and Revolution slider, so you'll have no trouble creating some amazing looking web pages. You can also integrate Mega Menu with various content posts, complete with a member listing and everything you need to build an internet community.
Eonet

Eonet grabs hold of the online community approach and boosts its performance in all areas. This plugin is all about supporting online groups of any size, no matter how large they get. And, as the size increases, performance won't falter, or at least that's what Eonet aims to be: responsive.
Aside from its modern approach to style, performance, and design, Eonet also grants purchasers several starting demos. You also get more community positive tools like map locations, live chat, directories, page creation tools, and much more.
Xphoria

Xphoria – difficult to pronounce as is – at least makes it easy for visitors to sign up and create profiles with your website. This is a great plugin for building communities and gaining internet traffic by adding a personal touch to your web zone. It's not a full-on website creator, but with things like translation support, it's simple enough to give your media an extra bit of flair.
Monarch

If the name wasn't an indication, Monarch is an industry standard plugin with powerful performance and great features for the modern website. This plugin sports a high-class look with attention-grabbing animations mixed with various demos for immediate recognition, all topped with top speeds on any device.
From there, its a feast of features and add-ons to give you a complete package. Tools like Visual Composer, Revolution Slider, and WooCommerce come standard with the kit, along with a variety of ways to modify pages. Connecting with people is easy using this BuddyPress plugin too, as they can host profiles and send messages much like any other top-tier social network. You're sure to get the royal treatment with this theme.
Besocial

The only way you can meet people is if you socialize. Fortunately, you don't have to go to the horrors of the outside to do it.
Besocial gives you all the power of a social network and making friends via the net. But it doesn't stop there; this plugin can add itself easily to any BuddyPress built website. The creators have also added WooCommerce integration, in case you've got things you want to sell. Lastly, page content can be modified with clean grid-format styles, making it easy to navigate on mobile devices.
Flocks

They don't call them a "flock" of birds for nothing. Flocks takes that literally, giving you a BuddyPress plugin that – surprise – emphasizes online community building.
It's quite flexible, however, and will let you design pages any way you wish. It's also extremely modern with a great visual aesthetic, complemented by high performance on mobile devices. With four initial templates, it's ideal for personal or professional reasons.
NRGNetwork

Is Anybuddy there? Now that my terrible wordplay is done, let's focus on the theme! Anybuddy is a BuddyPress plugin fit for most website types but focuses mainly on community-driven news. So, if you've got a mind for politics, world events, or local happenings, this is a theme worth checking out. Your neighbors might even stop by for a read!
As for features, Anybuddy lets you set groups, posts, and message boards with new features on the way, such as WooCommerce. One to keep an eye on.
Kudos

Kudos is a veteran BuddyPress plugin that sports an extremely clean format, making navigation on any device a breeze. You'll start off with three demos, all backed by rigorous support, and can take advantage of WooCommerce integration if you plan to sell content online.
It's a good choice if you need a plugin for business and education networking.
Lynk

While you might be clicking your tongue over the spelling error, check out this great theme and its features instead!
This one boasts a lot of flexibility and can create just about any kind of website because of its feature rich with a variety of plugins. Those who inspect it will immediately see things like compatibility with HTML5 and CSS3. Or, they might see the Visual Composer and Ultimate Addons plugins. Then, they might find themselves impressed with the performance and aesthetic of the BuddyPress theme.
Fast, optimized, and demo-ready, it's worth giving a look.
The ONE

I assume this theme wants to be the only one for you and your website. Well, you'll have to judge The ONE for its features, but know that it's a quality plugin all around with high mobile performance and useful plugins. Continues to update and has a slick layout.
Live Support

If you have an agency or business that deals with some type of online support format, the aptly titled "Live Support" might be the plugin for you. As you can imagine, this is good for building a community of internet dwellers, but specifically over support topics. What kind? Well, that's largely up to you or your organization, but tech support is an idea.
This one speeds you along with four homepage templates, translation support, and a live chat function. Useful for helping visitors and potential customers.