Picture this:
You're searching for a blog post that helps you solve a problem which has been nagging you for hours. You think you've finally found it. Halfway through, the author references a case study that sounds like exactly what you need. Hallelujah!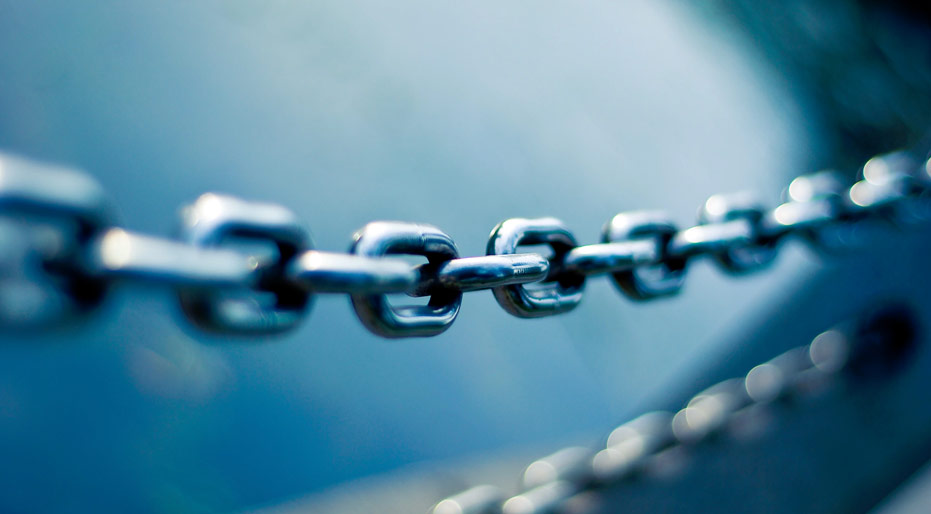 You click, expecting to finally find the answer and…
ERROR. 404 Page. Broken link.
It makes you want to chuck the laptop out the window, doesn't it? And guess what – it's the same for the people who visit your WordPress blog and find broken links.
No matter how fastidious you are when crafting your content, the Internet is an impermanent place. So it's easy for old content to wrack up broken links. But with a broken link checker for WordPress, you can instantly catch broken links to prevent them from destroying your site's user experience.
In this post, I'll give you a tutorial for finding and fixing all of the broken links on your WordPress site.
What's The Problem With Broken Links on WordPress?
There are two ways you can get hit with broken links:
A site that you linked to goes out of business or moves its content around. It happens more often than you think.
You move around your content or images and forget to update a link or add a 301 redirect. As careful as you might be, it's still easy for this issue to crop up.
So why are these broken links a problem? Well, if you've ever read Google's Webmaster Guidelines, you know that one of the things they single out is to make sure your links "go to live web pages":

That's because broken links:
Frustrate your readers
Lower your conversions (if internal)
Can lead to missing images
Make it harder for search engines to crawl your site (if internal)
Broken Link Checker for WordPress: Sniff Out Bad Links
So how can you catch broken links before they lead to all the nasty things I talked about above? Well, you'll need to go through and manually click every single…nah, I'm kidding. Doing it manually sounds like the worst way ever to spend a Saturday afternoon, doesn't it?
Instead of giving your index finger a workout, you can automate the whole process with a plugin named Broken Link Checker. Below, I'll give you a quick tutorial on how to use Broken Link Checker.
Step 1: Install and Activate Broken Link Checker
Broken Link Checker is a free plugin listed at wordpress.org, so you can install it directly from your WordPress dashboard.

Step 2: Configure Broken Link Checker
Once you've activated Broken Link Checker, head to Settings → Link Checker to configure it:

The plugin is set up so that you can pretty much leave everything as the default. But you might want to change the Check each link to a longer interval to lessen the plugin's load. For example, you could only run it once per week by entering 168 hours.
In the Look For Links In tab, you can choose which content you want Broken Link Checker to monitor for broken links. For example, if you use custom fields to store links, you should enable that option:

And then in the Which Links to Check tab, you can add a few new types of links to check. If you embed Vimeo or DailyMotion videos, you should check those options. You can also exclude certain URLs from being checked:

You should be able to leave the other tabs alone.
Step 3: View Your Broken Link Report
To view an actual report of your broken links, head to Tools → Broken Links. I set up a test post with both broken internal and external links. Broken Link Checker successfully caught both of them:

To fix a broken link, you just need to hover over it and click the Edit URL button:

Then, you can edit the link without leaving the interface or reloading the page:

Easy enough, right?
Don't Let Broken Link Checker Break Your Dashboard
Broken Link Checker is a nifty tool. But it's not all moonlight and roses. Broken Link Checker is a common culprit of the dreaded slow WordPress dashboard.
So, if you notice a slowdown when browsing around wp-admin, you may need to disable Broken Link Checker in order to get back to normal. If it's causing the slowdown, you can either just enable/disable it as needed, or you can use a different broken link checker for WordPress.
Here are a few additional tools for flagging broken links:
Screaming Frog – Screaming Frog is a popular SEO tool that, in part, lets you scrape your (or any other) site to find any broken links.
Xenu's Link Sleuth – a no-frills Windows-based broken link checker.
W3C Link Checker – an online tool to scrape for broken links. If you're using it to scrape multiple pages, make sure to set a suitable recursion depth to avoid going too deep into your site.
Wrapping Things Up
Broken links suck. That's why you need to hunt them down whenever they make an appearance. The easiest to use broken link checker for WordPress is the aptly named Broken Link Checker plugin. It's simple to set up and run and gives you all the information that you need.
But if you find it slowing down your dashboard, you may want to give one of the other broken link tools a look. They run independently of WordPress, so there's no danger that they slow down your site.