It's coming up to a busy time of year for gift buying so I thought I'd get in early and roundup some great gift ideas for designers. It's a time when you can finally kick back, fill a glass or two with holiday cheer and pour over some titles, brimming with inspiration.
If you know anyone of a creative mind-set or wish you had some design chops yourself, there will still be some great choices below. We've included gifts for book lovers, gifts for men, gifts for women, and perfect Christmas gifts. Let's get started, shall we?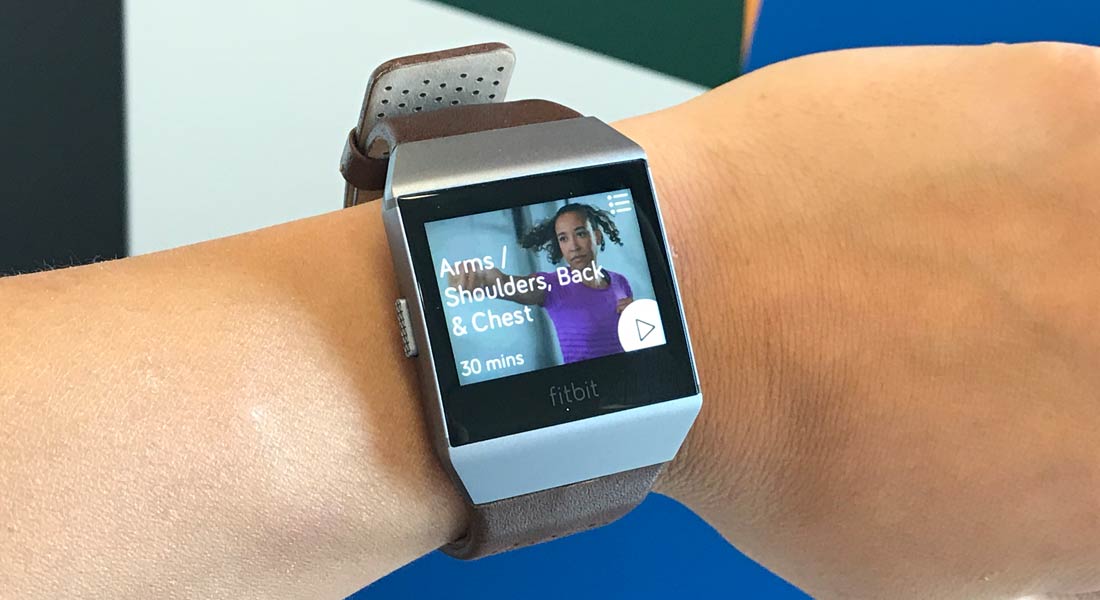 ---
1. Secrid Wallet – from €49.99

I own one of these! Secrid is an award-winning slim aluminium wallet from the Netherlands with a lever that once pulled, allows you to access up to six cards. It's also got RFID security so scammers cannot use contactless payment devices to extract money. It really is very stylish and has won a Red Dot award for product design.
Find a local stockist or buy from Small Wallets with 10% off for Create and Code visitors using the promo code: createandcode
---
2. Offscreen Magazine – $20

My favorite design magazine, Offscreen is a beautiful (and I mean beautiful) human-centered take on technology, products and tech – it covers the people behind the businesses, what drives them and their personal life stories.
It's a one-man show, by Aussie Kai Brach and is published from Berlin three times a year. At $20 with free worldwide shipping it's also something of a bargain with a wealth of interesting stories contained in each issue.
Offscreen Magazine – $20 an issue with free worldwide shipping
---
3. Postcards from Penguin – $15 / £15

The Penguin book jacket has been an iconic piece of design for over seventy years and this stylish collection of 100 postcards covers a broad collection of their most famous works. It's also a perfect gift for people wanting something memorable to decorate their house or apartment – combining a couple of the postcards with a simple frame would look great on any wall.
---
4. UX Cards – $19

This is a clever idea for UX designers sitting down with a client. Get away from a screen and map out on a table the priorities for a design by re-arranging cards with up to 52 common elements. Made by Eric Miller in Brooklyn, NY it's a smart solution for user experience professionals.
UX Cards – $19, free US shipping ($10 international)
---
5. Typography Sketchbooks – $30 / £20

Typography Sketchbook is an excellent follow up to Heller and Talarico's 2010 "Graphic: Inside the Sketchbooks of the World's Great Graphic Designers". It features over 100 of the world's best type designers including Paul Shaw, Matthew Carter, and Erik Spiekermann.
The sketches are almost entirely hand-drawn and it's inspiring to see how artists work and see how their ideas begin to form. The book delves into their private sketchbooks and celebrates a craft that is as relevant today as it was centuries ago.
---
6. Design is a Job – $11 (ebook version)

Mike Monteiro, famously of F*ck you, pay me fame gets to the nub of issues facing many designers without a business grounding. These include recommendations on creating contracts with clients, selling your design to them and advice on how to work better together.
This innate knowledge of the "business of design" is something that many creatives lack and the book is a great primer for any design entrepreneur going out on their own.
Design is a Job – $11 for the ebook, $21 for the paperback + shipping
---
7. Fitbit Ionic – $299 / £299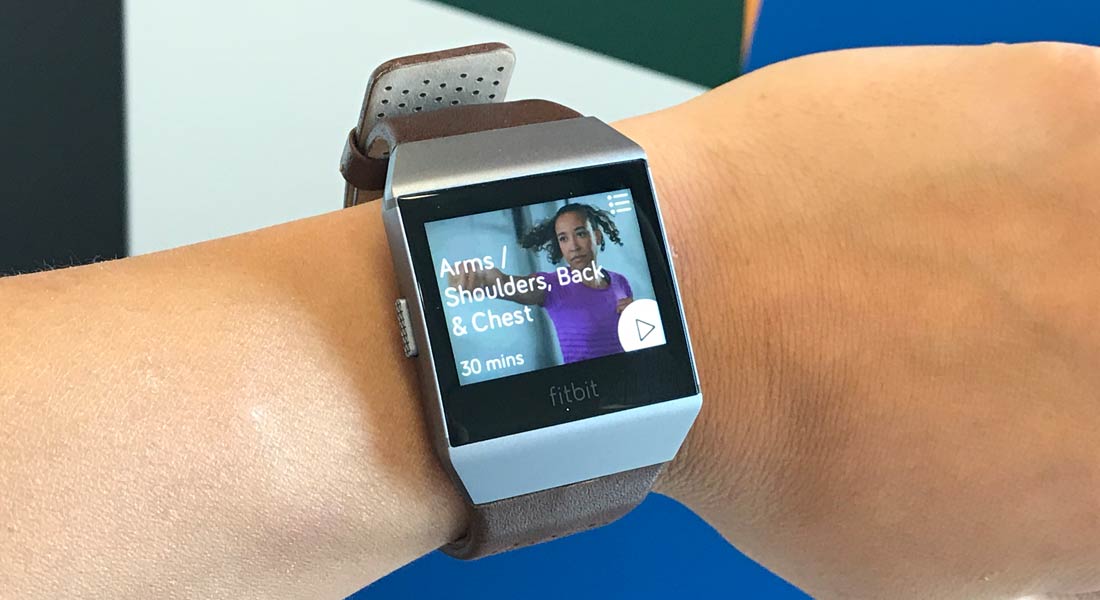 I've been a fan of Fitbit for some time, owning their Blaze fitness tracker but the latest model, the Ionic looks like the most impressive yet. This is their first true smartwatch and includes a number of new features. These include a built-in GPS, a 384x250px color LCD screen, heart-rate monitor, a waterproof casing up to 50m and compatibility with third party apps.
It also supports mobile payments on the go and you can upload music and podcasts while working out with 2.5GB of free space available.
---
8. Creating a Brand Identity: A Guide for Designers – $30 / £20

Developing a brand from scratch is a complex but exiting process. In Creating a Brand Identity you can discover the whole development from researching a market, to naming a brand, to the presentation stage and supplying the final assets. It's essentially a branding bible for graduates but there is enough in it for more experienced designers to learn from too.
There are case studies throughout illustrated with global brands. These include industries as diverse as fashion, advertising, digital media, product design, retail and packaging. The examples provided explore deeper into the identity beyond merely the visual.  The delve into how some brands succeed and why analysis of competition is so vital.
---
9. Film in Five Seconds – $17 / £10

This is a great gift for film buffs, combining my love of movies with my fascination with infographics. If you know your Godfather from your Ghostbusters you'll love deciphering the graphics to name iconic films from history. With over 150 of fun and tricky choices, it's a perfect mix of movie challenges and design cleverness.
---
10. Sugru – from €8.99

Sugru was created by Jane Ní Dhulchaointigh from Kilkenny in Ireland and is a rubber glue  material that can be formed and shaped by hand. It sticks to most surfaces and solidifies to a sturdy silicone overnight.
It's a perfect solution for small jobs such as sealing leaky tap joints, creating a hook on the wall. It's an ideal tool or adapting, modifying or repairing well – anything really. Make sure you check out Sugru's website to see some of the clever things people have done with it.
It's the perfect McGyver tool to solve a pressing problem around the house.
Sugru – €8.99
---
11. A Dictionary of Color Combinations – $30 / £20

This is an unusual book published only in Japanese from the influential designer Sanzo Wada. The good news is that it's almost entirely image based, featuring clever color swatch combinations. Remarkably, it dates back to the 1930's and Wada was clearly well ahead of his time. His creations of traditional and Western influenced colour combinations have helped lay the foundations for modern colour research.
It's a small, pocket-sized book, ideal for any designer who needs color inspiration be it in the field of web and graphic design or architects and interior designers working on a project.
---
12. Tattly (temporary tattoos) – from $5

Confession: I don't have any tattoos. I seem to be very much in the minority these days, walking around the streets of Dublin, or especially Berlin. So, what about temporary tattoos? Thanks to Tattly, a new line of temporary designer tattoos by Tina Roth Eisenberg, I can at least now see the possibility of body decoration. Temporary tattoos certainly let commitment-phobes play with the idea of having a tattoo, knowing that they can always wash it off later.
Tattly – from $5 for a set of two
---
13. Chartography: The Weird and Wonderful World of Infographics – $15 / £10

I've always been fascinated with infographics and this book from Stephen Wildish packs in loads of colourful examples wrapped in a quirky sense of humour.
With often hilarious graphics, it's a real coffee table page-turner. It's also hardcover and would be an excellent Christmas gift.
---
14. Lenovo USB C Hub for Macbooks – $70 / £70

If you're running one of the newer Macbooks from 2016 onwards there will be times you'll curse at the lack of a standard usb port. This is a slim, compact, and lightweight solution from Lenovo. You'll gain 2 USB C outputs, 2 USB and an SD/Micro Card Reader with speedy data transfers. It's so useful you'll never leave home with your Macbook without it again.
---
15. Know Your Onions: Graphic Design – $20 / £15

If you're new to graphic design this is chock full of useful information inside a beautiful moleskin style cover. I wish more books did this, it really is a nice touch. The author, Drew de Soto, includes loads of real world industry examples and describes methods of practice that undoubtably work.
This is a great all-round gift for folk new to the industry in particular but even seasoned pros will learn a thing or two.