Do you hear those rumblings? That's the sound of the slow shifting of the WordPress economy…
In the past few months, Automattic has made forays into areas they've traditionally left to others with the addition of themes in Jetpack and third-party plugins for WordPress.com Business plans. In both cases, those changes caused consternation among existing WordPress businesses worried about Automattic's encroachment into niches previously left untapped.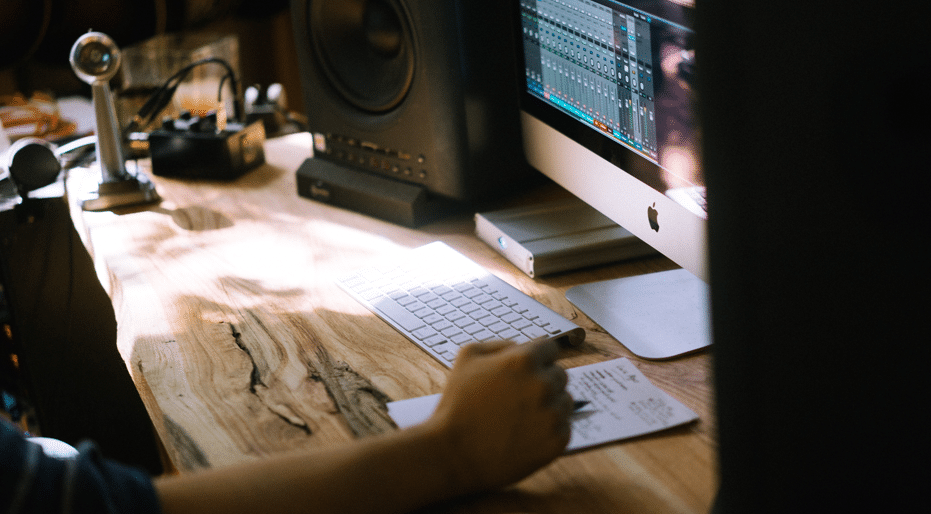 Tack on debate over how the new Gutenberg Editor will handle existing plugin and theme functionality and there's no doubt that there are tectonic shifts going on underneath the WordPress economy.
But while that may be the case, there are still plenty of healthy, vibrant businesses that are built on WordPress. And in this post, we want to share some of our favorites to remind everyone that you can still build a successful business in WordPress.
15 WordPress Businesses That Are Thriving in 2017
While these are by no means the only WordPress companies who are making the most of the world's most popular content management system, they are some of the biggest and most well known.
Whenever possible, I'll try to include some revenue statistics to give you an idea of the scale of WordPress. Scott Bolinger's post here was a big help in compiling those statistics, or at least pointing me in the right direction.
1. WP Engine
Started back in 2010, WP Engine is one of the oldest and most successful managed WordPress hosts. Today, they host websites for over 60,000 customers in over a hundred countries around the world.
While the managed WordPress hosting industry has exploded over recent years, WP Engine remains one of the biggest names in the industry. They've received over $40 million in funding alone, which puts them solidly in the Enterprise category.
2. Gravity Forms / Rocketgenius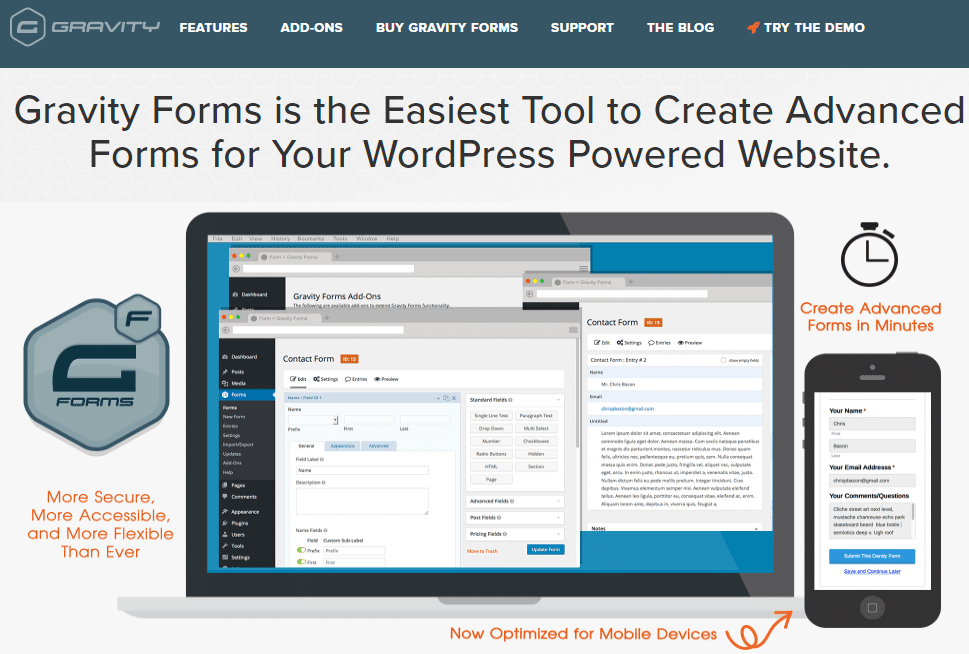 Gravity Forms, owned by Rocketgenius, is the defacto standard when it comes to WordPress forms plugins. Thanks to a flexible product and a vibrant third-party community, Gravity Forms can be used to do, well, just about anything that involves WordPress and forms.
That flexibility is why it's a popular choice among developers and casual users alike.
Beyond the $5 million plus in yearly revenue that Gravity Forms rakes in by itself, Gravity Forms has also spawned a whole business offshoot. Some Gravity Forms spin-offs, like Gravity View, are massive successes by themselves.
3. WP Rocket
In a world filled with quality free caching plugins, WP Rocket has still managed to successfully build a premium WordPress caching plugin. In 2016, the company passed $1 million revenue after just 3 years in business. They now average $100,000 per month in revenue (as of early 2016), which classifies as success by any stretch of the word!
Since then, WP Rocket has also diversified with their quality Imagify image optimization plugin.
4. Wordfence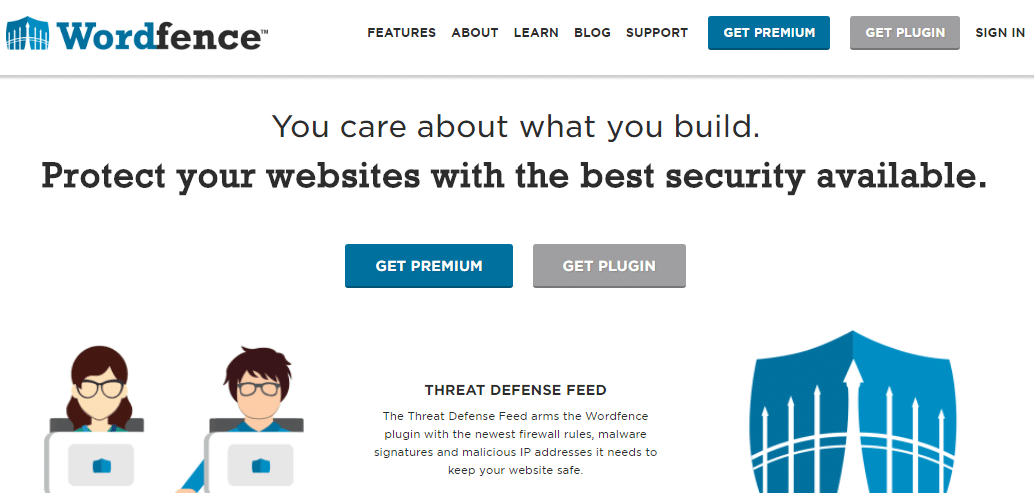 While there are a number of quality WordPress security plugins, Wordfence is definitely one of the biggest names in the business. The Wordfence plugin alone has been downloaded an astounding 22+ million times.
While there aren't any public stats on how that actually translates into revenue, it's a safe bet that Wordfence Premium does a booming business, especially thanks to its recurring payment model.
5. Envato
Envato is the massive company behind Theme Forest, Code Canyon, and others. The company makes so much money that it has more money than it knows what to do with. In 2016, Envato recorded $29.4 million in NET PROFIT. Yes, profit. Not revenue.
While Envato doesn't exclusively deal with WordPress, much of that success is undoubtedly because of WordPress.
Envato may be frustrating some developers with its recent moves and policy changes, but that hasn't affected their bottom line up until now.
6. Yoast SEO
For most people, when you talk about WordPress SEO plugins, they instantly think of Yoast SEO. And rightfully so – it seems like Yoast SEO has been around forever.
Today, Yoast has more than 50 employees and has diversified beyond the SEO plugin into consulting, courses, and even a conference.
As of 2015, Yoast was pulling in over $2 million per year, which ain't too shabby!
7. Elegant Themes


Elegant Themes are the creators of the massively popular Divi theme, as well as a whole other suite of themes and plugins.
Originally founded in Nick Roach's college apartment over 10 years ago, Elegant Themes now has 50 team members, 87 themes, and 5 plugins under its watch. Oh yeah, plus millions of dollars in revenue.
While Elegant Themes doesn't publicize their overall revenue, their affiliate program alone pays out over $3 million per year, so you can guess that revenue is, well…a lot higher than that.
8. Pippins Plugins
Pippins Plugins is Pippin Williamson's company that houses his set of popular plugins.
In addition to a number of smaller plugins, Pippin is the founder of:
Easy Digital Downloads
Restrict Content Pro
Affiliate WP
If you're active in WordPress, I can almost guarantee that you've heard of at least one of those plugins.
As of the end of 2016, Pippin's team has expanded to 15 different people. Across his most popular plugins, Pippin has 13,000 active subscriptions responsible for $684,000 in recurring revenue. And the total yearly revenue for the company was a massive $1,480,375.
9. Awesome Motive
Awesome Motive is the moniker for Syed Balkhi's WordPress empire (and other businesses). In addition to the massively successful WPBeginner (the site you see at the top of most WordPress how-to queries), Awesome Motive also offers:
OptinMonster
Envira Gallery
MonsterInsights
WPForms
Soliloquy Slider
If you haven't heard of one of those plugins, you probably haven't been using WordPress very long!
10. WPML / OnTheGoSystems
OnTheGoSystems is the maker of both the massively popular WPML plugin, as well as Toolset, a system for working with custom post types.
Originally launched all the way back in 2007, OnTheGoSystems has spent the ensuing 10 years growing into a massive company with 85 full-time staff members on 6 different continents.
OnTheGoSystems doesn't publicly disclose their revenue, but the massive success of both WPML and Toolset speaks for itself.
11. Thrive Themes

Originally founded in 2013 by Shane Melaugh and Paul McCarthy, Thrive Themes is a massively successful purveyor of "conversion focused" themes and plugins. In addition to quality plugins like Thrive Leads and thrive Content Builder, they also sell a popular membership plan that gives subscribers access to all of their products.
Despite their massive success with affiliate marketers and other digital marketers, Thrive Themes isn't a name I see very often in the core WordPress community.
Still, there's no denying that Shane and his team are truly…thriving.
12. Pixelgrade
Pixelgrade is a popular Theme Forest theme shop, most recently known for taking advantage of Envato's author-driven pricing to price a theme at a whopping $225.
I wanted to include Pixelgrade because it's a great example of the success authors can have just from selling with Envato. As of December 2016, Pixelgrade was earning an average of $50,423 per month in revenue.
13. WP Ninjas
WP Ninjas is the group behind the popular Ninja Forms plugin and its associated premium extensions, as well as some other smaller projects.
WordPress forms plugins are big business, which is why Ninja Forms has managed to carve out a stellar business for itself even with competition like Gravity Forms. In 2014, Ninja Forms posted $371,000 in revenue. Then, in 2015, Ninja Forms doubled that revenue to somewhere around $740,000+.
Though they haven't posted revenue stats since then, Ninja Forms has only continued to grow.
14. 10up
Let's round things out with a couple of WordPress business that aren't product based.
First up – 10up, a massively successful WordPress agency that works with companies like FiveThirtyEight, TechCrunch, and more.
10up has over 120 employees, making them one of the biggest WordPress design and development agencies you'll find.
15. Human Made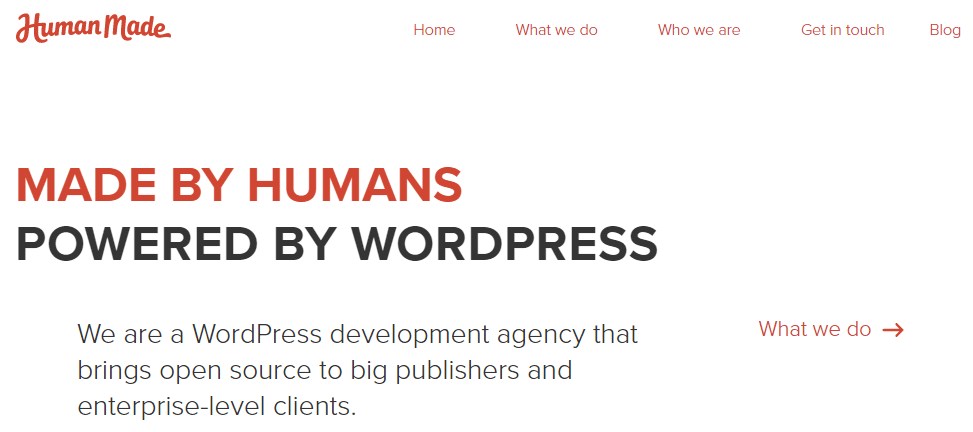 Human Made is another WordPress development agency that focuses on enterprises and large publishers. They work with big names like USA Today, The Sun, and lots more.
In addition to their client work, Human Made employees are a popular feature at many WordPress events around the world.
There's Always Money in the WordPress Economy
While 2017 has brought questions about the WordPress economy shrinking, as well as opposing thoughts on why we shouldn't worry about the WordPress economy, the fact remains that there are heaps of companies seeing success right now.
Yes, Automattic might be on a quest to monetize the entire community…but for now, WordPress is still a community where you can make money if you play your cards right.