This week we take a look at what we consider to be the absolute best Business WordPress Themes of 2020. WordPress began as a simple blog publishing platform. But it didn't take long for the world to sit up and take notice that WordPress made it really simple to build highly functional business websites. Fast forward to 2020 and now WordPress powers more business websites than any other Content Management System. It's unrivalled ecosystem of themes and plugins mean that virtually any business segment is well served by WordPress. But this wonderful ecosystem also means that it can be quite overwhelming to find the best themes for your business. That's where we come in 🙂 We've spent years building business websites on WordPress so we think we know a thing or two about the best themes for different kinds of businesses. Let's take a closer look.

Why a Business WordPress Theme is a Big Deal
As a business, you probably know how important brand strength is and why setting yourself ahead of the crowd is so important. Identity and recognition build trust, reputation, and ultimately profit. In the online world, that's no different. A WordPress business theme should be more than just a hub which hosts some of your content. It needs to be immediately identifiable. Customers and other curious visitors should learn about what you do, what service your company offers, and how reputable it is.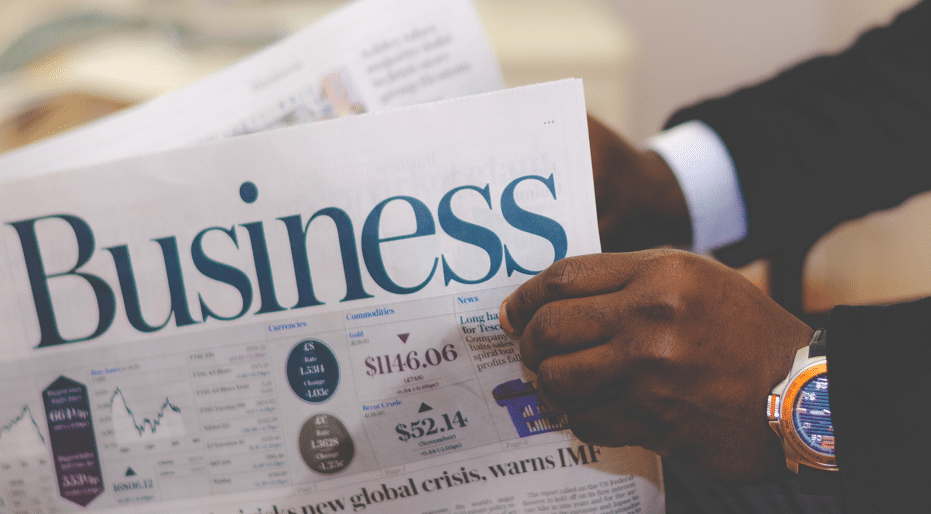 Therefore, it's important to go through your choices carefully. Certainly, there are dozens of themes added on a monthly basis, but that doesn't mean any single theme will do. The wrong choice may present a completely different idea and theme, depending on the customers you want to attract. For instance, a small tattoo business might not want an organized, no-nonsense WordPress theme to represent their creativity!
A picture is worth a thousand words, it was said. Well, a WordPress theme is like a living, organic picture worth thousands more. You want those words to be positive with the right theme chosen!
Your Brand and Your Theme
I've heard "brand strength" more times than I can count whenever reading over any business related material. And, likely, I'll be throwing it out there numerous times myself. And that's because – like you've read – it's what separates a virtually unknown company from one that's recognizable. As such, your WordPress theme has to represent brand identity in spades.
Selecting the best one comes down to a checklist of needs. You have to ask your business what you're trying to sell, the ideas you want to get across, and the consumer base you want to attract. WordPress and its associated corporate themes are a perfect way to communicate all this, provided you pick the right one.
In your quest to slay the dragon known as "what theme should we use," take with you these key questions: do we need SEO focus?, do we need mobile compatibility? (and the answer should always be yes), what "tone" are we trying to convey, and who is our audience? Once you answer these, finding a WordPress theme which "clicks" with your company becomes a lot easier.
The very Best Business WordPress Themes
I took painstaking efforts to find some of the best choices for a business focused WordPress site. While there are easily 1000+ themes out there right now, my top choices have proven themselves as either legacy choices or up-and-coming firebrands.
Accentuate (New!)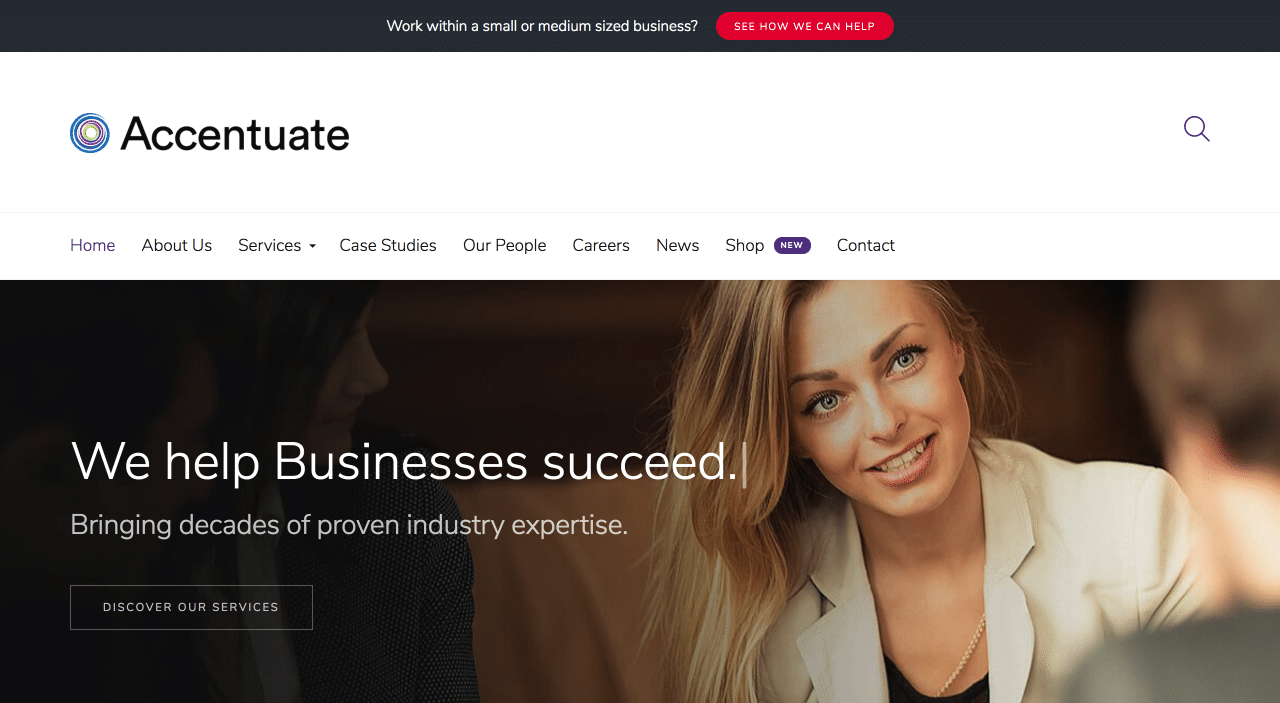 Get a Highly Professional, Business Consulting WordPress website in minutes with Accentuate. Accentuate is an ultra fast loading, Business Consulting WordPress theme designed to give you the best platform for modern consulting and professional services business websites. Build pages with the included site builder (Visual Composer); change images, text and layout – no coding needed! You also get complete control over the design, Personalize fonts, colors, and layouts to create the look you want all within the customizer. With the included site builder and utilizing the full power of the WordPress customizer, see your changes happen instantly. There is no programming knowledge required – create stunning and beautiful pages. Choose from hundreds of Google fonts! Plus Accentuate is 100% Responsive – Have a beautiful website – on every device. Get beautifully formatted content on phones, tablets, and desktops. Your visitors can expect great looking content whether they're at the office or on the go. Add a Retina-ready logo so your brand stays sharp, no matter the resolution.
Factory (Popular!)

Factory is an incredibly popular WordPress business theme that works really well for any kind of modern, industrial business looking to stand out from the crowd. Factory only takes a few minutes to install and load an entire demo website that can be customized very easily and quickly to match your brand identity. Packed full of easy to use features like Visual Composer and LayerSlider, Factory is definitely the best business WordPress theme for precision manufacturing and production businesses.
Broker (Best for Finance Businesses)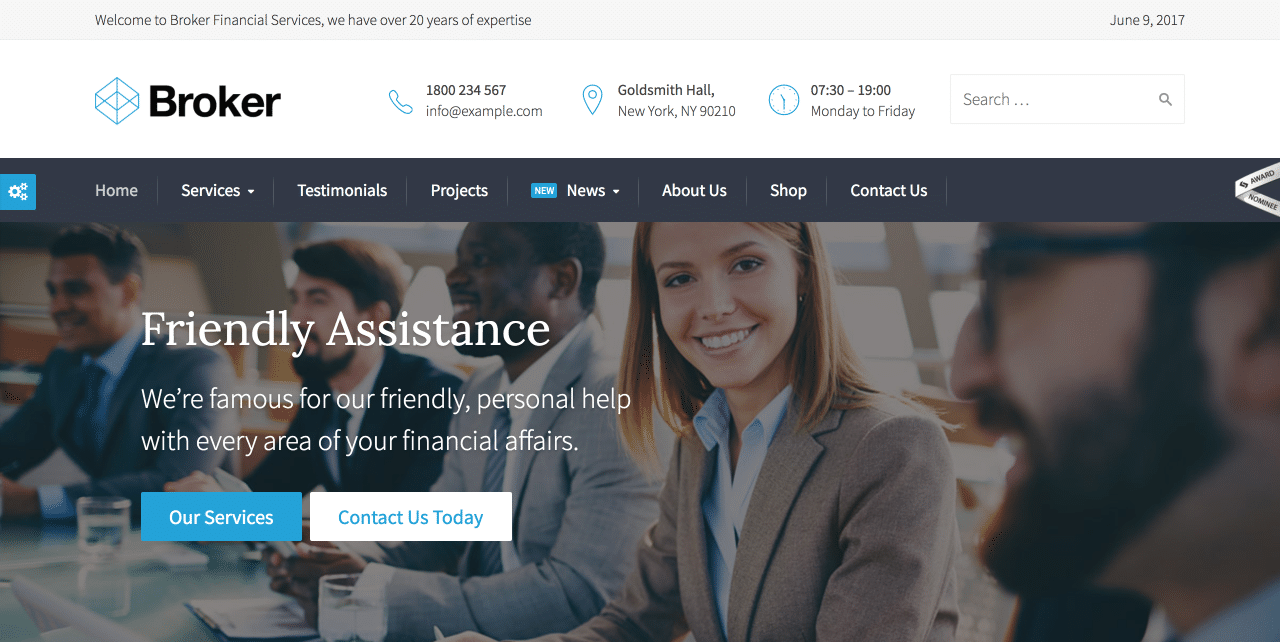 Broker is a very special business WordPress theme. Broker was the first business WordPress theme that provided a turnkey website solution for business professionals running brokerages like Personal Finance Consultants, Mortgage Brokers, Insurance Specialists and many more. Broker is optimized to be a lead generating machine. Brokerages thrive on acquiring as many high quality leads as possible. With key calls to action and contact points highly visible across every single page, Broker will instantly improve your lead conversion rates.
SEO WP

If "money" was the first thing that came to mind when asked what you wanted from your WordPress theme, SEO WP might be for you. If the name wasn't a clue in, this is all about digital marketing and rank.
SEO optimization has come a long way, well beyond the original keyword saturation formula of yesteryear. As such, SEO WP accommodates for these changes by offering a high performance, mobile-compatible theme complete with numerous premium icons and visuals for maximum value. It's accompanied with tutorials to get hopefuls on their feet and a host of extra features to measure SEO effectiveness. Some of those goodies include a rank system, a tool for measuring SEO efficiency, social media campaign tools, analytics, and way more.
If your path is one of profit-generation, this is the theme that will give you every tool you need to create strong SEO based content.
The7

The7 does two things for its buyer: give them immediate access to default website themes which can be generated in minutes, and offer in-depth customization of said default themes. This is a choice for a business which is still working on its identity presentation, needs something now, but wants to change later. The built-in design wizard will allow you to modify just about every aspect of your website – all of which are responsive and mobile-ready.
It also comes with auto-translate and organized documentation. Combined with its powerful support team, it's clear The7 wants to get you the business website you're after.
Sterling

Sterling is another friendly theme for newcomers or veterans. Businesses which need to build their website fast have an array of in-depth customization options, while newcomers have access to tutorials and a "lightweight" interface for website building. Lots of its features are core components for successful brand building, like SEO optimization, web translation, mobile compatibility, and WooCommerce integration.
Code is nice and clean for experienced teams with backup safeguards, and support is ready to help. Any theme which works to benefit startups or experienced vendors is a win-win in my book.
Construction

So far I've gone over several easy-to-use corporate themes for general website-building, but my next choice is something more specific. Construction – as the name implies – is a slick, customizable WordPress theme for building and, you guessed it, construction based organizations.
Considering how important it is to work with clients and how quickly you need to present services and information in an eye-catching way, Construction does all this and more. It's visually powerful, meaning visitors are hit hard with important elements from the get go. Since prospective construction jobs rely on first impressions, this theme lets you make a strong one.
Construction comes with a visual page builder, translator, mobile responsiveness, advanced customization options, and is backed by a great support team.
Jupiter

Though the planetary counterpart isn't exactly known for speed, the WordPress theme is. Jupiter talks a big game, and rightly so – hosting one of the fastest load times of the numerous themes available. Since seconds can make the difference between a visitor and a tab-close, this is a big deal for businesses.
But Jupiter isn't just "gotta go fast." For buyers, it starts strong with over one hundred built-in themes, all of which are easy to modify with the theme's built-in customizer. During editing, these are automatically synced – even in separate tabs – which is excellent for testing changes. For a little extra icing, Jupiter has four expensive slider plug-ins automatically part of the package, with plenty of other add-ons for further website enhancement.
If your business really wants to pulverize the competition with an easy to use, fast loading theme, this is your bread and butter.
Jobify

Some businesses focus on creating professional agencies for would-be workers, and Jobify emulates this focus by creating an accessible theme. Equipped with a powerful "search" function which helps sort through employers and potential employees, this nifty theme not only helps your agency but others looking for work. There's lots of value in a job-search tool, and Jobify aims to make sure you're the one potential talent goes to first.
Motors

Want to renovate your automobile sales or change a dealership website? Motors is the theme for you, one of the most established names for car, boat, and vehicle sales. This theme covers all the parts for a vehicle-based website, with designs that focus on sales pages, part reviews, simple navigation, and other features to make browsing easy.
Considering the sheer quantity of boats, bikes, and motor vehicles, Motors gives its buyers a host of useful tools. Visitors can search choices based on brand, price, category, part number, and more. Website owners can also craft their own dealer page with easy-to-use customization tools, or act as a resource for locating the perfect vehicle of choice. While it's certainly true any multi-purpose WordPress theme could do the same, Motors has numerous specialized tools specifically for auto, boat, and bike.
Avada

I wouldn't leave out perhaps the most recognized WordPress business theme available. Avada is essentially the standard by which all other business themes are compared to, as it's the highest rated of the hundreds listed.
How did it get this way? Most likely from its powerful customization options (which are simple to deploy), giving you unprecedented control of nearly every aspect of your website. This means buyers can make virtually any business-focused website they imagine, with translation support and beautiful defaults to come with it. On top of that, it has one of the highest performance ratings among its competitors, giving you a huge edge over other websites.
Combined with its great support and WooCommerce compatibility, you'll have an engaging, visually striking website in no time.
Unicon

Unicon is another flexible WordPress business theme which gives rich customization options to its users. The kick here is that the business theme is focused on designers, primarily of the creative sort. Considering just how valuable exposure and recognition is in the content-creation world, having a professional, sleek website in your corner makes a big difference.
For you, an arsenal of Google fonts, drag-and-drop-design, SEO tracking, WooCommerce compatibility, map integration, and more await. It's feature rich and looks good to the eye, and has lots of tools for creators to showcase their portfolio.
ListingPro

If you want to market items and create a reliable, efficient website for selling said items, ListingPro has you covered. It's also equipped with in-depth review systems for rating products and services, such as a local business.
This theme is a powerful utility which comes with lots of great features you expect from high-profile WordPress themes (easy to customize, SEO ready, mobile compatibility). Items can be found with an integrated map function and have their own detailed listing while searching for items or services is built into the theme's framework.
Directory DocDirect

DocDirect is a well-designed directory based theme which helps individuals find doctors, offering professional, easy design features and functions with intuitive tools.
DocDirect gives medical professionals access to great design resources too, such as visitor count, appointment scheduling, and map integration. Patients will enjoy the clean design and professionals will love its organization.
Landscaping

Landscaping is another efficient theme created to help promote landscape based companies. Simplified design emphasizes what your company does, builds brand strength, and gets potential customers interested.
Users can modify with drag-and-drop functionality while integrating WooCommerce for easy sales. It's consistently updated and backed by a strong support team. An excellent choice for the yard-master looking to take the next step in professionalism.
GoGreen

GoGreen is unique to the company WordPress theme family in that it focuses on the sale and cultivation of organic foods. Numerous tools and plugins allow you to showcase healthy vegetables in a beautiful, simple format.
If you're all about selling home-grown foods to your neighbors, this website is for you.
TheGuard

Shield your users from the troubles of the world with advanced security services and systems. That, at least, is what TheGuard is all about. This eye-catching theme hits users hard with a variety of visuals, presentations, and infographics all about selling your brand as the security service to choose. And that's a good thing. When it comes to safety, people and businesses are keen to get the best they can, and TheGuard lets you tell them up front why that's you.
I chose this theme not only for its deep customization options but the bold presentation. Data, info, and services are presented neatly and in organized blocks with beautiful animation transitions. It's a joy to look at and keeps readers engaged.
Investment Expert

Another nice subject specific theme, Investment Expert boldly presents a variety of informative statistics to a dedicated audience. This WordPress theme can be used for a range of investment concepts, so it's perfect for all forms of agencies and business advisors.
The format is easy to customize and visually simple to navigate. Combined with SEO optimization, the theme helps investment agencies reach new heights in professionalism.
TopSEO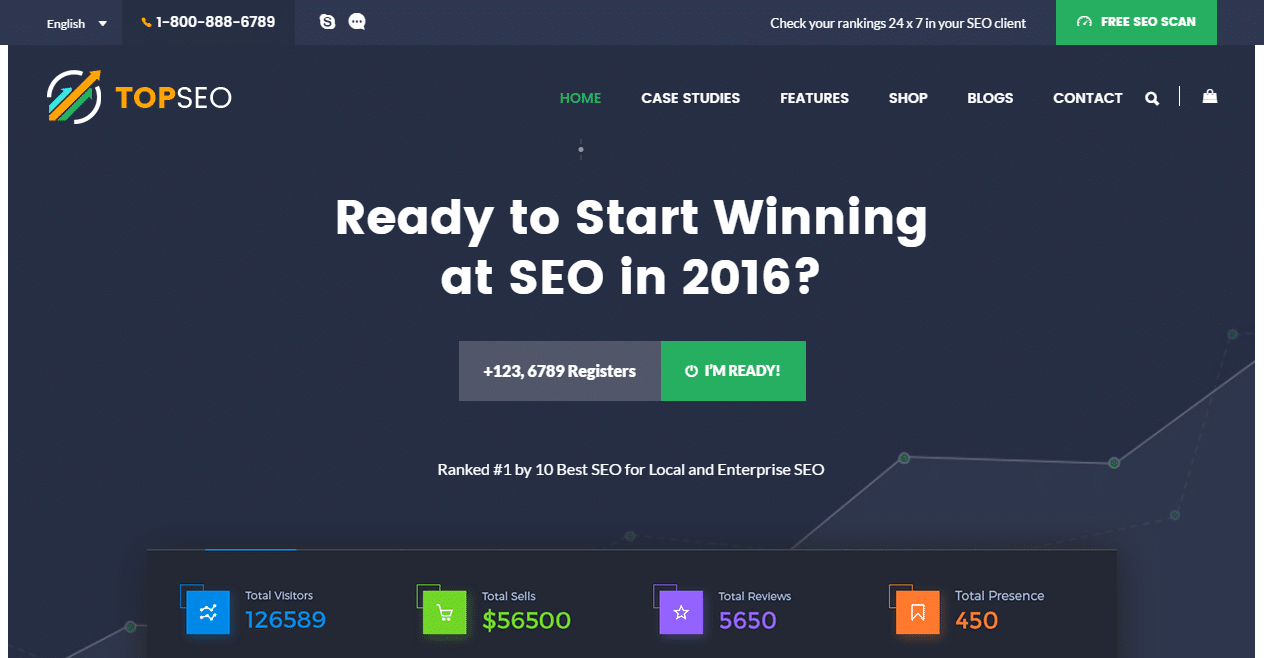 Want more SEO, more than you can handle? I don't blame you – it's a major business focus of the modern company. TopSEO tries to facilitate this by offering a theme for SEO focused enterprises. This could be your own company, or for middle-men agencies which offer SEO and social media boosting services.
This theme boasts a high page performance with built-in SEO add-ons like Yoast. With its simple design and functionality, this works for anyone in the SEO business, regardless of coding skills (or lack of).
Air Supply

There's no reason to overlook air-conditioning! Air Supply remembers home maintenance and repair with this simple, yet effective, mobile ready theme. Visitors will have access to what your services are about from the front page, and there are plenty of design choices to start you on the right foot. For the code savvy, Air Supply has a new HTML5 version.
TIGER

Networking is an important part of the business, no doubt. Who you know makes a big difference in the corporate world, so why not have a WordPress theme to facilitate this? TIGER does that, a customizable theme with social connections for businesses and management in mind.
TIGER includes useful features such as map locations, profiles, social media links, and other means to get business people connected. If you want a professional website that isn't LinkedIn, this is for you.
Skylar

While it's new to the WordPress scene, Skylar already boasts some serious potential for corporate based websites. It touts two major advantages: a massive increase in website performance and a gigantic library of customizations (over 800). This means you're free to design whatever business focused website you want. Keep an eye on this one for future updates.
Business Press

Business Press Responsive WordPress is great theme for any design agency and business site, with clean design, minimal layout, and scroll motion slider. Business Press WordPress theme has a minimalist style and a mobile friendly design.
Giant Business

Here's a newcomer which is all about professional presentation for mid to large sized companies (or it aims to be). Built with Bootstrap and slider ready, it's an elegant design with helpful video tutorials and responsive support, meaning you'll get the website you ultimately want.
MagiClean

MagiClean is a WordPress theme aimed at home and industrial cleaning businesses. It gives you plenty of rich customization options but also social media integration, such as with FaceBook or Twitter. It also allows for forum construction, getting buyers a direct line to their potential client base. SEO optimization and auto-translate are also part of the package – powerful tools for your cleaning based company website.
Leeds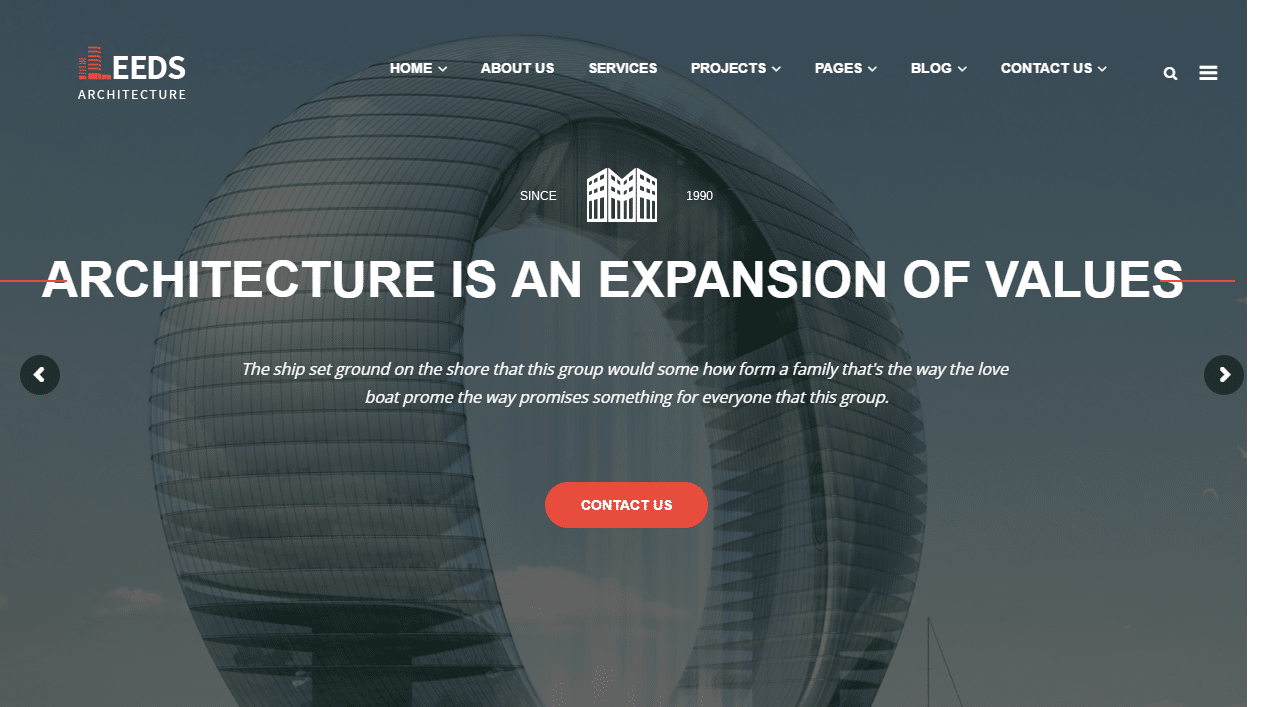 If you're looking for an architecture and/or design WordPress themed, Leeds has you covered. Leeds will present your companies' expertise on the front page with lifetime stats (if chosen), reviews, and other elements to strengthen your brand. Strong and responsive design means anyone can scroll through your company proficiencies, allowing you to build strong client relationships.
Gardener

Gardener is another lawn and yard care specialist WordPress theme, aimed at those who – you guessed it – manage lawn care work. This newer theme gives you a variety of starting templates, along with good customization options. You also get the PSD (Photoshop) files for free, which allows you to image edit to your heart's content. The creator is a trusted brand name, so you're getting proven quality.
Health Insurance

There's nothing left to the imagination here: Health Insurance is precisely what it sounds like. This WordPress theme accommodates businesses which handle health insurance and advice for various patients. It comes with documentation and tutorials for extensive customization, with easy ways to modify your theme.
As for specific features, WooCommerce compatibility and built-in sliders allow patients to get estimates on insurance, which can all be done from mobile devices too, as you might expect. For those features alone, it's worth checking out.
Magnat

Magnat is an up and coming, well-reviewed theme which is flexible and multi-purpose. Do you sell items or products? No problem. Want a forum connecting business clients? Easy. This theme is all about accessibility, with built in WooCommerce functionality and a mega-menu for easy edits. Owners will get a variety of features, such as beautiful animation effects, to promote their corporate website.
Amaze

Will Amaze amaze you? That remains to be seen, but the answer is likely yes. This corporate theme allows you to easily build your company website of choice with a simple drag-and-drop editor and Bootstrap 3 construction. With it, you can create some engaging visuals and neat pages that keep the reader's attention. People like slick presentations, especially in the business world, so why not do it with your website?
Engines

Another automotive company focused theme, this one is hot off the presses with lots of style and speed. Like a good car, one click installs gets your site online in minutes, with in-depth editing for brand building. Engines take it a step further for sales-based businesses by integrating commerce plugins into its design, such as Paypal and WooCommerce.
Engines will let you list, rate, and review the inventory of automobiles, make you the website to visit for vehicle purchasing and selling.