A picture is worth a thousand words, but picture themes are worth a thousand more. That's photography for you, captivating minds with amazing still images and breathtaking shots from all over the world.
As a photographer yourself, you likely stick it out in the roughs selling your works to clients or working with third-parties on commission. Or, you're a professional organization which captures photos for record purposes. Or maybe you just like taking snapshots of cats.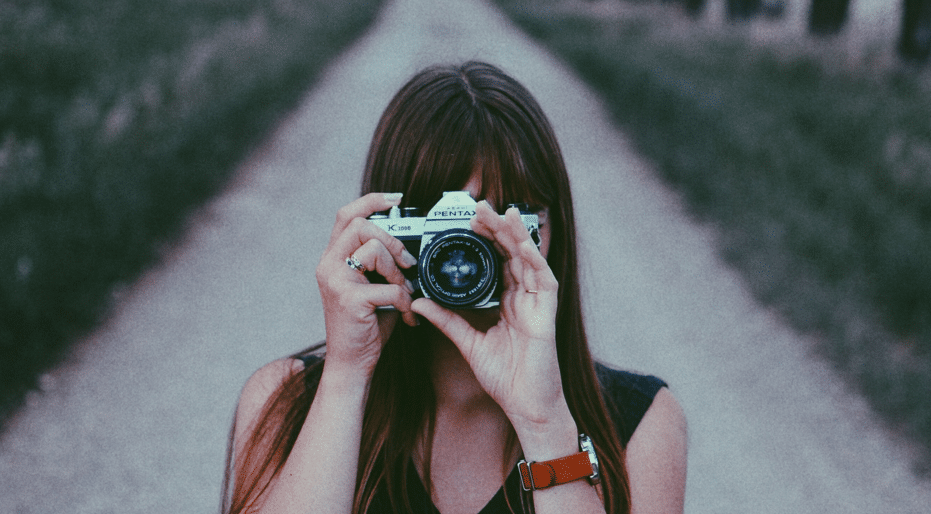 But whatever your reason, there's no easier way to get those colorful images to the world than through the internet. But, you can take it a step further by archiving them on a finely crafted WordPress Photography theme. That's right, if you haven't guessed already, today's article goes over the numerous themes related to photography.
For Many Photos
The goal of these articles remains the same: to guide you through the hundreds of available themes and pick out only the best. Many themes have different features, some are no longer updated, and others might not have the features you need. Therefore, my selection will try to find all the best and grant them to you.
Best Features and Themes
The one catch, however, is that you must know what you want from the theme before you get the most out of it. As mentioned, all themes come with their own features, specialties, and unique aesthetic. Some are better for professionals and portfolios, others for blogging. Therefore, it's a good idea to mentally jot down things you want most of your WordPress theme. Simple, clean landing page? Venue to showcase work and sell services? Gallery to show off professional company services? So on and so forth.
Once you do that, you'll be equipped to properly identify the best choice for you. Now that we have that out of the way, let's begin.
Top Photography WordPress Themes
These choices are taken from a mish-mash of popularity, ranging from "best of all time" to "best recent photography WordPress themes."
KingSize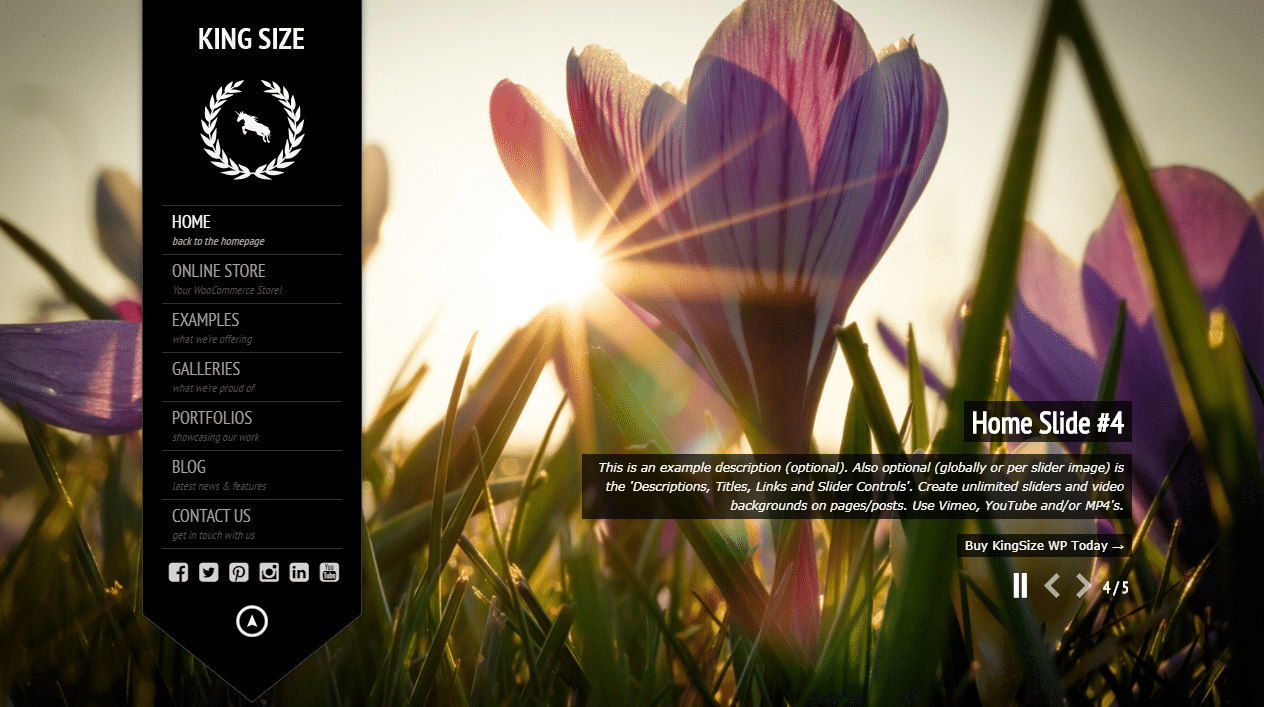 My first choice boasts itself as "the best selling photography WordPress theme." And that's accurate. This is partly because it's a veteran theme laced with features, consistent updates, great support, and everything you need as a professional photographer.
Of course, this one is for everyone. Recall how I mentioned keeping a checklist of wants/needs for your theme? Well, chances are KingSize fits the criteria. Whether you're a business, a blogger, or photographer needing an online portfolio, it's right for you.
The various features help you build the dream website you've always wanted. Visual Composer, a premium plugin, is part of the package. WooCommerce makes sales easy and it also has translation support. There are sections to create unlimited galleries, portfolios, and backgrounds. Default templates are part of the purchase so you have a foundation to work with. All in all, a jack-of-all-trades choice with exemplary functions.
Story (Recently Updated)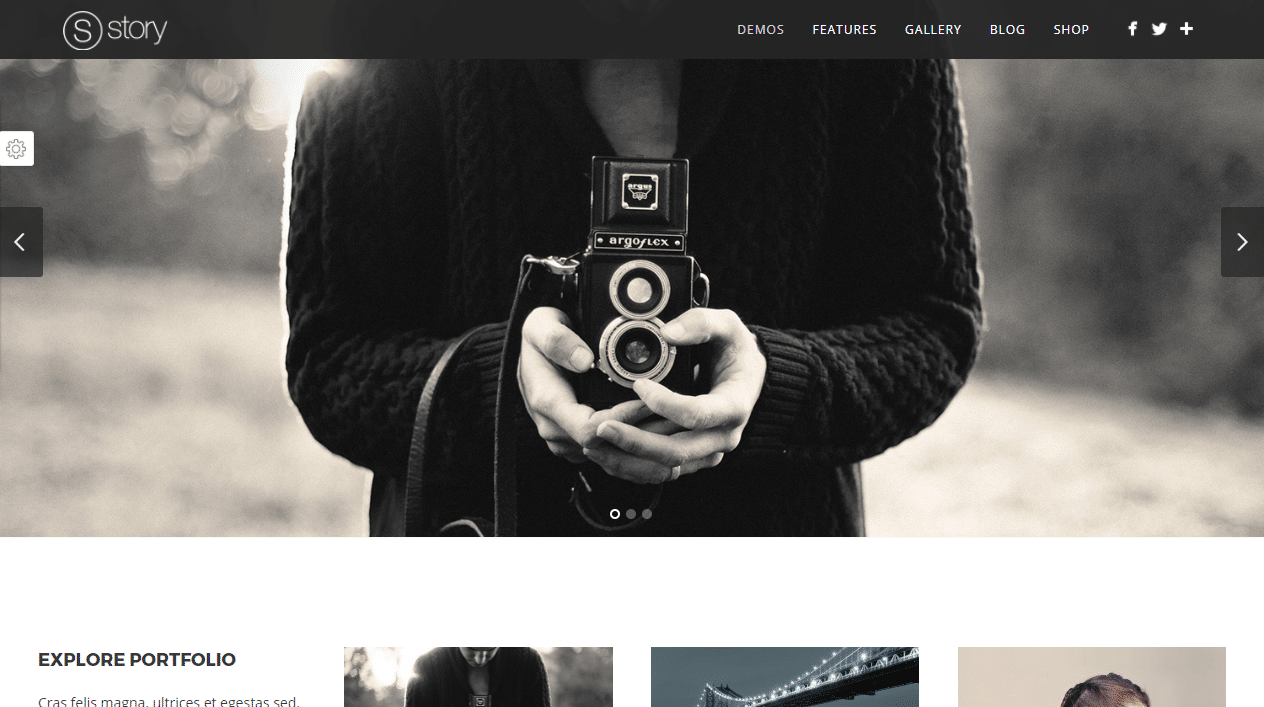 Story is a modern landing page WordPress theme suited for bloggers, businesses, or creative types. This option starts you off with several demos for templates, and gives you an arsenal of creative tools to fully modify your website.
Once installed via one-click, purchasers can set up portfolios, parallax galleries, and WooCommerce shops for their content. Changes are managed in real time with a live option, allowing you to see what modifications are made and how they look. It's also extensively documented if you have support questions, among its dozens of other critical features.
Salient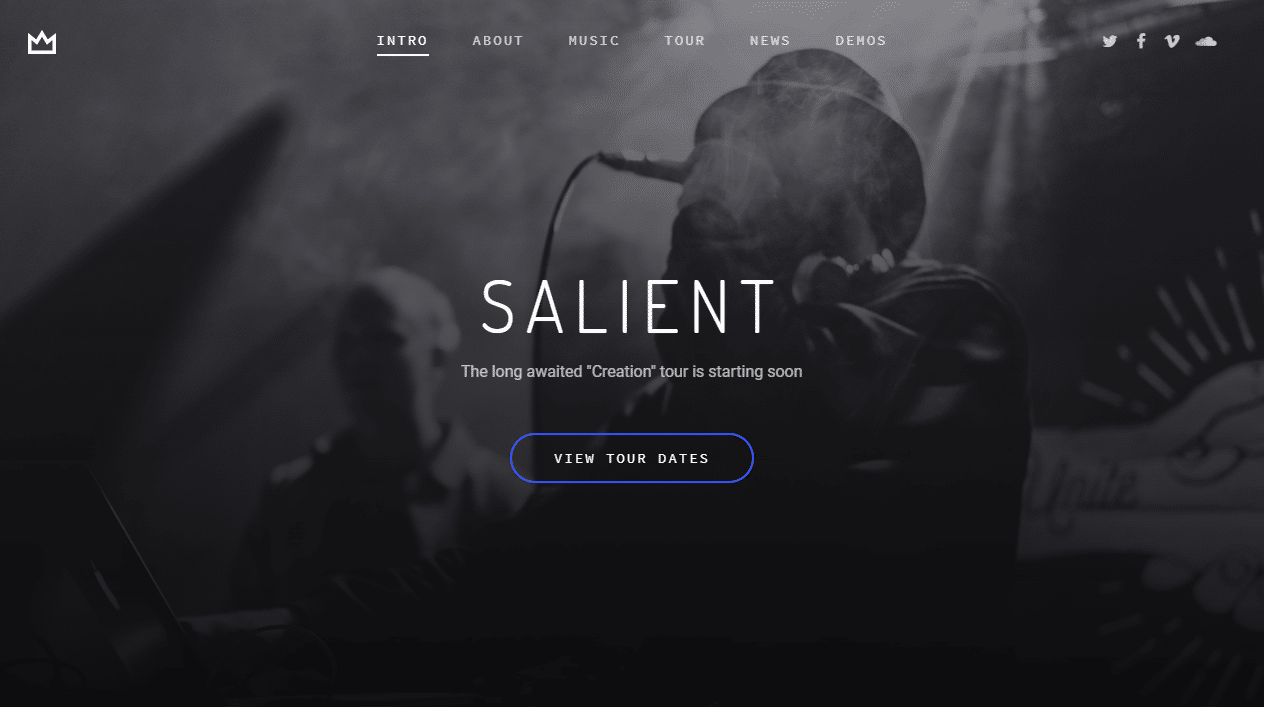 Salient has appeared in other client collections as a popular pick, meaning it's capable of creating any website you want. But for its responsive design, modern aesthetic, and a great look, it's worth putting on this list.
Salient is packed with over 100 templates and numerous shortcodes, all of which allow you to create a website in moments. It's also one of the fastest WordPress themes available, boasting an impressive response time on desktops and mobile devices. Accompanied by a complex yet easy to use page builder, you get a complete package for anything you'll need. There's a reason it's one of the highest WordPress themes around.
SCRN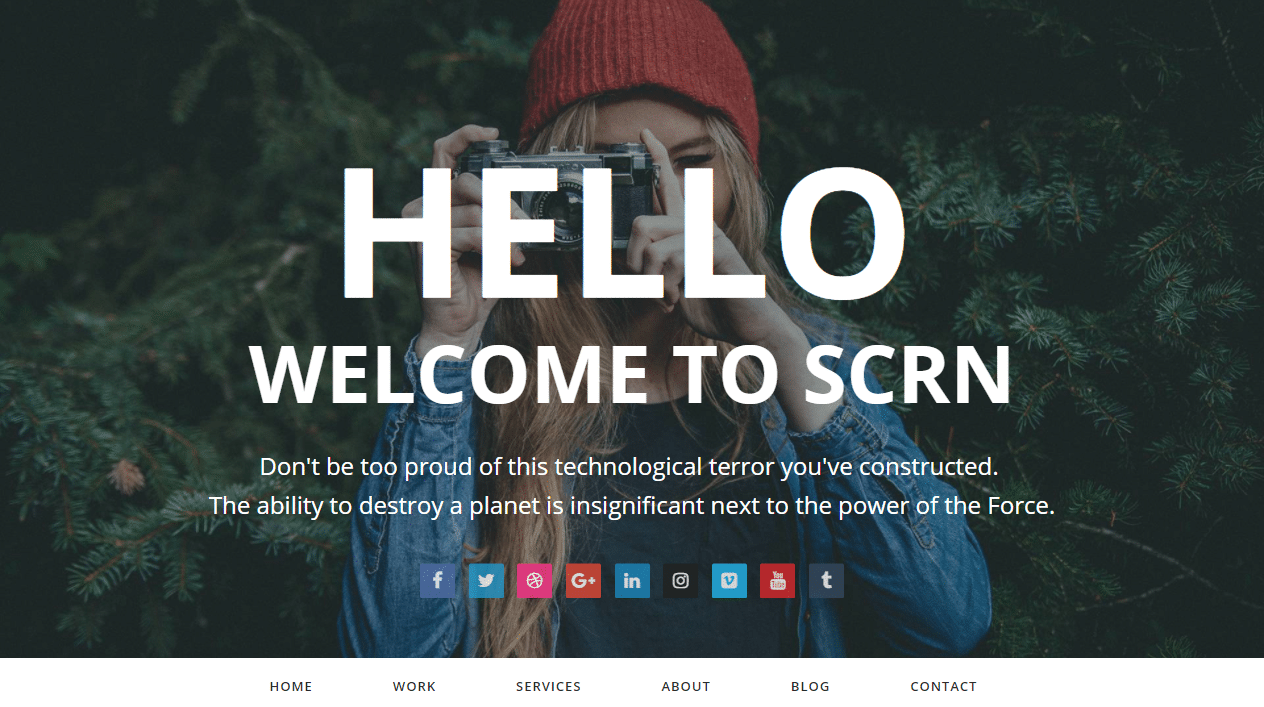 Here's something a little more helpful to photographers. SCRN is a landing-page portfolio theme, great for showcasing your portfolio of amazing photographs. With responsive design, it's a sleek way to scroll through your work on a tablet or mobile device.
You won't need masterful code knowledge to create pages, either. The Customizer Panel and documentation means you have all the materials needed for website creation, modifying each page into its own unique landing zone.
Hazel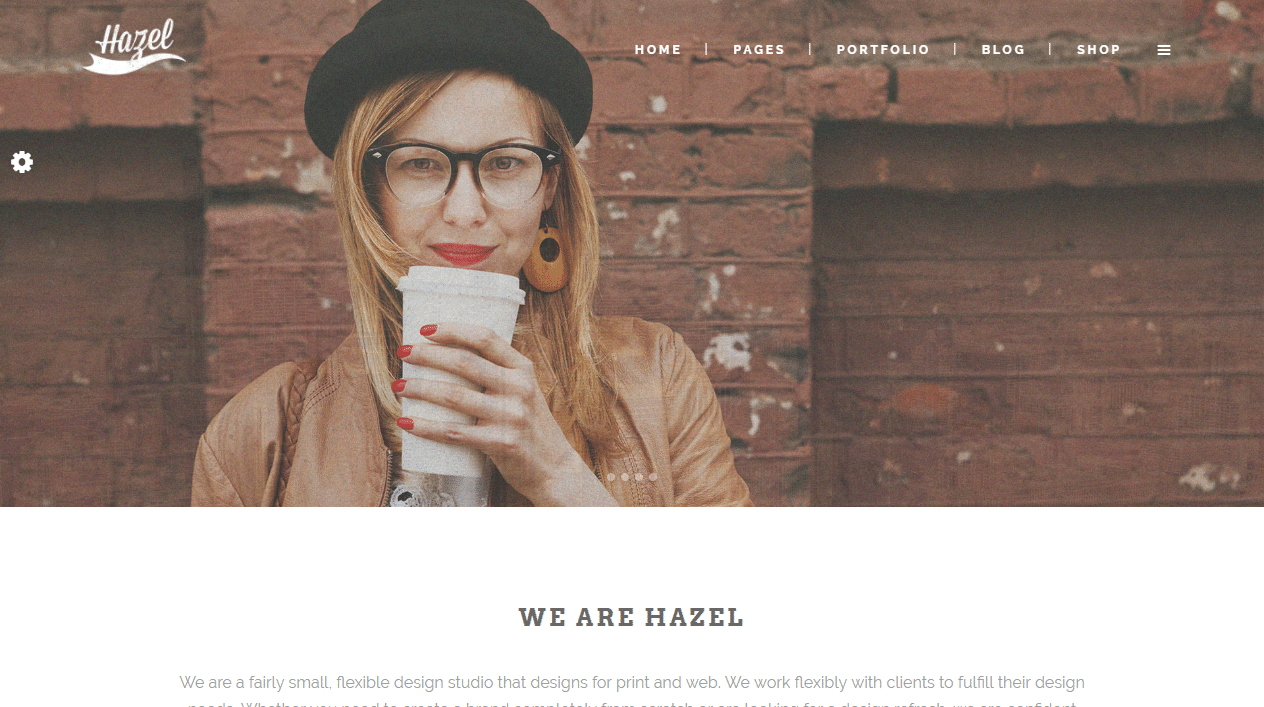 Artistic and flexible, Hazel is a feature-packed WordPress theme that suits any category of photography, personal or professional. It does this by throwing the purchaser a massive vault of 35 easy to install demos, suited for just about any photo related thing you can think of. On top of that, customization is easy and the website responds well on mobile devices, making it great for portfolio use.
Translation support is also available and for anyone looking to strengthen their name or brand, SEO optimization is part of the package. Colorful, rustic, and a joy to both use and navigate.
Lobo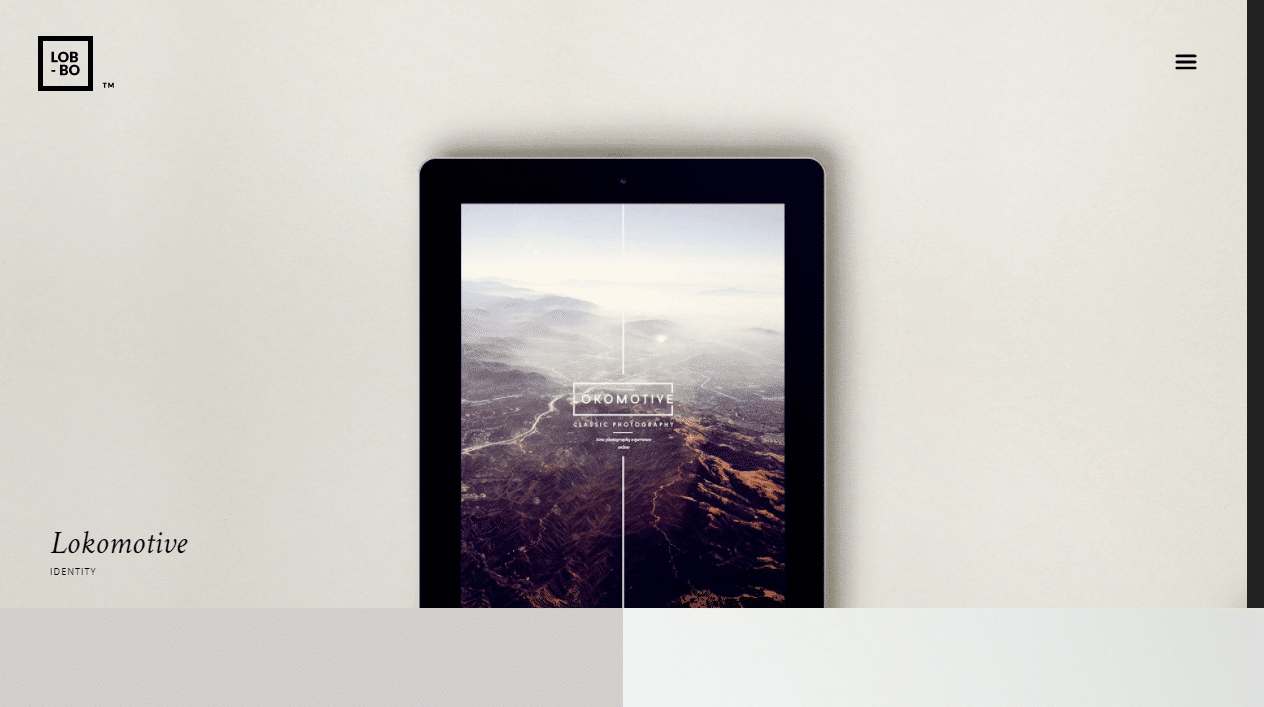 Adhering to the "lone wolf" philosophy, Lobo is ideal as a theme for freelancers looking to build their brand and utilize an online portfolio. But, also like wolves, it's a decent pick for agencies too, especially those who handle photography material.
No advanced coding knowledge is required, as templates and demos combined with easy customization tools let you make a unique website in minutes. These landing pages are extremely minimalist, clean, and heavily stylized, a good way to separate yourself from others. Along with WooCommerce integration and layout management, you'll have a powerful website regardless of how you optimize it.
Newave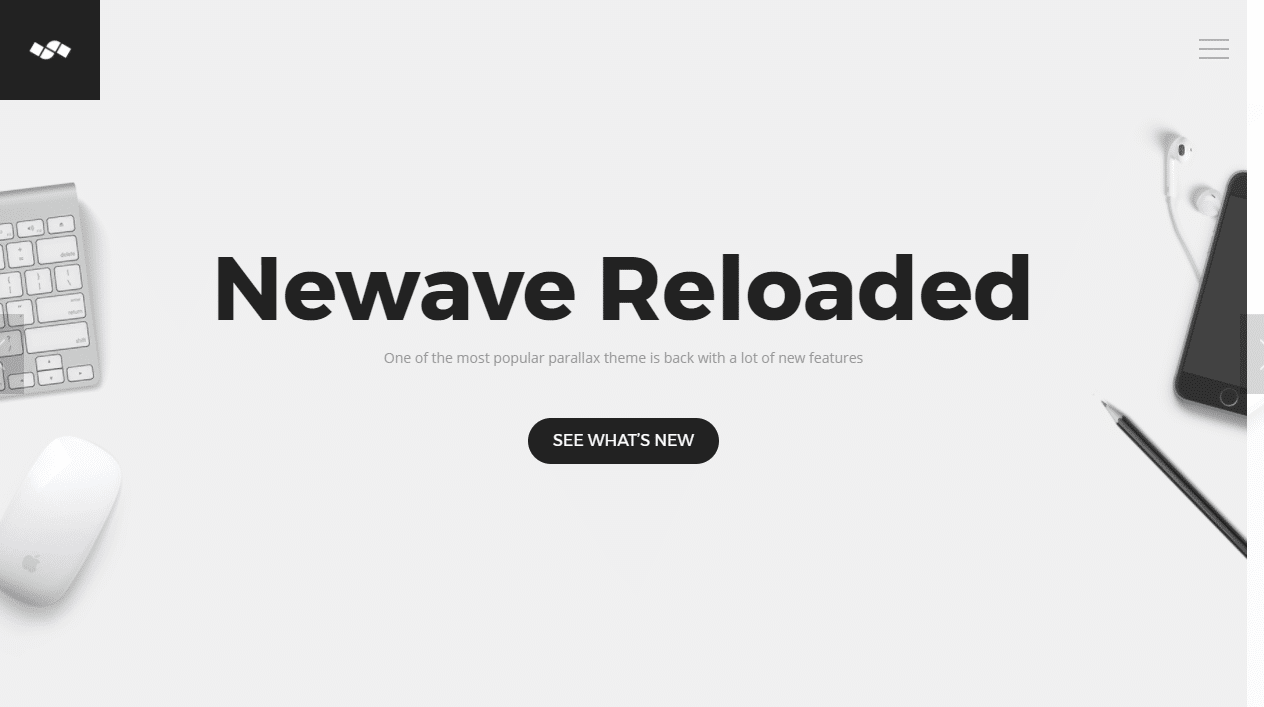 Newave is oriented more towards businesses, corporations, and agencies, complete with a professional design and methods to make an amazing website.
This theme comes with premium plugins like Visual Composer for simple management of pages. It also has five highly responsive demos and unique ways to organize each one based on layout, navigation, and mobile compatibility.
Other helpful features include contact forms for potential customers and satellite map integration, assuming you have a physical business location. A great way to give your online presence a stylized look.
Core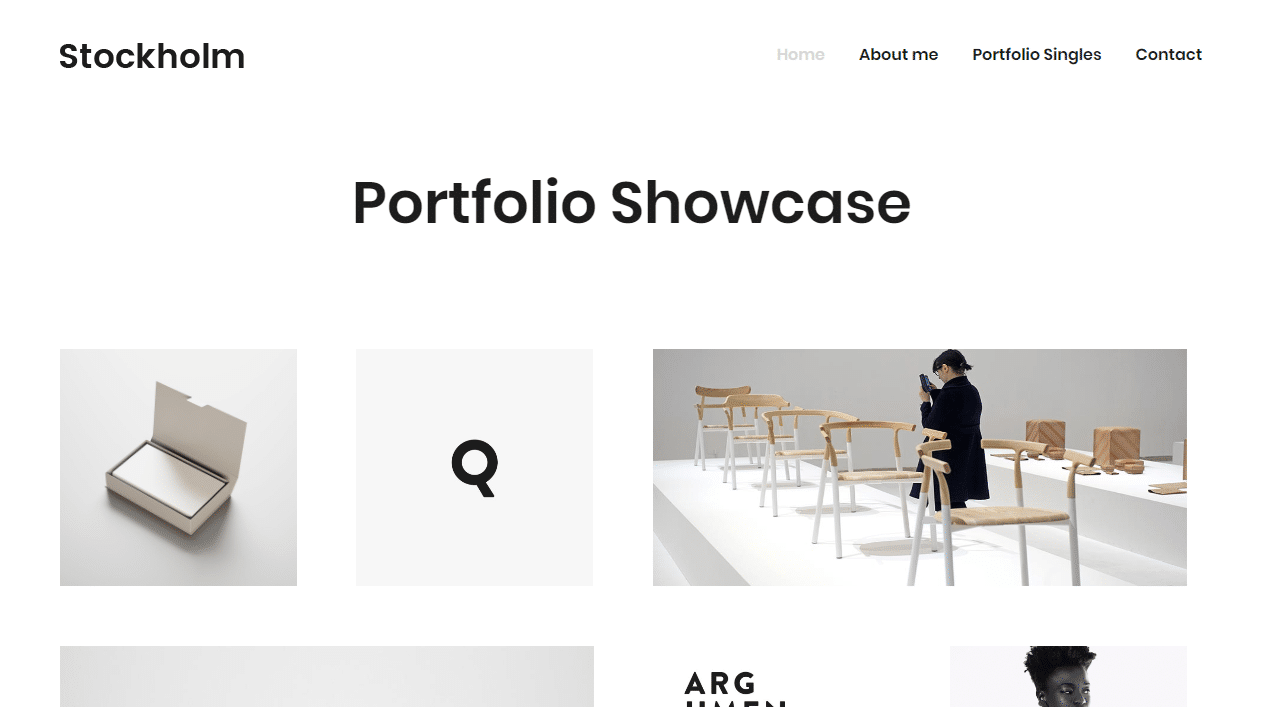 Core gets its name for focusing only on essentials and presentation. This theme – technically multi purpose – is ideal for photographers looking to build a portfolio. Agencies can also make use of it, thanks to the social media integration and ways to link to different content types.
Content is presented with a unique flow gallery which makes navigation simple, while several templates are available for the purchaser to get started faster. Content is the focus here too, with emphasis on gallery and less so intrusive links.
Dandelion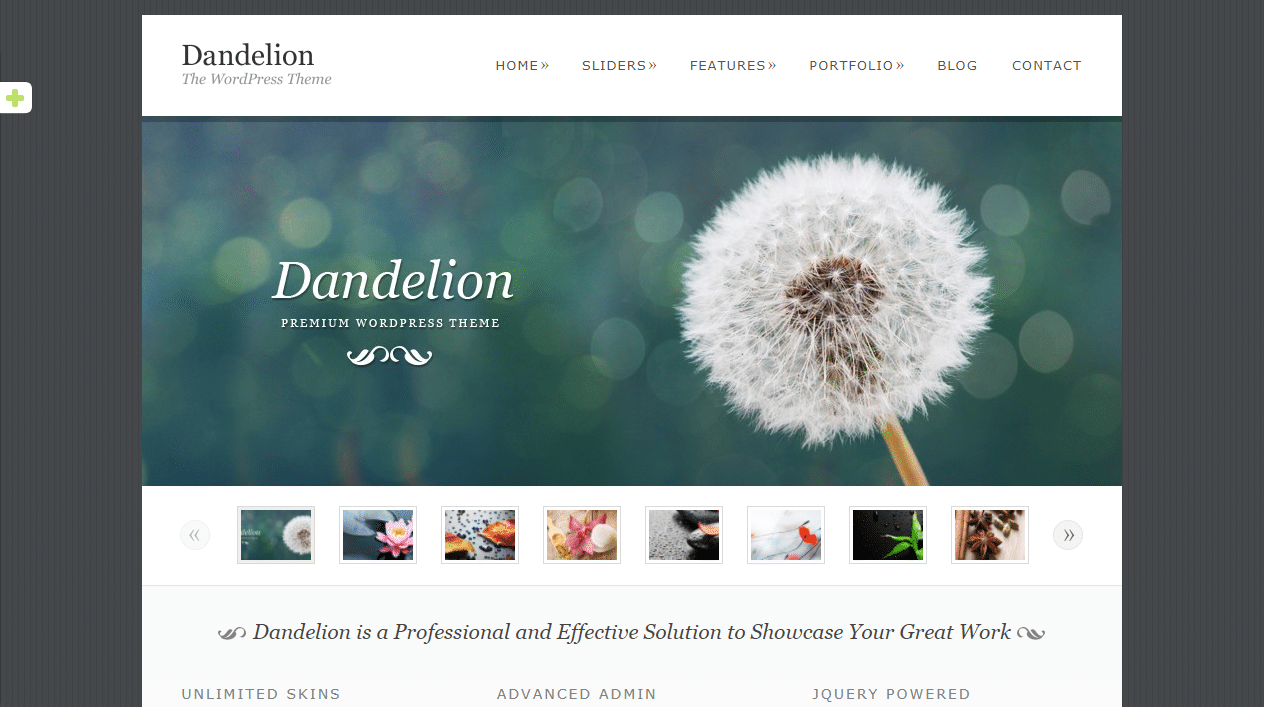 Another theme good for content showcasing, this responsive theme has lots of administrator options when customizing. You can change layouts how you see fit, build galleries, and include blog posts for audience building.
Recent updates have also allowed for compatibility with the Envato Market plugin, so you can sell services or content.
Impreza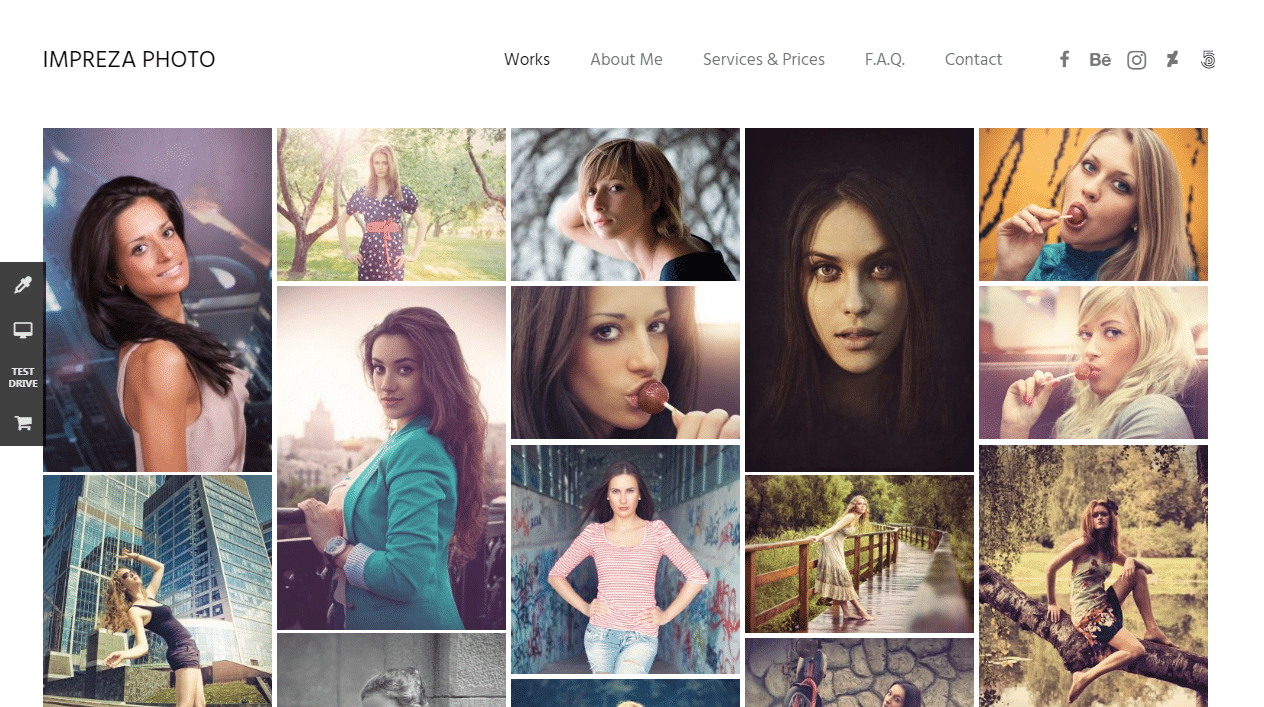 Look who's back on the list! Impreza is an amazing theme I've covered before in our "Best of Creative" category, but because of its features useful for photographers, it was unthinkable not to add it back in.
In all fairness, this theme is flexible, meaning it's finely tuned for all sorts of uses and categories. But, this power lets it work for photography uses perfectly, with great gallery features, links, and visual styles to compliment pictures of choice.
With a high mobile performance, everything is presented in clean, grid-style format and is super easy to customize. This is because Visual Composer and Slider Revolution are added for free. Ultimate Addons also come along to spearhead your website into something truly special.
Kleanity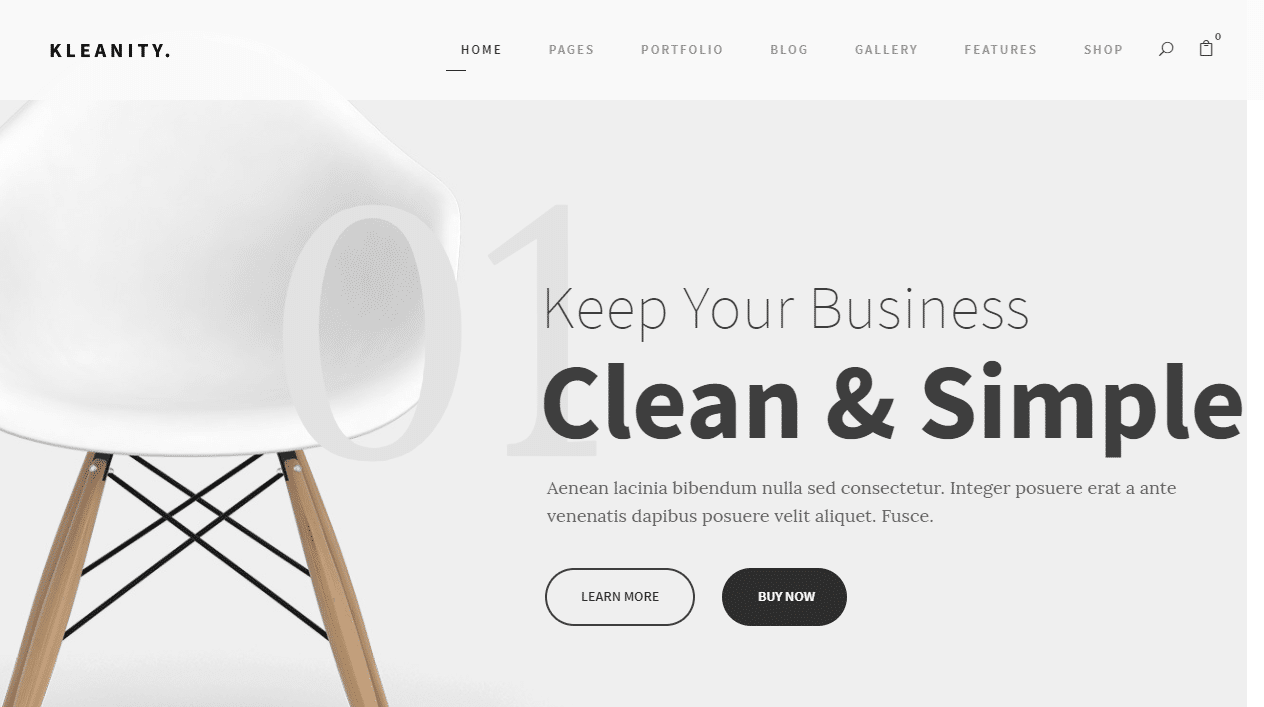 Shifting in choices, it's time to start taking a look at some of the best WordPress Photography theme choices in the past year. Starting us off is Kleanity, a name that could use some spell check.
Joking aside, the name comes from its clean, responsive layout and design. Content meshes together in complementary grids while unique animations engage the eye. Modifying content is also its own fun, utilizing a unique icon system for changing various formats like layouts, headers, and galleries. You also have several demos which can be imported with a single click, and WooCommerece is integrated, good for businesses.
Boo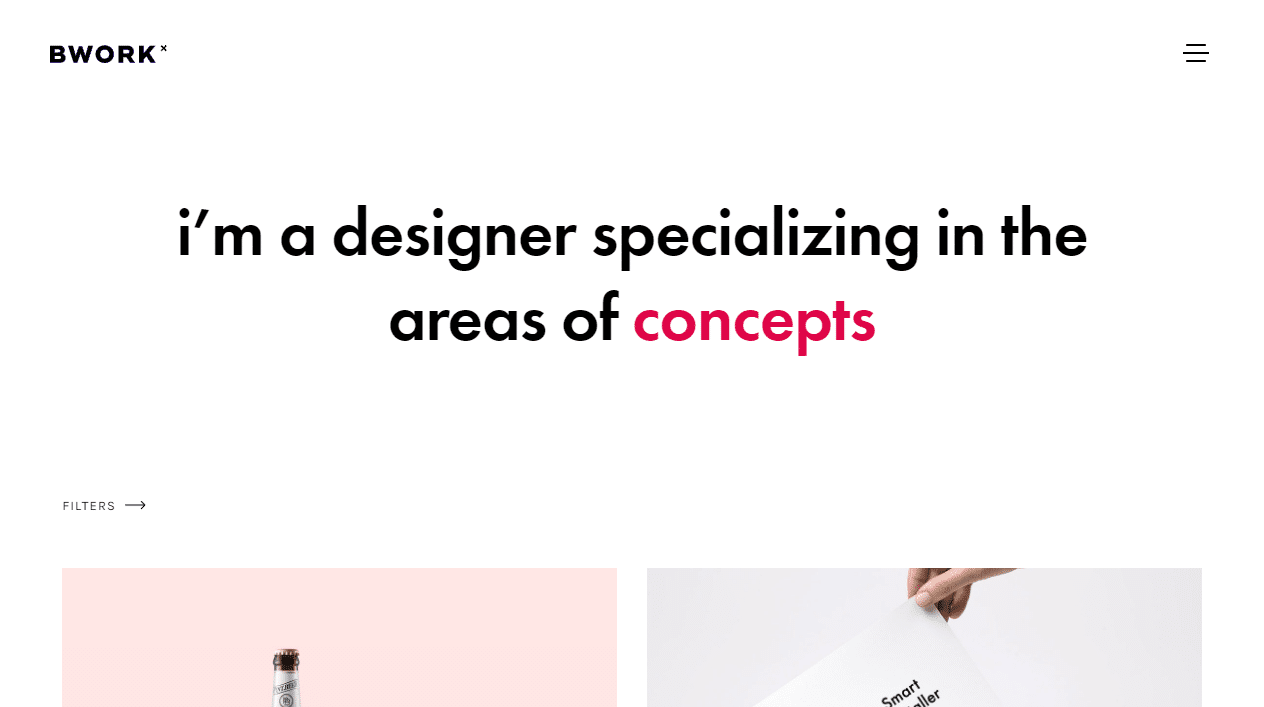 There are no ghosts in this theme, I promise.
Rather, there are numerous ways to build your dream website in minutes, or so the theme boasts. This means, while good for photographers, it can morph into just about anything you need, giving purchasers tons of flexibility in their design choices.
That translates to over two hundred templates and simple ways to modify them, no coding knowledge required. It's also SEO optimized, has translation support, and updates regularly. The Live Customizer will also let you see changes in real time so you can get an idea of what your content looks like on the web.
I'm underselling it, but this is a content rich WordPress theme and honestly, if you decide photography isn't your thing anymore, Boo can change with you on a dime.
Argenta (Recently Updated)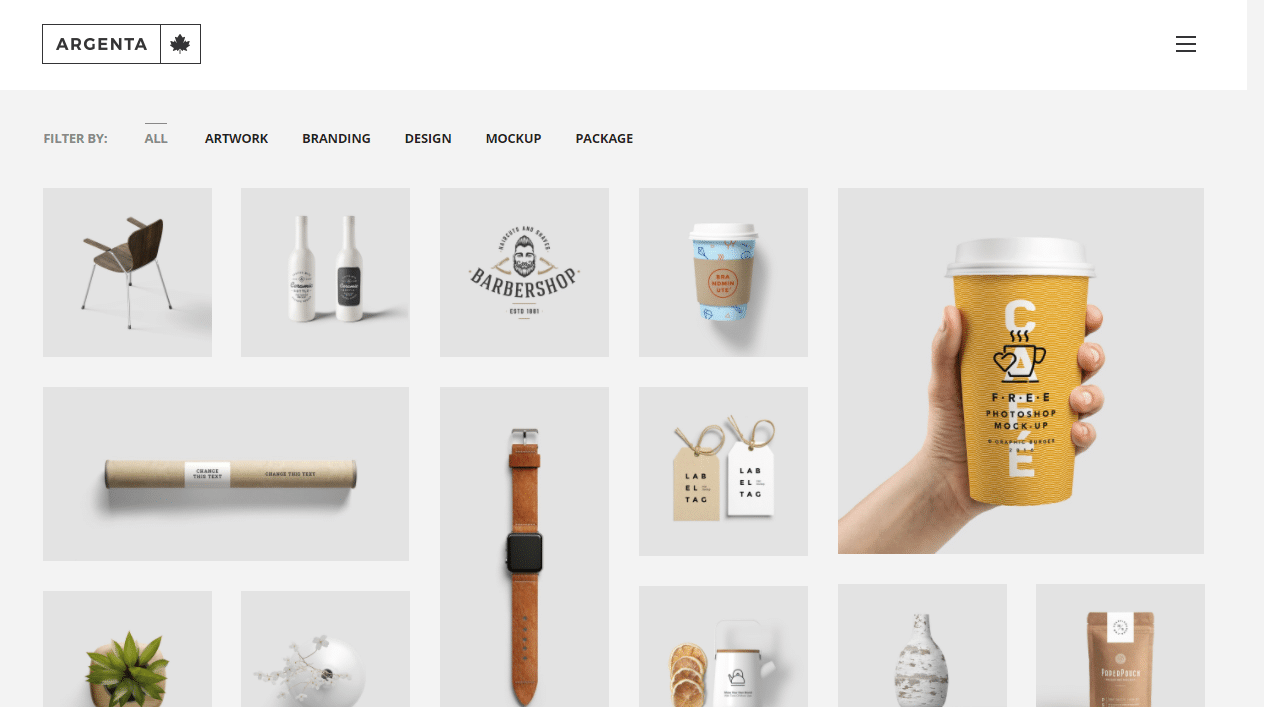 Argenta is another super flexible theme with tons of creative, high-quality demos and easy ways to customize them. Visual Composer and Revolution slider are included, along with mobile high performance and SEO optimization.
Clean design and galleries complement its minimalist structure, with numerous shortcodes available and translation support. For that important extra character – something photographers will appreciate – you also have unique icon galleries for that one extra layer of character.
Fizz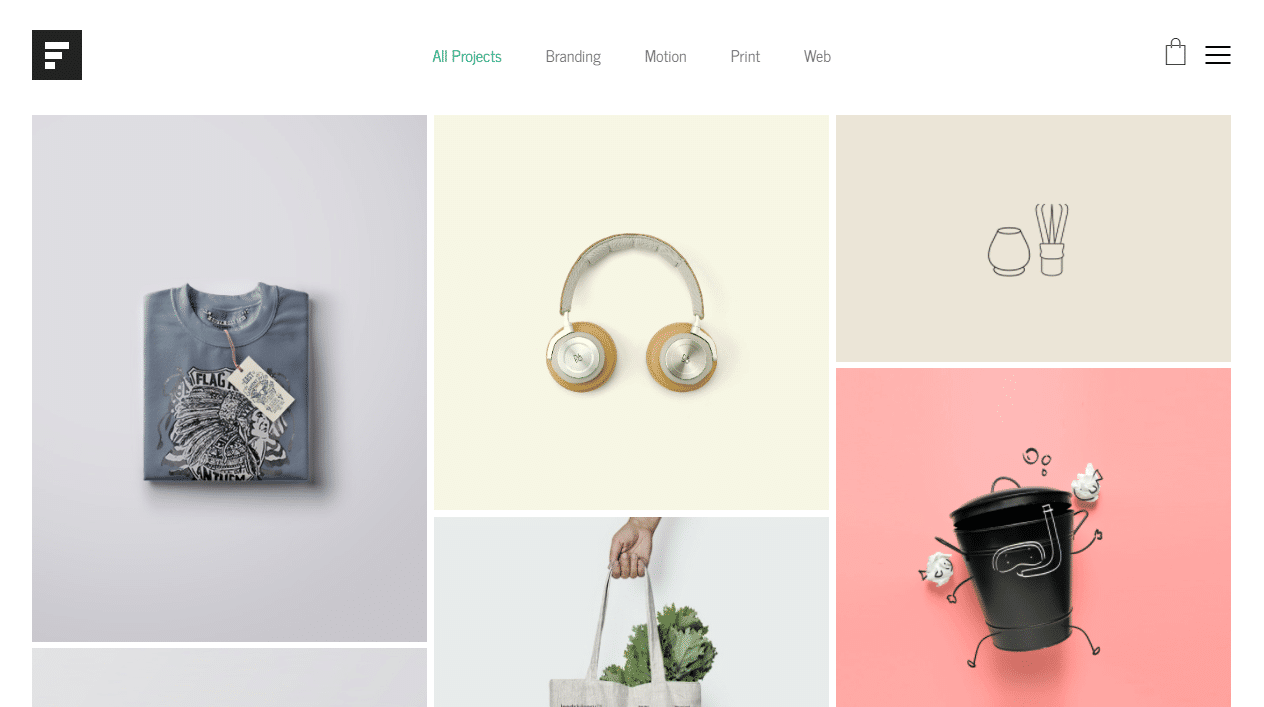 Here's a WordPress theme best for portfolios. Right from the get go, it's easy to see why this is an ideal option for presenting photo work in a creative way. Simple customization organizes menus and links into galleries combined with slider animations, giving your landing page a unique, standout flair.
You can also add filters for your content, simplifying navigation. Those changes are visible in real-time, and all this leads to a high response time on mobile devices. With unique fonts, translation support, and WooCommerece integration, this theme will accelerate your brand like fizz in a soda.
Arnold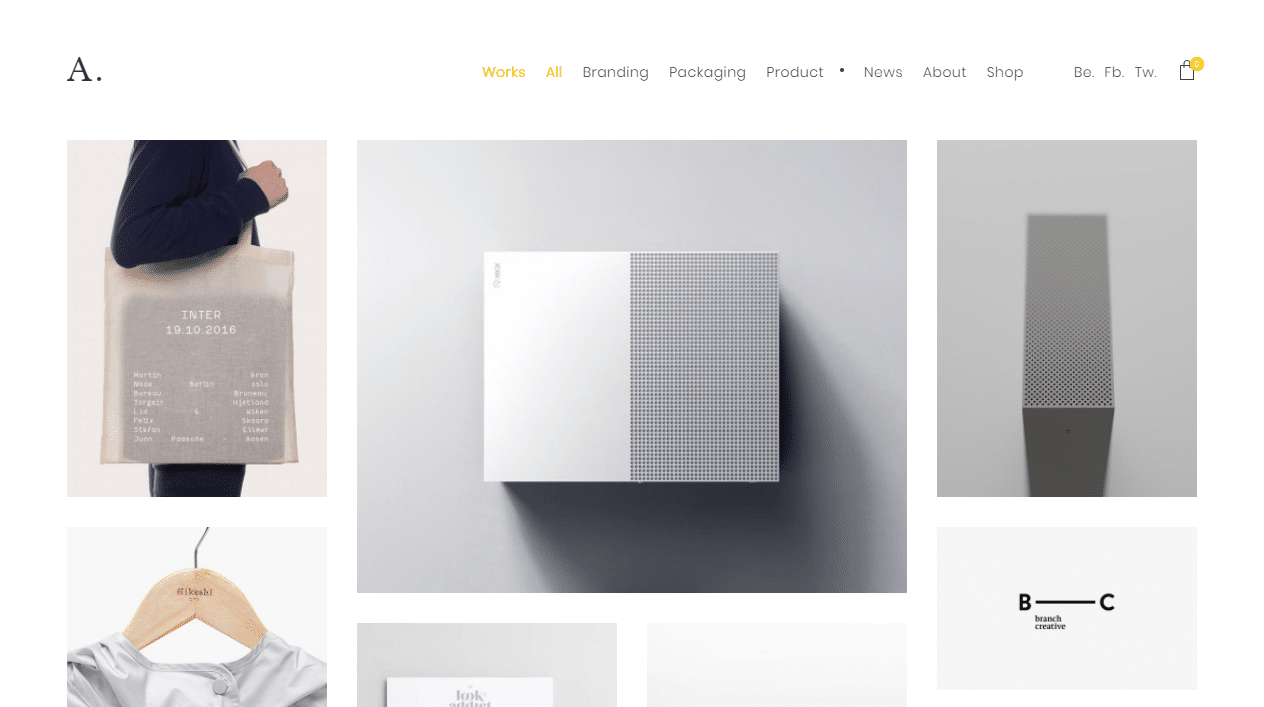 Probably not the Arnold you're thinking of. But that's okay, because this Arnold is better.
A creative WordPress theme, Arnold is aimed at creative types and photographers who want easy ways to customize their landing page. Arnold delivers. A unique drag-and-drop system lets you configure page layouts as you desire. Galleries can be adjusted in almost any fashion possible, while a host of features come on board for a complete package.
Social media integration works for brand strength, and translation support, WooCommerce integration, and multi-language support expands your audience.
Werkstatt

Visually captivating with a flashy aesthetic, this theme is ideal if you want to capture attention and hold viewer interest. It comes loaded with numerous templates and demos too, so you have a variety of options right out of the gate.
Combined with the numerous pre-made concepts, purchasers benefit from drag-and-drop design with near unlimited creativity. One of the best choices for the sheer options available to them.
Adios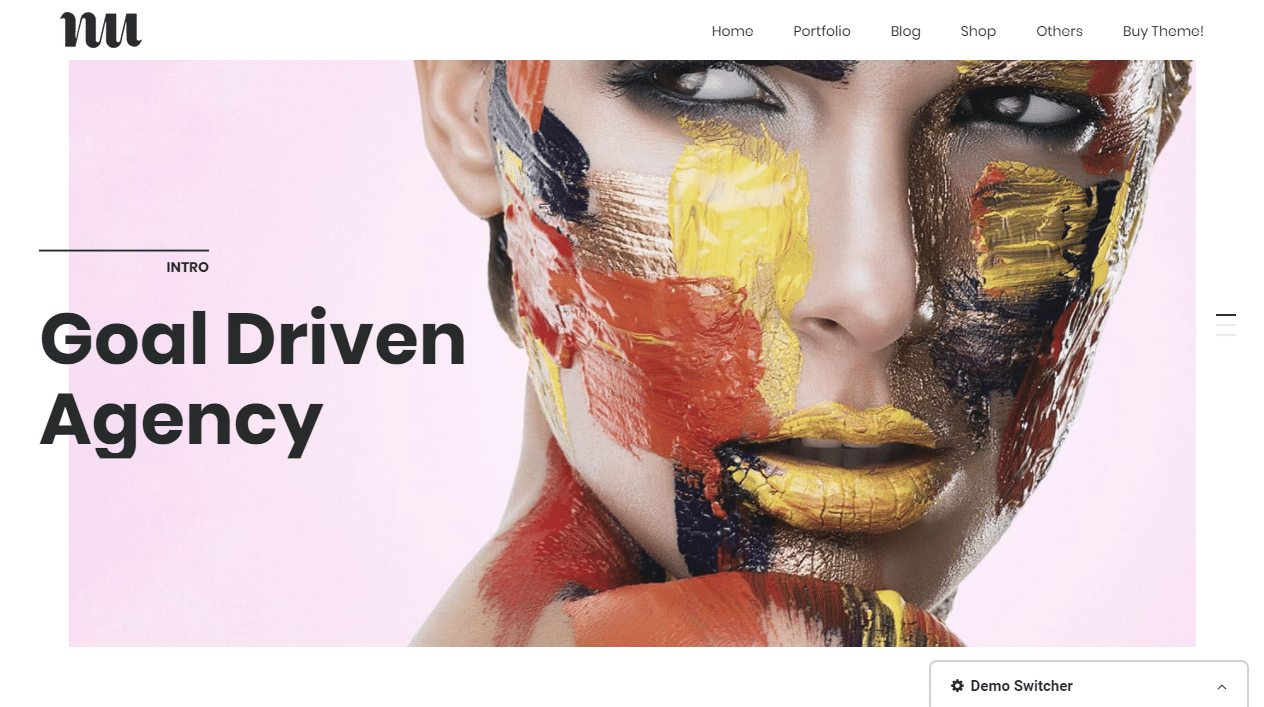 This WordPress theme presents media and photography content in an artistic, stylized way. Ideal for businesses or photographers looking to enhance their brand, you'll have a creative edge over competitors with its unique layout. Purchasers also receive numerous templates to get them started, along with easy ways to modify each.
SEO optimization gives you better web traction, while fast website performance means there's no lag on any device.
Grand Photography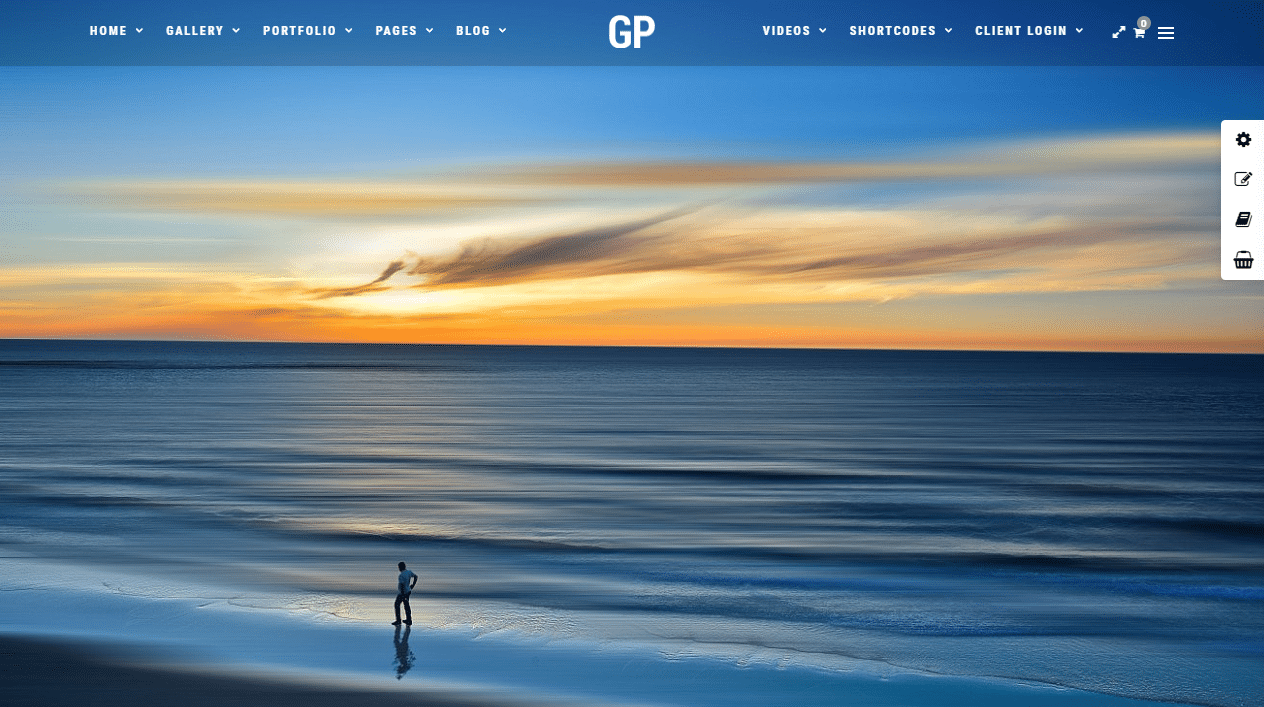 This theme is absolutely jammed with features, tools, and formats, all with the photographer in mind. Purchasers will receive hundreds of custom templates, all of which have their own unique layout style and appearance, allowing for easy setup.
Aesthetically the theme is also simple, clean, and functional, operating well on mobile devices with premium plugins to sweeten the deal. WooCommerce, like you'd expect, is part of the package for selling wares. One-click installation gets demos ready to go in an instant. Infinite scroll and mass upload for galleries also make landing pages a possibility.
Like the name suggests, it's grand in both design and function.
Collective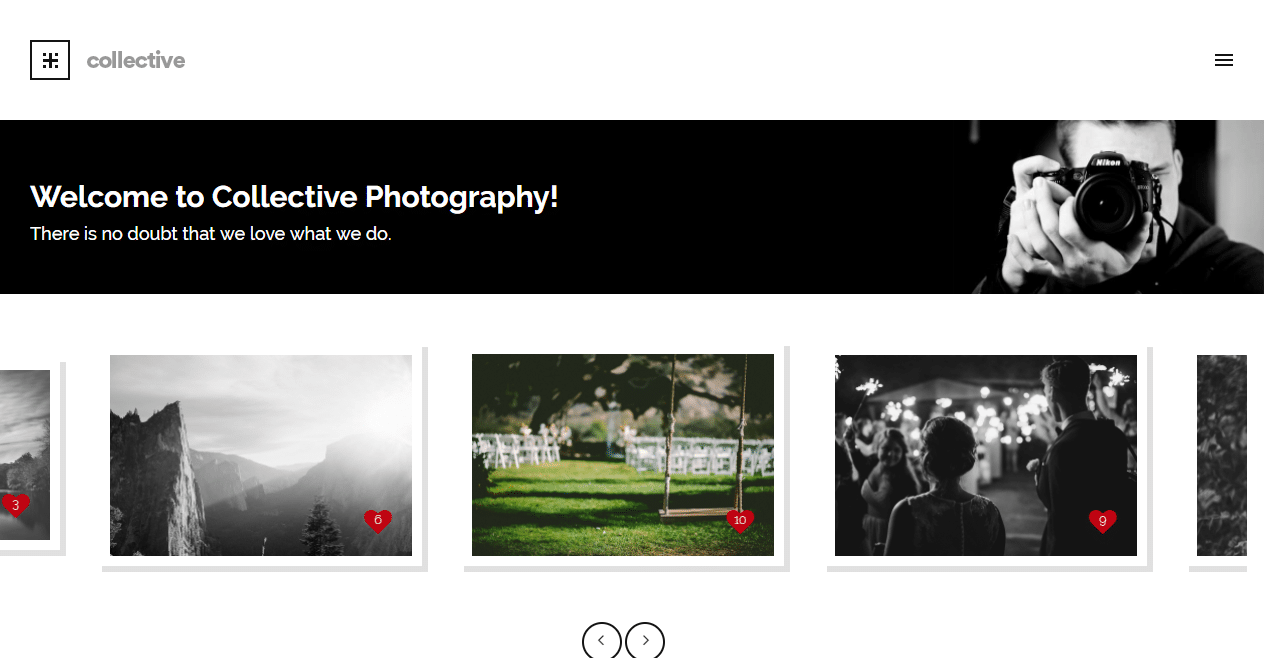 So while I doubt using Slim Shady's "back again" as an advertising device is the most effective selling method, what I do know is that Collective is another great photography WordPress theme.
I've covered it before as a multi-purpose theme, and it still looks great when used specifically for photos and galleries. That's because it has minimalist design and grid-format with a variety of plugins to make website customization easy. Shortcodes, Visual Composer, and template options give you an array of choices until you're satisfied with the final product.
For building those all important clients, Contact Form 7 and WooCommerce are included, along with translation support for international readers.
Dazzle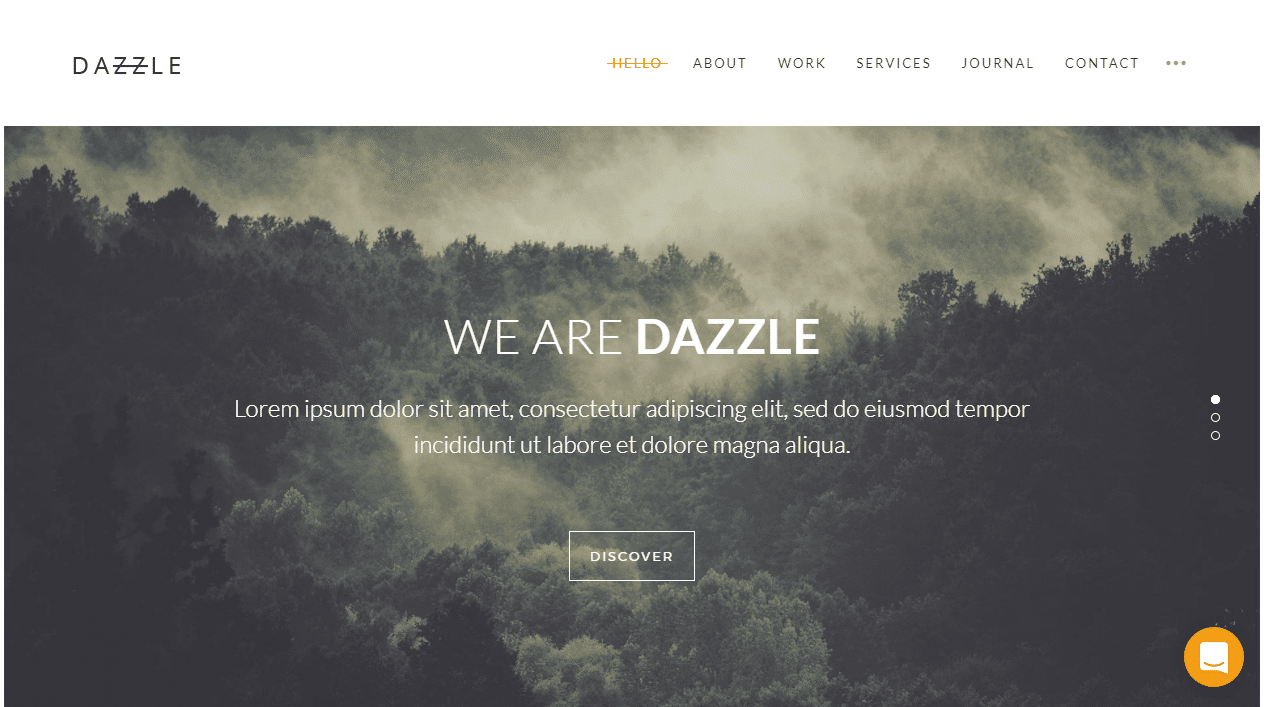 Capture attention and build an audience with Dazzle, a WordPress theme suited for landing pages, sales, and galleries. Elegant and simple, Dazzle makes use of responsive design to efficiently present material to an audience with several features for purchasers.
Several demos get you started on the right foot, with a handful of powerful plugins included for free. Visual Composer, Templatera Addon, and Slider Revolution are all here to further accent your website creation. Along with translation support and animation integration, you've got a great looking theme with powerful tools.
Ion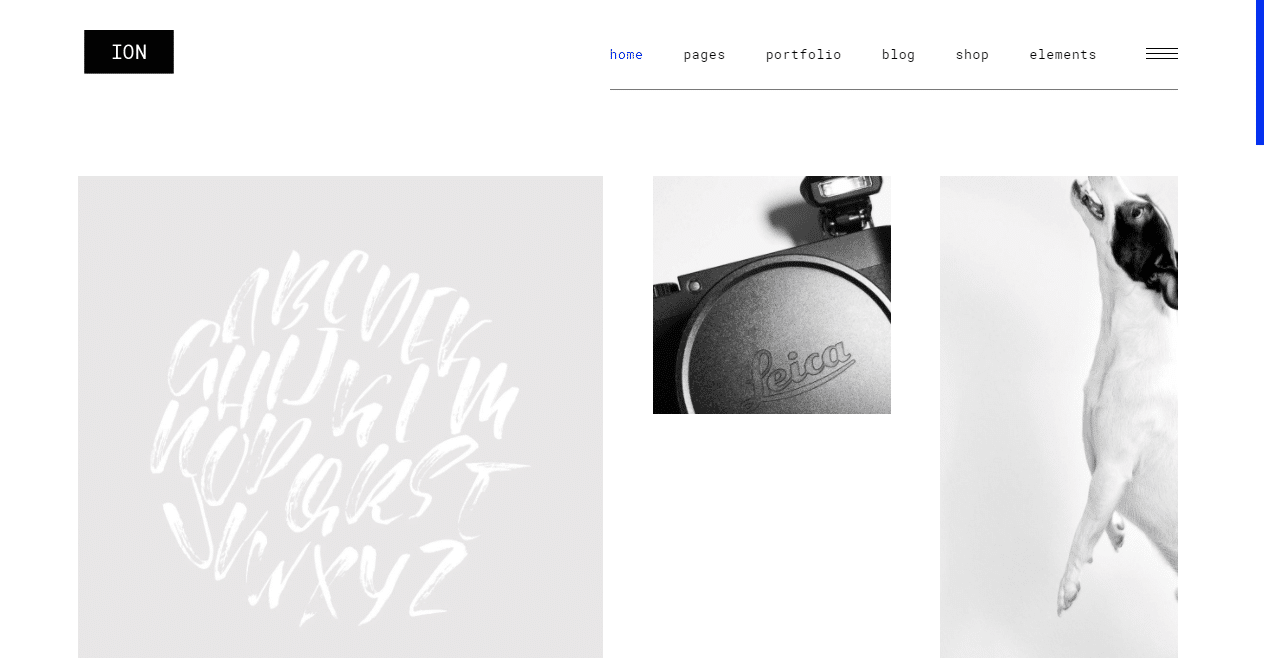 Into the last chunk, here we look at some of the better rising themes that sprouted up over the course of the month. To start us off, Ion is my next choice, a theme suitable for creative types.
It's minimalist and utilizes stark aesthetic contrast, melding gray tones with harsh blues. If you feel that fits your style, it might be right for you. It's got ways to go, but with several templates and easy ways to modify them, Ion might give your gallery lots of the desired personality.
Thefe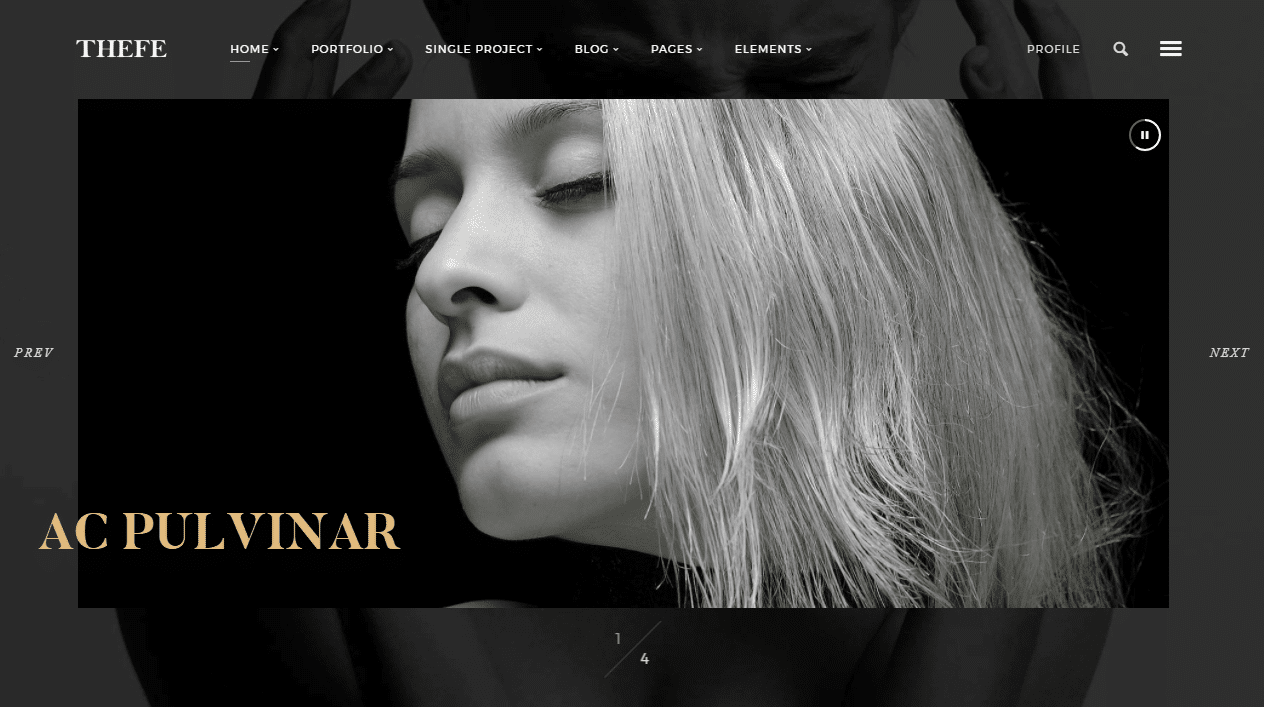 Another rising star, Thefe is a stylized gallery theme for photographers.
Purchasers choose between two primary templates, "light" or "dark," and from there have several sub templates for better customization options. The creators built the theme with Ajax, and boast high website performance, meaning almost no load times. Great option for portfolios or photo centric content.
Maestro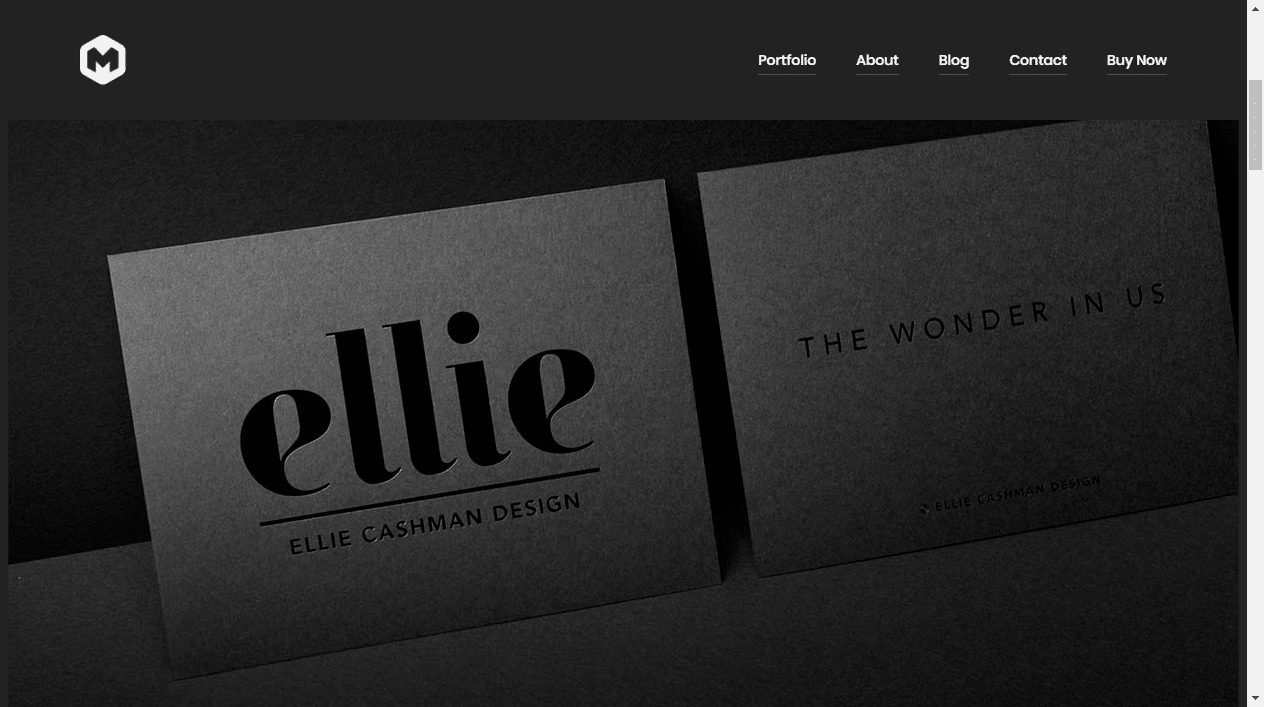 What is a maestro without an audience to see their great works? The creators of this fresh new theme were probably thinking the same thing, as Maestro is a well-crafted portfolio theme for photographers (and other creative types).
It's a beautifully simple landing page with an array of premium tools to design the ideal portfolio. To name a few features: Google font integration, translation support, and Visual Composer. If you need style, substance, and ease of use, it's the theme for you.
Naix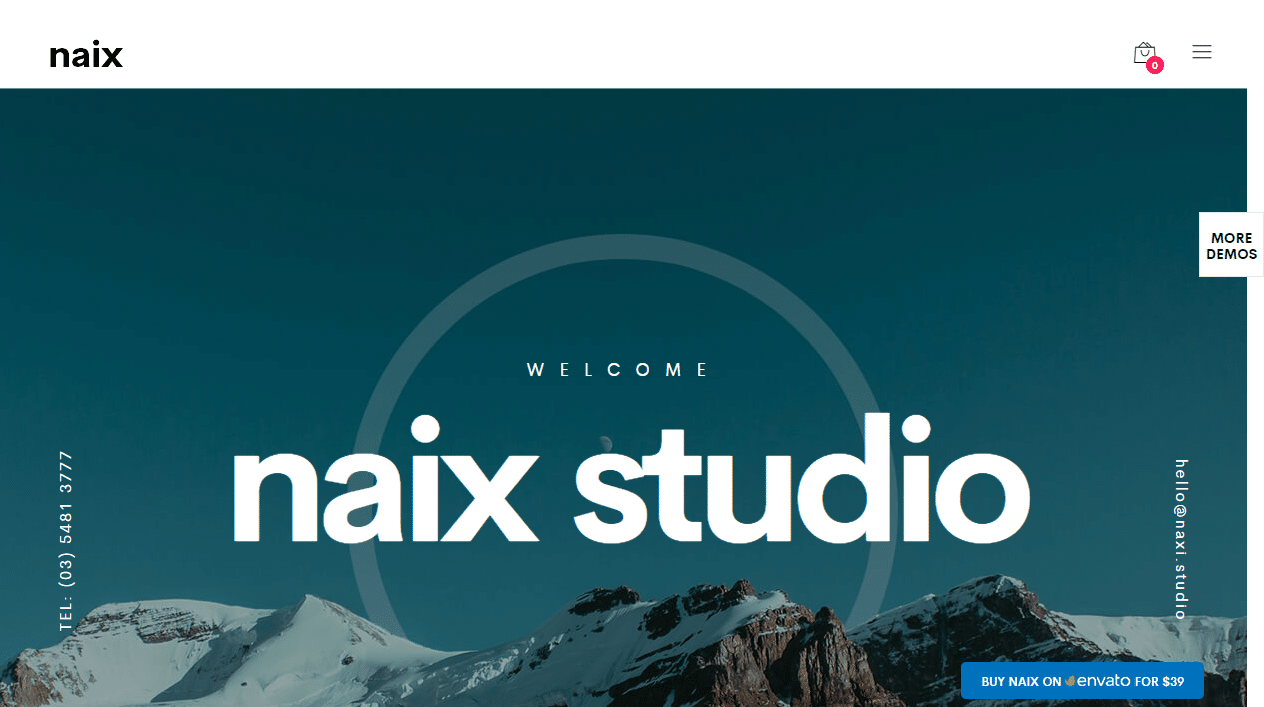 Naix is a high-performance WordPress theme suitable for any creative endeavor. It comes loaded with a variety of demos and numerous ways to customize each. With expansive documentation and great support, you won't be left without a light when creating your dream photography website.
For businesses, it also has mobile support and WooCommerece integration.
Mishuk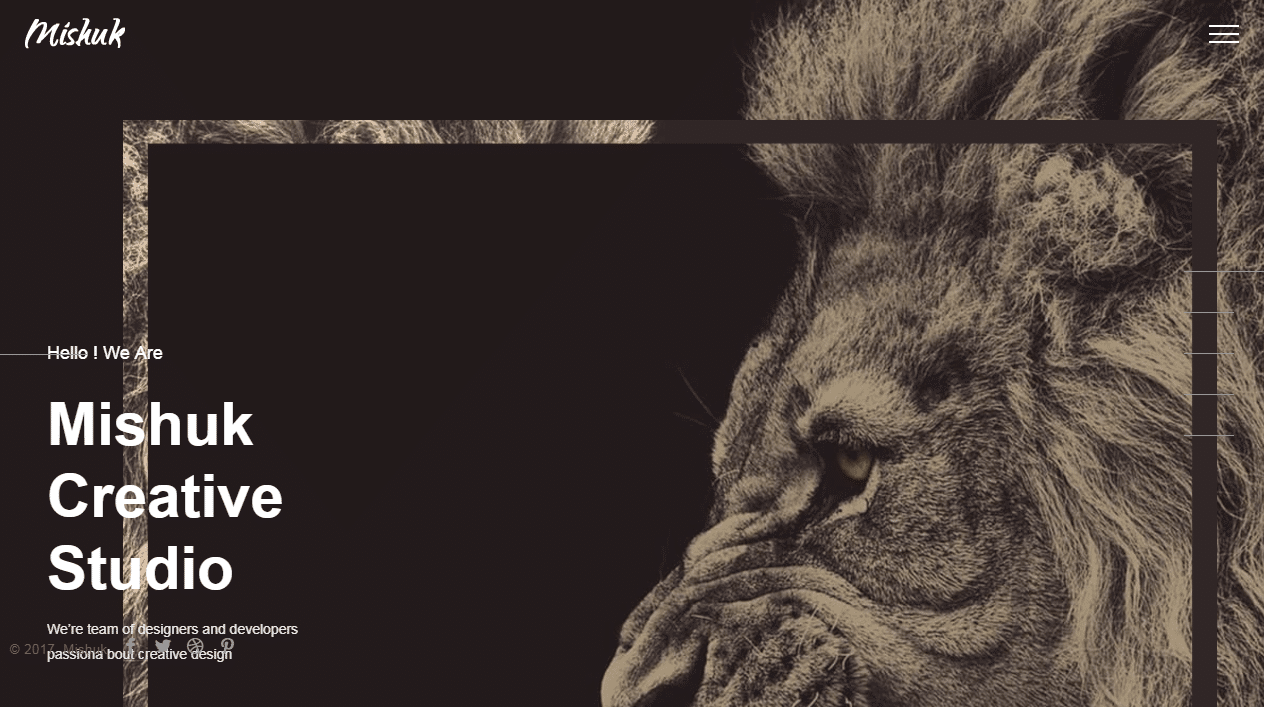 Mishuk is an incredibly stylish portfolio theme suitable for anyone in the photography business. One of the immediate eye catching elements about this theme is its animation sliders, which are fluid and fantastic to look at. Accompanying this is a complimentary design for anyone with a need for galleries, along with all the tools you need for it.
For businesses, it's also got WooCommerce integration, a section for staff portfolios, and ways to explain what you do. Great professional option.
Ivery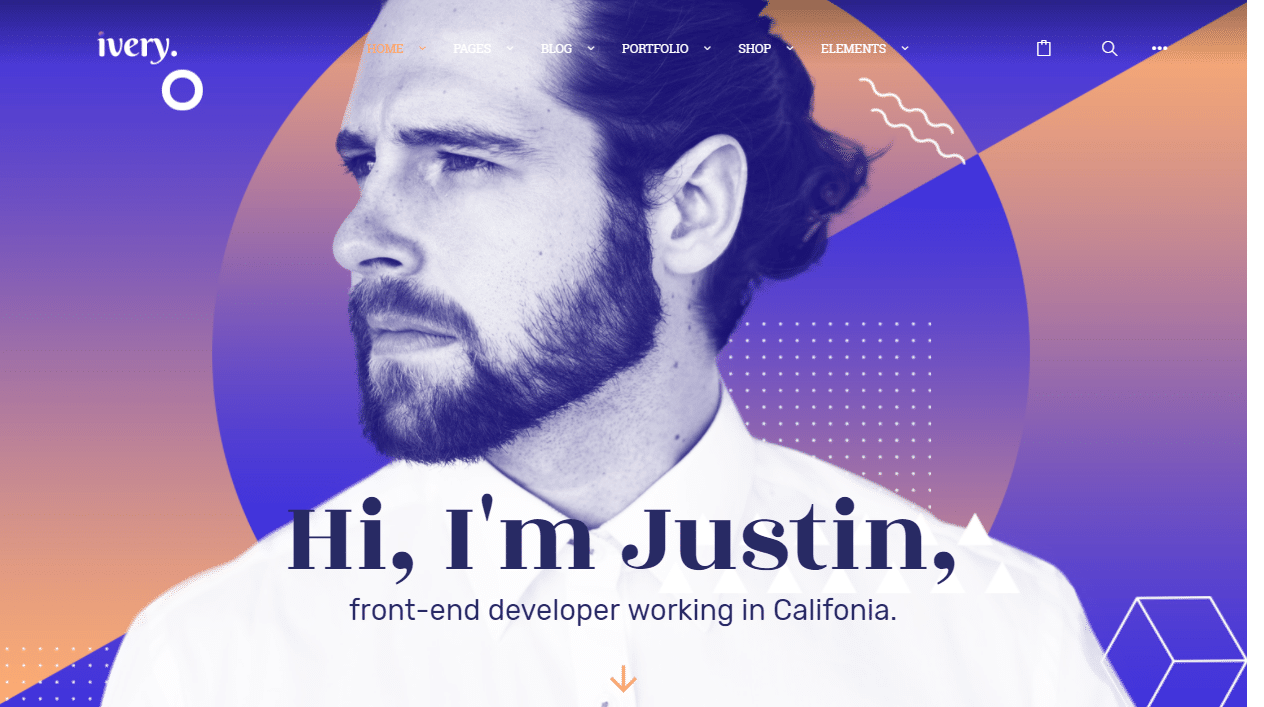 If you were getting tired of the "gray and desaturated" forms of portfolio styles, Ivery might be more suited to your photography website. This theme chooses bold, strong colors to hold attention and has several demo templates to get you started. Slider Revolution and Visual Composer are included for free, which is a nice bonus.
Great if you're looking to add some color and vitality into your work.
Cassini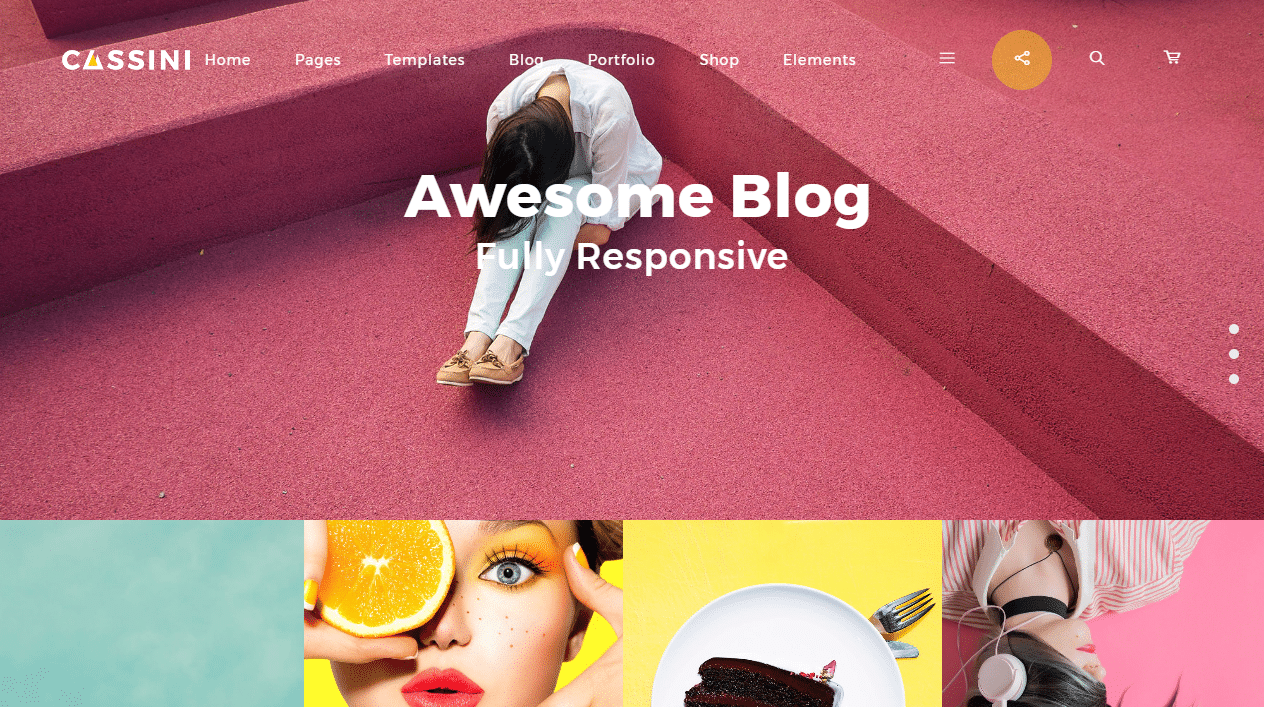 Cassini might be new, but it's packed with personality. This WordPress theme is technically multi-purpose, working for e-shops or blogs, but its format lends to photo based websites perfectly. This is because the site design is all grid format, where posts and content are organized in a stylized fashion.
This, of course, means it has high mobile performance, and among its many features, has translation support.
Rooma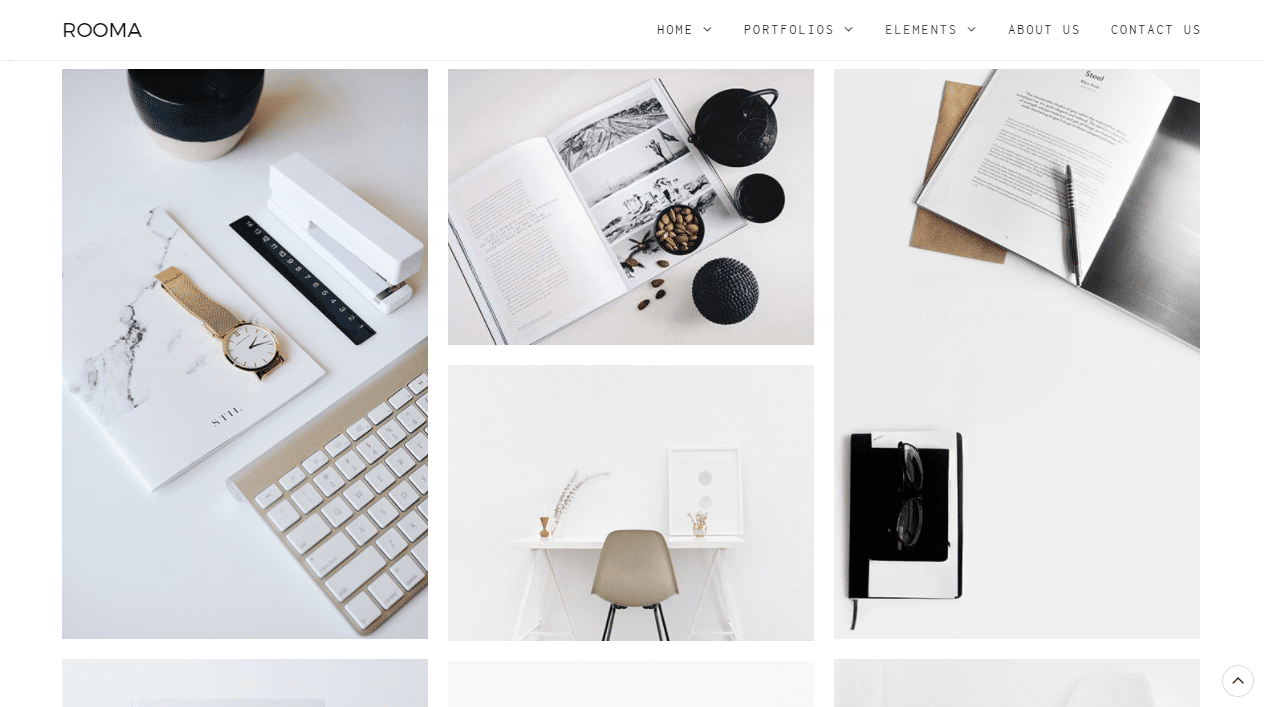 Rooma is a super crisp, clean portfolio theme which should accent your photography needs perfectly.
Its look, style, and feel all come off like a modern day business card, complete with creation tools to create a truly professional look. Aside from unique icons and four original demos, you also get SEO optimization, consistent updates, and one click installations.
Iso50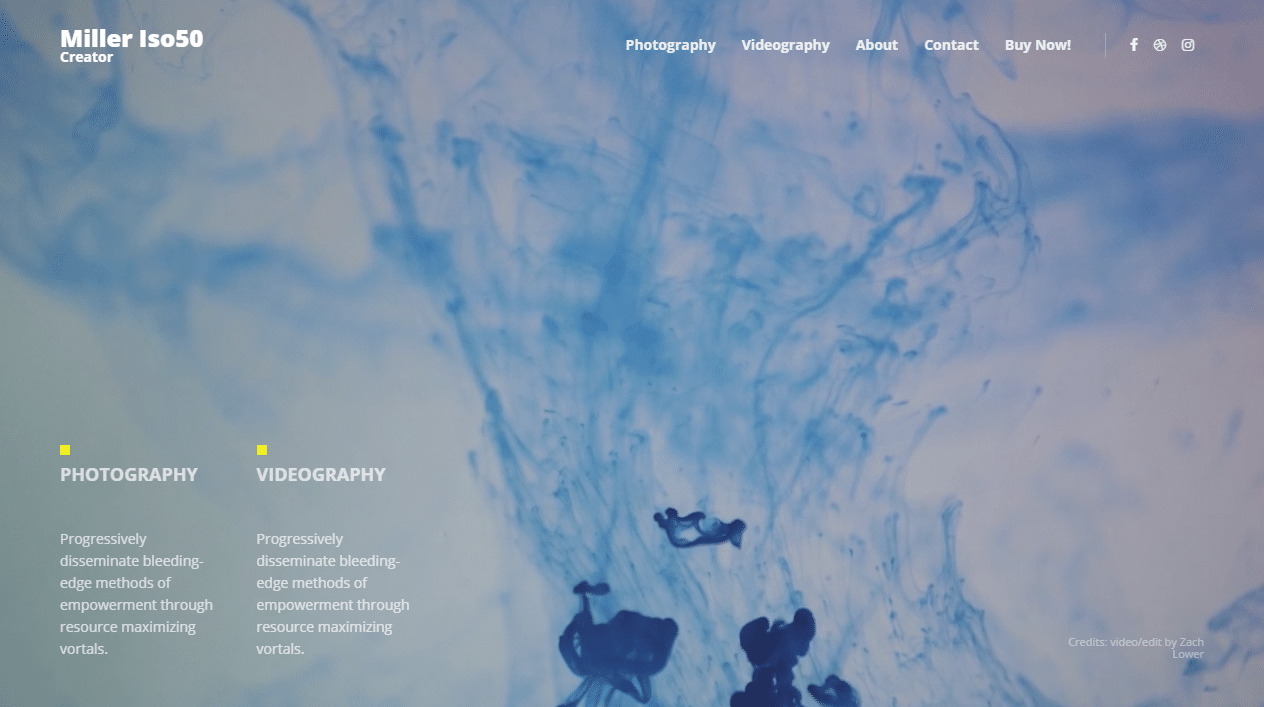 Though it's new, Iso50 already makes a bold claim, that its one of the best themes for photographers and photo companies. Time will tell if this reputation is earned.
However, it does have a lot of strong features and looks great visually. Easy customization, lifetime support, one-click installs, and tutorials are part of the package, to list a few. With those tools, you can create anything that comes to mind.
Dani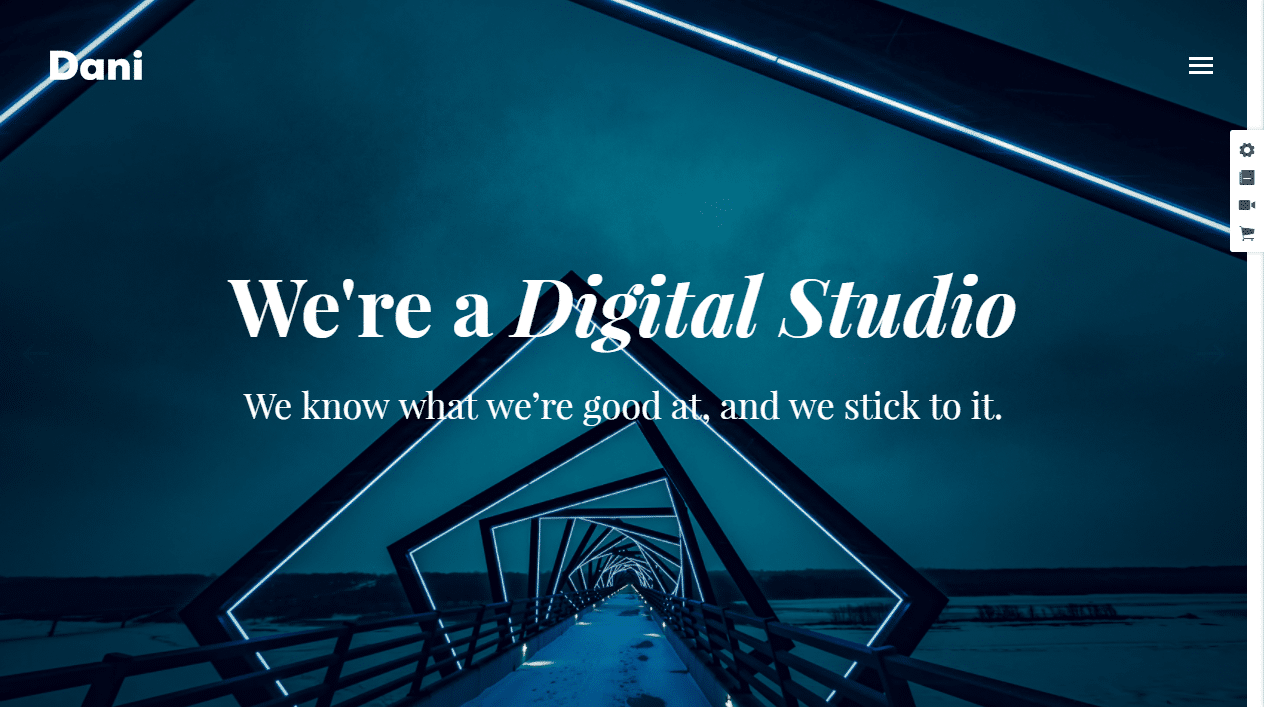 Alas, we've reached the part of the article where it's time to go. But before you do, check out Dani, a well-rated creativity theme that's flexible for both portfolios and agencies. This is great for digital vendors or another potential portfolio option. It's clean, simple, and engages the eye with impressive animations. Definitely worth your time.
Hopefully, by now you've found the theme that's perfect for you or your organization. Until next time, dear readers.