Time to explore the Best Creative WordPress themes out there! There's no price for recognition – it's an invaluable commodity, especially in the creative world. Thanks to the internet, millions of creative minds have methods to share their works. But of course, with so much content submitted on a daily basis, establishing oneself as a recognized name is challenging.
Doubly so if you're working to build professional portfolios. These can be the difference between scrounging up freelance gigs here and there to legitimate full-time positions at a dream company. Or, it allows you to pursue the means of success by yourself with the support of a large fanbase.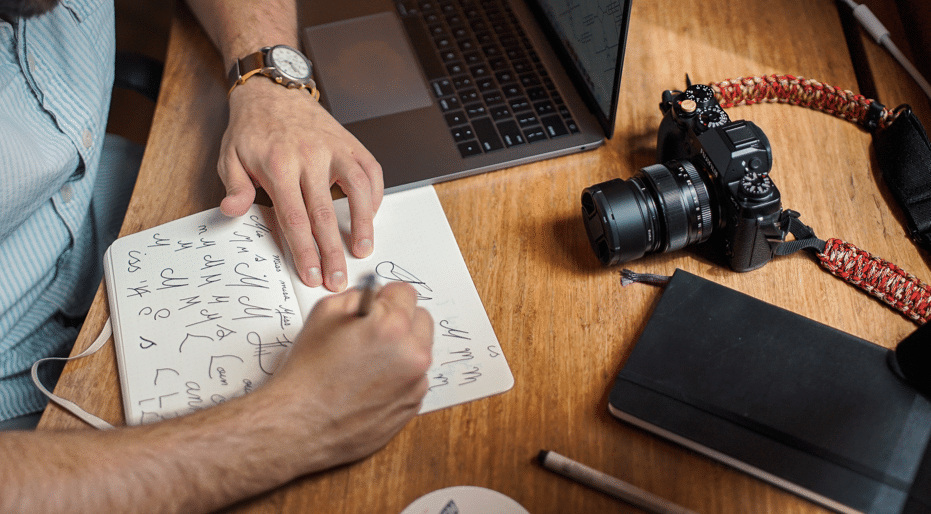 But how can this be? Well, if you're here, then you might already have an idea. WordPress, and more specifically, its themes, are a conduit to professional success. There are thousands of themes focused on creators and their works, either as a hub to display various items, a network to communicate with third parties, a place to be hired, and so much more.

How a Creative WordPress Theme Helps You
Ideally, the creative theme is all about giving you a polished area to demonstrate your talents, works, and skills. Or, it's a place for you to submit original content for a growing audience, maybe sell services or commissions on the side. It can also just be a forum for you and others, depending on the media created. But ultimately, a WordPress theme centered around creativity is an avenue to channel your content with a professional flair.

Your Brand and Your Theme
At this point, you might be thinking, "heck yeah! I want to be known far and wide." Good enthusiasm! But where to start? There are, after all, hundreds upon hundreds of different themes to choose from. All of them have their own particular focus, features, pricing tiers, ratings, and so on.
Well, a lot of comes down to what you want out of the theme itself. Many are polished, legitimate themes used by content creator professionals from all over. You can absolutely find one – in this special list, I've written just for you – that suits your needs.
The Very Best Creative WordPress Themes
Though there is an armada of choices out there, I've gone through and hand-picked various themes which focus on the creator, their ability to highlight themselves, build their namesake, and so on. These are chosen from veteran themes to newcomers.
Salient

Salient was my first choice as it can fit in most creative categories while also offering rich design flexibility. These elements are also accessible to both newcomers and veterans, with a simplified design interface and numerous ways to customize your theme. This includes over one hundred basic templates and hundreds of more shortcodes, which makes initial website building a breeze.
Salient works with presenting all forms of content too, utilizing responsive design and highly-rated page performance. You can use the theme for presenting stories, photography, galleries, and even items to sell. WooCommerce compatibility is a given and you have access to an expansive developer support network. It's a powerful choice which fits in just about everybody.
The Ken

The Ken gives you access to all the creative content elements you need to display your various forms of art. Professionals will delight in its easy construction format while taking advantage of high performance and responsive design. So, whatever art or material you're trying to showcase, The Ken has an elegant, but powerful way to do it. Visitors will get an immediate sense of what you create and who you are.
Brooklyn

Like the robust and dynamic city, Brooklyn is an in your face parallax theme with numerous design options that fit for anyone looking to add some creativity to their business. Produce music? Sell art? Work as a realtor organization? Brooklyn has you covered.
Brooklyn lets you build whatever creative website you want and has a "one click" installation feature. It's also translation ready with built in portfolio options and places to sell your stuff, if applicable. This is an awesome choice for the brand-building company or upstart professional.
Lobo

Lobo is a beautifully crafted WordPress theme for those looking to build professional portfolios. This mobile-ready theme presents your works and content in an easy to read format with content displayed in grid-style format. This is the kind of format you'll show to agencies and companies, highlighting your expertise and seriousness with a finely-tuned website displaying your stuff.
While it primarily looks good for fashion and photography, savvy users can customize it for their own purposes.
BORDER

While my choices thus far are pretty flexible, BORDER is my first pick which focuses on presentation solely for photographers. Portfolios are a big part of getting ahead in the professional world, and BORDER grants access to a theme style which accommodates this requirement.
BORDER assists professionals with a host of enhancing features, such as animation sliders for engaging viewing, social media integration, video support, and gallery support. It also has a cavalry of useful shortcodes and easy-to-install add-ons so you can get your website up and running quickly. A solid choice for rising photographers.
Kalium

Kalium is another multi-concept WordPress theme which is bundled with powerful options for customization, along with some pricey premium features tossed in for free. You'll get the visual slider, layer slider, and revolution slider for free, along with the product size guide for themes which focus on selling creative merchandise.
Multilingual support also means your website can reach larger audiences, perfect for agencies or individuals looking for increased exposure on an international scale. With these intuitive tools, you can craft whatever website you want.
Bridge

Bridge is the ultimate creative-based WordPress theme. Of the hundreds in the creative category, it's the best reviewed and selling. For good reason too, as it's packed with an abundance of features to take your content to the next level.
For instance, buyers will get over two hundred templates to work from as standard. Buyers also receive a few premium plugins, such as Slider Revolution and the timetable plugin. You also have access to hundreds of shortcodes and formats to truly help your content remain above the rest. There are numerous other features all purposefully made to accelerate your creative content, and I think if you're looking for proven quality, Bridge is a trusted WordPress theme.
Yin and Yang

Like the name hints, Yin and Yang is about powerful contrasting elements to mold into a visually striking WordPress theme. Stark black and white mixed with simple formats entertains the eye as your guests explore whatever website you've crafted.
The idea is to present your creative content in an easy, digestible way without excess customizations or formatting. This is great for buyers who are looking for a focused theme and want to get straight to the point.
Notio

Notio is another option for portfolio builders and ecommerce vendors. Templates present content with simple, but engaging formats – all mobile responsive – so visitors can get to highlighted content quickly.
The theme also offers a massive armory of fonts (over 3500 according to the designers), a useful support network, high page performance and enhanced shop functions. This is good for bloggers or those who want to actually sell their wares, giving them all the powerful tools they need to do so.
Flamingo

Like the eccentric and elegant bird, Flamingo is a WordPress theme for those trying to stick out. Specifically, this is for agencies and creative groups – presenting their material in accessible, unique formats. In fact, the moment you see it you'll notice just how visually striking it is, and how that contrasts with other creative theme styles.
Aside from its beautifully angled visuals and mobile-responsive design, Flamingo is packed with other beneficial features for agency sites. It's charged with SEO optimization and built in profile construction, along with various ways to test your modifications before they go live.
Creative Agency

Creative Agency Responsive WordPress is great theme for any design agency and business site, with a clean design, minimal layout, and built-in responsive slider. Creative Agency WordPress theme has minimalist style and mobile friendly design and will give a sharp look to your design studio.
Collective

Collective is another minimalist style WordPress theme that's a bit like stepping into a refined, classy office. It aims at all creative categories – architecture, photography, design – with numerous template types which enhance the purchaser's specific needs. You can, for example, have a slider page which lists services, or an illustration portfolio which transitions into galleries with eye-catching animations.
But, aside from its classy presentation, you also get lots of helpful customization features. Built with the latest Bootstrap, users have numerous templates to choose from and 2000 icons to make their page truly unique. WooCommerce and translation integration also let you sell to an international audience.
Hook

With a tagline like "superior WordPress theme," I'm – you could say – hooked. Bad puns aside, what's this theme offering over others, you might ask. Quite a good chunk, as it turns out, bundled with features to get your creative based website going ASAP. Hook comes with various premium plugins they value at $101, along with more than seventy templates to start building your page. Then, it boasts you need zero coding knowledge and a one-click install, meaning its open to anyone. From this, you can build a colorful website presenting your material to the world, along with some WooCommerce integration if you plan on selling.
So, you can build a colorful website, along with some WooCommerce integration if you plan on selling. I give it props for at least trying to be ambitious above other themes.
Cozy

While multipurpose creative themes exist in plenty, finding specific ones is a little trickier. But, it's worth it, as you get a focused approach to website building. So that brings in Cozy, an aptly named WordPress theme created for interior designers and furnishing.
Design wise its simple and appealing to the eye, where galleries bunch together various furniture products for streamlined browsing. Visual Composer (a free premium plugin) means you can design web pages by drag and drop, along with built-in WooCommerce for easier selling. Now, if only assembling actual furniture was this easy.
TheGem

After its initial August 2016 release, TheGem is one of most proven creative-based WordPress themes to date. This is because the theme boasts high performance and versatility – the ability to design whatever website you need.
But of course, lots of WordPress themes boast said versatility, so what can the TheGem really do? Aside from its vault of useful customization options, the site is high performance and retina ready. For creative brands trying to build an audience, that's invaluable. Additionally, purchasers start with over 150 templates and limitless ways to modify them, along with the ability to utilize various plugins for complete website enhancement. As a newcomer, it's quite the gem.
Roneous (Currently On Sale)

Roneous is another multi-purpose entry which gives you premium features and lots of directions to go. Though I've primarily gone over themes which veer towards design, photography, or other art-familiar subjects, Roneous will let you build whatever website you're after.
Included with purchase is Yoast SEO (a great tool for measuring SEO effectiveness), Visual Composer, Slider Revolution, and more. This is a nice choice if you're still uncertain what kind of website you want to build, but need options as you go along.
Fevr

Fevr sports a nice mix of presentation and community building. Highly responsive and great performance on visiting devices, its simple format lets viewers navigate content without trouble. You can also fine tune your WordPress website for a variety of uses, whether that's blogging, creative fun, or professional agency.
Fevr also claims its the fastest multi-purpose theme in the creative category. If that's true, it makes all the difference between staying readers and tab-closes.
Mint

Here's another fresh theme aimed at designing your ideal creative agency website. It's packed with premium settings, features, and templates so creation is extremely simple. Mint sports the powerful Visual Composer tool, meaning developing a truly unique landing page is worry-free.
For creative agencies looking to sell, Mint also comes with WooCommerce integration and thousands of font choices to help you stand out.
FatMoon

Another photography theme? Why yes! And that's not just because FatMoon is an elegant choice for portfolio builders. This theme also works great for hired professionals who want to quickly distribute their work to both client and public. While FatMoon lets you customize to your heart's content, one of its newest features allows clients to accept work from your website. This is a great, efficient way to get work done faster, and is just a nice touch to make a photographer's life a little simpler.
Voxco

Getting your name on the path to recognition requires a good profile. I've stressed in most of my picks thus far how crucial brand strength is, and Voxco is another theme to facilitate that strength. With plenty of design options, Voxco is authored by a trusted WordPress theme builder, having extensive customer support and years of experience. That means you've got a whole team behind you as you build a creative portfolio that announces your talent to the world.
Dione

Dione is another multi-concept WordPress theme fit for agencies, vendors, enterprises, and more. Its presentation is simple but refined, giving visitors an immediate showcase of what the website content is all about.
Purchasers are equipped with plenty of creative assets to make their envisioned landing page, with a "live preview" tool to see precisely how a live website will look. It also boasts a speedy data import tool, meaning you can get changes live within minutes. Packed with several premium plugins, it's an excellent choice for professionals.
Smoothly

Welcome to the WordPress family Smoothly? This recently released theme is portfolio based, allowing purchasers to bundle their content in clean, grid-style format. Smoothly looks eager to boost your potential as a freelancer, giving you one extra level of punch in the wild market. With a generous collection of over $150 worth in premium plugins, this is a star in the making.
Fenix

Rising like a phoenix, well, is Fenix! With an expected pun out of the way, this up and coming, super-stylish WordPress theme boasts high performance and extensive documentation. Packed with video tutorials, it looks to be a great choice for creative types and brands seeking name recognition coupled with big performance. Bundled with premium add-ons makes it a top choice too.
Tattoo

Amidst the hundreds of multi-purpose themes, it's refreshing to see themes with a defined focus. Tattoo is a new entry in the WordPress family built for – big surprise – tattoo artists, agencies, and parlors. Everything about the modification and presentation mixes a little art, some edge, and all the tools for highlighting a tattoo service. It comes with great support, $200 worth of premium add-ons, a money back guarantee for 30 days, and a bold style to catch the reader's eye.
Mochito

While portfolio themes exist in force, Mochito is a new entry which simplifies the process to a clean, beautiful single-page. This is great for freelancers who want to showcase their talents and skills for potential clients, without forcing users to browse through a website. You'll have some starting templates to play with and Visual Composer as part of the package.
Carbon

Carbon is a newer WordPress theme quickly growing in popularity for its minimalist design and flexibility.  Drag-and-drop building means you don't have to be a coding expert to use it, and flexible templates mean you can develop any creative based website you're after. Contact forms and WooCommerce helps you sell services and items with greater ease.
Dieter

No, it's not a WordPress theme for dieting – rather Dieter is a new entry for agencies looking to build their creative name. Though I've run across plenty, the templates provided are quite eye-catching; the kind of emboldened design purchasers need to stand out. Dieter also provides rich options for describing freelancers, services, locations, bios, the whole nine yards. It also has built in shop support for those selling specific wares. This is all about being seen with the right mix of stylistic edge.
Maison

Nearing the end of my list, I've picked another furniture and interior design focused WordPress theme. There aren't too many of these around, at least ones that are consistently updated. So, if you wanted a fresh choice for interiors, Maison has your number.
This WordPress theme values simple visuals and photo-heavy presentation to showcase the various types of furniture or interior elements you want to display.
Arden

Arden is currently exploding in popularity for the creative category. This is likely because the striking design and high performance are enticing to purchasers, along with extensive flexibility for website crafting. Purchasers receive over one-hundred starting templates and plenty of shortcodes, maximizing their potential and giving them robust value.
Mobile ready, it's another flexible theme perfect for those always on the prowl for the best possible landing page.
Insignia

This "modernistic" theme wants you to know it can become anything. Though good for photographers, freelancers, and agencies, Insignia won't limit you to any particular website theme. This is accomplished through Visual Composer and unlimited layout schemes, along with one-touch demo imports for simple website construction. Additionally, Insignia boasts high performance and is SEO optimized, getting your creative brand the attention it needs.
OAK

And here we are at the end. My final choice for creative WordPress themes is OAK, a new entry with lots of promise. OAK is aimed at creative agencies trying to get their foot in the door, with varied options for portfolio building and service descriptions. Built with Bootstrap 3, it's highly responsive and mobile-ready, giving purchasers lots of various ways to craft their perfect website.