WooCommerce has taken the eCommerce world by storm over the past decade. For the longest time there were no really great eCommerce plugins for WordPress. WooCommerce changed all that. Fast forward to 2019 and WooCommerce has become one of the easiest ways to start selling online in just a few minutes. The WooCommerce ecosystem is incredibly diverse and rapidly growing. There are thousands of WooCommerce themes and extensions to cater for just about any kind of online store.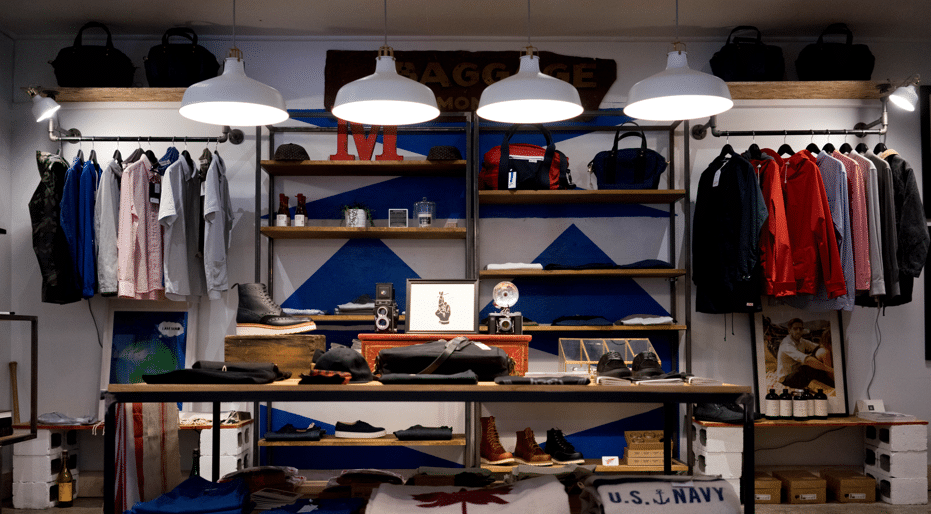 Finding the Best WooCommerce Themes
With so many themes to choose from it can be very overwhelming to find the right WooCommerce theme for your business. We've been working very closely with WooCommerce since before it was called WooCommerce 🙂 (WooCommerce started as a fork of another WordPress eCommerce plugin called Jigoshop). Today we present to you what we consider to be the 30+ best WooCommerce themes for powering your eCommerce shop in 2020.
Things to consider when selecting a WooCommerce theme.
Finding the best theme for your online store is an important consideration, whether you're just starting your eCommerce business or are looking to do a redesign of your existing website. WooCommerce makes building your eCommerce site a lot less labor intensive – so the hardest part will be actually choosing a single theme from all of the great choices out there. While this year has brought a bunch of great new themes along, there are some options in this list that have been around a year or two and still remain great themes.
As mobile devices have permeated the market so deeply, most newer themes (and certainly any theme worth recommending) are fully responsive and therefore should work seamlessly. While users have the expectation that a website should work as well on an iPad as it would on a desktop computer, it hasn't always been the case that every theme is responsive – this has changed for the better, and most WordPress themes these days at least make an attempt at seamless functionality. Similarly, SEO plays a significant role in directing traffic to your eCommerce website, and it's always a good idea to find a theme that's been optimised for SEO because it's so essential if you're online these days to have that. Another given is support for social media, because more likes and shares mean more traffic and customers for you – which is always a good thing.
Shoptimizer – The Best WooCommerce Theme for 2019

Our top recommendation for the best overall WooCommerce Theme to build a new online store in 2019 is none other than the Shoptimizer WooCommerce Theme.
Shoptimizer is without doubt the best premium WooCommerce theme on the market right now. If you're fed up with bloated, slow WooCommerce themes (who isn't!) then Shoptimizer is for you.
Shoptimizer is all about two of the things that matter most to eCommerce website owners – speed and conversion rate optimization. Research has shown that even a one second delay equals a 7% reduction in conversions, and Shoptimizer scores incredibly well across all the major speed benchmarking services.
But speed alone isn't enough to grow an online business – which is where the focus on conversion optimization comes into play. Shoptimizer boasts some super features like a distraction free checkout, an integrated call back request feature and additional well thought out SEO optimized content descriptors designed to enhance your on page SEO authority.
Shoptimizer comes with a ton of other useful goodies including tight integration with Elementor, a fast auto suggest product search, deep integration with the Customizer to allow for extensive customization of theme colours, logos and layout, plus tons more. This is our top pick for new WooCommerce stores looking to grow an online business.
General eCommerce Themes
If you just need a theme for your eCommerce site and aren't worried about anything made for a specific market there are a lot of great themes for WooCommerce, so you shouldn't have too much difficulty choosing one from the many available options. Here are a few worthy of mention.
Adrenalin (most popular)

While Adrenalin was originally launched in late 2014, it is still one of the most popular WooCommerce themes today. Adrenalin is a stunning WooCommerce theme. This WooCommerce theme comes packed with lots of really well crafted WooCommerce features that are unique to this theme. Moreover, the attention to detail on the entire WooCommerce frontend is unparalleled. Adrenalin makes use of the CommerceGurus Toolkit plugin to extend WooCommerce to add additional WooCommerce Theme Options to the theme. With over 150 5 star reviews from ecstatic customers, it's hard to go wrong with Adrenalin.
Suave

The standout feature for me in the Suave WooCommerce Theme is the typography. Suave is simply gorgeous. The main body and heading font, Hind, just works so well for an online store. A very flexible and well-designed font is essential for an online store where numbers are just as important as how text appears. Suave comes packed with tons of WooCommerce enhancements. In addition, Suave takes full advantage of the Visual Composer page builder and the Layer Slider slider to create a plethora of unique homepage styles.
Blaszok

If you need a great all-in-one WooCommerce theme for your eCommerce site, Blaszok might be perfect for you. You get all of the things that you'll need for designing your online store, and a bunch of freebies makes this WooCommerce theme a great bargain. Blaszok is incredibly fast loading and feature packed.
Max

Sometimes you just need a great customisable theme for your WooCommerce site, and that's exactly what Max is. You get ten readymade homepages and headers along with Slider Revolution with Max, making it an excellent choice.
Eva

If you want a good looking WooCommerce theme that you can use for any sort of online store, then Eva may be the perfect choice for you. Sometimes you don't need the ability to customise everything, and just need a gorgeous theme that works across platforms and doesn't overwhelm you with choices – if so, Eva is the perfect theme for you.
Depot

Highly customisable with a contemporary aesthetic, Depot is an excellent WooCommerce theme that also looks great across devices. Of course, it comes with all of the features you'd expect in a modern WordPress theme, and it's another great minimalist choice that's pretty well played out with to begin with, so that you won't have to fidget too much to get it to look great.
Retro

If you're so bored of everyone talking about minimalism and modernism all of the time and just want a great looking vintage WooCommerce theme, you might want to check out Retro. Some people appreciate having unlimited options in a theme, but if you aren't one of those people and would prefer some great predefined skins instead with a great vintage look, Retro is for you.
Julia

Along with giving you an unlimited selection of layout options, Julia throws in some other great features that you'll love. With customisability and great support, Julia is a perfect choice for many types of eCommerce sites.
Mr. Tailor

With a name like Mr. Tailor, you might expect this WooCommerce theme to be all about websites specialising in clothing, but actually, the name refers to the fact that this theme allows for a lot more customisation than most other options out there. Instead of offering you a bunch of fixed templates, Mr. Tailor gives you the ability customise just about every aspect of your site – which means unlimited options. There's very little that you can't customise in Mr. Tailor, and like many themes this one bundles Visual Composer also.
Handmade

If you want a WooCommerce theme that combines sophistication and simplicity and can be used for pretty much any kind of eCommerce site, Handmade might just be for you. With Handmade, you get a powerful theme that offers lots of compatibility with plugins as well as options for customisation – making this a powerful eCommerce theme that looks great no matter if you're selling handmade clothing or organic apples.
Aurum

Just like the wildly popular Savoy theme, Aurum focusses its attention on quality and minimalism rather than throwing in a bunch of features that you'll never use and almost certainly don't need. Aurum still gives you four different layouts to adapt depending on the products you're selling, and also comes with a custom skin builder so that you can fully craft your website's user experience to your needs and requirements. Of course, a major priority on any eCommerce website is increasing traffic and sales, and Aurum was clearly designed with this in mind – you get all of the necessary SEO tools as well a layout builder and support for things like child themes, which definitely make this a great choice if you want to increase sales with a great looking and well-designed theme.
Atelier

Feature-rich and full of all of the goodies are two ways to describe Atelier, so if those are your priorities then it'll be right up your alley. Atelier might not be the most beautiful eCommerce theme out there, but considering just how much customisation it affords you it could be a great choice to consider. Along with all of the usual things that you might expect, Atelier is translation ready and offers things like Gravity Forms support as well as throwing in the Iconmind font as an additional goody.
Strollik

Sometimes you need a great theme for just one product, rather than a bunch of features that were designed for myriad product categories – Strollik is a great WooCommerce theme that was designed to sell just one thing. Since Strollik can be used for virtually anything, it's a great theme to bring your specialty product to a wider audience.
Savoy

Savoy is one of the best themes out there, period – and it's become so popular that it's basically a classic among eCommerce themes. Savoy is really simple to use and offers you a beautiful minimalist aesthetic to showcase your products, in addition to offering you the added benefit of AJAX functionality to optimise user experience. Some themes are fully bloated with too many options, but Savoy isn't one of them and offers you quick page loads on top of that so it's an ideal theme for any idea for an online store that you might have in mind. With constant new updates and numerous five star ratings as well as being one of the top selling WooCommerce themes on ThemeForest, Savoy can definitely be a perfect theme for pretty much anyone.
Flatsome

Flat design became popular a few years back, and the Flatsome WooCommerce theme uses this quite to its advantage to make a great eCommerce theme to meet your needs. If you want a great theme that uses the minimalist flat design aesthetic, Flatsome definitely fits the bill. Along with a great selection of homepage layouts, Flatsome offers you a clean and responsive theme that's also gorgeous.
The Retailer

If you're looking for the perfect theme for your online store, you'll probably want to check out The Retailer because it's a theme that lends itself well to eCommerce and can even be useful for company websites also. As The Retailer makes it easy to sell a vast array of products to any part of the world while simplifying payments, it's particularly excellent for online stores. With built-in payment software, you can accept a wide variety of payment options including cards, checks, and cash on delivery and also calculate shipping and taxes to anywhere in the world – always a great thing to have in a theme.
While there are plenty of themes that work well for physical products, The Retailer also allows you to sell digital ones such as e-books and music – making it stand out from the crowd. With all of the various payment options and the fact that it installs both quickly and easily, this could be the perfect WooCommerce theme for any online store.
BiShop

Sometimes you just need a great looking modern multipurpose theme that incorporates a full-screen slider – which is exactly what you'll get with BiShop. BiShop is great for your customers because it's beautiful and easy to navigate, and it's great for you because you get an unlimited choice of colours and homepage layouts. If you want a WooCommerce theme that offers a clean and elegant layout but is still colourful, BiShop might be the ideal theme to suit your needs.
Legenda

If you want something that's modern, clean, and integrates well with both Twitter and Flickr feeds, then the Legenda theme might be perfect for your needs – you can use it for any sort of products that you want an elegant theme with a brilliant utilisation of white space in the page. Legenda gives you a featured slider showcase your wares but also throws sections for your portfolio as well as forums – making it an appealing theme for creatives. With live chat and bbPress compatibility as well as the ability to showcase videos in your product pages, Legenda might just be the perfect theme for your eCommerce website and it's definitely worth your while to check it out.
Nielsen

Nielsen is a user-oriented theme for WooCommerce, which is great. If you want a lot of advanced features and prioritise user experience, then Nielsen might just be the ideal theme for your online store.
Sober

Unique and modern are two ways to describe Sober, so if these are your priorities then it's a great choice. Sober was built with Bootstrap and comes with a great visual composer, and is, of course, compatible with WooCommerce.
Blanco

Combining a familiar format with outright elegance, Blanco is a great choice if you want a gorgeous theme for your online store with the WooCommerce platform. Blanco has all that you'd ever require in an e-store theme, including the essential features like a product menu, detailed descriptions, and reviews. The format is quite lovely, combining elegant fonts with a lot of white space to make your e-store stand out aesthetically.
Virtual Store

Virtual Store WooCommerce Responsive WordPress Theme is great theme for any eCommerce shop, with a modern design and a tidy layout. Virtual Store has a minimalist style and a clean, mobile friendly design.
Gecko

If you want an excellent WooCommerce theme that can be used for any type of online store, Gecko is an option for you to consider. Unlike other themes which either specialise in one thing or use a general layout that could be useful for anything, Gecko offers users a lot of different templates to choose from based on which type of eCommerce site they're running – so you get specific templates for organic foods and for clothing, which is always great because it makes things that much simpler.
WooCommerce Themes for Clothing and Jewellery stores
If you're selling clothing or jewellery then you'll want certain features for showcasing your products that might not be available in every theme, while making sure that your products remain in focus above all else on the site – you might have an attached fashion blog, but generally you don't want your visitors to get too distracted while browsing your site.
inVogue

If you need a straightforward theme for your fashion page that makes designing easy, inVogue would be perfect. You get a lot of options for customisation and templates, making it easy to showcase specials and your seasonal fashion lineups. inVogue is a great looking theme, and with all of the features on offer it seems like something that you should seriously consider if you're specialising in fashion.
Oxygen

Sometimes your online store simply calls for a beautiful minimalist theme that is the antithesis of cluttered, and the Oxygen theme for WooCommerce certainly gives your customers a sleek and clean modern design which affords them plenty of room to breathe. Oxygen has been designed especially for eCommerce sites specialising in fashion, but you could use it for practically any kind of online store because it's so easy on the eyes. With proportionate photo grids and the facility for quick views, Oxygen will never give your customers a headache from looking at it. If your priorities are a nice looking minimalist WooCommerce theme for your eCommerce site, then you should consider Oxygen because it could suit your needs perfectly.
WooCommerce Themes for Creatives
If you're a creative type, you'll need a theme that allows you to have an online store as well as to showcase things like your portfolio and possibly even blogs. Not to worry, because there are a lot of great themes for this out there.
Artday

If you're an artist or happen to be running a shop specialising in posters, Artday might just be the perfect WooCommerce theme for you – it's designed particularly with visual artists in mind, though it can be used by pretty much any creative. Artday is an elegant, high quality WordPress theme that comes with all of the features that you'd expect in a theme, and also includes PSD files – which is pretty great in a theme targeting artists.
Specialized WooCommerce Themes
Sometimes you just want a WooCommerce theme that's tailored specifically to the products that you're selling, and while it's easy enough to find a vast array of themes for things like clothing and jewellery, there are some things that don't work so well with just any theme. Fortunately, there are a number of themes out there which are tailored for specific purposes – so if you're looking for the perfect theme for your website specialising in organic goods or online pet store, there are a few options out there created especially with you in mind.
Kreme

Made for pet store owners, Kreme is a great theme for WooCommerce sites that uses flat design and is pretty darn flexible. In fact, while Kreme was designed specifically with pet store owners in mind it's hardly limited to this and could be used for a lot of different sorts of eCommerce sites if you're looking for something a little different.
Motor

If you need an eCommerce theme for your automotive website, Motor has been designed especially for you, regardless of whether you sell cars, parts, or happen to be mechanic. Like many other themes, Motor gives you a bunch of features and it's really easy to customise, but if you need the aesthetic of an auto parts store then this theme is for you.
Organie

Regardless of whether you've got a store specialising in organic products or own an organic farm or flower shop, Organie is a great option for your eCommerce site. The focus of Organie is obviously on organic goods, so if you're looking for a great WooCommerce theme that's customisable but still focused on organic products then you'll be quite happy with what Organie has to offer you. There are a lot of gorgeous, minimalist WooCommerce themes out there, but relatively few of them are focused on highlighting organic products – a niche that's quite happily fulfilled by Organie.
Sofani

If you've got an online furniture store, you've probably been looking for the best WooCommerce theme to use with it – and fortunately Sofani was created to make sure that need does not go unfulfilled. If you want something that's been created with furniture specifically in mind but offers compatibility with all of the latest plugins then Sofani should be the perfect theme for your eCommerce site.
Handy

If your speciality is handmade goods, you might just want to check out the Handy theme for WooCommerce because it was designed especially with handmade goods in mind. Of course you get all of the modern tools for optimising your eCommerce site as well, with plenty of scope for customisation. Handy may not be the most elaborate theme out there, but it's definitely great for showcasing any sort of handmade goods that you have on offer.
Organik

If you've got an organic store and don't particularly like the other themes tailor made for this purpose, you might want to give Organik a try – it offers a clean aesthetic with organic stores in mind. Organik gives your customers a lot of features that they'll really appreciate, and of course, it's a fairly new theme so the design still looks fresh and not overwrought.
Summary
Reviewer
Review Date
Reviewed Item
Best WooCommerce Themes of 2019
Author Rating