In this weeks collection we take a look at the Best WordPress Technology themes! A company start-up is the first step on the path to success. Or at least, that's the hope of any owner. Indeed, taking one's first leap into the business world takes a lot of gumption, resources, and luck. But there's no reason you can't go into it without a few advantages, right?
Once I'll be bringing you some choice WordPress themes, but this time around it's a little different. Business startups are the primary focus, but tagging along with this category are themes for software, apps, and business hosting. These branch off from the company start-up theme, giving users lots of flexibility and choices. The idea is to give you a polished, professional template for your website in order to potentially attract a healthy client base, transforming the "start-up" into a recognized brand.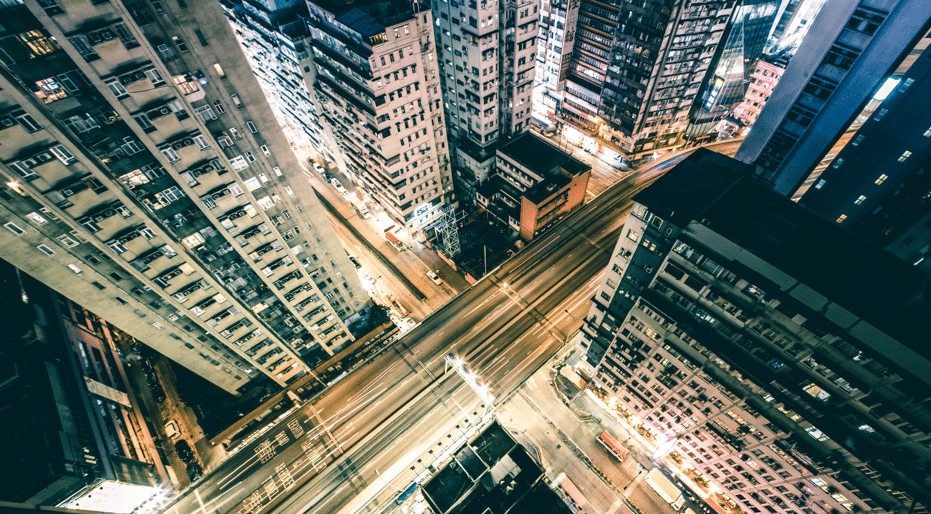 Starting Right
Finding the best theme – namely, one which fits your category – is a daunting task, what with hundreds of choices available. Not to worry, however, my job is sort through potential themes and find you only the highest quality choices. Rest assured these are either well rated, best sellers, up-and-coming stars, or all around great choices.
Breaking it Down
Because of how different this category listing will be, I'm going to identify each category for your convenience. That means each choice will have a notation about what it's specifically for, ranging from website startup, hosting, or apps/software. These choices are based on a variety of criteria, ranging from visual design, feature lists, and support.
As always, it's a good idea to understand what you need out of a theme. If you host, you likely want SEO features. If you're a startup, perhaps WooCommerce integration is best? App sellers may want places to feature their software. This will help you hone in on the ultimate theme, as the last thing you want is to invest in something you're not satisfied with.
Top Technology WordPress Themes
Now that we've drawn the map for our little WordPress adventure, onto the themes! Hopefully, you'll find something that works for you and your company.
Arka Host (Website Hosting)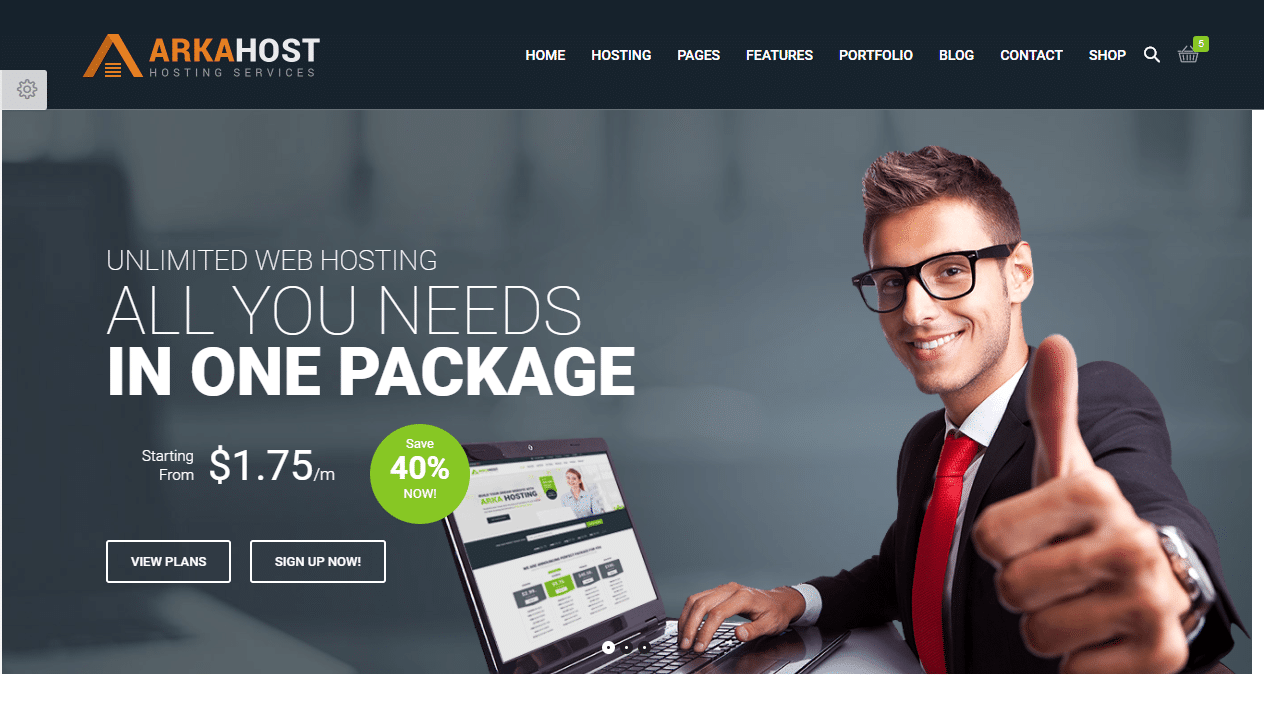 One of the highest rated business hosting themes around, Arka Host is a flexible, multi purpose template rich with features. This theme is perfect for website hosts who advocate website building services, server hosting, or other third-party services.
It has an extremely polished design and high performance, loaded with plugins and premium features. Combined with high-quality standards like Revolution Slider, new updates have also included web domain search for that extra mile of professionalism. A great choice to accelerate your company.
Startit (Startup)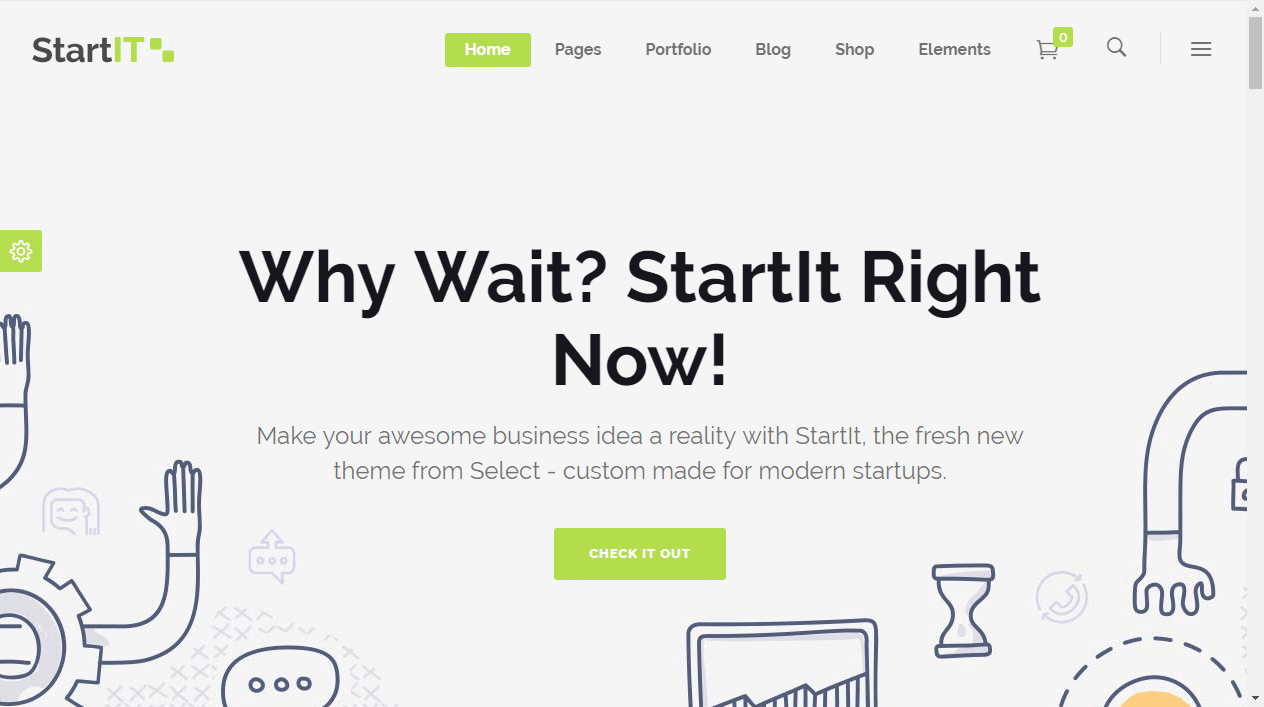 It's impossible to miss Startit, a trusted source of quality. Startit has a high-tech visual look and recent updates have overloaded it with brand new features, making it a great choice for new businesses.
12 powerful demos are available to purchasers who also have one-click install options, made for any category they think of. Customization is easy with drag-and-drop options, while WooCommerce simplifies the selling process. Support is also ready to answer any question you might have, leaving documentation for tech-savvy coders.
Lastly, SEO optimization gives you an edge over the competition, a necessity for new businesses. Easy to see why it's rank one for the Technology category.
Stratus (Startup)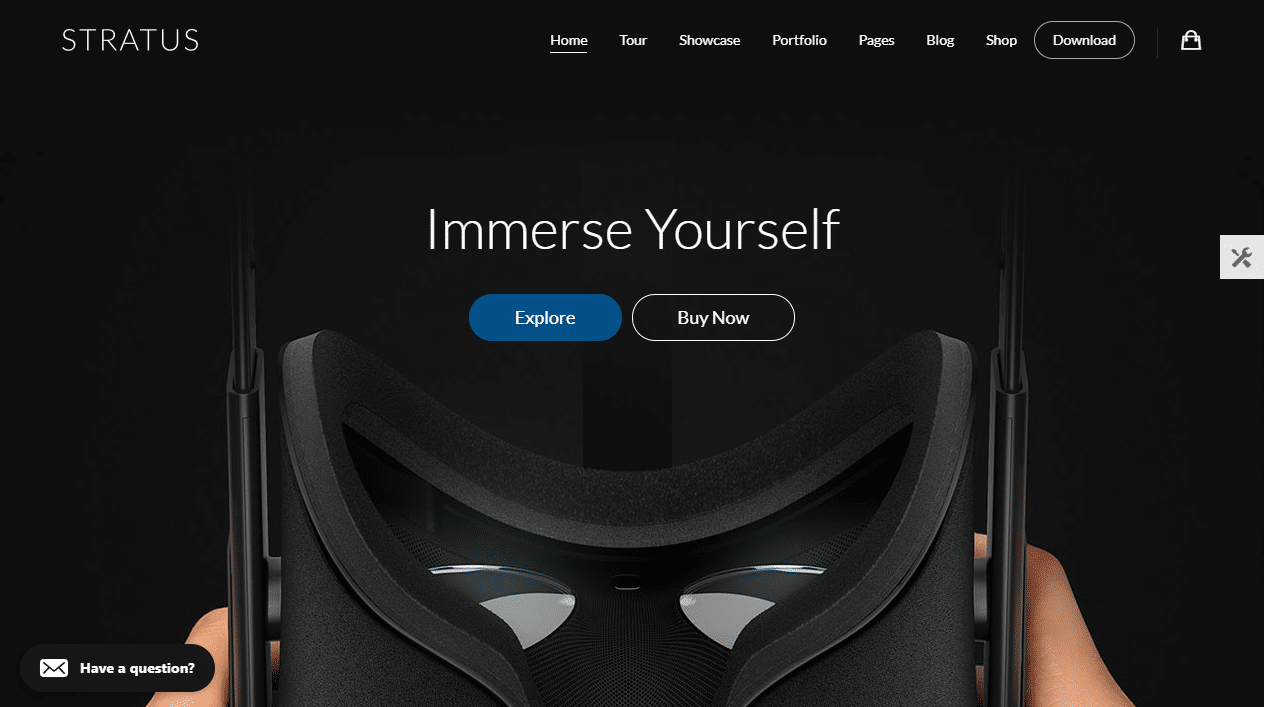 Stratus already takes a great approach by offering flexible options for purchasers. While great for startups, it's also perfect for hosting, app vending, and SaaS (software as a service). So if you fit into one of those categories as a business, it's aimed at you.
Stratus has an awesome looking grid-format combined with the master slider plugin, giving you lots of value. You'll also love its numerous shortcodes and unique logos, perfect for creating a completely unique website. It has numerous templates as well, so your company website can get on its feet – fast.
Applay (App/Software)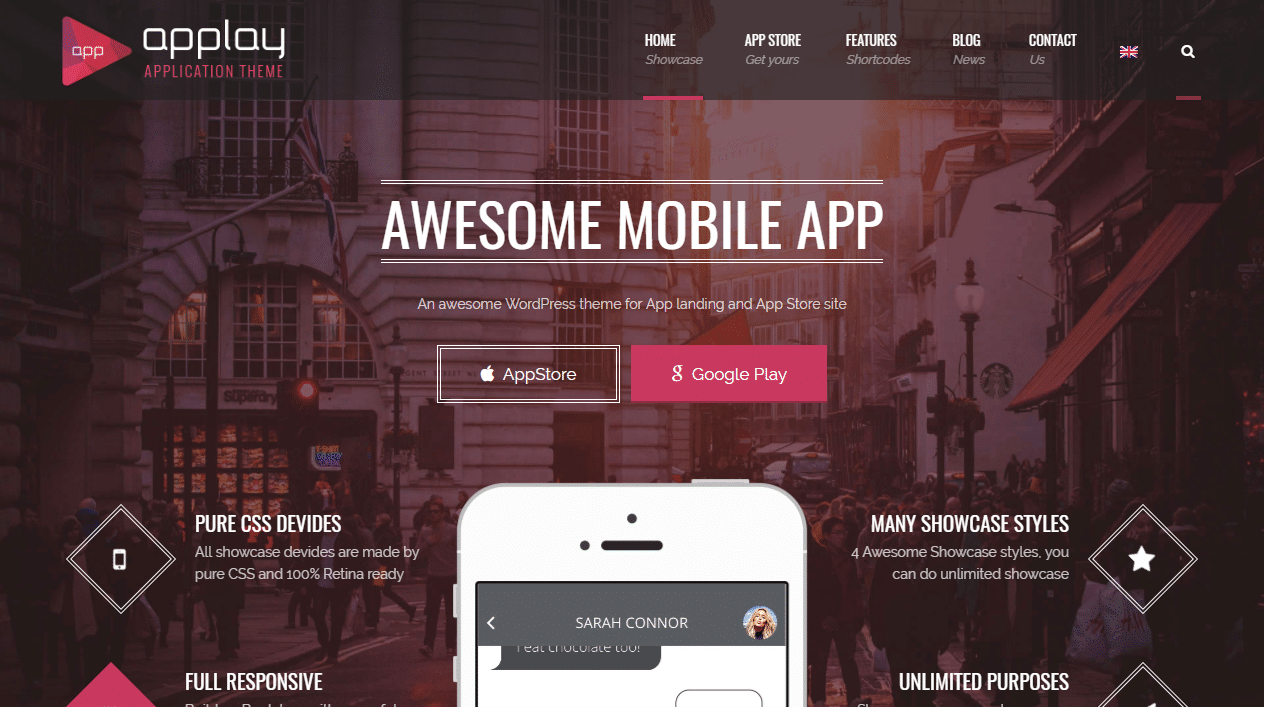 Ready to sell that hot new app or spiffy software to an eager audience? Applay wants to get you there. This theme is for software hosting and works for those who want to showcase mobile apps, programs, or software, all with a unique visual design and responsive features.
The gorgeous animatics will blend perfectly with your showcase, along with easy ways to customize said showcase. You'll select from a variety of demos, getting you running fast, and the theme has a great support staff so you get exactly what you need.
Hostme (Website Hosting)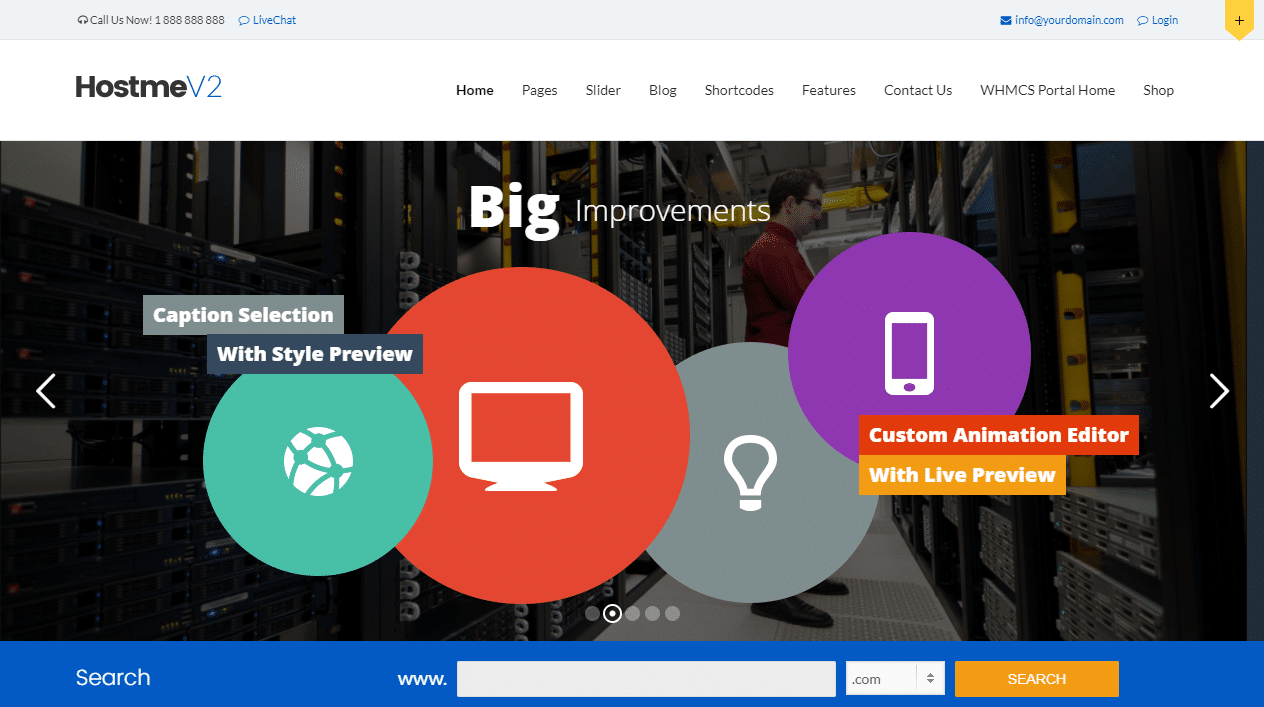 Another nice option for hosting website, Hostme focuses on business hosting and its related services with a slick design and easy creation features. Hostme is translation ready and comes included with Revolution Slider, maximizing website performance.
This one is ideal if you cloud host, host software, or offer virtualization services to various companies (especially those that rely on IT). One-click install gets your changes online quick and strong support will get you through any technical hurdles. A solid choice.
Fusion (App/Software)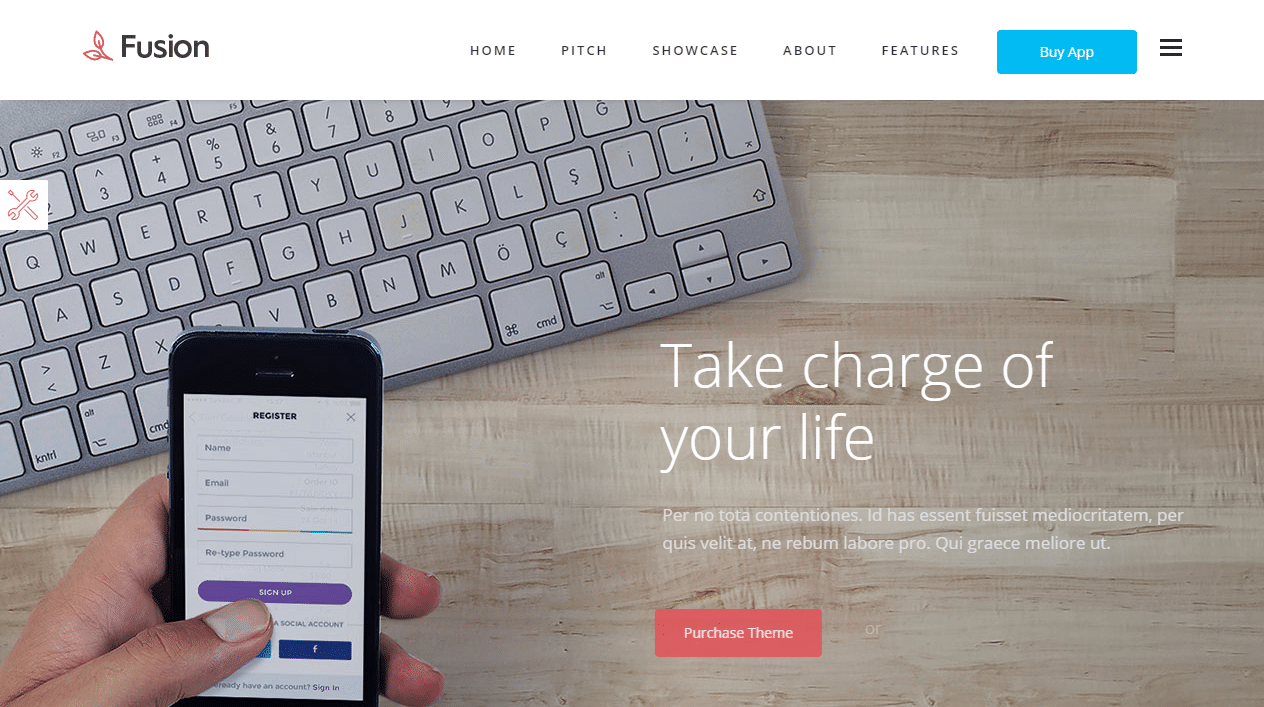 Fusion is a one-page app showcase WordPress theme. This one sports a lot of flash but still focuses on function, with slick presentation and in-depth options to list top features about your app or software.
Customizing is easy but also powerful, with various tools to change nearly every part of your website. Included templates make said creation simple, with numerous shortcodes to choose from. Revolution Slider is also included for free, and to accelerate the visual design further, you have over 1000 unique icons to pick from. With translation support, you can showcase your app of choice with modern design and great options.
Game Addict (Website Hosting)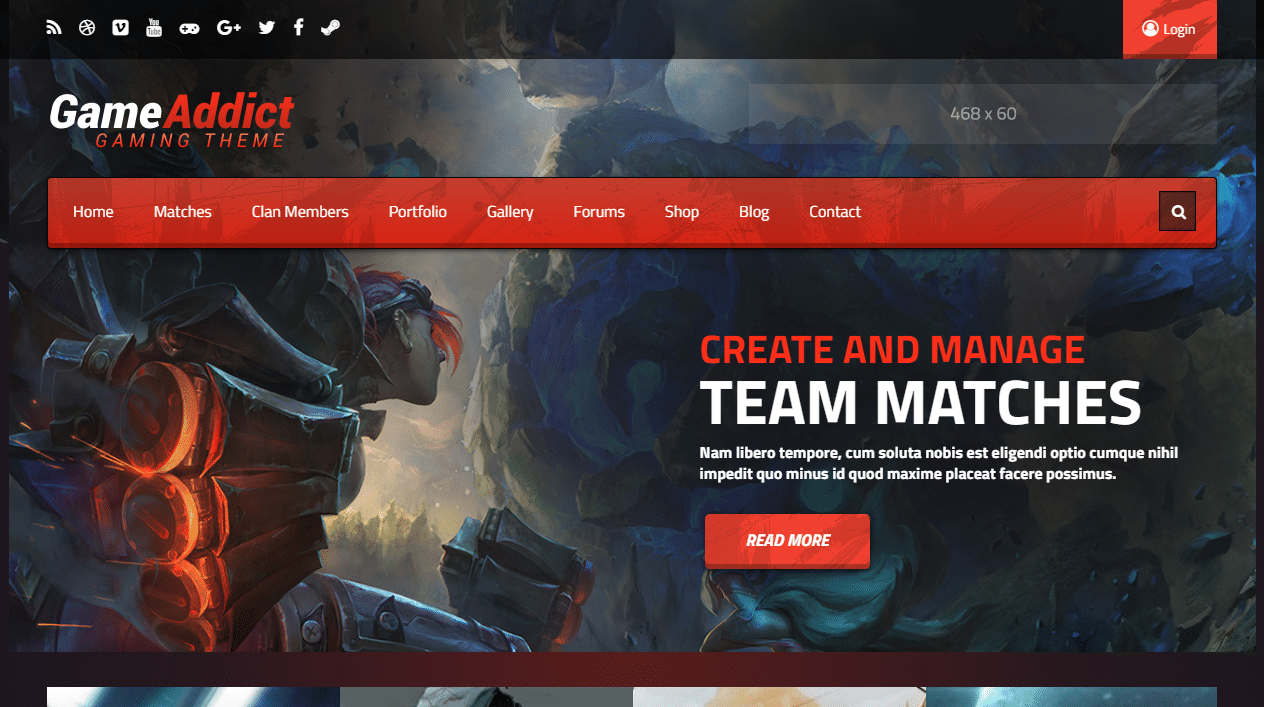 It's safe to say that games are pretty darn popular. With the rise of mobile devices, they're more accessible than ever. Game Addict seeks to channel that accessibility into a game showcase website, complete with all the style and edge you need to cultivate a loyal audience.
This particular theme is also for social integration, featuring clan support, map integration (game maps), and multiplayer support. With its various customization tools, it's perfect for pitting teams against each other while simultaneously hosting useful features for designers. Visual composer is along for the ride and a strong support team get problems resolved quickly.
Incubator (Website Hosting)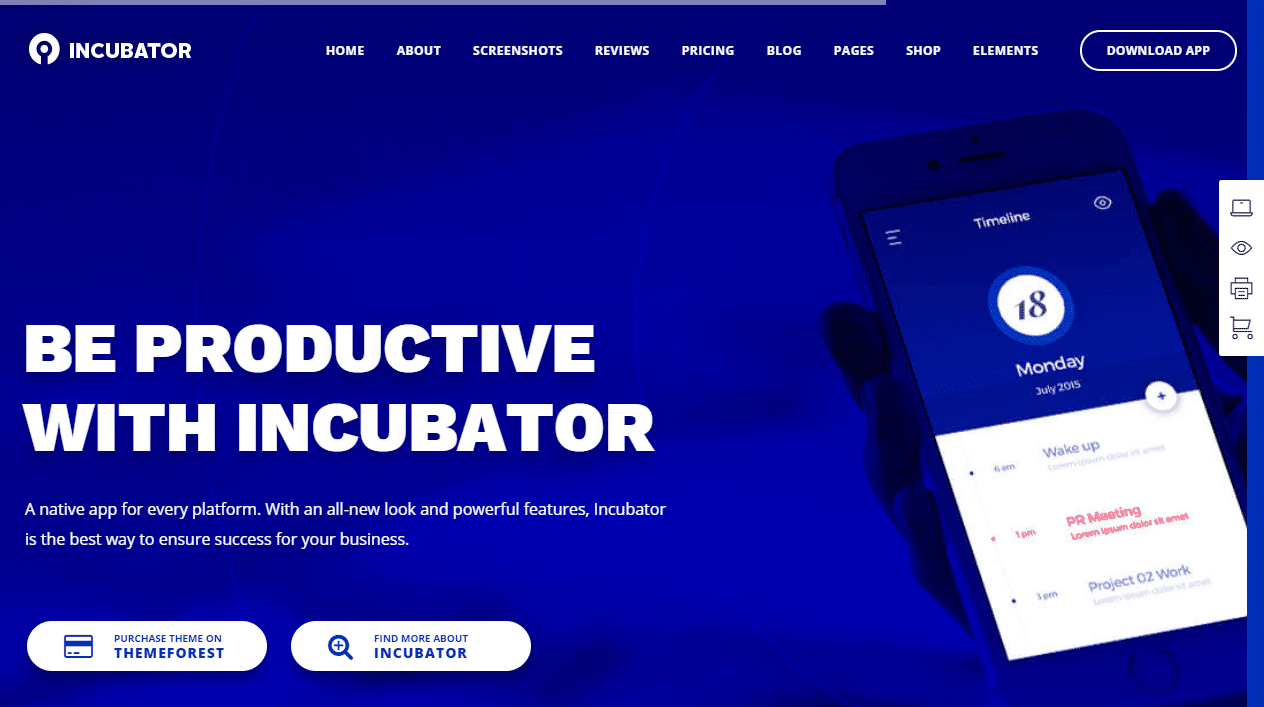 Incubator is primed to offer you a professional hosting theme, with high performance and numerous features to achieve a saturated client base. Mobile ready and SEO optimized, you have a strong edge over competitors, complemented by twelve ready demos which can be installed with one click.
Design flexibility lets you host for anything, whether it's marketing, SEO services, or even e-books. You also have Revolution Slider, Visual Composer, and WooCommerce to work with, giving you maximum value for your purchase.
GrowthPress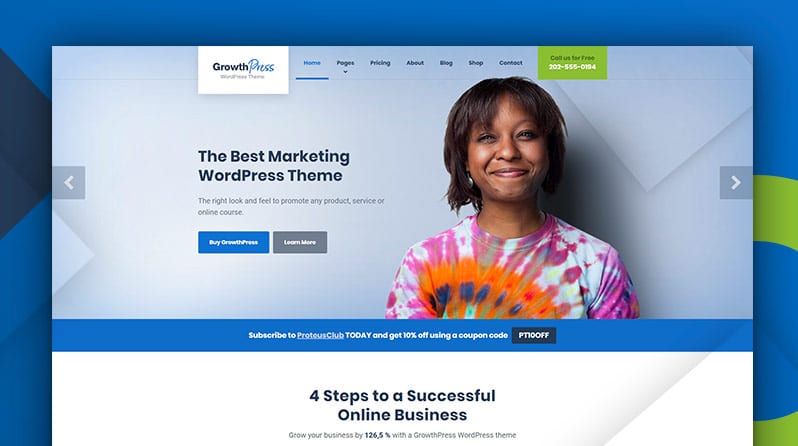 GrowthPress is all-around marketing WordPress theme perfect for almost any kind of online business. With a beautiful modern design and powerful features, GrowthPress can be used as a landing page for you Saas (software-as-a-service) business, a presentational page of your mobile application or simply as a website for your SEO agency.
It has a uniquely designed sales page with an option to hide the main navigation, which means you will increase your website conversion rate and turn more visitors into leads and then into sales. With an integration of WooCommerce, GrowthPress also allows you to set up an online store in no-time and start selling more than just one product immediately.
Agile (App/Software)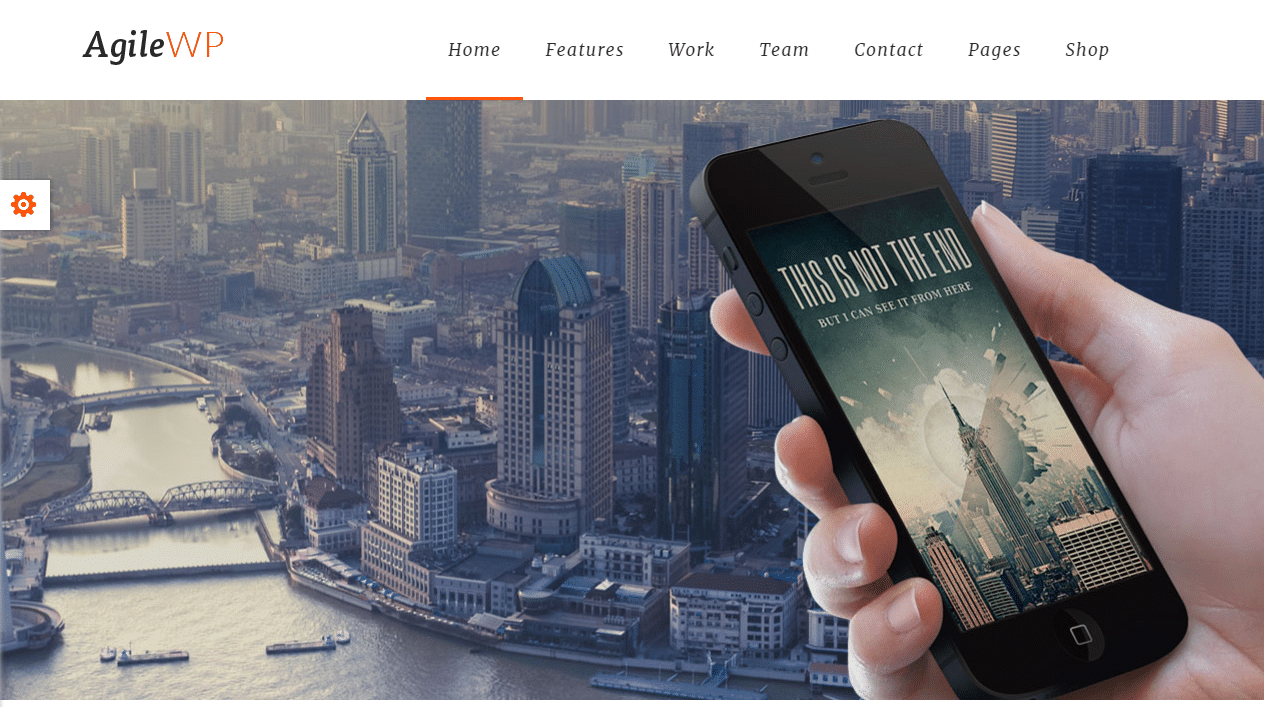 Agility serves you well, especially in the competitive market. Perhaps that's what the makers of Agile realized, so they created a WordPress theme for app showcasing.
This flexible, multi-purpose theme has all the assets you need to create a modern website for hosting your apps and software. Visual Composer lets you manage visual elements with ease while aesthetic assets range from slick animations to responsive pages. You also have gallery support and smartphone "sliders," which emulate what your app will look like on a mobile device.
Agile is also one of the most highly ranked themes for the Technology category, meaning it's one of the best choices.
Delicious (App/Software)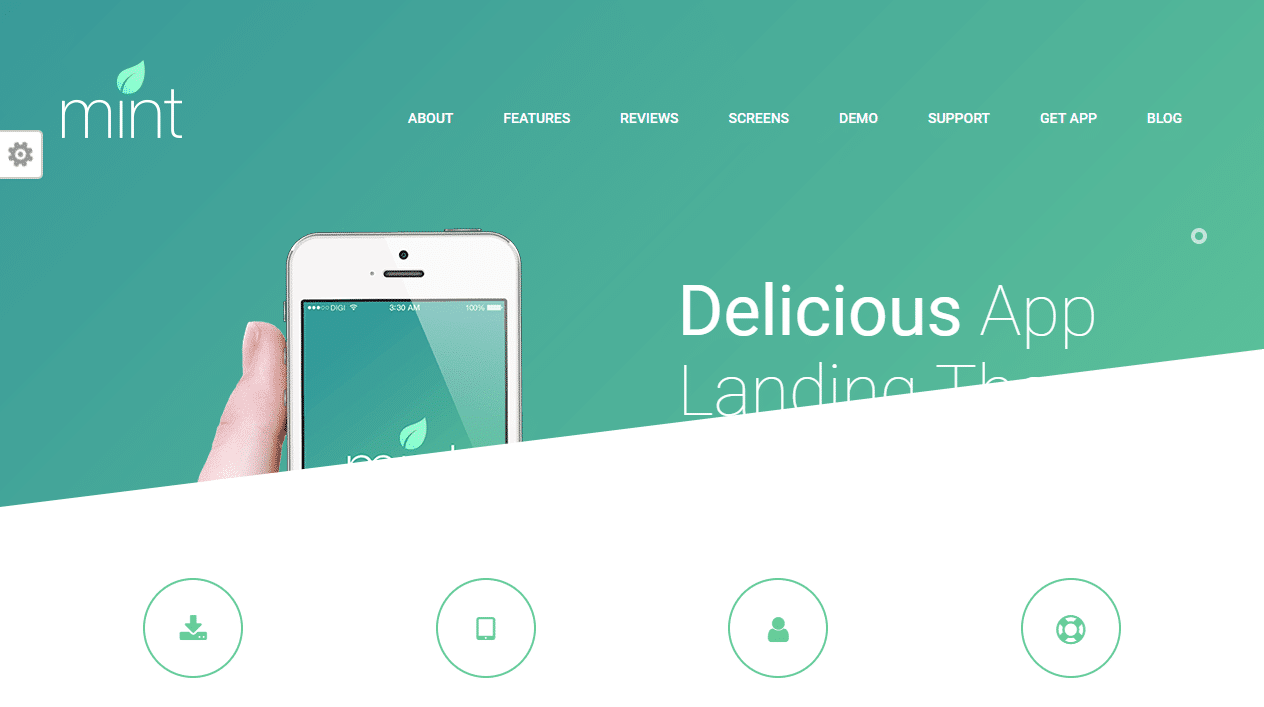 I don't recommend you eat it, despite the name.
However, Delicious does have three tasty templates to start you off. Colorful and slickly made, they're perfect for showcasing modern apps, complete with smartphone slider to demonstrate just how your app works.
Support is also ready to help you with any design questions or potential problems. Take advantage of the Layer Slider plugin too to maximize website creativity. A perfect landing page for the ideal mobile program.
Concept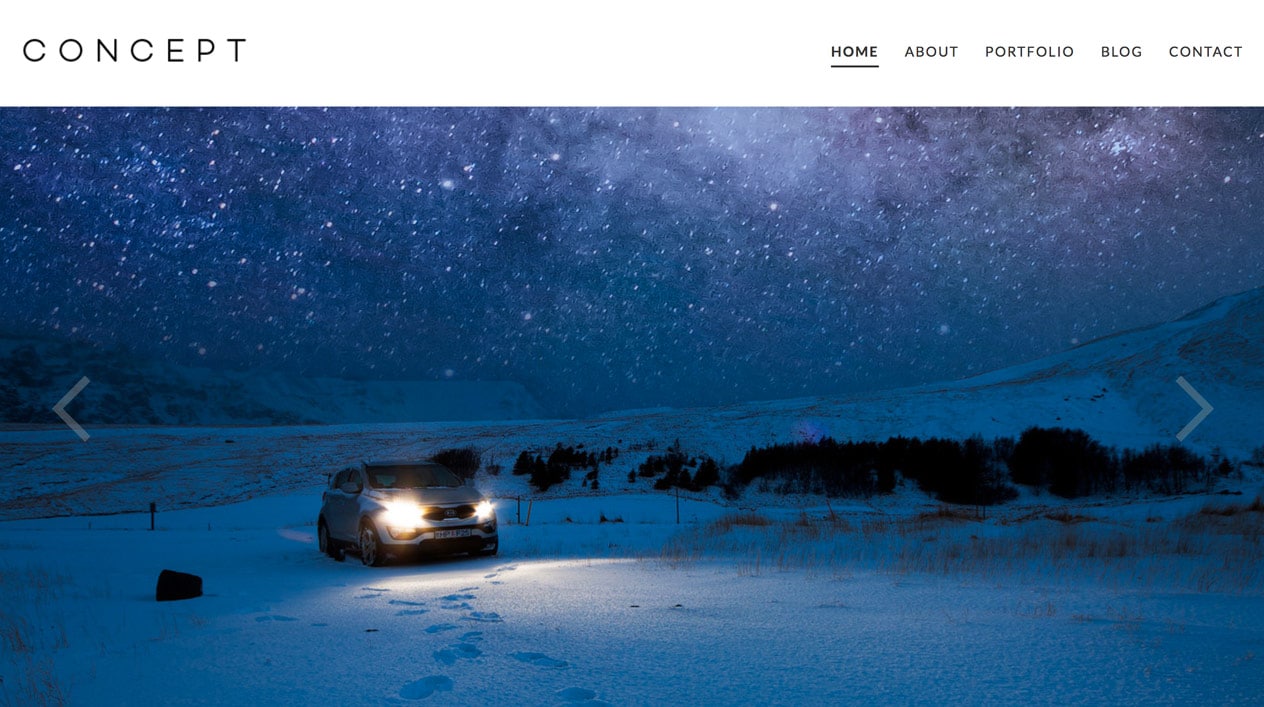 Concept Responsive WordPress is great theme for any tech agency and business site, with a clean design, minimal layout, and scroll motion slider. You'll have a clean looking website for your tech business.
Onehost (Website Hosting)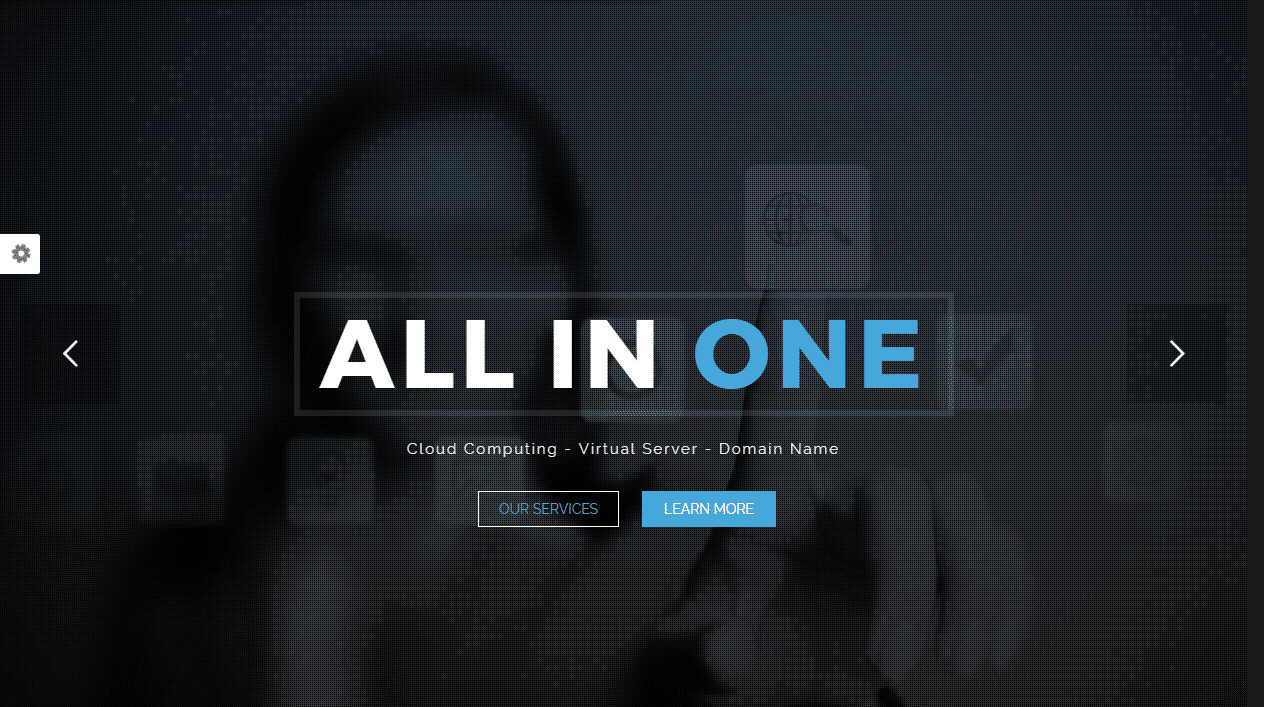 Onehost is immediately recognizable with its visually powerful design, a responsive website with a grid-layout aesthetic. With ten strong templates to choose from, purchasers already have a major advantage over competitors, with lots of resources to work with. Visual Composer means these templates are simple to customize, Slider Revolution complimenting it.
Performance is optimized and you'll get the message out: your website is perfect for hosting services. Best for servers, SEO, and IT related hosting.
KeySoft (Apps/Software)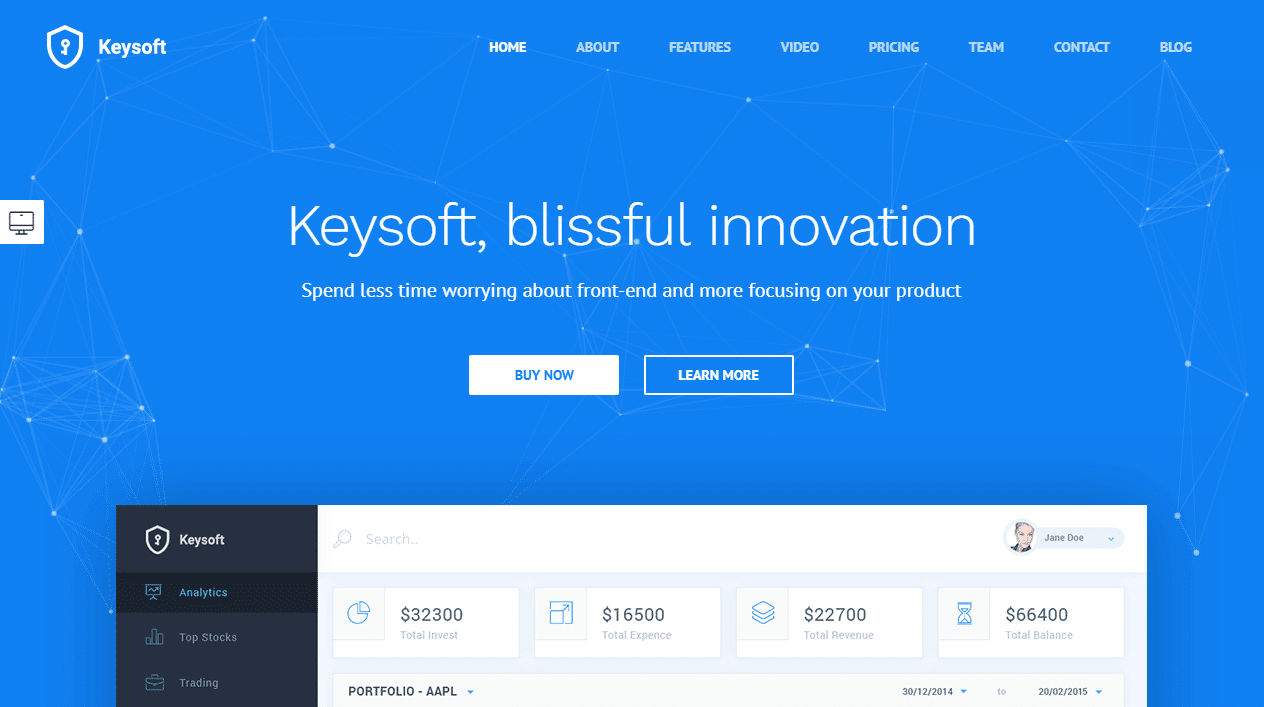 Most of my choices thus far have dealt with apps, but KeySoft goes an extra step for showcasing various software. If that sounds like your company, it's a potential choice for you.
KeySoft lets you create high-tech, sleek one page websites for your statistics, programs, and items of interest. This attractive, mobile-ready visual style will engage visitors while you give them details about your services using gallery and video.
One-click install also comes included, getting that polished website up and running in minutes. A powerful tool for software companies.
Ayro (Startup)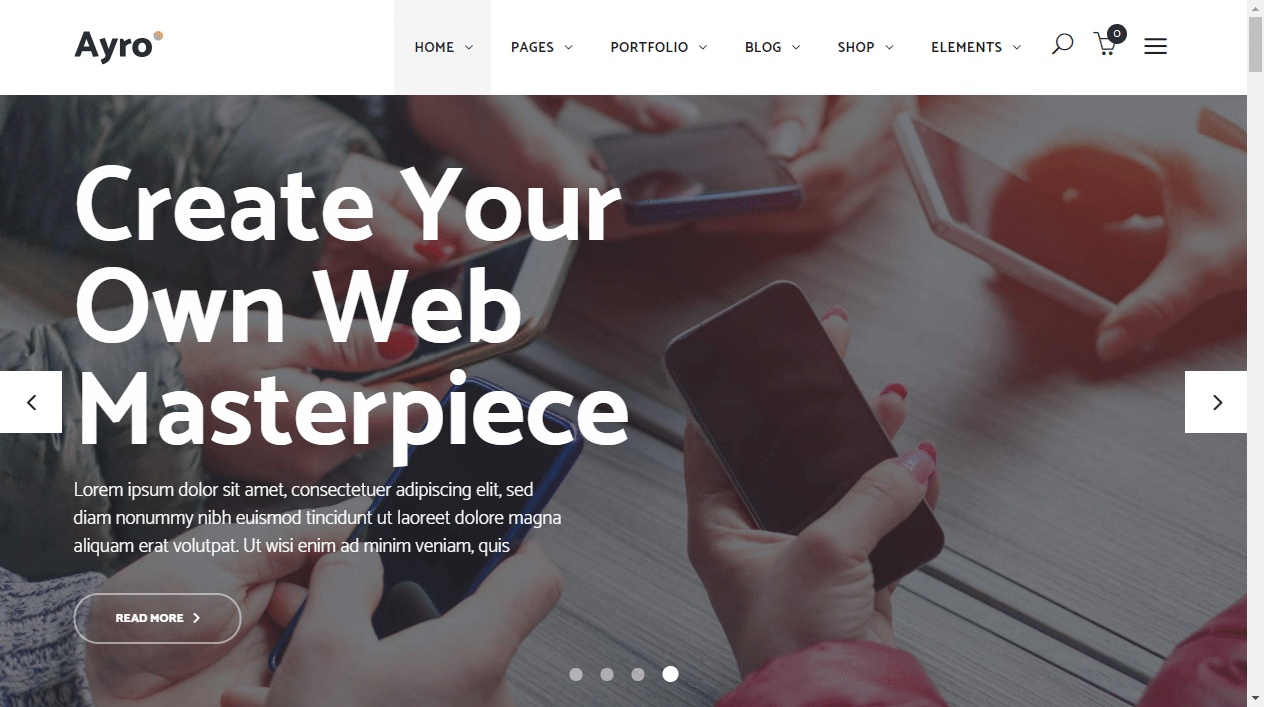 Ayro takes it a little further with website hosting via creative, animated websites. It has several demos to choose from and easy ways to customize each, allowing you to showcase your category of choice through engaging animations and appealing visuals. If your business is looking to be "unique," Ayro is a strong option.
Ayro also comes with Visual Composer and WooCommerce, making it easy to create and sell. You can also create galleries, blog posts, list profiles for staff, and much more. Coupled with fast support, it's an easy choice.
Quark (Startup)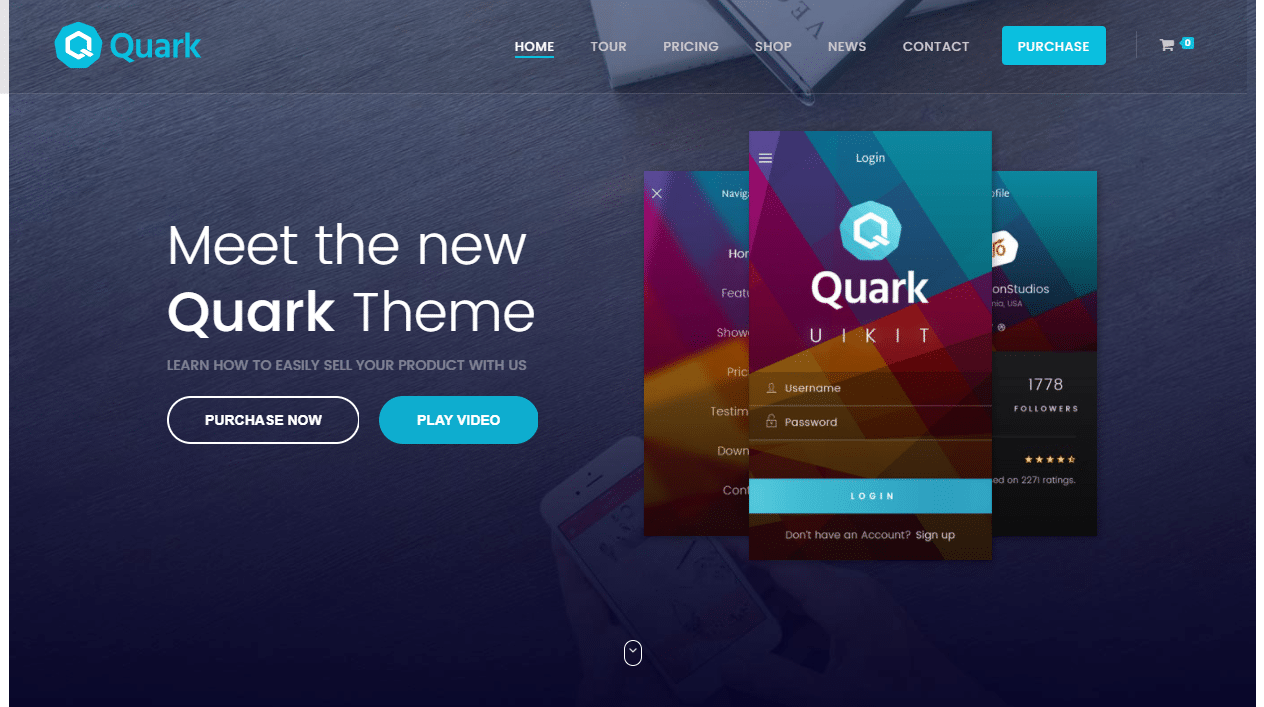 If you want to sell a product, especially through e-commerce, Quark is for you. This high performance, mobile ready WordPress theme is a one-page wonder, getting all the juicy details about your service or product to the web through a template of stunning visuals.
Quark is ideal for selling apps and software, with various customization tools to explain what the app does. Demo installation means you have lots of options and fast results, with a live updater giving you feedback about alterations immediately. You can take payments straight through the theme and for added bonus, Revolution Slider is included.
Cloudme (Website Hosting)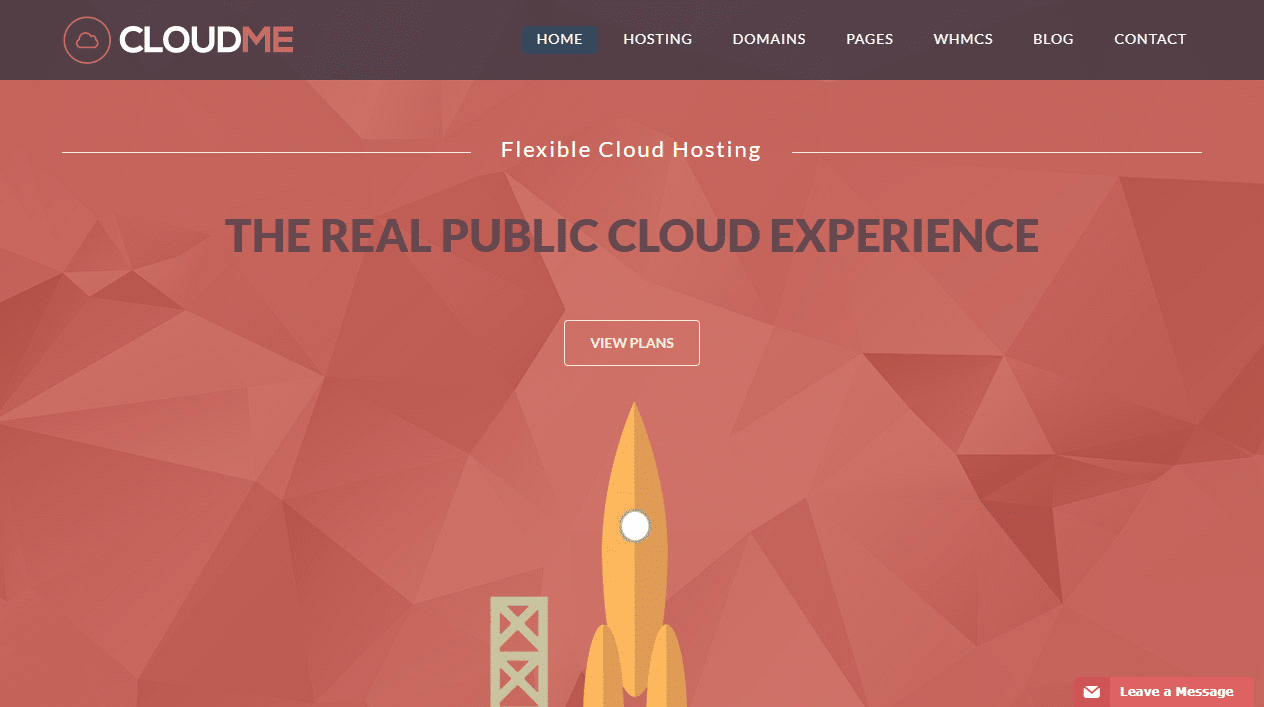 The cloud revolution is taking the tech world by storm, and if your company looks to offer cloud based services as a utility, this theme is for you.
Cloudme has numerous essentials for function and flair: Visual Composer, translation support, and mobile compatibility. It's perfect for one-page websites which go into detail about their cloud related services, with SEO optimization offering an advantage over others. A worthwhile choice for cloud companies or managed service providers.
Youplay (Startup)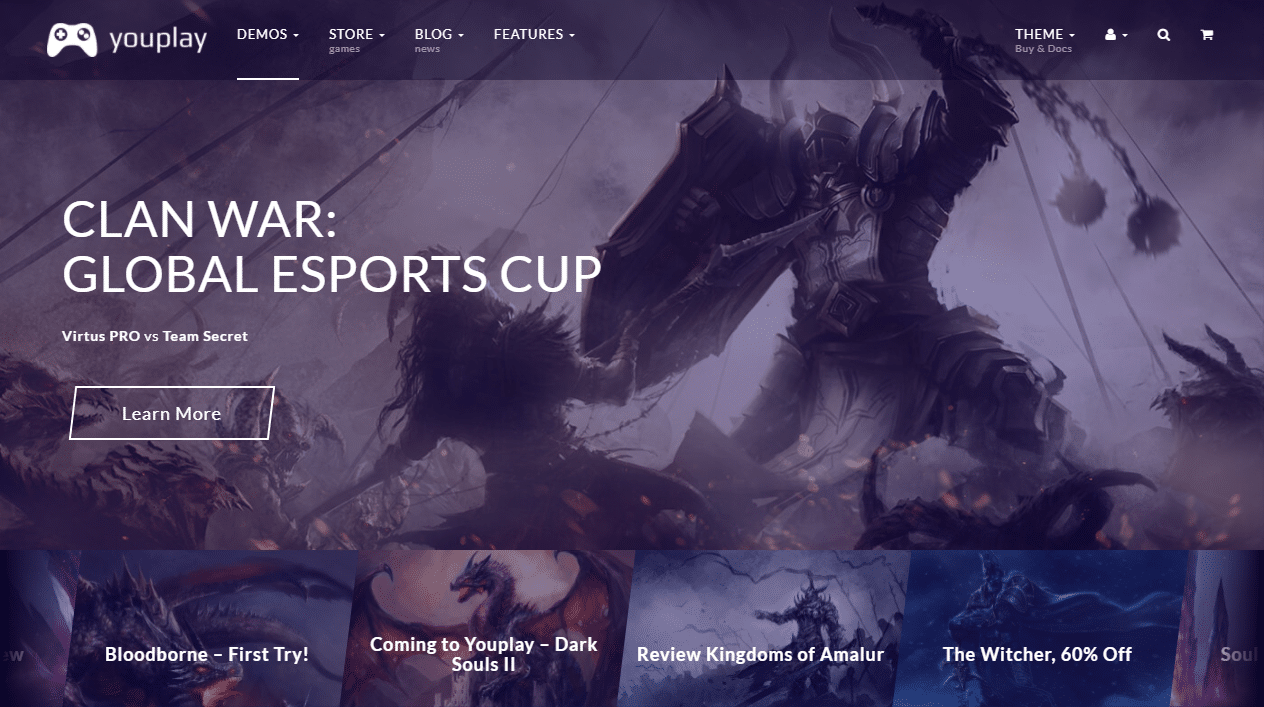 Not to be confused with Ubisoft's "Uplay," this WordPress theme is another option for vendors who host games or games related media.
Got an amazing idea that will shock the gaming world? This is certainly a potential avenue to showcase it with. With four fantastic demos to start with, you can create blogs, communities, and sell online wares to attract a big gamer audience. Youplay also comes with premium plugins, WooCommerc, works with BuddyPress, and has a variety of ways to modify each template.
NRGHost (Website Hosting)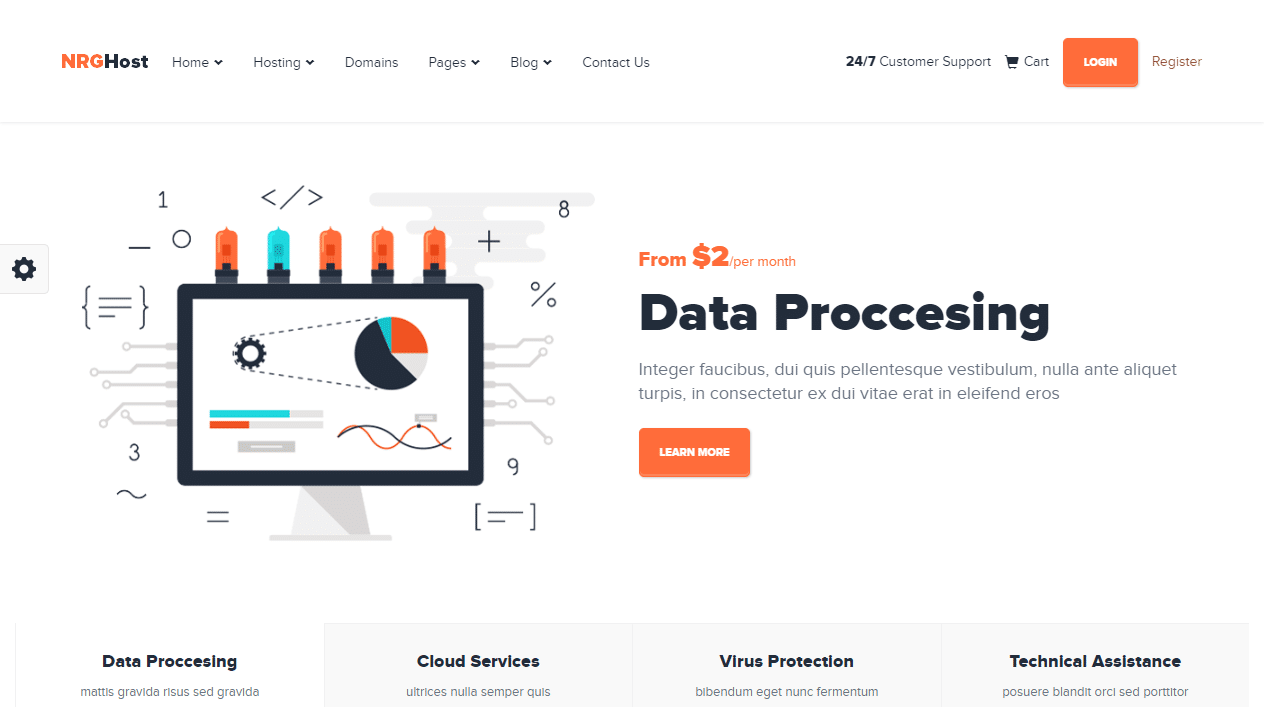 NRGHost is another host theme for companies that want to offer third-party services but with a minimalist design. Single page construction lets you demonstrate the various services your business offers and it has a range of tools to customize each part of your website.
Purchasers don't need extensive code knowledge with the drag-and-drop style format, and will also benefit from WooCommerce compatibility. Support and documentation are also extensive, leading to easy website creation.
Ostrya (Startup)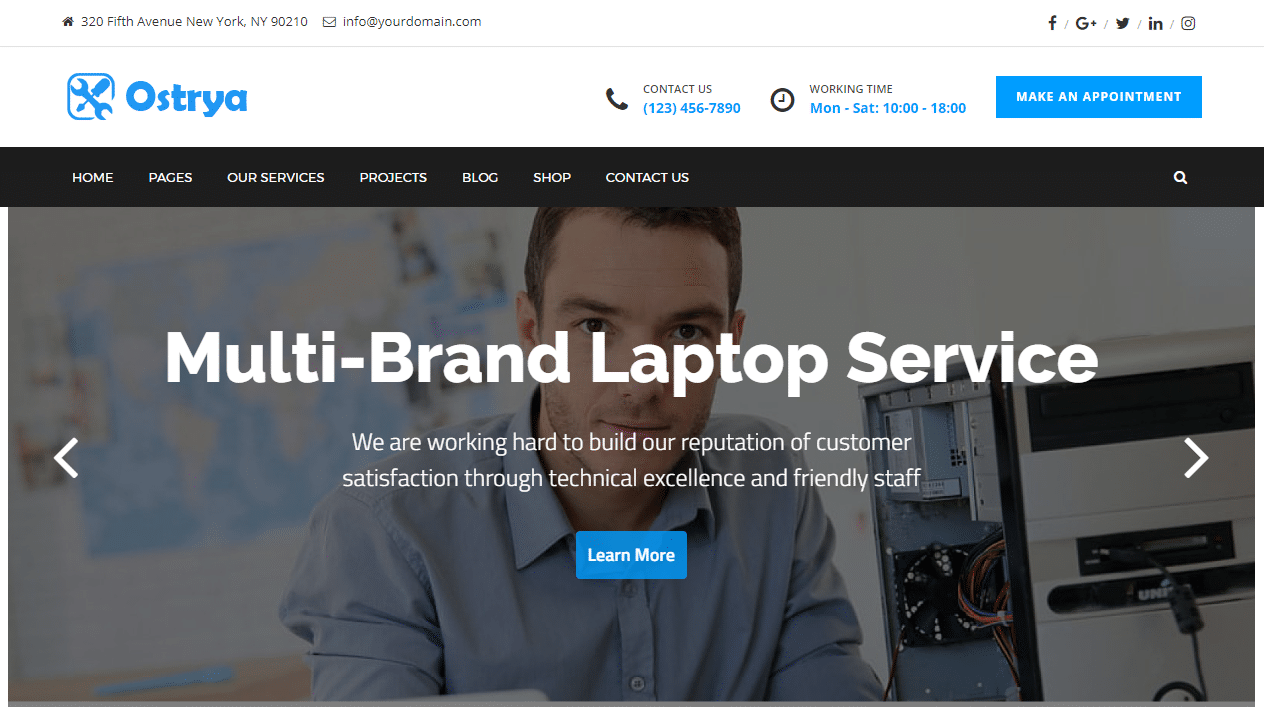 Ostrya is quite specific for a startup, boasting an emphasis on computer repair. So, if you're an up and coming business which fixes computers with a need for a professional website, Ostrya has you covered.
Behind its veil of beautiful animations, eye-catching logos, and responsive page design, you also get plenty of essential tools to help you along the way. It comes with Visual Composer, WooCommerce, and Revolution Slider for powerful results, and comes packed with SEO optimization. Four single page demos also get you on the right foot, helping your business grow in the online world.
Omni (App/Software)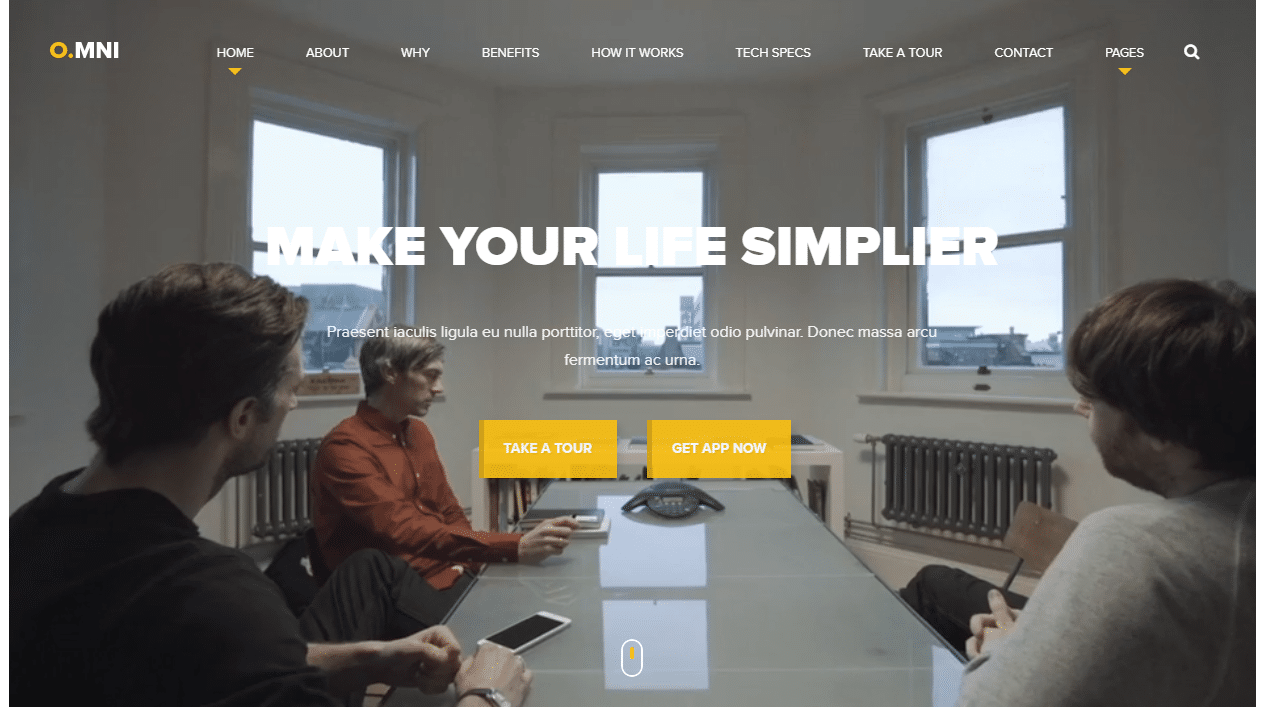 If you want a WordPress theme that showcases your app with amazing animations and captivating visuals, I highly suggest Omni. This functional theme is loaded with all the assets and tools you need to put your app on a virtual pedestal, with enough unique flair to gain recognition.
Omni starts you off with six initial demos and several grid-layout options, creating a compact platform to easily navigate. Parallax animations enhance the experience while Bootrap 3 guarantees perfect performance on mobile devices. Best yet, it's constantly updated and bursting with new features, so purchasers get their money's worth in long term support.
ZionHost (Website Hosting)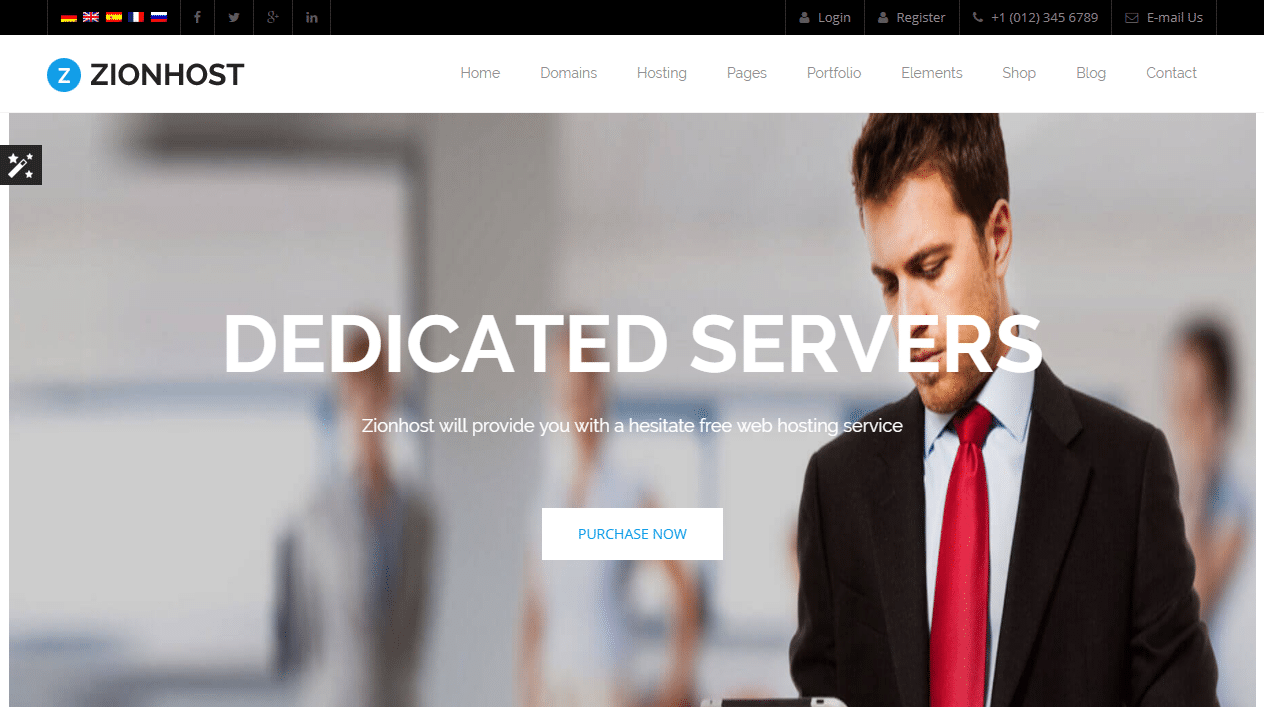 ZionHost is a high tech WordPress theme for – you guessed it – hosting services. If your company offers server space or third-party amenities you might like what ZionHost has to offer. The black and blue visuals combined with its one-page landing zone will help sell the idea that your business, well, means business.
WooCommerce and other premium plugins are thrown in for free, and the Parallax design means it operates perfectly on mobile devices.
Venera (Startup)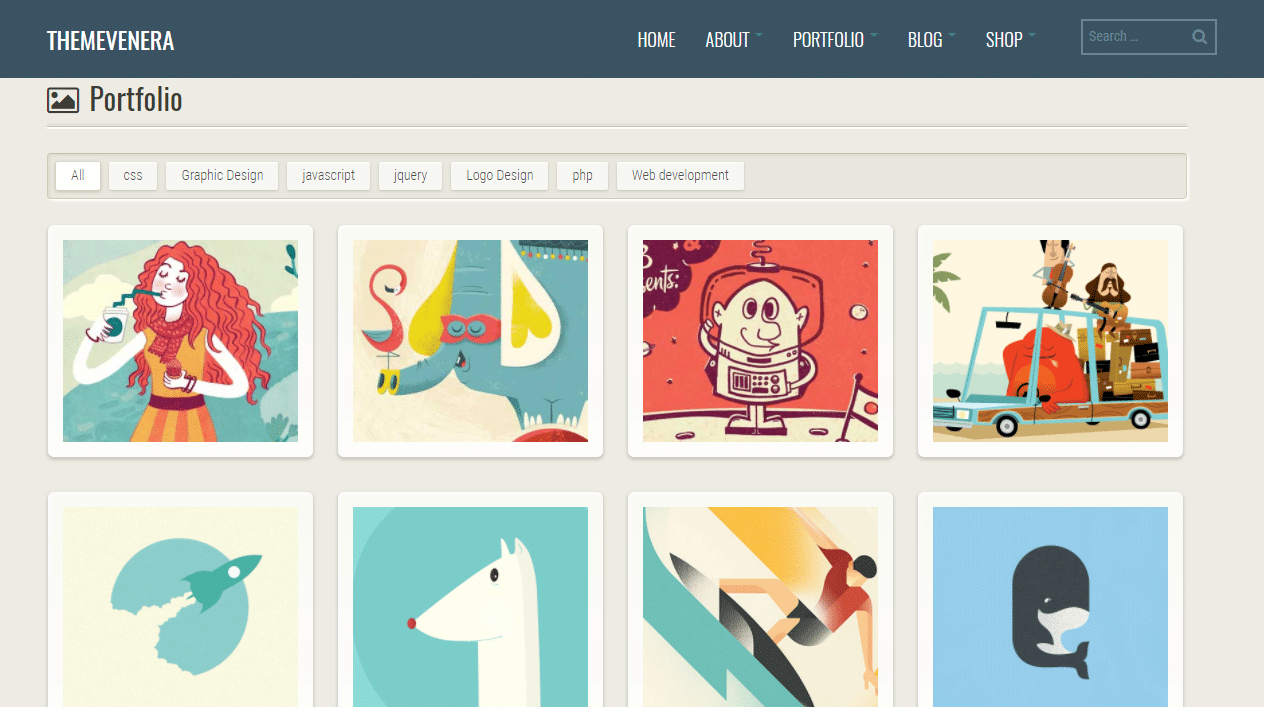 Venera is a bit of an odd one, because while I've identified it as a "startup," in truth, it's a multi-purpose theme for showcasing apps, portfolios, and services.
That said, it absolutely stands out among my choices, for its "storybook" visual style and creative ways by which content is presented. Whether you want a virtual platform to sell a book or perhaps offer a software service, it has you covered.
Venera also includes WooCommerce and Visual composer, a great standard, and consistently receives updates. Additionally, it's one-page landing zones are customizable to every degree, great for businesses that have lots of items to offer.
Riven (App/Software)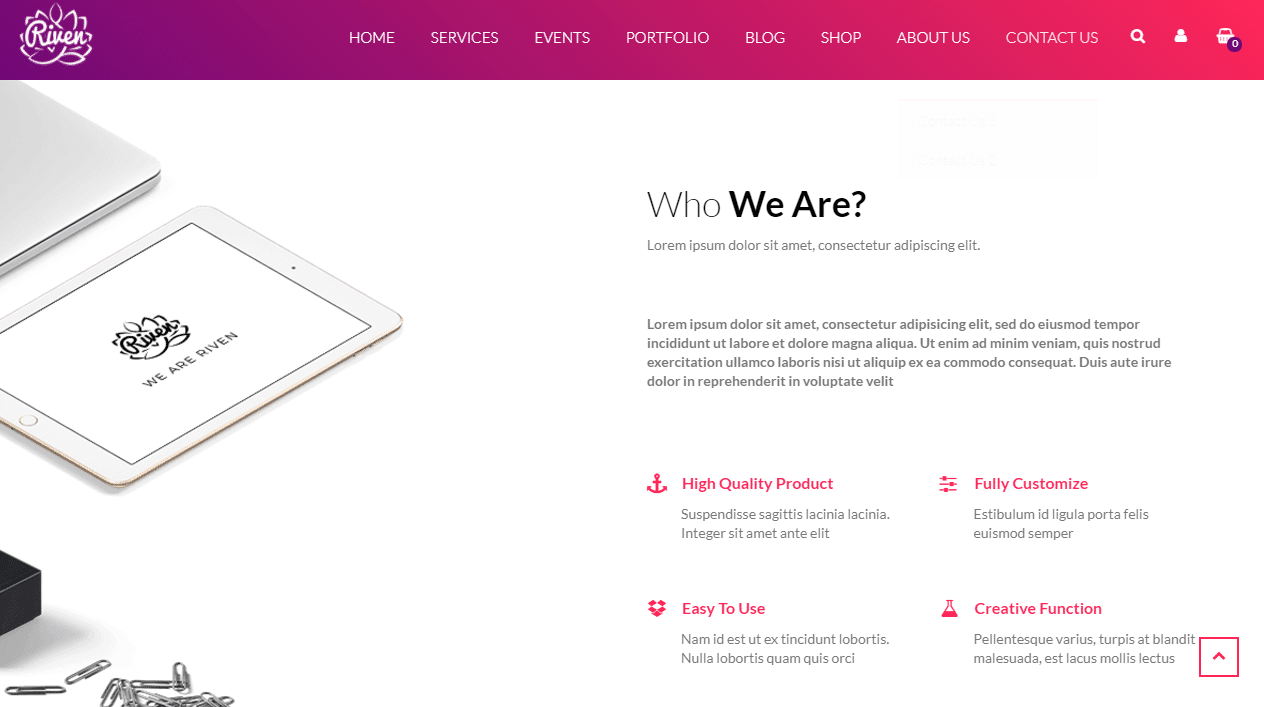 If your business has a need for flexibility, Riven is a great option. This WordPress theme is for showcasing products, apps, or software, with a stylish look to prop it up on.
Everything you could need to design an amazing website is here, with easy creation tools and elegant results. Hit your viewers with stats, graphs, visuals, galleries, and more, all while taking advantage of its mobile responsiveness. Several demos, numerous premium plugins, and WooCommerce support mean you'll show off your wares while making a sale too.
Alaska (Website Hosting)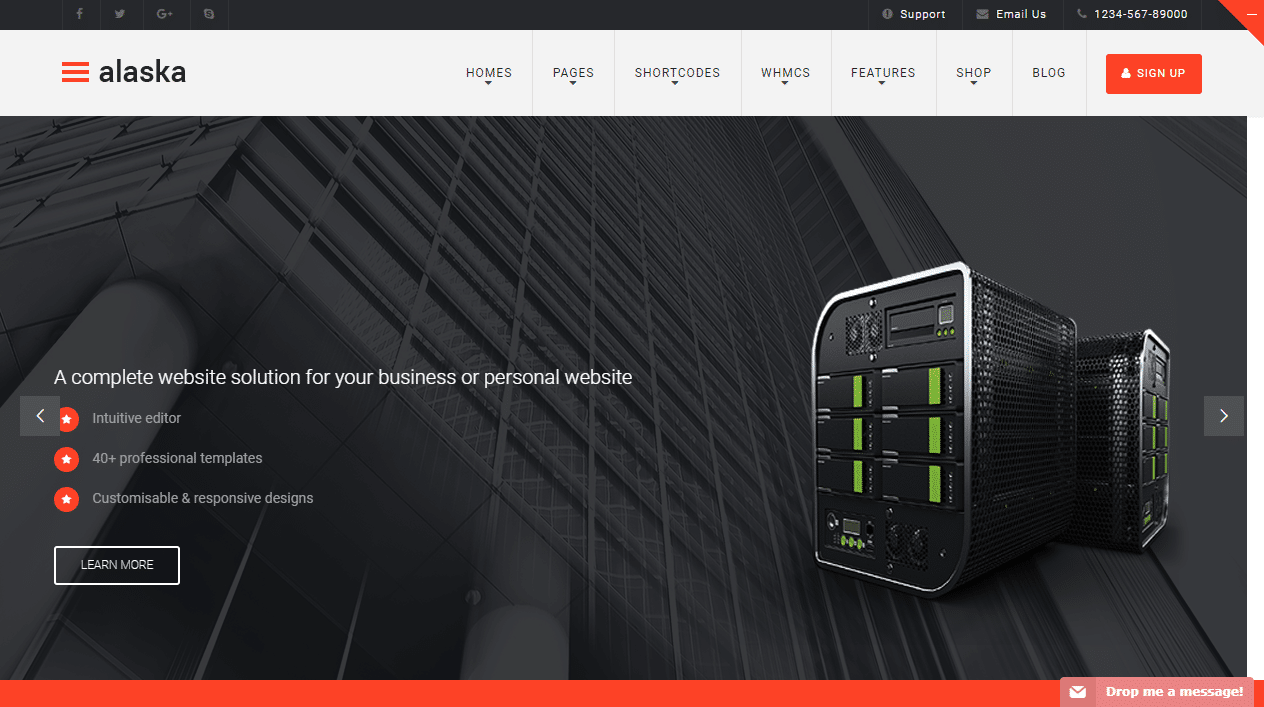 WordPress themes certainly continue a trend of naming themselves after states. Alaska is no different, and before you ask, it has nothing to do with the beautiful state.
Rather this is an SEO charged, high-performance hosting website for third party companies. It has WooCommerce compatibility and is one of the highest rated technology themes around. Highly recommended if you want a theme that's proven, reliable, and packed with customization features.
Appdev (App/Software)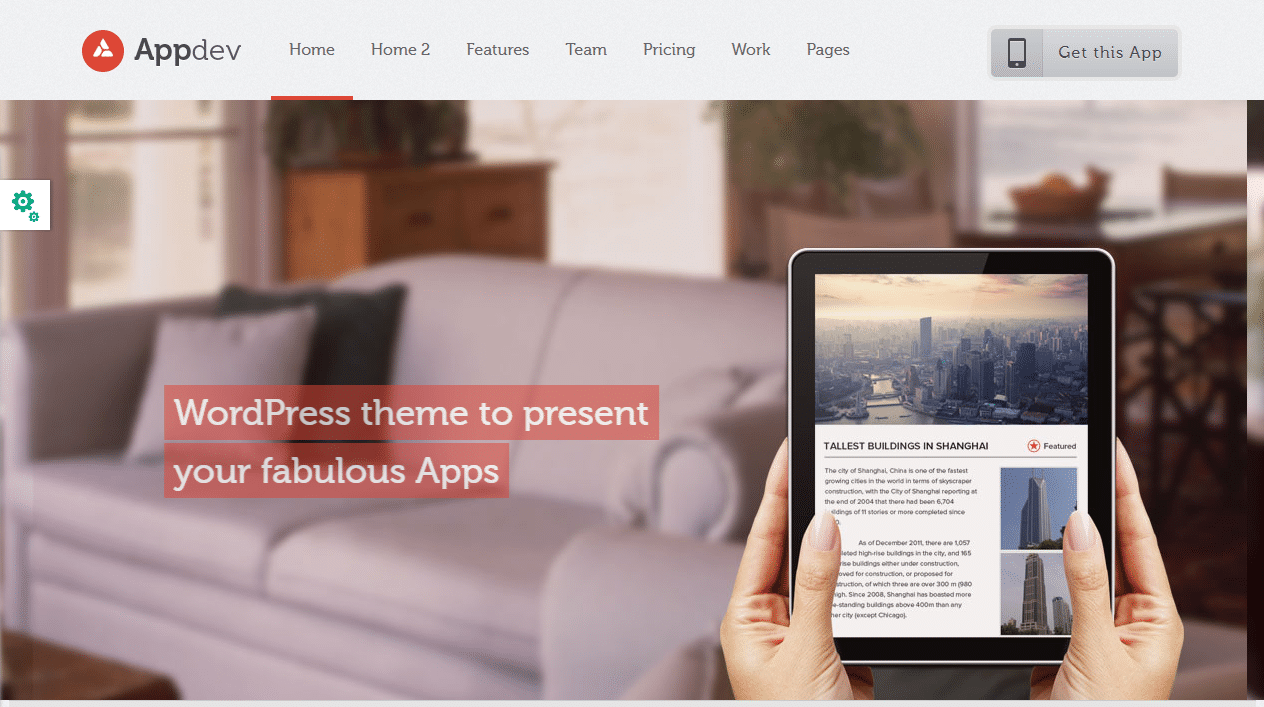 No big surprises here, Appdev is an excellent landing page WordPress theme for apps. This one boasts a powerful one-page option to get info to your visitors, mixing it with high performance and captivating visuals.
Appdev will let you showcase your app features, highlight staff, and list major performance factors. It's an excellent, flexible choice for companies who just need a functional page.
Quezal (Startup)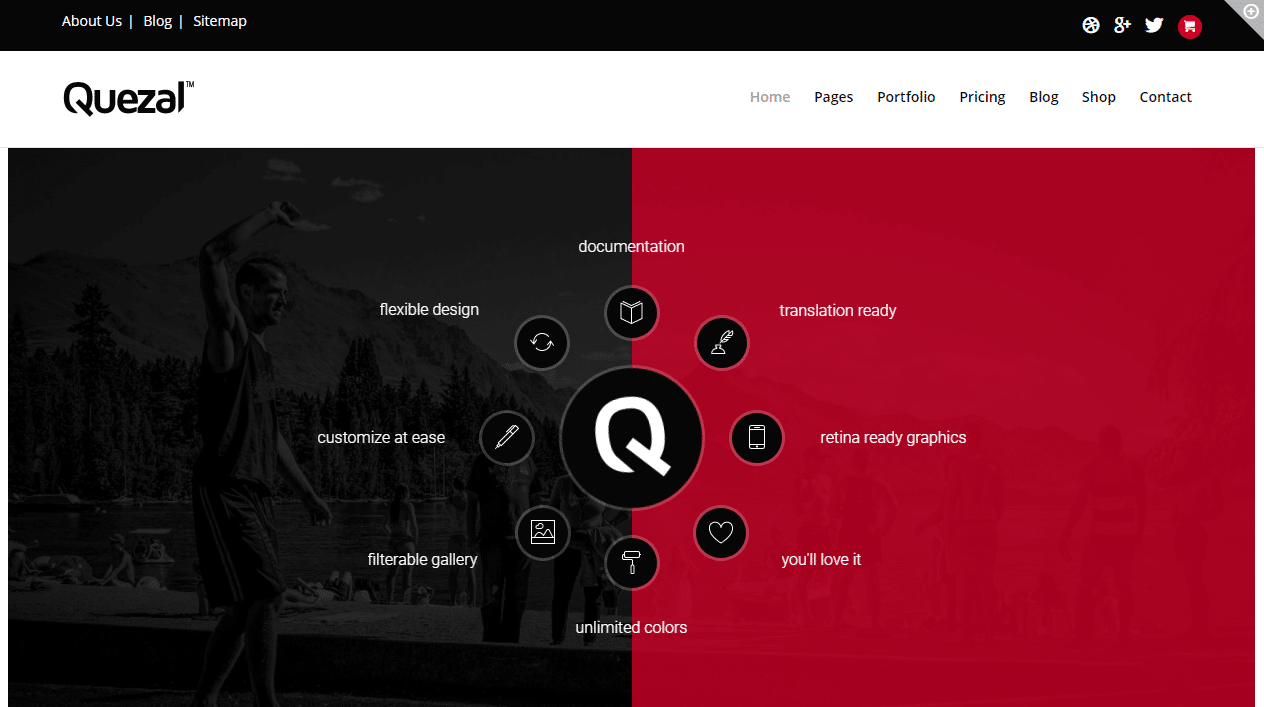 Quezal might be one of the best-looking themes I've chosen thus far. It's got an amazing selection of animations, icons, logos, and transitions to really bring out the best in your company website. On top of that, it's flexible for start-ups or companies who want to sell a specific service or product.
The website is also translation ready with great performance on mobile devices, backed with extensive documentation. If you want to dazzle the eye with an effective landing page, this one is for you.
Cian (App/Software)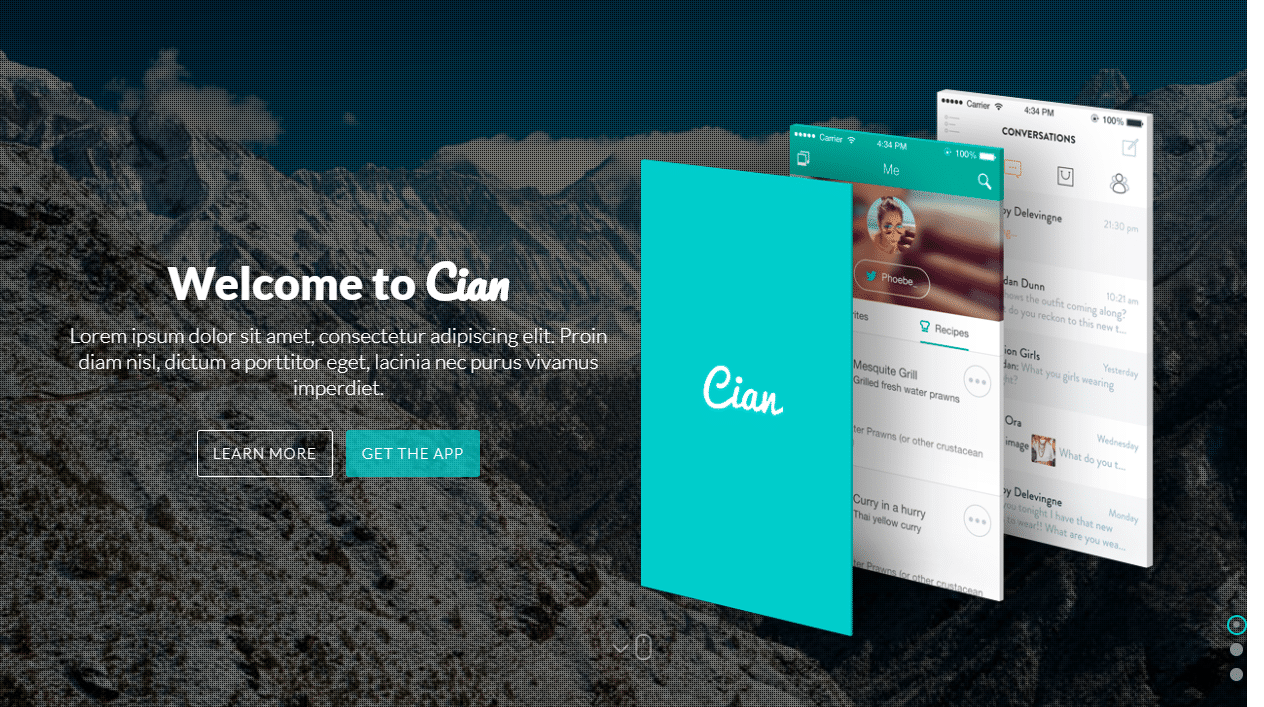 If you haven't guessed already, apps are pretty popular. That's why Cian is another choice, a recently updated WordPress theme for showing off your latest mobile software.
Cian has a great looking layout and engaging animations to help catch viewer attention, coupled with plenty of helpful plugins like WooCommerce. It's easy to modify and has coding animations for both CSS3 and HTML5. Another solid option.
Hoshi (Startup)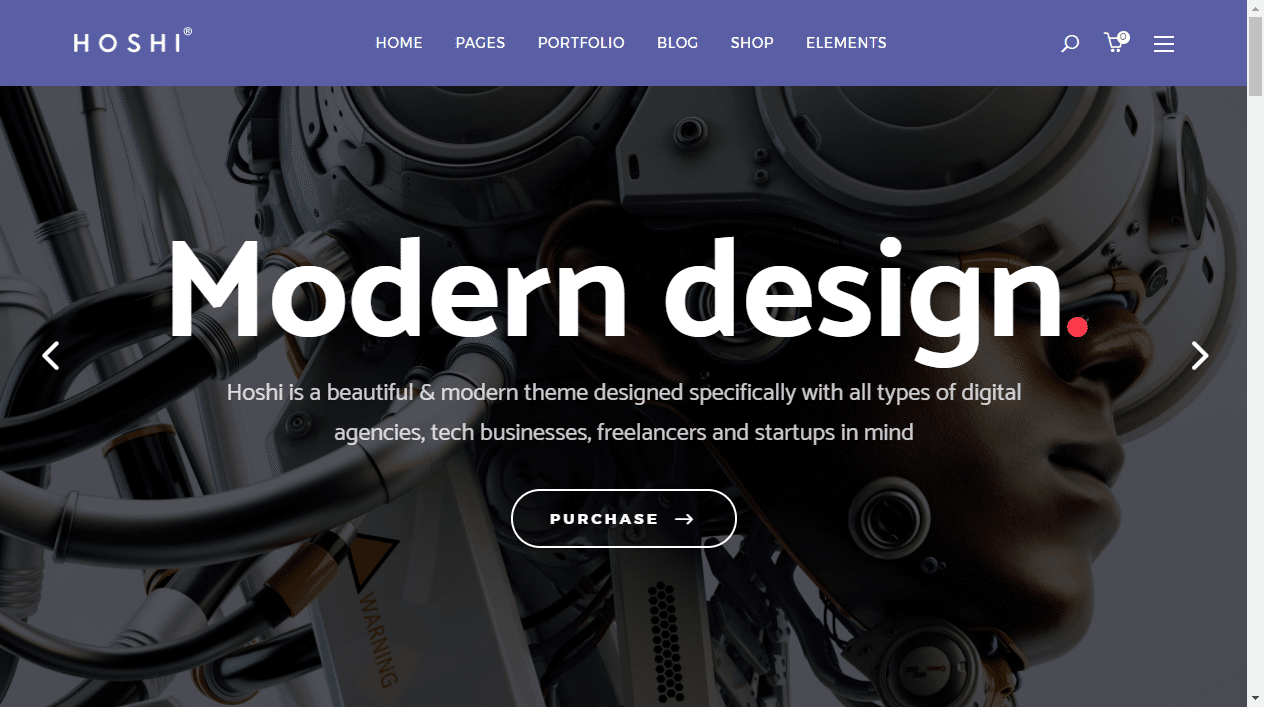 Hoshi boasts magnificent style and creative visuals, ideal for start-ups looking to establish their brand with personality.
This startup WordPress theme is ideal for multiple concepts, emboldened by its responsive grid-layout and features. Easy customization and mobile compatibility compliment its high tech look, granting purchasers several starting demos to work with. Good for businesses who want a little style with their substance.
Multi Hosting (Website Hosting)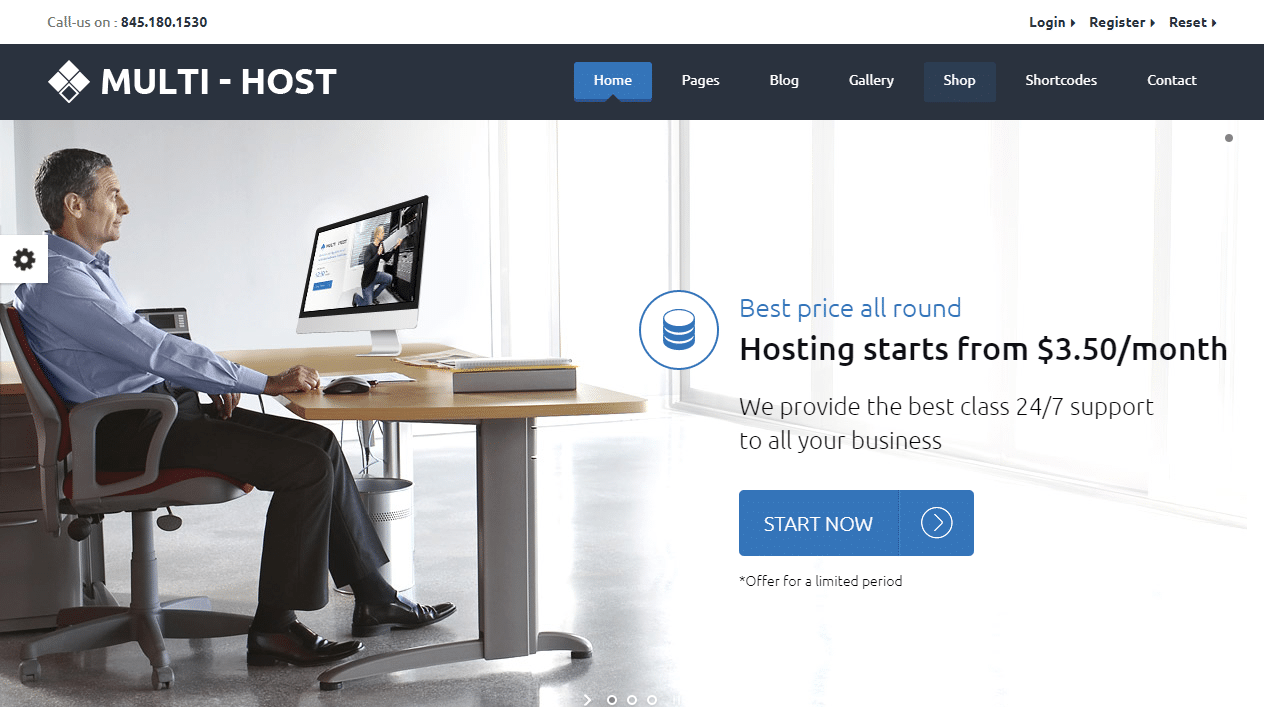 If you're looking for a flexible hosting WordPress theme, the simply named Multi Hosting might be for you. High tech visuals and simple construction lend to its powerful features and ability to showcase what your business offers to clients.
You've got multiple demos, great support, and currency exchange support (excellent for international clients). Yoast SEO is also available, optimizing performance and increasing website saturation. Excellent, utility ready theme for various organizations.
Spark (Website Hosting)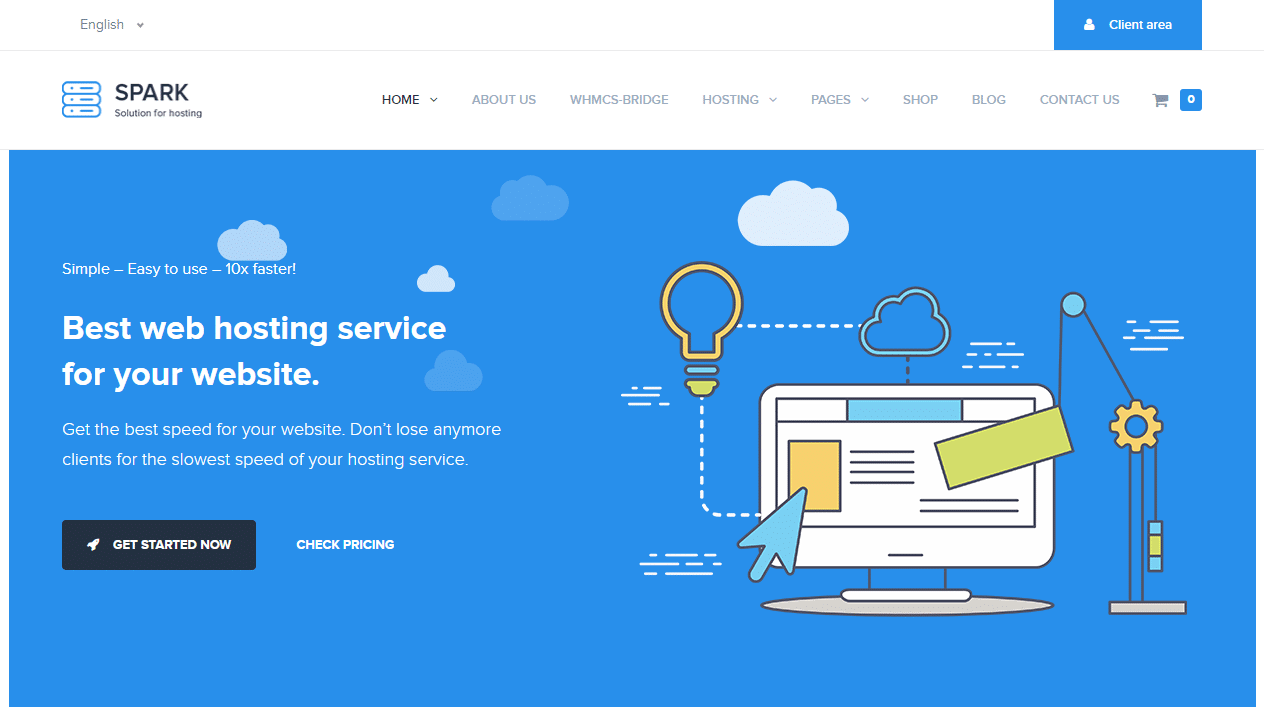 If the previous option didn't suit you, Spark might. It's another high-performance, responsive WordPress theme perfect for hosting companies and businesses.
Recent updates have also given it a brand new home page template and ways to customize your layouts. Along with this, Visual Composer and WooCommerce accent its design. A good option if you want a simple, but effective, a landing page for third party services.
Fluid (App/Software)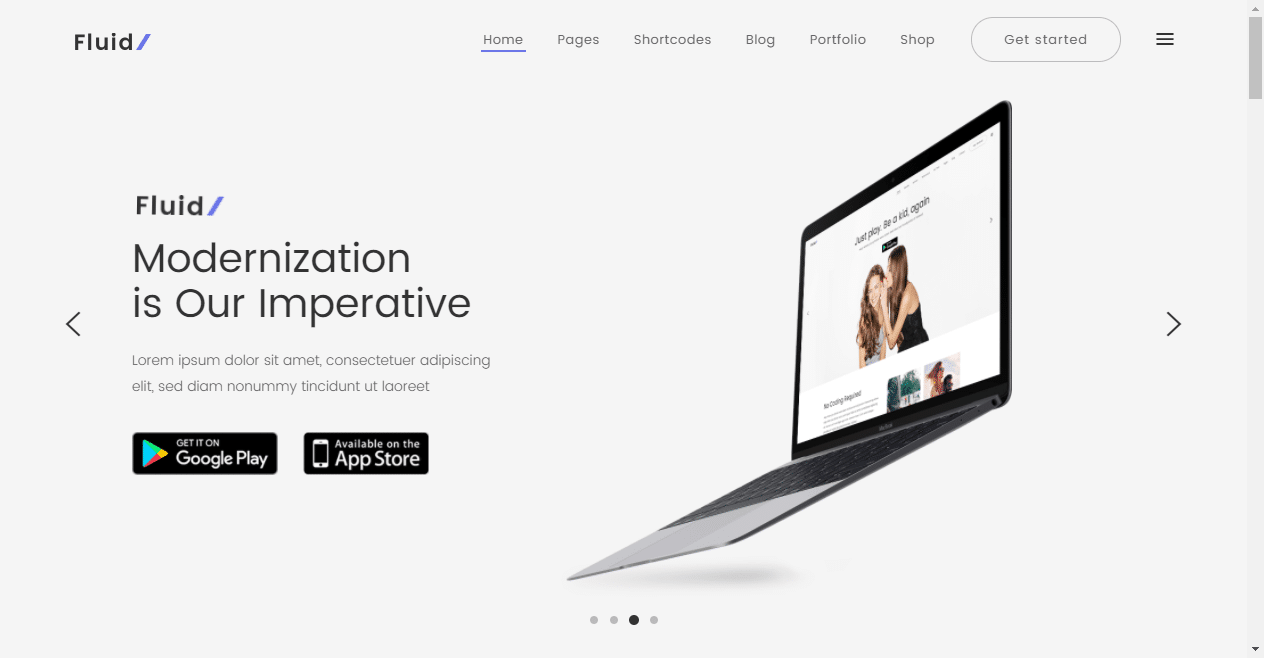 For my last choice, I wanted to pick something that sported some flexibility. Though it's good for showcasing apps, you can use Fluid for startup companies, hosting, or anything else you might think of.
Though it's a newer theme, it has lots of solid customization features. One-click installs don't hurt either. Nine template pages to start with combined with some amazing animations seal the deal.
With that, we've reached the end of our little journey, and I hope you've discovered the perfect WordPress theme for your business.