In this MailOptin review, we take a closer look at this useful tool for promoting and growing your mailing list. The most reliable way to capture email addresses of your visitors is to use lead generation software. With the array of options available, one can get a little bit confused on which to adopt. As they do not come for free, you must be very sure about your final decision in other not to spend with regrets.
When it comes to building a profitable mailing list, MailOptin is one of the most powerful options you will find. It is built to solve problems that hinders the growth of your email list. The point is this, if you have tried without success in your growing your email list or you are attempting to build a list for the first time, you may need to settle for MailOptin WordPress Plugin to drive your list building process. Let's start our MailOptin review by examining its features.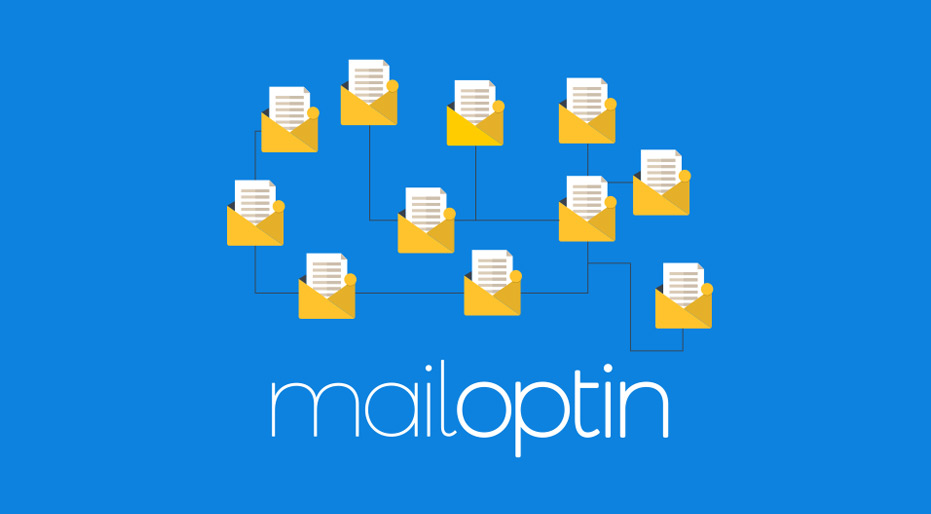 MailOptin Review Intro – A Look at the Features
This is an all-round lead generation plugin for WordPress; you are not just getting an email capturing plugin, but a lead generation solution that is built to take your email marketing journey to the next level.
Immediately, when you activate the plugin, you won't need to install additional plugins to get the necessary tools for your list building task. You can create and optimize different types of forms in the plugin, among which are:
Lightbox (Popups)
In-Post Forms
Notification Bars
Slide-In
Sidebar/Widget Forms
Embedded / Inline
Content Upgrade
So when your forms are created, you can start using the plugin trigger options to display any of the optin forms to your visitors. The forms created also gives you the ability to create an A/B split test in furtherance of achieving your list building goals.
Some MailOptin Features That Gives It an Edge
In getting to see the foundational features of MailOptin, I will walk you through the process of creating an optin form with the plugin. However, before we delve into that, let's take a look at some of the features that makes the plugin stand out from the competition.
Multiple Optin Forms/Templates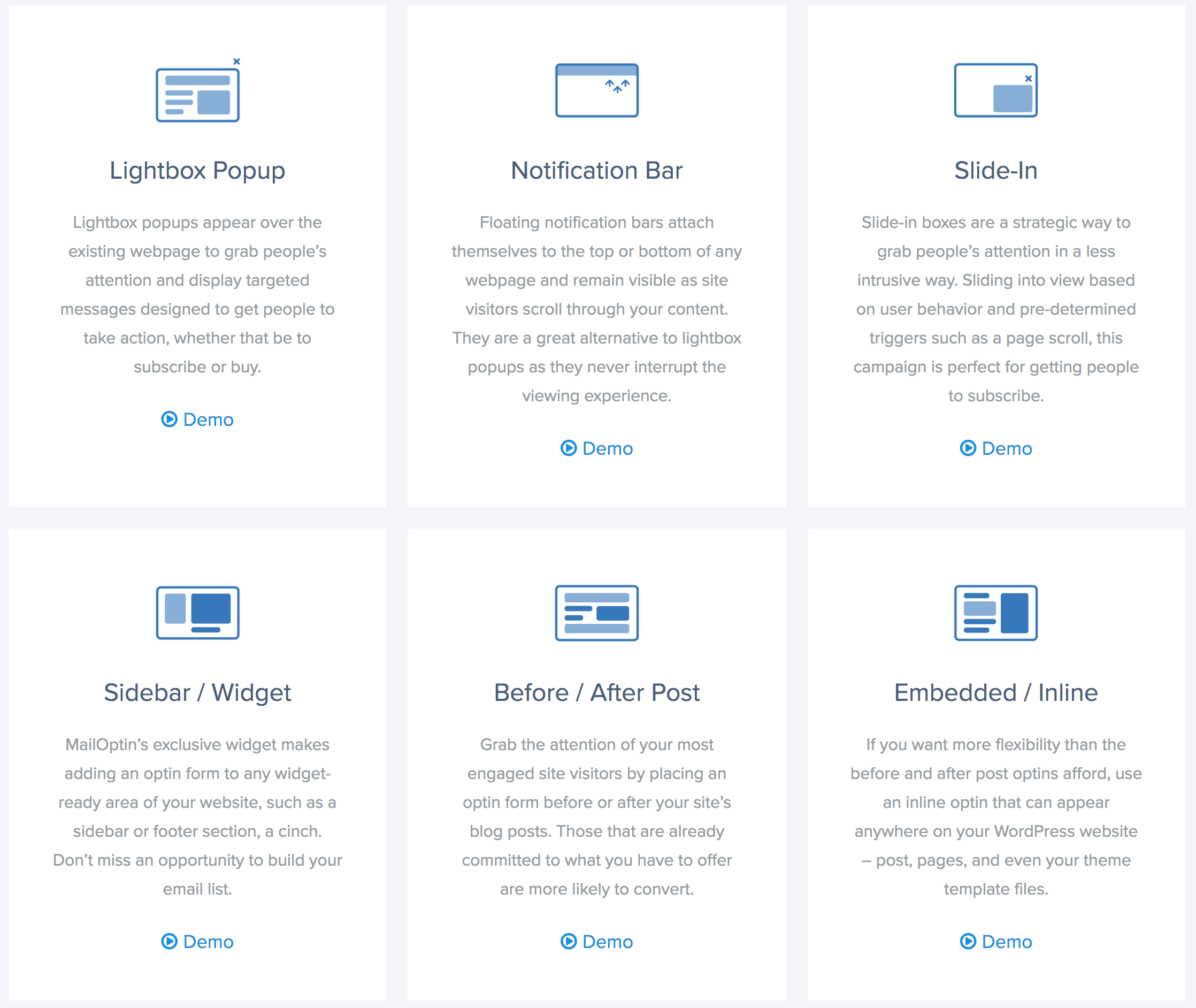 If you like experimenting with different types of optin forms, MailOptin has got you covered. There are a lot of pre-configured optin forms you can choose from, which will also lead you into selecting an appropriate template to work with.
Bear in mind that these templates, though pre-configured, can be customized to suit your existing site design. Every element of your template can be customized; including things like message, the image, the image orientations, borders, effect and colour.
Also, you have a built-in live editor to see the changes you have made. You do not need to go back-and-forth your main site in other to notice your changes, once you save your customization, it would be applied to your main site.
A/B split testing engine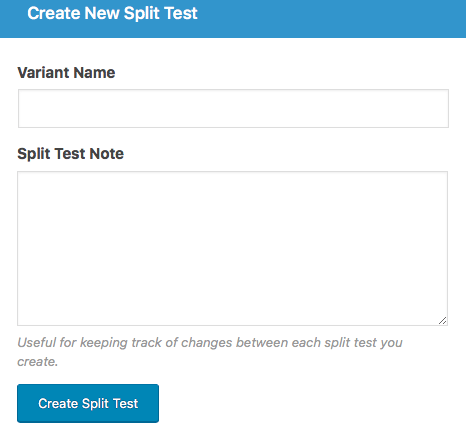 A/B testing lets you optimize your optin forms by comparing multiple versions of your optin form. This way, you can easily find out your most converting form and at the same time maximize result.
Besides just testing different optin forms, you can also use the built-in analytics to track information like the number of impression, subscriber's count and conversation rate. In essence, the idea of building an email list without having a clue of your various performance tools are working in real time, is completely eliminated.
Exit Intent: Don't annoy your visitors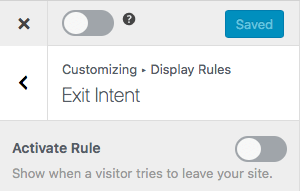 Well, it is important to note that uncontrolled popups annoy visitors and it is no longer a nice way to grow your mailing list. But, you can still be aggressive, less intrusive by controlling the display of your optin forms. This is achieved using exit intent in MailOptin, this way you are able to monitor your visitor's mouse behaviour. When they are about to leave your site, the plugin triggers your popup.
This is a great way of growing your mailing list, without necessarily making visitors lose interest in your site because of a poor user experience.
After Conversion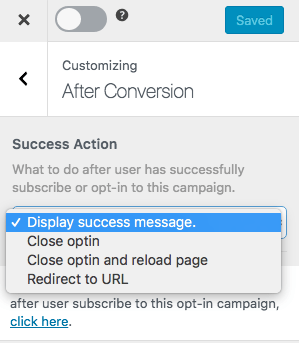 This feature allows you to customize what happens when has subscribed to your email list. There are several things you can do:
Display a success message
Redirect them to another page
Close the optin form
Close optin and reload the page
This comes in very handy, if you don't want to leave your newly converted subscribers confused about the next thing to do in your site.
Click Launch Trigger
If you have some kind of extra content in the form of gift that you want to give your readers, it is pretty odd to send it to your visitors without asking them to sign up to your email list.
This idea leads me to one of the coolest features in MailOptin: By using something called Click Launch, you are able to lock extra content behind the walls of your optin forms. Basically, interested visitors will subscribe to your mailing list and in return, you send them any of your cool content for free. This could be an eBook, a coupon code and whatever you can imagine to them to your email list.
How to Use MailOptin to Create an Optin Form
Now, it is time to see the plugin in action. This way you are able see even more features, not previously discussed in this review. Firstly, you need to connect MailOptin to your preferred email service provider.
Connecting MailOptin to Your Email Service Provider
MailOptin supports popular email service providers including MailChimp, Sendy, Constant Contact, Campaign Monitor, Drip, ConvertKit, AWeber, GetResponse, MailerLite and ActiveCampaign.
In the plugin dashboard, click Integrations tab to connect your website with any of the email service providers. To aid you more, you are going to get an in-house guide to help you easily. Locate your email service provider API or whatever alternate methods are required to create a connection.


In the image above, I have successfully connected MailOptin to MailChimp. Note that you can integrate more than one email service provider.
Creating Your Optin Forms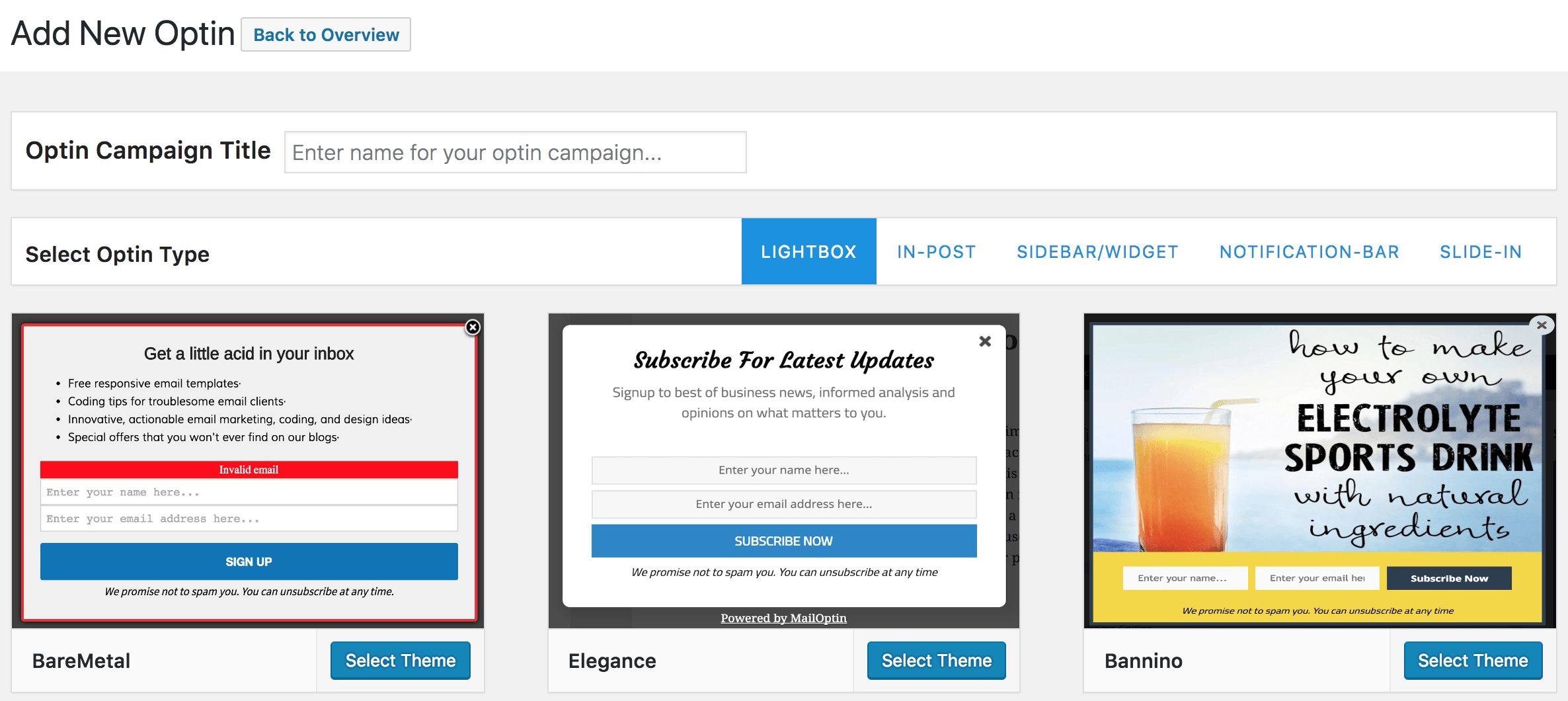 The "Optin Campaigns" page is where you can start creating stylish optin forms. There are several option form types available as I have earlier said in this review. Now, I am going to select "Lightbox" and the "Elegance theme."
You will be redirected to the customer of form builder where you can immediately setup and tweak the design of the optin to your heart content.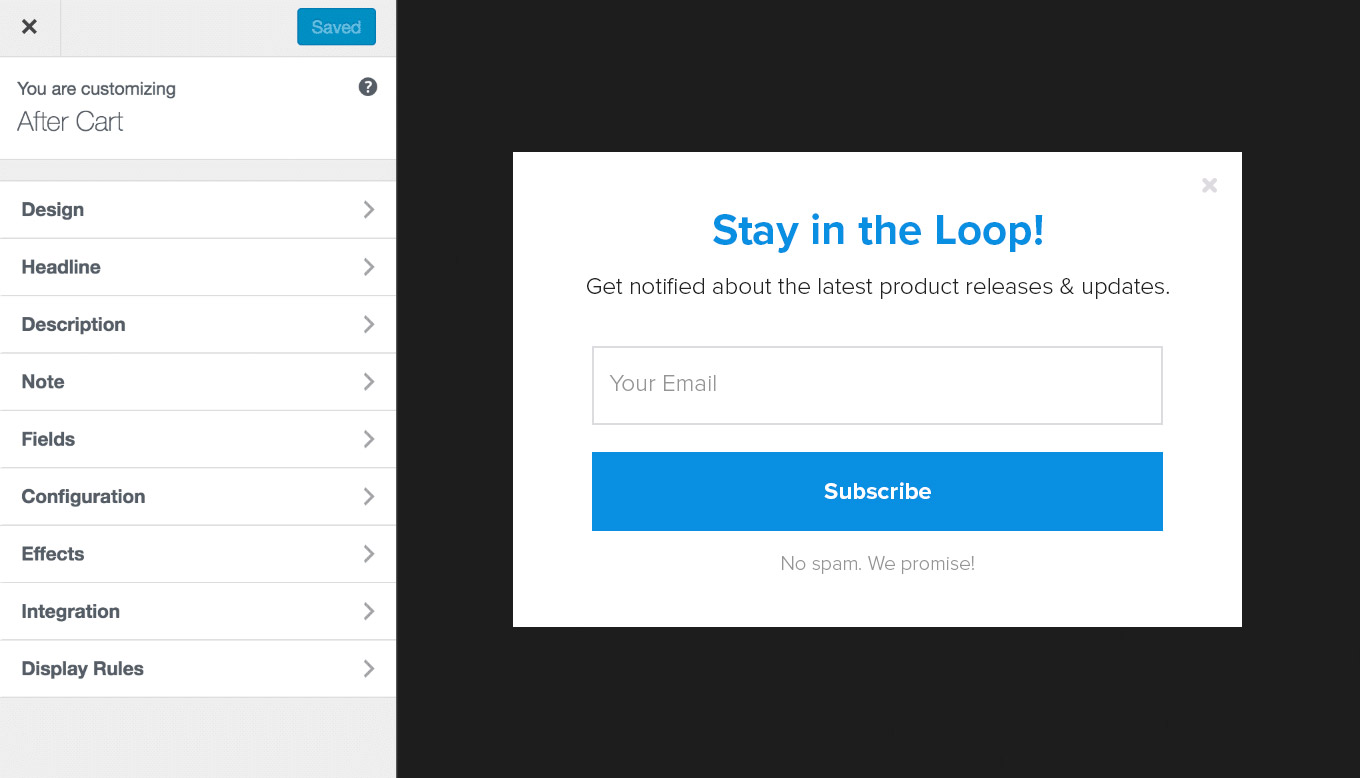 Using Display Triggers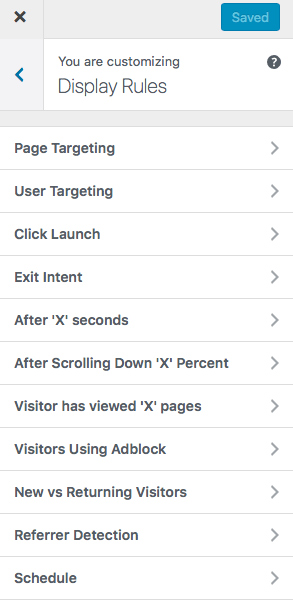 MailOptin has a number of trigger options called "display rules," there are important for determining how you want to display your optin forms. Here are some of the trigger settings available in the plugin:
Click Launch
After X seconds
Exit Intent
Scroll Trigger
Visitor has viewed X pages
Adblock Detection
Device Targeting
Targeting Optin Forms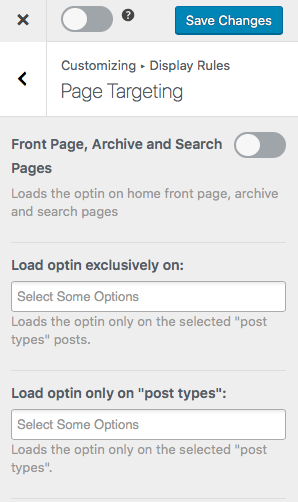 The targeting options in MailOptin helps you create a segmented or targeted email list. This way, you are able to send out relevant emails tailored to a specific audience or users of your site. Also, there is an option to target specific kind of users on your WordPress site.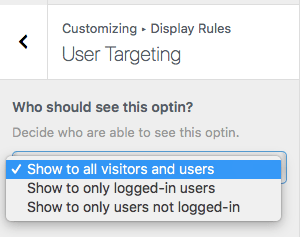 Enable Your Optin
With all of the basic settings ready, it's time to deploy your optin form to your website and start collecting email addresses. Right in the "Optin Campaign" tab, you will find a list which contains your optin forms, locate the optin form you want to activate by using the toggle button. A blue button means that the optin form is turned on while a grey button means its disabled.


The features are not over, yet!
Actually, there are still some other things you can do with the plugin:
Email Automations – Automatically send out newsletters to your mailing list when you publish a new post or send a daily, weekly or monthly digest of published posts.
Schedule – Specify the exact period and duration you want an optin campaign to display.
Scroll Trigger – Your optin form is triggered when a user has scrolled a fixed percentage of your content.
Cookies – Easily set up global or campaign specific cookies.
New vs Returning Visitors – Trigger your optin forms only to new visitors or returning visitors.
MailOptin Pricing
There are three options for purchasing the MailOptin leads generation plugin.
$69, Standard plan for use on 1 website.
$169, Pro plan for use on 3 websites.
$269, Agency plan for use on unlimited websites.
You can view the full list of the simple pricing plans on the MailOptin website.
Alternatively, if you want to first try MailOptin for free before purchasing a premium plan, you can download it right away from the WordPress repository.
Wrapping Up our MailOptin Review
MailOptin brings a lot of innovative feature set to make list building very easy and productive. You are spoilt for choice when it comes to selecting how you want to collect email addresses from your visitors. The multiple form types and stylish templates can get you started immediately.
The ability to edit every element of your template is a huge boost, there are a lot of options available. However, the interface is not daunting, it is well designed and intuitive to use. It is amazing that the smallest detail of your optin form can be edited.
The help improves click-through-rate, the plugin has several trigger options to create the kind of user experience you desire. MailOptin is also equipped with a powerful A/B testing engine and analytics functionality. This lets you improve conversion rates easily.
Check out the amazing things you can do with MailOptin right away.