Membership sites have become a huge business. They allow anyone, from a bass virtuoso to a quit-fingernail-biting expert, to start sharing their knowledge with the world.
And given WordPress' status as the world's most popular content management system, it's become a popular solution to create a membership site. Consequently, attentive developers have jumped into the fray with a huge number of WordPress membership plugins.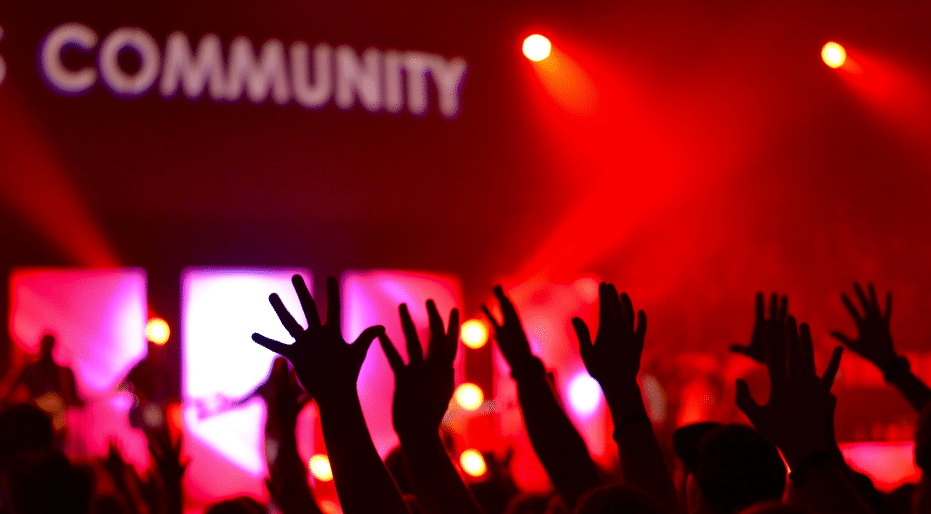 And that might lead you to start wondering:
How the heck do I choose the right membership plugin for my site?
To help you make your decision, we've cut through the chaff and collected four of the best WordPress membership plugins.
While we can't recommend a single membership plugin for all situations, we're confident that these four options are all quality, extensible products to use as the foundation for your site.
What To Look For In A WordPress Membership Plugin
If this ain't your first rodeo, you might already have a good idea of what you want in a WordPress membership plugin.
But membership sites are inherently fairly complicated. So if this is your first time, you might need a little guidance to help you make your decision.
Based on my own experience, as well as membership experts like Chris Lema, here are some things to consider when choosing a membership plugin:
Content dripping – there are tons of reasons you might not want to make all the content available right away. Content dripping lets you control exactly who sees what and when they see it.
Prorated upgrades/downgrades – if you have multiple membership levels, you're going to need to handle the inevitable situation where someone wants to upgrade or downgrade their account. For that reason, you probably want a solution that handles both prorating, as well as easy upgrades/downgrades, so that you don't need to manually step in every time the situation rears its head.
Integrations – think about the key integrations you need. I'm talking about things like payment gateways, email marketing services, etc. Then, make sure your chosen solution offers them.
Trials & Coupons – want to get creative with your marketing? Then you'll probably want something that can support trials, discounts, and coupons.
Analytics – want to know your churn rate? How many new members you're getting? The lifetime value of a membership? All that stuff is important to growing your site. Good membership plugins should make it easy to access all this data.
eCommerce – want to sell digital downloads, or even physical products? Better make sure your plugin either offers that functionality or integrates with something like WooCommerce.
Ease of use – this one is kind of "duh". But not all membership plugins are designed equally. And because you'll be spending a lot of time together, you want one that you enjoy using.
So…what are the best membership plugins that meet many of those criteria? While you certainly have a ton of options, we narrowed it down to just four:
1. MemberPress
MemberPress is a popular WordPress membership plugin that consistently receives solid reviews from those heavily involved in membership sites.
It also ticks many of the boxes we laid out in the previous section.
First off, MemberPress gives you tons of different options for restricting content. Restrict by:
Page
Child page
Custom post types
Categories
Tags
You name it. It's pretty flexible:

And if you want, MemberPress lets you drip that content out, or even add an expiration date to content (that's kind of like…the opposite of dripping).
Once they're signed up, your members can manage their own subscriptions, without any manual input on your side. And MemberPress also supports prorated payments, if needed.
One neat feature is something called MemberPress Reminders, which lets you send automated emails to subscribers for specific events, like an upcoming renewal.
And MemberPress also gives you a coupon management system that lets you:
Generate unlimited coupons
Add expiration dates or usage limits
If you want to know how well your site is doing, you can also head to the Reports tab to get a look at your site's performance:

Other helpful features include:
Integrations with email marketing services, LearnDash, various payment gateways, WooCommerce, etc. (exact integrations depend on the plan).
An integration with Affiliate Royale (a plugin from the same developer), that lets you create an affiliate program for your membership site. The highest-tier plan even includes Affiliate Royale for free.
Pricing pages…that actually look good.
Tax handling, including VAT
So how much does MemberPress cost? Plans start at $119 per year.
2. Paid Memberships Pro
Paid Memberships Pro is a free core plugin with a number of add-ons that you can purchase via two separate bundles.
Though there is that free plugin, we're going to exclusively focus on the paid plan because it includes most of the essential features.
Here's, in part, what Paid Memberships Pro can do with the various add-ons.
To get started, you can create unlimited membership levels with a variety of different payment terms. In addition to customizing the price and membership term, you can also offer free or reduced-price trials to entice visitors to join:

And as you'd expect, you have a number of options for restricting your content. One nice thing here, though, is the option to display an excerpt of restrict content to non-members.

Another neat feature is the option to display ads to some membership levels while hiding them from others. With this feature, you could create a free membership level that's supported by ads, while premium levels don't see ads.
Other features include:
A variety of integrations with email marketing services and payment gateways
Prorated payments
WooCommerce integration
Various integrations with separate affiliate program plugins
Drip content
Member badges for gamification
Reports to see how your membership site is doing
While Paid Memberships Pro does offer a free version, the paid add-on plans start at $297.
3. Restrict Content Pro
Restrict Content Pro is a membership plugin from Pippin Williamson and Co., the same people behind AffiliateWP and the popular Easy Digital Downloads plugin.
With Restrict Content Pro, you can create unlimited subscription levels, including free, trial, and premium subscriptions.
One neat thing about Restrict Content Pro is the option for creative pricing. By creative, we mean that Restrict Content Pro lets you charge both recurring or one-time payments, as well as a combination of the two.
So you could sell a membership for:
$25 signup fee
$5 per month after that

And Restrict Content Pro also allows for easy subscription upgrades/downgrades, as well as prorated payments that are applied to the new plan.
Other features include:
Flat-rate or percentage coupon codes
Integrations with popular email marketing services and payment gateways
eCommerce integrations with WooCommerce or Easy Digital Downloads
Customer dashboard for self-service account management
Easy member emails
Performance reports to see how your site is doing
Add-ons for drip content, group accounts, expiration dates, and more.

Restrict Content Pro starts at $99, but you need the $249 plan for access to all the add-ons.
4. WooCommerce Memberships / WooCommerce Subscriptions
As the name suggests, WooCommerce Memberships is an add-on for WooCommerce, rather than a standalone plugin. It's developed by SkyVerge, the same company behind the Jilt plugin that we previously reviewed.
Because WooCommerce Memberships is built on WooCommerce, it, obviously, makes it quite easy to integrate an eCommerce store with a membership site.
You can:
Sell standalone membership plans
Give access to a membership as part of a product purchase (e.g. buy an eBook, get access to a membership plan)
Offer access to the same membership from multiple plans (e.g. yearly vs monthly billing)
Manually assign memberships

Even though it's built on WooCommerce, you still have plenty of options for restricting content, including easy drip content functionality:

Another neat WooCommerce-focused feature that you get is the ability to give members special discount perks. So you can, for example, give an exclusive 20% discount just to members to create a sort of purchasing club.
Other features that WooCommerce Memberships offers include:
Prorated account upgrades and downgrades
Discount codes
Email system
Membership "notes" to communicate directly with members
While the WooCommerce Memberships plugin costs $149 for a single site license, if you want access to the best functionality, you'll also need to pair it with the WooCommerce Subscriptions plugin, which is a separate $199 purchase.
Which WordPress Membership Plugin Should You Choose?
Honestly, it's impossible to give a one-size-fits-all recommendation. There are just too many site-specific details to be able to recommend a single plugin for all cases.
We're confident that all four options are quality plugins in their own right. Your final choice will come down to the specific features that you've determined you absolutely need.
We encourage you to think deeply about the exact functionality you need and then:
Read the complete feature list (it's impossible for us to cover every nitty-gritty feature in a roundup post like this)
Make use of pre-sales support to ask questions about specific use cases
Choosing a membership plugin is a big decision with long-term effects. We tried to give you the best-of-the-best. But now it's up to you to make sure the plugin can do everything you need!