Ok, so if you're at least a little bit aware of your surroundings, you've probably seen the word "WordPress" plastered in at least a few different places on this site. But as awesome as WordPress is (and as much as we might love it), it's far from the only CMS out there.
Yes, despite the fact that over 27% of the web now uses WordPress, there is indeed a world outside WordPress.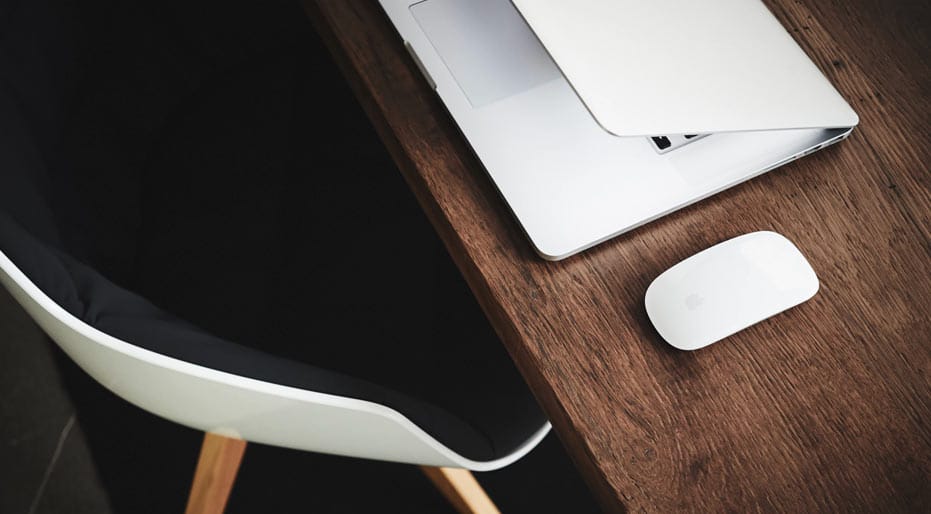 In today's post, I'm going to explore that world and dish out some of the best WordPress alternatives available in 2017. I can't promise you that I'm not going to tell you to still use WordPress at the end of the post…but until then, I swear that I'll be objective!
1. Ghost

If you're strictly a blogger, you might want to consider Ghost. Ghost reminds me of what WordPress once was – that is, it's entirely focused on blogging.
It has a clean interface, features an awesome Markdown editor with live previews, and is based on Node.JS.
If you plan to only blog and will never need the extensibility of the WordPress ecosystem, Ghost is a good option. Otherwise, you might want to stick with WordPress for now.
Ghost includes both a free self-hosted version as well as a paid hosted solution.
Ghost Advantages
Based on the latest technologies.
Beautiful interface and blogging-focused features.
Ghost Disadvantages
Currently, all Ghost focuses on is blogging.
Price: Free for the self-hosted version. Hosted plans start at $29 per month billed monthly.
2. Wix

Personally, I think that WordPress is simple to use. But this is something I cannot deny:
Wix is even simpler.
Wix is designed to be used by complete beginners, so everything is simple and drag and drop. To get started with Wix, all you need to do is select a template, add your own text and images, and move things around a bit via drag and drop (if needed).
Then, you're off to the races. Wix even handles hosting your site for you, so there's no need to fiddle around finding a web host.
They're constantly rolling out new functionality. For example, now you can quickly add a booking calendar, forum, events site, and more…all without needing external tools.
Wix Advantages
Beginner-friendly website creation process.
Hosting is handled for you.
Overall, it's just plain simple.
Wix Disadvantages
For that simplicity, you sacrifice the flexibility of WordPress.
You can never switch hosting for improved performance.
Your success is tied to Wix's success because you're dependent on the platform.
Price: Free for subdomain of wix.com, starts at $8.50 per month for your own domain.
3. Joomla

Originally released in 2005, Joomla has been around almost as long as WordPress. Back in the mid-2000s, Joomla was neck-and-neck with WordPress when it came time to choose a content management system.
Since then, WordPress has, clearly, pulled ahead. But that doesn't mean Joomla has nothing to offer. Out of the box, Joomla provides much more robust tools for managing users and communities.
It also has better built-in multilingual support, as well as more flexible content permission settings.
Of course, you can find WordPress plugins to add most of the same functionality. But it's not baked into the WordPress core like it is with Joomla.
Joomla Advantages
Built-in features for managing users and communities.
Better multilingual support out of the box.
Joomla Disadvantages
The third-party extension ecosystem (in terms of themes/plugins) is not as vibrant as WordPress.
The interface is not nearly as user friendly as WordPress.
Price: Free
4. Craft CMS

Craft CMS is one you might not have heard of. It's not for beginners because it lacks a dedicated theme system, but it's an interesting option for developers.
See, Craft is all about providing the backend for your website. But it doesn't touch the front end. It does provide you with a templating system and syntax error reporting, but you'll still have to "bring your own HTML", as they put it.
One nifty thing is that Craft makes it exceptionally easy to add custom fields to your content entries and relate them to content types as needed. That to say, it's super flexible for the data it can manage.
The backend is also plenty user friendly – so once you get your front-end site built on Craft, it's easy enough for a beginner to manage and update content.
Craft CMS Advantages
Flexible.
Easy to add custom fields.
Detailed content relationships.
Craft CMS Disadvantages
Absolutely requires a developer to build the front-end view of your site.
A much smaller support ecosystem than WordPress.
Price: Free for personal use. Paid for client or business use.
5. Drupal

Drupal is another member of the old guard when it comes to content management systems. It's been around since 2000, making it older than both WordPress and Joomla. Typically used by larger institutions, Drupal is both powerful and flexible.
But to achieve that power and flexibility, Drupal sacrifices beginner-friendliness.
Drupal offers better taxonomies, which makes it great for organizing sites with huge amounts of data. It also has advanced user management and multilingual support.
Drupal Advantages
The most flexible CMS of the "big 3".
Great for huge sites with tons of data to manage and organize.
Drupal Disadvantages
Not beginner friendly.
Like Joomla, the third-party theme and module development community is not as good as WordPress.
Price: Free
6. Squarespace

Squarespace offers a very similar service to Wix. Again, it's not a self-hosted CMS, instead, it's a SaaS (software as a service) that provides you with an easy way to create and host a website.
To get started, you simply choose from one of Squarespace's beautiful templates. Then, after a bit of drag and dropping and some editing, you have a fully-functioning website. Squarespace can even help you create an eCommerce store!.
Squarespace Advantages
Beginner-friendly way to create a customized website.
Can create both regular sites and eCommerce stores.
Squarespace Disadvantages
Not as flexible as WordPress.
Like Wix, you're tying your website's availability and success to a third-party company.
Price: $18 billed monthly for personal websites. More for eCommerce stores
7. Medium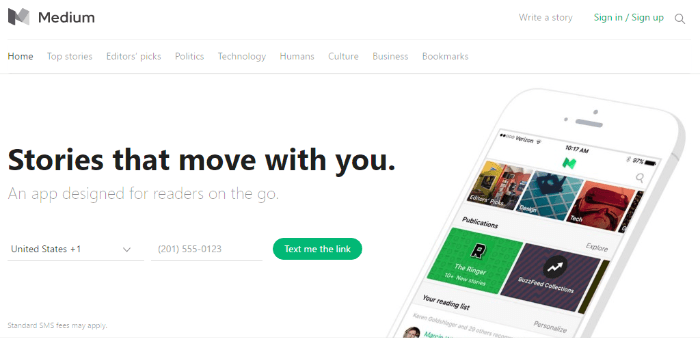 Medium is a bit of a departure from the previous six WordPress alternatives. See, that's because it's a website, not a content management system. That is, you can't "install" Medium on your own web host.
As a result, you lose a great deal of flexibility. But it's not all bad. Because it's centralized, Medium has a huge built-in audience for your content.
So if you're a blogger focused on getting your content in front of as many eyeballs as possible, you might be willing to make that sacrifice.
Medium Advantages
Built-in audience.
No technical skills required to start blogging.
Medium Disadvantages
You don't control the platform and you can't host your own version.
Price: Free
8. Tumblr

Tumblr is a lot like Medium, except the built-in audience is different. Compared to Medium, the audience on Tumblr skews younger and less professional.
Tumblr is a solid choice if you just want to create a hobby blog and share it with others, but it's not truly a CMS.
Tumblr Advantages
Easy to get started – no technical skills or roadblocks.
Built-in audience.
Tumblr Disadvantages
Like Medium, you have very little control and flexibility over your content.
Price: Free
Wrapping Things Up
In the end, I think it comes down to this:
WordPress should be the default choice.
By that, I don't mean that WordPress is the best solution for every single website. There are absolutely situations where one of the WordPress alternatives might suit you better.
I just mean that you should have a specific reason why you're choosing something else. If you can't articulate why another platform suits your needs better than WordPress, well…then you should probably stick with the world's most popular CMS.