Yoast SEO may be the most popular WordPress SEO plugin, but that doesn't mean there aren't quality alternatives to Yoast SEO.
And if you go searching for those alternatives, the first name that will pop up on that list is All in One SEO Pack.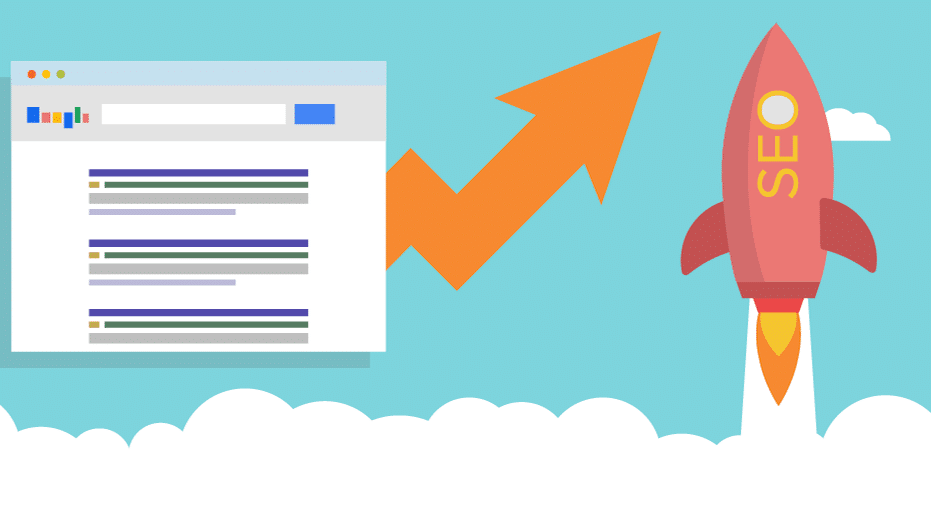 While it doesn't quite match Yoast SEO's gaudy download numbers, All in One SEO Pack is quite popular in its own right, with over 3 million active installs compared to Yoast SEO's 5 million plus installs.
Because it's still massively popular, but not talked about nearly as much, we decided to dedicate an entire post to an in-depth All in One SEO Pack review.
Overall, All in One SEO Pack boasts similar SEO functionality in a more lightweight interface.
All in One SEO Pack Features
Like Yoast SEO, All in One SEO Pack is divided into a free and a premium version. It follows a similar division in that the free version should be plenty fine for most webmasters, but webmasters with specific needs (like video SEO) might appreciate the Pro version.
In the free version, All in One SEO Pack supports:
Custom titles/metas for posts, pages, and custom post types
XML sitemaps
Redirect attachments to parent post
Ping search engines
Built-in API for other themes/plugins to extend All in One SEO Pack
Social meta management
Robots.txt editor
.htaccess editor
Bad bot blocker
Basic schema markup
Basic WooCommerce support
And if you go Pro, you'll also get access to:
Video sitemaps
SEO for taxonomies
More advanced WooCommerce support
Premium support and screencasts
And one nice thing is that many of these features are modular, so that you can activate/deactivate them as needed without any performance drag on your site.
All in One SEO Pack vs Yoast SEO: Some Considerations
At this point, you might be wondering how All in One SEO Pack's feature list stacks up against Yoast SEO.
Well, first off, you may have noticed that All in One SEO Pack does not offer any analysis for a focus keyword or readability like Yoast SEO does. Personally, I like this because I don't find Yoast SEO's analysis especially helpful and usually deactivate it anyway.
So what some people might see as a limitation, I actually view as a benefit in the form of a more streamlined interface. But I also understand that other people might miss Yoast SEO's easy-to-understand system of color-coded recommendations.
One thing that I do miss in All in One SEO Pack's free version is the ability to perform SEO on taxonomies (like categories and tags). While you can get this feature in the Pro version, Yoast SEO offers it in the free version. It's a bit of a niche use, but I like to try to make my taxonomy pages rank whenever possible.
TL;DR:
While there are some small differences, most users probably won't notice any feature differences between the two in terms of actual SEO settings.
I prefer All in One SEO Pack's lightweight, notification-free interface to Yoast SEO's often bloated interface.
Beginner users might prefer Yoast SEO's interface for its suggestions and analysis (but I personally think the analysis features aren't very helpful)
Going Hands-on With All in One SEO Pack
Now, let's take things a little more hands-on.

When you fire up All in One SEO Pack, the plugin is initially divided into three core parts:
General Settings – this is where you configure sitewide SEO settings.
Feature Manager – this is where you enable/disable specific modules, like XML sitemaps and social meta.
Meta box – this is where you can configure SEO/social settings for individual pieces of content.
Configuring The Main All in One SEO Pack Settings
The All in One SEO Pack General Settings area is a lengthy list of…general settings. Basically, it's everything that Yoast SEO puts in different tabs, but crammed into one place.
To be honest, I'd rather have All in One SEO Pack divide it into different sections to make it a bit less overwhelming, but that's a small criticism because the functionality is deep. It's just the presentation I'm not a huge fan of.
What's nice, though, is that for every single setting you can click on the question mark to access:
A short description
A link to the relevant help documentation article
At the top, you can configure general settings like canonical URLs and schema:

Below, you can configure the details for your home page. Or, if you're using a static front page, you can opt to pull the details from that page's meta box:

Title Settings
The Title Settings options are the equivalent of Yoast SEO's Titles & Metas area. Like Yoast SEO, you can use variables to dynamically insert information following a certain formula:

Yoast SEO's variable list might be a little lengthier, but I think All in One SEO Pack has all the important ones. Plus, like Yoast SEO, you can integrate with something like Advanced Custom Fields to display custom fields as variables in your titles. This is a neat trick that I like to do on larger sites.
Custom Post Type Settings
This lets you enable All in One SEO Pack functionality on specific post types or taxonomies (taxonomies are only available in the Pro version):

This is helpful if a plugin adds a custom post type – like events pages – or if you're using your own custom post types and you want them to rank in the search engines.
Display Settings
These let you control where All in One SEO Pack shows up in your interface, which is a welcome feature given that Yoast SEO makes third-party developers create plugins to strip away the Yoast SEO admin notices.

Webmaster Verification
This section can help you more easily verify your website with various search engines' tools:

Google Settings
Lets you set up some basic settings, including adding your Google Analytics account if desired:

Noindex Settings
This is an important area that lets you mark certain areas of your site with the noindex tag:

For example, this comes in handy if you don't want a specific post type or archive page to show up in the search results.
Advanced Settings
You usually don't need to touch any of these settings. But the Autogenerate Descriptions feature is kind of cool as it lets you automatically pull a meta description from your post's custom excerpt (if you're using excerpts):

Exploring The Feature Manager – Sitemaps, Social + More
I love All in One SEO Pack's Feature Manager because it makes the plugin modular. Rather than giving you all the functionality no matter what, you can just go in and activate the specific modules that you want:

Let's explore a few of these modules.
XML Sitemaps
If you activate XML Sitemaps, you'll unlock a new XML Sitemap menu area where you can configure a whole bunch of information about your sitemap:

You can even manually change priorities or exclude certain categories/pages:

If you're a beginner – you can feel free to leave these as the defaults. But advanced users will appreciate the flexibility.
Social Meta
Activating Social meta lets you add:
Facebook Open Graph tags and Twitter card settings to control how your site looks when shared on social media
Facebook authors/app IDs, etc.
Basic social schema markup
It also unlocks the social settings tab in the meta box (more on this in a second):

Other Modules
XML Sitemaps and Social Meta are probably the two most important modules. But All in One SEO Pack also includes modules to let you:
Edit your robots.txt or .htaccess files right from your WordPress dashboard
Import/export your All in One SEO Pack settings
Block bad bots
View SEO performance details
Create a video sitemap (only in the Pro version)
Using The All in One SEO Pack Meta Box
On a daily basis, the All in One SEO Pack meta box is where you'll spend most of your time. The above settings are usually "set it and forget it", whereas the meta box is something that you should use every time you add a new piece of content.
Because there's no analysis, it's a lot simpler than Yoast SEO's meta box.
In the Main Settings, you can:
Enter a title and meta description
Add a noindex or nofollow tag
Exclude the content from your sitemap
Disable SEO functionality on this page

And the Social Settings tab lets you set up Facebook and Twitter details:

While the Yoast SEO meta box's design looks a bit more professional, I like All in One SEO Pack because it's clean and lightweight with no bloat (e.g. those traffic light colors in Yoast SEO).
All in One SEO Pack WooCommerce SEO Functionality
If you're running a WooCommerce store, you can activate All in One SEO Pack for WooCommerce products in the general settings (but only with All in One SEO Pack Pro):

All in One SEO Pack Pro Pricing
For most users, the free version of All in One SEO Pack should be just fine.
But if you need All in One SEO Pack Pro for the access to:
WooCommerce functionality
SEO for taxonomies
Video sitemaps
Premium support and video screencasts
Then you can purchase it starting at $68 for a single site license.
Final Thoughts On All in One SEO Pack
Honestly, while it's possible to find some feature differences between Yoast SEO and All in One SEO Pack, I think the two are fairly interchangeable when it comes to actual SEO features for most sites. That is, the features that most WordPress webmasters will want.
In the end, I think it comes down mainly to preference. If you do like Yoast SEO's content analysis and…"busy" interface, you might want to stick to Yoast SEO.
But if you want a more bloat-free experience with pretty much all the same actual SEO functionality, then I think All in One SEO Pack is a great choice.
What do I use personally? Well, I actually use both (across different sites, of course). So – you probably won't go wrong with either – it's mainly a difference in approach!