Although here at Create and Code we focus primarily on WordPress there are many alternative publishing solutions out there. One of the most popular is Wix, with over 110 million users in 190 countries around the world. But is Wix a superior solution to WordPress? Well, it depends. I'm going to cover a couple of scenarios where Wix may be the better approach, but each point is lined with caveats so bear them in mind. We'll be comparing Wix with the self-hosted version of WordPress (.org) as that's the more popular and widely-used iteration.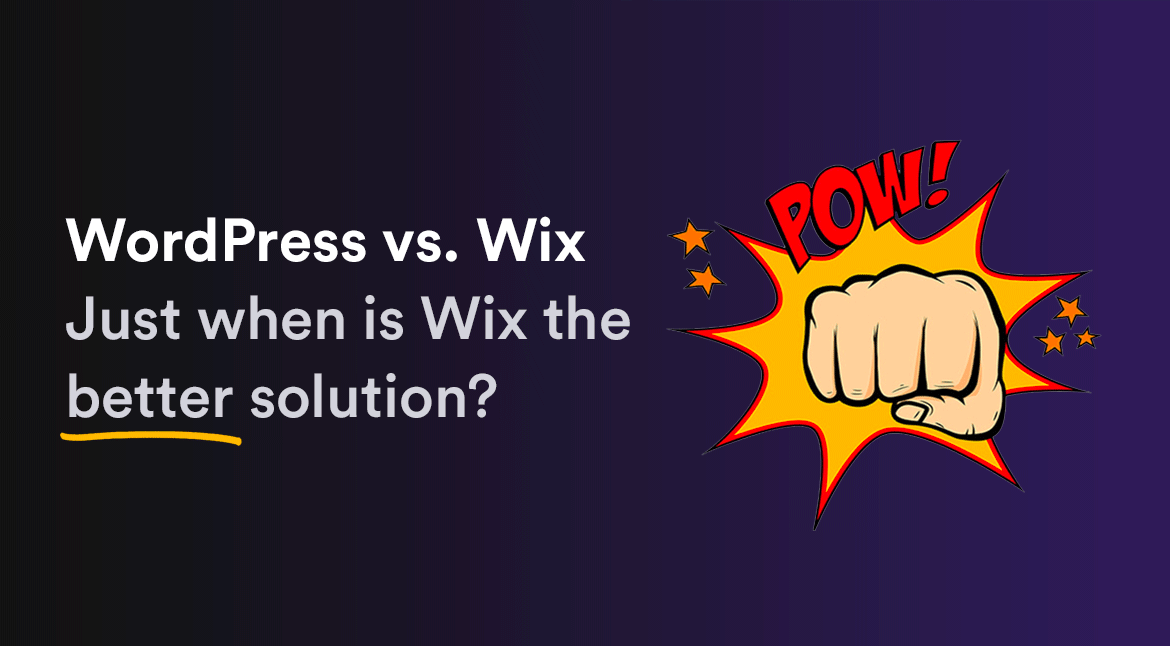 1. You're in a hurry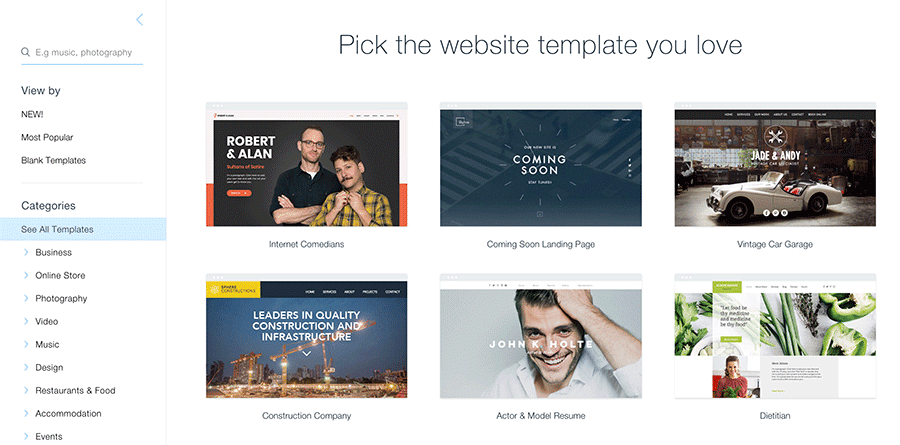 Wix has got over 400 prebuilt designs for you to use out of the box. So if you have a very mixed requirement – say a restaurant website or a site for a band – you can choose from dozens of integrated solutions right away and start adding content. There's no process of buying and installing a premium theme and then setting up third-party plugins. Within a couple of hours, you can have a site built so if time is short, this is an important consideration. Bear in mind that you can't currently switch between templates without rebuilding your site so make your choice a good one!
2. You're not very web-savvy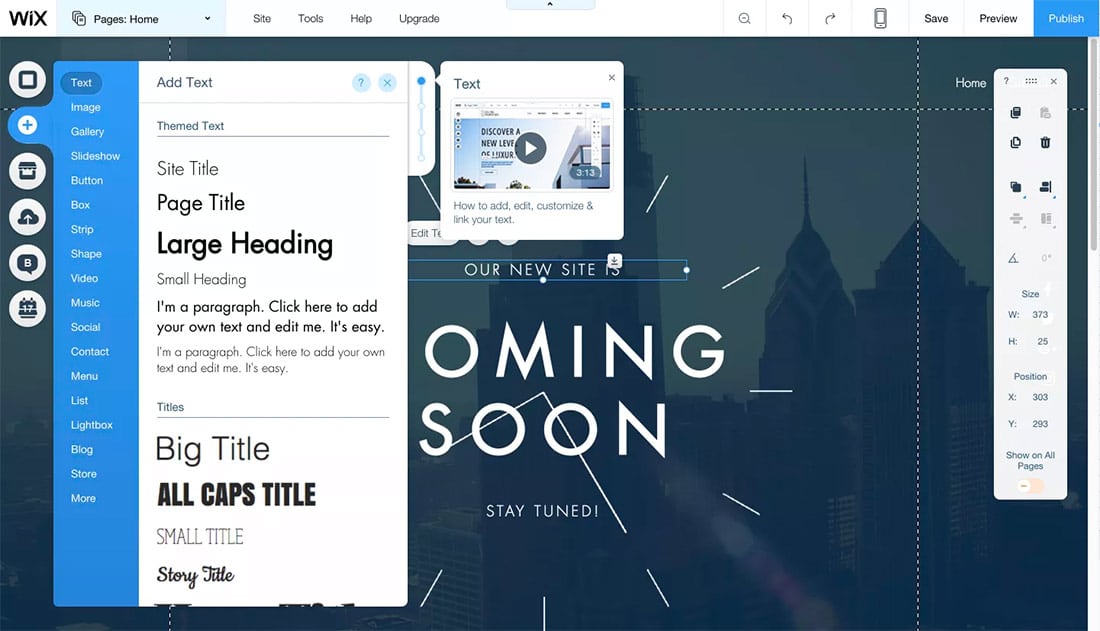 But that's also totally ok. People have businesses to run, people to manage, orders to process. You shouldn't have to understand code and the ins and outs of server architecture. You just need a website and Wix does almost all of the heavy lifting for you.
Wix has a beginner-friendly website builder at its core – arranging a page is a simple matter of dragging and dropping different elements into place and then editing the content and images. It is quite user-friendly, people normally frightened at the prospect of creating their own website shouldn't have anything to worry about.
Is it a great editor? Not particularly, there are still issues – it can be sluggish and a bit clunky. Are there better and more extensible solutions for WordPress? Yes – Elementor and Beaver Builder especially. But it is good enough – that is the main thing. Plus, it's integrated within Wix as a core component – something WordPress doesn't yet have until the Gutenberg editor develops further in 2018.
3. You want no surprises when it comes to cost
Wix operates on a freemium model so there is an ad-supported free version which is good for those who want to experiment with it for the first time. Overall their 'Unlimited' plan is probably the best value at $10 a month (or €8.50) – with that you get 2GB bandwidth, a free domain and 3GB of storage – which is more than enough for most small sites. Wix promotes their 'Unlimited' option but unless you're expecting some serious traffic, starting off with Combo seems the better choice. Note that if you want eCommerce functionality – the most basic plan starts at $20 (€16.50) a month.
So how does this compare to WordPress? Well, although WordPress itself is free you'll have to at the very least pay for hosting. Our recommended pick, SiteGround's GrowBig option – comes in at $5.95 a month for an initial discount of up to 3 years. Plus, you'd need to factor in the price of a premium theme, some additional premium plugins and potentially a couple of hours of custom development time which puts the price at a very similar level. Also, premium theme and plugin support tend to have to be renewed every 6 months to a year.
With Wix, the monthly price doesn't lead to any unwelcome surprises each month.
4. You don't plan on doing a lot of tinkering

If you need complete customizability, Wix is not the solution for you. WordPress has an enormous eco-system of plugins and you can custom code anything you suit the most particular requirements. Although Wix does have an App Market (see screenshot above) it can't compare to the sheer number of options for WordPress. For people who like tweaking HTML code and enjoy the experience of customizing their website exactly how they want it, they'll find the limitations of Wix very constraining. If however, what you need doesn't really deviate from the pre-designed templates and involves mostly static content Wix is perfectly fine.
5. You don't want to worry about hosting (or security)
A major benefit with Wix is that hosting is included in each plan. You won't have access to the file system, it's a locked down system. This makes it far less likely to be susceptible to any security vulnerabilities or hackers. With WordPress, there are numerous entry points, from an out of date core to plugins and themes which haven't been updated for months and have listed loop-holes which can be exploited.
WordPress does require active management, keeping all of these components updated – I see so many sites where users don't log in for months and neglect these basic upkeep duties. None of this is required with Wix, you don't need to think about hosting, security, updates or hacking threats such as brute force attacks trying to bring down your server; everything is managed for you leaving you to concentrate on other matters. This can be a huge time saver for small businesses without a dedicated sysadmin team.
6. You want a simple eCommerce site up and running quickly


Wix has an eCommerce option, which for simple shops would be a perfectly fine choice. If you would like to test the waters with eCommerce but don't want to shell out for Shopify's more advanced features, Wix is a perfectly adequate choice. It does lack advanced features such as customer logins and has pretty basic shipping and tax options but for simple shops, this shouldn't matter too much. Shopify is a dedicated eCommerce platform and offers a much more fully-featured solution if eCommerce is going to be your primary focus.
Wix's $17 a month eCommerce offering is ideal if you'd like to dip your toe into the world of online shopping without having to shell out too much (Shopify) or set up complex payment gateway plugins (WooCommerce). For a small store addition to an existing static content site, it'll do the job.
7. Customer support is a necessity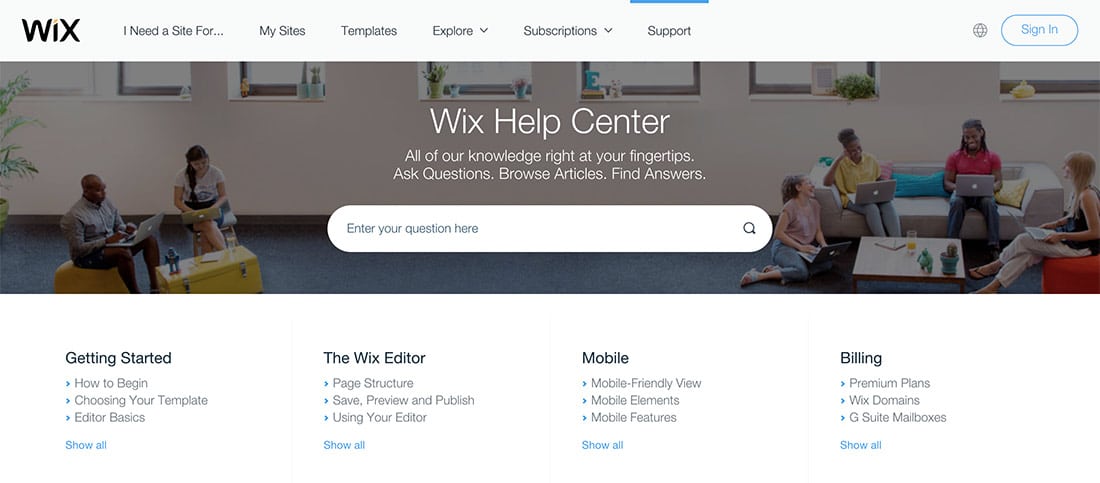 Wix comes with 24-hour technical support by phone and email which might be a deciding factor. If you're not web savvy and need easily accessible support it could be a big benefit. The likes of WordPress will have a large degree of figuring things out for yourself. Wix's support center has over 280,000 topics posted on their official forums and there are hundreds of walkthroughs and video tutorials. Wix also has an education section named WixEd which you can follow along to. Plus, there is a version control system built-in called 'Site History' which allows you to restore a previous website iteration. If you've made a mistake you can quickly revert to how it looked before.
Summary
Wix won't be for everyone. If you're not technically inclined and want a simple website up and running quickly with the minimum of fuss, it might be the right choice for you. Going forward, if your requirements change you will probably want to look at more flexible and powerful systems such as WordPress or Shopify but there's nothing wrong with Wix to get started.