Did you know that, on average, 69.23% of shoppers who add an item to their cart end up not actually purchasing that item?
That's shocking, right? I mean – I'm definitely shocked.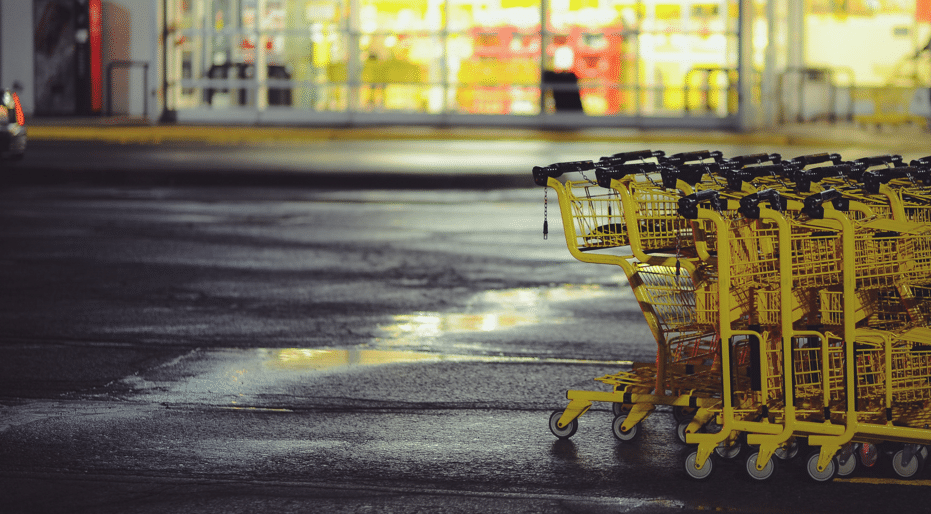 You spend so much time and effort getting people to your store so that they'll actually click the Add to Cart button. Then, 69.23% of those people never even complete their order. Ouch!
Jilt aims to change that. It's a cart abandonment plugin/app for WooCommerce and Easy Digital Downloads (and Shopify, if that's your thing).
Basically, Jilt tries to help you convince some of the people who abandon their cart to come back and make a purchase by sending smartly timed cart abandonment emails.
There's pretty good data to back up the idea that cart abandonment emails are a good strategy. But just how easy does Jilt make it to send cart abandonment emails on WordPress? That's what I aim to find out in my Jilt review.
Jilt Review: What Does It Do?
Ok, so like I mentioned, Jilt is all about helping you send cart abandonment emails for your eCommerce store. On WordPress, that means WooCommerce and Easy Digital Downloads.
It's not a plugin, though. While it does have plugins to help with the integration, you'll do everything in the Jilt app interface. That is, you don't make any changes directly from your WordPress dashboard after you've set up the integration plugin.
From the app, Jilt helps you:
Send cart abandonment campaigns. A campaign can be a single cart abandonment email or a series. All sent off at specific time intervals.
Build your cart abandonment emails with a WYSIWYG Editor and dynamic merge tags
Offer customers unique discounts to entice them to finish their order.
Track a variety of analytics like how often how your emails get opened and how many carts you can recover
Basically, it makes it easy to both send your cart abandonment emails and see exactly how effective your efforts are so that you can adjust as needed.
Here's how it all comes together.
Hands-on With Jilt: How It Works
Integrating your store with Jilt essentially requires installing the free connector plugin and entering your API key.
It's not especially scintillating, so I'm going to jump straight into the actual Jilt interface.
When you first land in the app, you get a quick view of some important stats for your store:

That Recovered revenue line item is especially important – as that indicates money that's in your pocket that wasn't before you installed the app. Makes it pretty easy to see if you're getting your money's worth!
At the bottom of the dashboard, you can also view stats for specific emails sent as part of a campaign. What's nice is that you can see how effective each individual email is, which should be great for optimizing your campaigns:

Speaking of campaigns…
Creating a Cart Abandonment Email Campaign In Jilt
A Campaign contains a series of individual emails that get sent to users who abandon their cart.
Most Jilt campaigns are ongoing. But if Jilt detects any abandoned carts that weren't already part of a recovery campaign, you can also send a one-time blast to just those abandoned carts.
By default, when you create a new campaign, Jilt sets you up with three emails based on cart abandonment best practices:

I'm not an expert on cart abandonment, but the defaults seem to mesh pretty well with the strategies recommended by others.
If you want, though, you can always:
Add new emails
Delete existing emails
Change the timing on emails
If you click on an email (or add a new one), you'll also get a much more detailed interface for that specific email.
Here, you can configure more details (like subject and from name), as well as change the text of your actual email:

The email builder uses a WYSIWYG interface. If you're familiar with the WordPress Editor, you should feel right at home.
Two things worth pointing out in the email builder interface are:
The drop-down that lets you easily insert merge tags for dynamic information
The button that lets you insert discount offers (more on these in a second)

Once you finish configuring your emails, all you need to do is hit a button to Go Live and your campaign is active.
Here's an example of what a default email from Jilt looks like:

If a user clicks that email, they'll be taken straight to their cart (with the relevant items already in their cart).
Creating Special Cart Abandonment Discounts
Offering a discount can be an effective strategy to recover more carts, if you get the timing right.
Jilt lets you create one-time coupons that are time-limited and unique to each customer. This is a nice approach because it ensures that your special cart abandonment incentives don't get co-opted by people who didn't actually abandon their carts.
In the Discounts option, you can set up:
Type of discount – percentage or flat rate
Amount
How many days after cart abandonment the discount is valid for
A minimum order price

Once you've created some discounts, you can insert them into your emails using that drop-down in the email builder:

Each one of your customers will receive a discount code that's unique to them.
Analyzing Your Cart Abandonment Email Success
That's pretty much all there is to get up and running with Jilt! It's remarkably simple compared to some alternatives I've used that try to work inside the WordPress dashboard.
Now, all that's left to do is sit back and analyze the success of your campaigns. As I showed you in the first section, you can find most of the pertinent data right in your Jilt Dashboard.
But if you want, you can also drill-down into specific orders and filter by each order's status:

Jilt can also send you summary emails of your order recovery data.
How Much Does Jilt Cost?
Jilt's price depends on how many customers you contact per month. Jilt suggests that you'll end up contacting "about half as many customers as you have orders each month." So if you have 100 orders per month, you'll contact roughly 50 customers according to Jilt's estimate.
Here's how the pricing works:

The neat thing is that it's pretty simple to see if you're getting your money's worth. Just look at that Recovered Revenue number and see if it's larger than what you pay for Jilt!
Final Thoughts on Jilt
Jilt lets you start sending cart abandonment emails for your WooCommerce or Easy Digital Downloads store in just a few minutes.
It's easy to set up and there's a free plan you can take advantage of.
Given that abandoned carts are something every single eCommerce store deals with, give it a look and see if it can help you recover some otherwise abandoned revenue.