There's never been any doubt that WordPress is the defacto standard for small websites. Its dominant content management system market share is proof enough of that.
But where people have doubted WordPress is when it comes to larger businesses and digital publishers.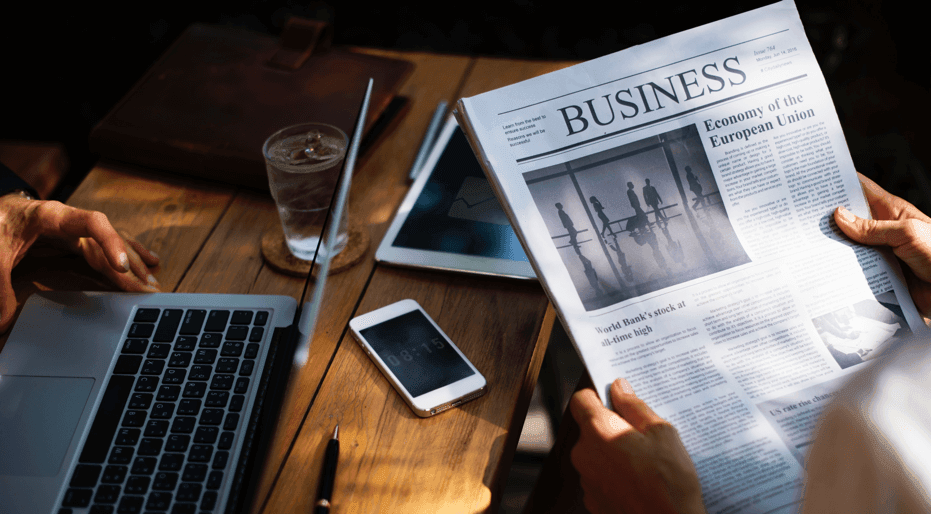 That's changing, though. Not only does the UK's largest newspaper use WordPress, but others like The New Yorker have also jumped on board the WordPress train.
But those are the big guns, with big budgets to match. If you're a smaller digital publisher, can WordPress still do what you want?
In this post, we hope to demonstrate that you don't need to be a big publisher with the budget to hire a dedicated WordPress agency. Instead, using freely (or affordably) available plugins, you can easily turn WordPress into a digital publishing powerhouse.
Here's how…
Manage Editorial Schedules And Approval Workflows With Edit Flow
While WordPress' default configuration is usually fine for single-author blogs, when you graduate to managing a team of writers with a full editorial calendar, you'll likely want outside help.
Thankfully, it's easy to add editorial schedules and approval workflows to WordPress using plugins.
The most common option is the free Edit Flow plugin.
Edit Flow is a modular, open source solution that does a number of things to make it easy for your editorial team:
Calendar – gives you a month-by-month bird's eye look at your upcoming content.
Custom Statuses – lets you define your own statuses to apply to your workflow.
Editorial Comments – allows for easy in-dashboard collaboration between writers and editors.
Editorial Metadata – lets you add important internal details like word counts, interview locations, and more.
Notifications – allows users to subscribe to notifications for specific posts to keep abreast of status updates or editorial comments.
User Groups – helps you organize your authors into groups.

In a nutshell, Edit Flow is a free solution to move WordPress from a "blog platform" to a "digital publishing platform".
Set Up Detailed Access Controls With User Roles
User roles give you detailed control over exactly what functionality each user on your website has access to. While WordPress ships with a number of pre-made user roles, if you're using WordPress for digital publishing, you'll probably want to tweak these roles to better fit your specific workflows.
WordPress' lack of built-in permission controls is one reason it's often unfavorably compared to other solutions like Drupal. But with the right plugin, you can have just as much control over user access as other platforms.
User Role Editor is a free solution that lets you add or remove user capabilities using a simple checkbox interface:

With it, you can edit existing user roles or create entirely new user roles that perfectly match your site.
Easily Implement Google AMP And Facebook Instant Articles
Google AMP and Facebook Instant Articles are two formats designed to serve up super-speedy versions of your content. While neither platform is specific to digital publishers, both are quite popular in the digital publishing industry.
As luck would have it, WordPress also makes it easy to implement both formats on your site.
Two Flexible Options To Implement Google AMP
While there is an official AMP plugin from Automattic, it lacks the control that digital publishers need.
For more control, you can use:
weeblrAMP – a flexible plugin that helps you style and add functionality to your AMP pages. We've actually previously reviewed weeblrAMP.
AMP for WP – another popular solution that gives you more control over the AMP version of your WordPress site.

An Easy Way To Implement Facebook Instant Articles For WordPress
While there is an official Facebook Instant Articles plugin from Automattic, a better solution is WP Native Articles from WPArtisan.
The plugin automatically parses your regular HTML into Facebook Instant Article markup and also lets you add custom code anywhere in your Instant Articles.
Manage Ads From Ad Services And Individual Advertisers
As a digital publisher, you probably don't need me to tell you how important ad management is to your bottom line. There are tons of standalone businesses dedicated solely to helping big publishers manage ad inventory.
WordPress is no different – you can find a plethora of ad management plugins ranging from simple solutions that help you insert Google AdSense to full-scale ad management tools that give you:
An easy interface to inject ads at various places on your website
Deep targeting options based on geolocation, user agent, and lots more
Stat tracking
Third-party ad sales
Ad rotation/scheduling
A/B testing
And plenty of other helpful features
While you can find a number of advertising plugins, two of the most suitable for digital publishers are:

Create A Paywall For Your Content Without Custom Code
You probably don't need us to tell you about the prevalence of paywalls in the digital publishing industry, either! Nowadays, pretty much every magazine runs some type of paywall, and many other publishers are following suit.
With WordPress, it's easy to implement such a paywall thanks to a digital publisher-focused plugin called Leaky Paywall.
Leaky Paywall lets you mimic The New York Times' functionality by allowing visitors to read X articles for free before you require them to sign up for a subscription.
You can even create a free subscription level that gives readers limited access in exchange for their email address or a social share.
View Detailed Stats For All Of Your Content
If you want to create content that your visitors love, stats and analytics are a necessity, which is why it's so great that WordPress makes it easy to implement essentially all the major stats and analytic platforms.
First, WordPress makes it easy to implement the tried-and-true juggernaut that is Google Analytics. But you can also find plenty of other WordPress analytics plugins for even more data.
And beyond those – you're never limited from using your favorite third-party tool. Even if that tool doesn't have a dedicated WordPress plugin (which is rare in this day and age), you can still easily inject its tracking snippet using a plugin like Code Snippets.
Get A Professional Design Without Building It From Scratch
Finally, we'd be remiss if we didn't mention the fact that WordPress can help you get started from day one with a perfect design for digital publishing.
That means you can cut out the custom development budget and jump straight to a working website.
Not only are there thousands of WordPress themes to choose from, you can also find plenty of themes built for digital publishers.
Wrapping Things Up
Though WordPress may have its roots as a simple blogging platform, it's long since morphed into a full-service solution for all types of businesses, digital publishers included.
While the biggest publishing names usually have big name WordPress agencies to match, with the right set of WordPress plugins, you can still build a digital publishing site on WordPress without breaking the bank.
And if you're looking to get your site started on the right foot, we believe that our Magnetism Pro theme provides a solid foundation for all types of digital publishers. Give it a look and see what it can do for you!