Today it's time for a WPForms Review!.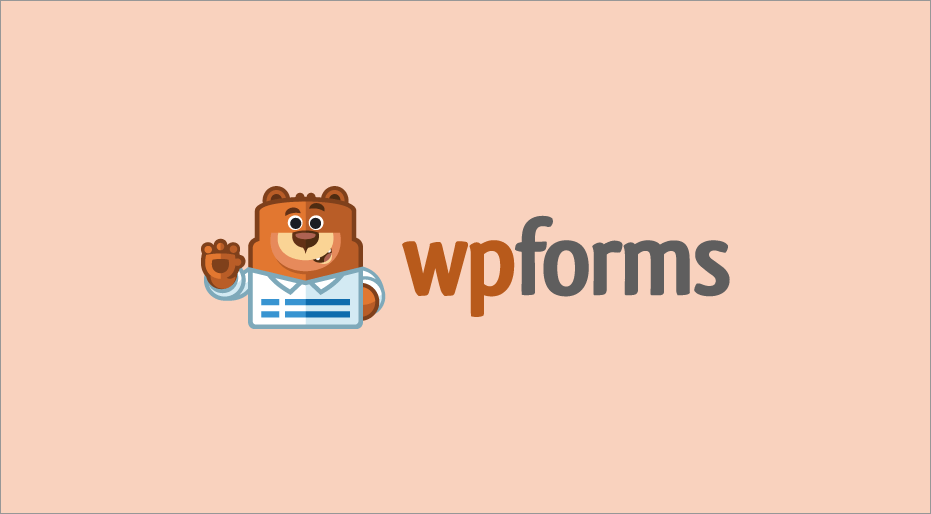 Quick old man story time…. One of the very first things I ever built for the web was a contact form using Perl from Matt's Script archive. (which I was SHOCKED and delighted to see it still online!). It must have taken me 4 or 5 hours to figure out what this whole Perl/HTML thing was about and when I finally got it working I felt like I'd discovered fire. I'm pretty certain that if I'd not been able to figure out that bloody form that day I may well have gone on to become an accountant! But I did figure it out and it was the start of my journey in the world of web design and development where I still am over 20 years later. Since then I've built one or two more forms 🙂  The point of this old man ramble is that online forms have been the cornerstone of interaction online since the earliest days of the web and I don't see them going anywhere any time soon – and thanks to the wonderful WordPress plugin ecosystem it's not going to take you 4 or 5 hours to build your first online form!  In fact, it might only take you 4 or 5 minutes with WPForms.
Spoiler alert: WPForms is not a good plugin, it's a GREAT plugin! If you've ever had to build a WordPress website, chances are very high that you've had to create a form for it. Chances are also quite high that you might have used Contact Form 7 to build that form. For the longest time Contact Form 7 was the defacto choice for building forms in WordPress. With over 5 million active installations it's by far the most popular plugin for building WordPress forms.
While it's still a great plugin for building basic contact forms with a couple of simple fields, there's been an explosion of innovation in the WordPress form plugin world in recent years and WPForms is one of the most interesting and compelling form plugins to emerge. In fact, WPForms is now my personal favourite WordPress form plugin and today I'm going to show you why. 
WPForms Review – Standout features that make it the best WordPress Forms plugin
Like most top quality, modern WordPress forms plugin, WPForms ticks all the boxes when it comes to things like security and spam protection, instant notifications when someone completes a form, and other common features like allowing users to select all the major form field types like text boxes, dropdowns, radio buttons and checkboxes. But if you've spent time building forms using a few of the other more popular plugins like Contact Form 7, Gravity Forms, Caldera Forms and Ninja Forms you'll know that each plugin has it's own unique approach and philosophy about how you should build a form in WordPress. While each of those plugins have their strengths I'd like to focus in on what I believe WPForms does better than any competing plugin.
Powerful Drag and Drop Form Builder
With page builders like Elementor and Beaver Builder all the rage right now in the WordPress community, users have come to expect the same kind of drag and drop flexibility when it comes to building their forms. The good news is that WPForms ships with the absolute best form building user interface I've seen to date.
Check out just how easy it is to drag and drop form fields into your form.
Pretty simple! It's clear that the WPForms team have really doubled down on making sure the form building user experience is as simple as possible.
Superior overall ease of use
Some WordPress purists will find this one controversial. WPForms doesn't restrict itself to the native WordPress admin user interface design patterns. Once you start building a form, you'll be showing a UI that looks a bit like this.

In short, WPForms opens up it's own complete user interface completely separate from WP Admin. WordPress purists will tell you this is not a good idea. And I think at times they may well be right. I hate when a plugin tries to override the WordPress UI and enforce their own CSS on the existing WP admin. This generally never ends well. But WPForms solved this problem in a completely different way. By opening up a completely separate, dramatically simplified user interface, the form building process is made far simpler and cleaner. It's an approach that more and more plugins are adopting and I think so far it's working out pretty well.
Dynamic form choices
WPForms lets you easily add dynamic data sources to populate form dropdowns which is really useful on some websites.

Pre-built Form Templates
If you find yourself building the same few forms on every single WordPress website you'll love this one. WPForms ships with pre-build templates for common forms like:
Contact forms
Newsletter signup forms
Suggestion forms
Request a quote forms
Donation forms
Billing/order forms (including recurring billing)
Sure you could easily create these in Contact Form 7, but WPForms does all the work for you in just a couple of seconds. When you're working on a project with a minimal budget or a crazy deadline (is there any other kind?!) then using WPForms to save you even an hour or two is a major win.
Smart Conditional Logic
Only showing certain form fields to users based on their previous form field selections is an awesome way of ensuring your form completion rate is as high as possible. Let's be honest – who actually likes filling out online forms? No one! So you want to make sure your default form looks as short as possible to minimize form abandonment. By only revealing additional required fields contextually you'll significantly improve your form completion rates. (And sidenote: if you'd like to recover abandoned forms, there's a WPForm addon for that too).
Multi-page Forms
Another great way to maximize form completion rates is to split them up into multiple pages. While this might not sound smart, people are far more likely to fill out 3 screens with 3 fields on each rather than 1 screen with 9 fields. We humans just don't like big ass forms with lots of fields!
User Registration
If you'd like to setup a simple way to register users on your site WPForms will let you do that in seconds. Sometimes you don't need a full featured User/Members plugin like Ultimate Member. Sometimes you just need a really simple way of registering new users as part of a simple signup form. WPForms has you covered.
Payment addons for Stripe and Paypal
For customers of our Clinic WordPress Theme and our Law firm WordPress Theme you'll love how quick it is to setup a really simple payment form using either of the WPForms payment addons for Paypal and Stripe.  Again, sometimes you just don't want or need the overhead of WooCommerce or Easy Digital Downloads to start taking online payments. One customer of ours who is a dentist uses Clinic Pro and WPForms and allows patients to book an appointment and pay online in advance taking a huge amount of pressure off the clinic staff when patients are coming and going.
Email marketing addons for Mailchimp, Drip, Campaign Monitor, Constant Contact and many more
Chances are you'll want your form submissions to go somewhere other than your inbox. For a newsletter form, the last thing you want to have to do is manually copy and paste new subscribers into your email marketing app. The good news is that WPForms can automatically integrate with all the popular Email marketing platforms like Mailchimp, Drip and Campaign Monitor.
Gutenberg support
Far from resting on their laurels, WPForms has recently added support for the new WordPress Gutenberg Editor. While not everyone is a fan of Gutenberg it's clearly here to stay and for plugins to continue to thrive in the WordPress ecosystem they need to embrace Gutenberg. WPForms has it's very own Gutenberg block which makes adding WPForms to Gutenberg managed content a piece of cake.

Zapier Addon
Zapier is one of the smartest ways to automate the moving of data from one app to another. If you've never used Zapier before I seriously recommend you try it out. One simple example would be to populate a Google sheet with incoming form submissions. With the WPForms Zapier addon you can do exactly that in a couple of clicks.
How to install WPForms
To start off, head over to Plugins -> Add new and type "wpforms" into the Plugin search box. We're starting this tutorial using the 100% free version of WPForms. There's also a pro version which we'll come back to a little bit later.

Once you've installed and activated WPForms you'll be greeted by this intro screen. Go ahead and click the "Create your first form" button.

Using the free version you'll then be presented with 3 pre-built form templates or the option to create a blank form.

Let's quickly select the Simple Contact Form template.

From there you can easily add or remove some additional fields using the Drag and Drop editor. For now, I'm happy with this form as is so I'l go ahead and click Save and then go to Settings -> Notifications.

One tip I'd recommend is to change the From Email to something like enquiries@yoursite.com and make sure your website is configured as an authorized entity to send mail from this address. Luckily, WPForms has a companion plugin that will ensure the deliverability of your notifications is tip top called WP Mail SMTP.
The final step is to embed the form in one of your WordPress pages. You can grab the unique shortcode for your form by clicking the Embed button and grabbing the shortcode.

Simply copy that shortcode to your desired page and you're done! Couldn't be any easier 🙂
WPForms Pricing
In addition to the free version, WPForms has a number of different pricing plans for the paid version which unlocks a whole load of additional goodies for more advanced WordPress form requirements.

Right now the best value price plan is the Pro version which is what you'll need if you want to do things like take Payments or Zapier integration. Right now this is priced at $199.50 per year for 20 sites. If you build WordPress websites for a living this is a steal considering the value you're adding to your clients websites.
Wrapping up our WPForms Review
Part of me is always a little bit bemused that so many new WordPress form plugins have popped up over the past few years. I mean, how many form plugins do we need? But it's a testament to the vibrancy and diversity of the WordPress ecosystem that so many plugins have emerged, grown and thrived and built their own communities and ecosystems. With over 30% of the web powered by WordPress I guess there's plenty of room for competing plugins to thrive alongside each other. What's certain is that while WPForms is one of the newer kids of the block it comes to the table with a huge amount to offer anyone who builds WordPress forms. What I also really like about WPForms is that it is backed by one of the most successful businesses in the world of WordPress, Awesome Motive which means you know the plugin isn't some flash in the plan. Syed and his team over at Awesome have a stellar track record at building sustainable WordPress product businesses so you can be pretty sure WPForms isn't going anywhere anytime soon.
I'd encourage you to give the free version over on WordPress.org a shot and if you like what you see, get your hands on the Pro version before the price goes up.
WPForms
Ease of use

Features

Price

Support & Documentation
Summary
WPForms is the easiest way to build WordPress forms in minutes. Featuring the best drag and drop form builder, a superior user experience and a wide range of powerful addons, you can't go wrong with WPForms!