Everyone dreams of having their own home, but to get there, customers have to work with real estate. This important enterprise deals with the selling of homes and property, but a lot has changed since the days of smiles and agents.
Today, lots of people do their research and shopping online, tapping into a whole world of marketing possibilities for savvy vendors. But it's only the savvy vendors who get to use this online market.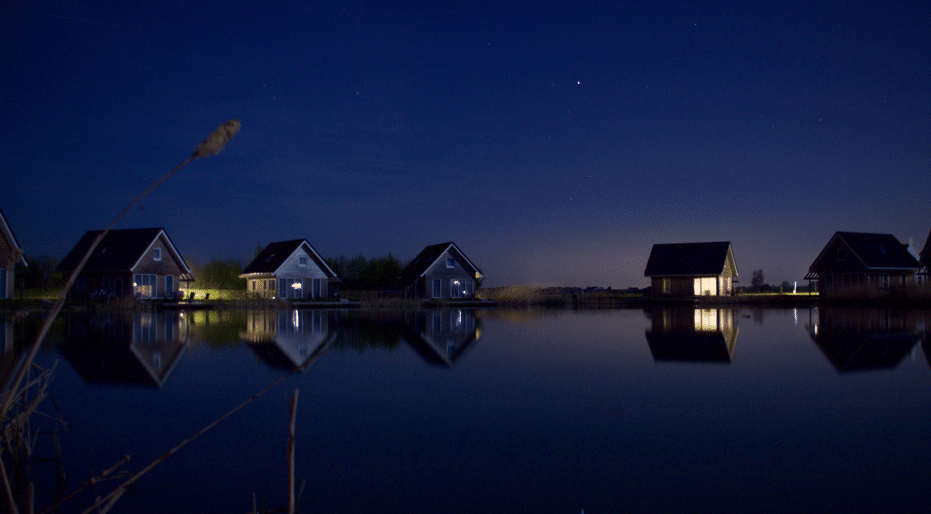 If that's not you, don't fret! Part of weaving the real estate agency into modern hands is a powerful website. Fortunately, that's plenty easier to do with platforms like WordPress, which offers a plethora of options and numerous themes to accommodate your exact needs.
Agents For Digital Estates
That's where I come in! You see, there are hundreds of WordPress themes for dozens of categories. In real estate, it's challenging to know which one serves you best or what theme is dependable. But I'm here to guide you through them, listing the best of the best, highlighting features and designs to get you on the right track.
What's In The Theme
Even though I can yank out a handful of great themes with even greater features, most of this is moot unless you know what you want from a theme. For digitial businesses and vendors, I expect a lot of similar needs, but you might have a more specific itinerary as well. So, before you check out the insides to each theme listed, have an idea what features you want to see. Online sales, contact forms, digital browsing of houses, things like that. Once you know, my choices will better serve you and lead you to an amazing new website.
Top Real Estate WordPress Themes
Opinions are just opinions, but, my picks for the best real estate themes often arrives from a tree of features: premium plugins, aesthetics, sliders, customization options, ease-of-use, and so on. Even though what I pick is completely subjective, know that I do try to base on it what each individual theme offers in substance. Now that you know, let's get rolling!
Residence

We'll start with one of the highest rated and well-reviewed themes: Residence. Residence is an all inclusive theme for both individuals and professional agencies, allowing them to list properties with an elegant, functional design.
It starts strong with eleven unique demos and near limitless ways to customize each, along with an advanced search function to better serve visiting users. Purchasers can list detailed property listings and everything you expect (price, features, etc). Users can also submit properties and list them on included map system, streamlining the whole processing. Excellent for facilitating sales.
That's not all. PayPal integration is set up and users can pay recurring fees or one time transactions. Credit cards are applicable too! Lastly, you get a great entourage of premium plugins like Yoast (excellent for SEO), Slider Revolution, and Visual Composer. The best part? This is only a small feature list. If your agency is looking for professional design and complete features, you've found it with Residence.
Houzez

Who says Houzez isn't a good WordPress theme? Well, no one, based on the reviews.
Houzez is ideal for agencies and real estate business as it puts a lot of emphasis on the communication aspect of selling. Which, in real estate, is what makes or breaks the sale. With its integration of maps, messaging, and seller profiles, you can help cultivate a better relationship with clients and hopefully end with a big "sold" sign.
Feature wise, it's too much to list in one go, but Houzez is bloated with them. Everything from agent searches, review systems, and intricate search options are found with Houzez, giving management a wealth of control and ways to organize their listings.
Plugins like Slider Revolution, Contact Forms, and Visual Composer is along for the ride too. Combined with easy one-click installs, it's simple to manage and use.
Real Homes

Certainly better than those fake homes, right?
Real Homes holds the title as the top rated real estate them on WordPress, partly because of its years of service and mainly because of its features. If you're a real estate agency and you need a theme that just works and don't want to spend hours researching this or that, Real Homes has you covered.
Real Homes combines pleasant aesthetic with great utilities, like the ability to receive payments from users through PayPal or online transactions (brand new feature, in fact). It lets you customize properties to the finest point of detail and has an advanced search function for visitors.
You won't need master code knowledge either, customization is simple – along with all the details you can add to properties. Agency profiles also allow customers to get a direct line, making the big sale even easier. It's  an ideal theme for real estate companies.
Freehold

Freehold is another great choice for real estate sales, but, is flexible enough that anyone can use it. This is great for submission of personal ads or individual homes, where it's more person-to-person versus going through an agency.
You'll get all the essentials you've come to expect: profile listings, cost of location, map integration, the works. Visually it's simple and effective, while also easy to customize. It also works well on mobile thanks to responsive design. A well rounded WordPress theme.
Realia

A modern, powerful WordPress theme, Realia is another great choice for real estate agencies. This advanced theme has all the necessary features for finding, listing, and purchasing individual homes. Built with multi-language support and an advanced filtering system, anyone using the website can find exactly what they're looking for.
You'll get agent portfolios, home features, map locations, and everything else you need for optimal sales. Or, you can simply use the theme for property listings, as it's flexible.
Compatible with mobile devices, the theme is responsive ready and can be monetized for an extra bit of profit. Another high-tier pick for agencies or individuals.
Homeland

Homeland is another great theme for real estate agencies or property vendors, using a simpler style for better functionality and aesthetics.
One of the key differences for Homeland is its SEO optimization, which leads to higher website performance. This, in turn, should generate greater sales and works best for agencies who actually sell a property.
With great support, it's incredibly easy to use and manages page creation with drag-and-drop design. Additionally, you can expect all the great listing features found in other themes here.
CitiLights

One more ideal theme for agency website, CitiLights gives you a great toolbox of features and customization options. It comes with different versions which have their own specifications and performance, but each one has the same list of useful features.
Along with its great design, you get lots of customization options you'd expect for a real estate website. Seller portfolios, building descriptions, prices, map integration, and more are just a few. The theme also responds well on mobile devices and has multi-language support.
Bentuestu

Bentuetsu comes next as a theme for agencies who help individuals looking for apartments or rentals. You can, of course, use the theme for selling home property, but if you're a rental focused agency, this one is a competent choice.
Aside from excellent web design and standard features, you get a few extra ones to make the theme even sweeter. Handy shortcodes are in surplus, such as those that can give local weather reports. You can also book clients for moving in and set availability dates, handy assets that help users and encourage sales. You might have trouble pronouncing the name, but you won't have trouble using the theme.
Zoner

I'm resisting an urge to make a bad joke, so let's quickly move on to Zoner and its features.
At this point, you're probably not shocked it's a real estate WordPress theme. So, you also won't be shocked that with its integrated map system and Visual Composer plugin, it's not only easy to build but easy to use. You can create listings and have their locations conveniently pop up for visitors, complete with descriptions, prices, the whole nine yards. Best part is, while an agency or real estate business can make great use of it, it's also perfect for individual sellers.
Thanks to its plugins, building a unique website isn't hard either. So go nuts!
Quick Sale

I'm sure every real estate agent loves a quick sale, so perhaps the aptly titled WordPress theme can help?
Quick Sale, now updated with a usable HTML5 version, is great for agencies or single sales for – you guessed it – property concerns. It compliments this design with a brand new plugin too, the IDXpress plugin, which should make your sales and website design much easier.
Suffice to say, purchasers have a massive arsenal of design features and tools to use, so there's nothing lackluster in the creative department. You can manage media content for every page, work with built in translation support, and also make pages with Visual Composer. A strong showing, no doubt.
Real Estate (Version 7)

I can't think of a more straightforward name. Real Estate gets to the point, by offering a wide range of agency features for locating, selling, and browsing various properties.
This thing is the complete multi-purpose package for anyone looking to buy, sell, or rent property. Agency, apartment managers, individual sellers, you name it! Real Estate has you covered. This is also because it's jammed with plugins and features to give you all the professional tools you'll need, along with top notch support from an experienced WordPress designer.
Purchasers can expect plugins from IDXpress to Slider Revolution, along with anything else they might need.
WP Rentals

Though I've primarily gone over general real estate themes for agencies and businesses, WP Rental is a little different in that it's for renting property.
What's rented and for how long is up to the user, but plenty of customization features let you handle this without trouble. Everything from setting locations, prices, prices per day, rates, and more can be managed with WP Rentals. Customers can also use online ways to pay like PayPal for service costs. Overall, if you want something a little more focused, WP Rentals might be for you.
MyHome

MyHome is a great WordPress theme for agencies who want to make searches and index refinements easier. This is good if visitors are looking for specific apartments or homes with various features and room sizes, but want to filter their results.
Integrated map system makes it easy to find those locations, and the complex filtering I mentioned means you can get visitors the exact results they're looking for. You also get a sizable chunk of add-ons for free, such as ACF Pro.
FullHouse

Another great and functional real estate theme, FullHouse offers you a cavalry of support and features. This theme starts you off with ten demos and various customization tools to help build the perfect real estate website. You also get great plugins, excellent documentation (useful for learning) and a helpful support team.
Along with all the other standard features which compliment real estate themes, it includes a free app and SEO optimization to cultivate a larger online following. Boost sales and visibility, something every real estate business wants.
Dream Land

Oh I think we could all use a dream land at some point. For now, we'll have to settle for the WordPress theme, another entry into the real estate world.
Dream Land has lots of essential features, such as listings for sale and property descriptions. It also has a simple, but wonderfully responsive design which works on all devices. You can also one-click install your demos, so getting set up only takes a few minutes. With plenty of starting templates and fast support, you can get everything you need from Dream Land.
Landmark

Like the name suggests, Landmark is all about location. With several different map layouts and advanced filter system, this WordPress theme makes it easy for visitors to find the place they're looking for. The effective design means it also works well on mobile devices.
You can also let users sign up and submit their own properties for consideration, building a community of sellers and buyers. There are plenty more features too, so purchasers aren't missing out on anything with Landmark.
Beyot

I don't know what the name means, but I do know this is an interesting WordPress theme. Though most real estate themes are similar in features, this one has some great functionality which makes it engaging to use. Custom sliders let you pinpoint the exact size you want your location of choice to be, for instance. It has lots of custom logos and a striking visual design which screams modern.
Essentially, visitors get everything they need on page one, like links to realtors with ways to contact, property choices, and more. In a sea of copy-paste features, a little extra character never hurt. If you want that, go with Beyot.
Javo Home

I motion that if your name is Javo, you get this theme for free. For the rest of us, well, we'll go the traditional way.
Javo Home is another functional real estate theme with great features and free premium plugins. You have lots of creation tools to make a truly unique theme, with useful resources such as single property sales pages, where browsers can get a complete idea of what a location has to offer.
Built with its own responsive framework and bursting with assets, this is another theme to consider when building your real estate website.
Real Property

No one likes phony properties!
Here's another super functional WordPress theme with lots of great features and simple design. Again, like many of the previous listings, Real Property lets visitors search for their ideal locale, while you set up an index of various places for sale. It comes with lots of plugins, can be coded with either CSS3 or HTML5, and lets users submit their own property for review.
Home Villas

Home Villas is a good choice for purchasers who want a lot of templates to work from. This is because the WordPress theme comes with over eighteen starting demos, each with their own unique aesthetic and look. Combined with strong creation tools, you can organize these templates into whatever you want.
It also works well on mobile devices and has intuitive filters so visitors can find what they're looking for. Whether you're a real estate agency, business, or group that lists properties for sale, Home Villas is for you.
Windsor

As we come to our last handful of themes, I'll do my best to keep listing quality choices if you haven't found one yet. In that vein, Windsor is another well-rated pick, a property theme primarily for apartments.
Truthfully, you can probably design the theme for any kind of location, and that's because Windsor features strong design tools. It also features brand new HTML5 compatibility and one-click installation. But one of my favorite aspects of Windsor is its aesthetic design: slick, modern, and compact. Menus form neatly to the side of your screen and look downright beautiful on mobile devices. When so many themes contain similar features, you need that one extra step to make them stand out, and Windsor has it. Combined with premium plugins, its the perfect choice for a modern apartment website look.
Skyestate

If I could make a recommendation, perhaps don't rent buildings in the sky.
Thankfully, Skyestate isn't about that, and just gives you a nice plate of features you see in many popular themes. This includes the IDXpress plugin, front-end submissions (where users can submit their own property), PayPal integration, mobile responsiveness, and more. You also start with several demos, so newer purchasers don't have to start from scratch.
Opalhomes

According to Opalhomes, this theme is all about selling luxury, single estate homes. So if your company or agency doesn't mingle with apartments or rentals, you might prefer Opalhomes to my other choices.
Design wise it's great and has plenty of starting demos to choose from, utilizing modern box-style layouts. You also get some premium plugins like King Composer and Slider Revolution, so website construction is easy.
Real Expert

Real Expert is a little different than my choices thus far in that it's like a big directory listing. Agencies can still make use out of it, but if you want a theme which simply lists properties in an easy to search index, you may want this WordPress theme.
You'll get support, worldwide maps, and a basic format to get you started.
Solus

Solus is another high-quality pick that's garnered over a thousand sales for its reliability. That's because it features responsive design, useful starting templates, and fantastic customer support.
If you're looking for another great theme for selling single properties, Solus is another reputable option.
Easy Living

I think we could all go for some "easy living" once in a while. Until then, compromise with Easy Living, another great choice in the real estate WordPress category.
Easy Living does a lot of things well, such as advanced filtering systems, simple installation, and customized maps. But, you can also utilize SEO with it too as it features strong meta-tags to manage strong, attractive content. For that reason alone, it can help separate you from the competition. The blog and user submission aspect doesn't hurt either, letting you creat stronger business-to-client relations.
Estate (Recently Updated)

That's a name that gets as straightforward as you can.
Estate is another super modern and stylish theme. It works perfectly on mobile devices and looks darn good too, likely because of its Visual Composer plugin. You also get a great choice of aesthetic options like unique fonts and customized icons to truly help you stand out. As a bonus, it's SEO optimized and has multi-language support. That's only the tip of the iceburg, too. If you need a modern, feature rich real estate theme, give Estate a look.
Estato

Estato has all the features you need for a successful real estate page, and now offers a handful of starting demos to get you started. These demos have their own unique aesthetic and design, demonstrating the flexibility Estato possesses.
It's easy to use, great for businesses, and takes care of most of the work with its pre-installed assets.
Avlar

I can't help but feel this was the title of a sci-fi 80's b-movie. Regardless, it's a great real estate theme, giving you all your favorite design tools up front. One-click install, user submissions, formatted for SEO, and more!
Another terrific option for agencies or property sellers.
OpenHouse

My last pick comes in as another "dual" choice. This one, if you need it, can also be designed for selling cars. So if the real estate business doesn't work out, try your hand at vehicles?
In seriousness, it's a great, powerful theme. It has plenty of free premium plugins, a great modern visual design, responsive pages, and more. If you like the color blue and want all the key features a real estate WordPress theme should have, look no further. Because you can't anyway, that's the end of my list!