The web has gone global! So why is your site a monoglot? That is, why is your site in only one language when there's a whole world of Internet users out there?
In this post, I'll be reviewing Weglot, an excellent plugin which offers up a chance to make your WordPress site multilingual without investing dozens of hours into translation.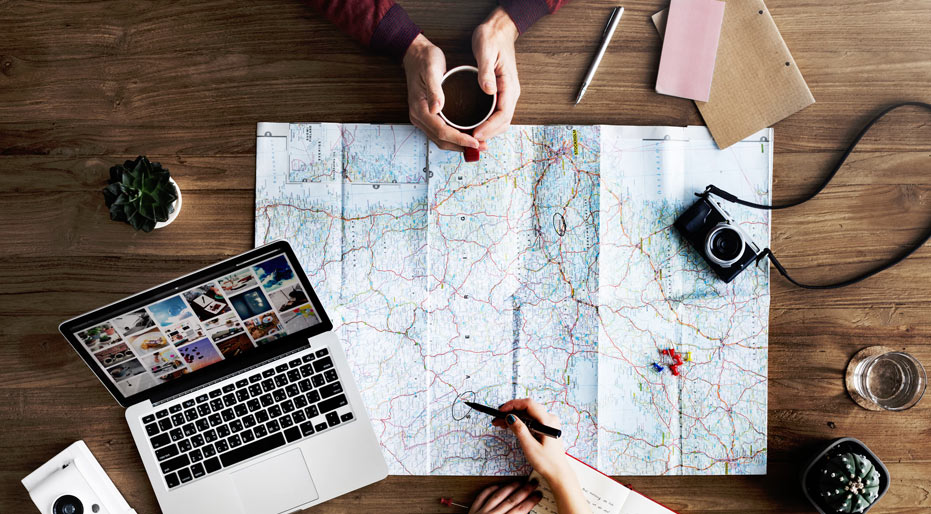 Like any WordPress translation plugin, Weglot helps you translate your WordPress site into multiple languages. But it comes at this angle in a different way than the WordPress translation plugins you might be used to. That is, Weglot gives you options.
If you just want a quick translation, Weglot can use machine translation to automatically translate your entire site with just a few clicks. Then, if you want a more refined approach, you can always go in and:
Manually edit translations
Order professional translations
Of the translation plugins I've used, it's definitely the easiest way to translate your site (though not necessarily the cheapest). And that ease of use plays a big factor in why Weglot recently raised an impressive €450,000 in seed funding.
In my Weglot review, I'll show you exactly how this nifty translation plugin works and give my thoughts on whether or not it's the right choice to make your WordPress site into a global presence.
How Weglot Works to Translate Your WordPress Site
As someone who's had to manually work with .po files to translate my company's site in the past, let me say that Weglot is a joy to use in comparison to the traditional .po method.
In a nutshell, Weglot works like this:
You install the plugin and hook it up to the Weglot API
Weglot automatically translates your site into your chosen languages
If needed, you can go back and manually edit or order translations through the Weglot website
Don't worry if you're having trouble picturing how everything plays out. I'm going to show you the whole process with tons of screenshots.
Step 1: Install and Configure Weglot
Weglot is available for free at WordPress.org, so you can install it directly from your WordPress site's dashboard. Once you get that done, your first step is to enter your Weglot API key:

Where do you get your Weglot API key? At Weglot's website! So, before you can start using the plugin, you need to head there, sign up for a free account, and grab your API key:

Once you plug in your API key into the Weglot interface in your WordPress dashboard, you're ready to configure the rest of the settings.
Start by choosing your base language (e.g. English for Create and Code) and then enter the two-digit language codes for the languages you want your site to be translated into. I'm going to pick Vietnamese because it's one I can actually understand!

Then, scroll down a bit and choose your language button style. This is the button your readers will use to switch between languages. I prefer to remove flags because I don't think it's user friendly. But you can configure it however you'd like:

Scrolling down a bit more, you can also choose where you want your language switcher to be located. By default, it will appear in the bottom right. But you can also choose from a variety of other options:

Lastly, you can exclude certain URLs or CSS selectors from being translated. You can either exclude existing CSS content or you could create a CSS class like class='notranslate' to be able to manually exclude certain text from translation.
This is a bit of an advanced feature and you shouldn't feel like you need to do anything here:

And that's literally it! As soon as you hit that Save Changes button, Weglot will translate your entire site automatically.
What Your Translated Site Looks Like
I'll get to Step 2 in a second. But first, I want to give you a quick tour of what a translated site looks like. Here's a test post I created. It's in the default of English. But you can see the language switcher in the bottom right:

If you click to go to Vietnamese (Tieng Viet), you'll see the magic happen…

Not only does Weglot translate every string on your page (including menu items, search placeholders, etc.), but it also creates a fully indexable, SEO friendly version.
If you hover over a link on the page, you'll see that each link now points to the Vietnamese version of your site:

Why is that important?
SEO.
Now, Google can fully crawl the entire translated version of your site. And that means you have a chance to rank in an entirely new language!
Step 2: Manually Edit and/or Order Professional Translation
Ok, so that's pretty dang cool. Like I said, I don't think there's an easier way to translate your site. But there's one potential snag:
All that content was translated by a machine. Which means it might not be perfect. For the bulk of your content, that's totally fine.
But you might have some translated content that you need to be absolutely perfect. For example:
All those are things you probably don't want to rely on machine translation for. That is, there's a reason companies spend thousands of dollars on copywriters for landing pages: language matters big time on those pages.
So if you want to go in and manually edit your translations, you can head to your Weglot's account dashboard.
When you first log into your Weglot account dashboard, you'll see a quick overview of your usage as well as buttons to Edit Your Translations:

The List of translations editor is basically a .po file interface with a search bar. If you've ever worked with a .po file, you should feel right at home:

One neat thing is that you can order professional human translation with a single click (though you'll need to pay 0.08€/ word for professional translation).
The Visual Editor, on the other hand, is a bit more unique. It lets you edit all of your content in a WYSIWYG interface. To edit a translation, you just need to click on the actual text you want to work on:

Then, you can edit the text right there (or, again, order professional translation):

Any changes you make here will automatically get pushed to your live site.
How Much Does Weglot Cost?
Now…to the hard question. See, if budget is no option, Weglot is absolutely the best tool I've encountered to translate WordPress. But for most people, budget is a pretty big issue. So let's dig into the topic.
Let's start with the good news! Weglot does have a free version. It's limited to just 2,000 words and 1 language. But if that's enough for you, you lucked out and should absolutely use Weglot. You probably can't use it for a blog, but 2,000 words should be enough for a one-pager or a basic static site.
If you need to translate beyond 2,000 words or one language, you'll move into the paid plans:

As you can see, Weglot is a monthly charge (though you can get two months free if you pay annually). That means that you'll be paying Weglot for as long as you want your site to be translatable.
Is that a bad thing? No, not necessarily. It's just a "thing" that you need to consider. As Heinlein says, there ain't no such thing as a free lunch. So if you want the fastest, most user friendly plugin…you're going to need to pay more than some of the other options.
Final Thoughts
Unless you can use the free plan, Weglot probably isn't the cheapest way to translate your WordPress site…but it is the easiest and most user friendly. You can literally create a fully translated, SEO friendly version of your site with just a few mouse clicks. I don't think there's any other plugin which can offer that value statement.
If your site can fit within Weglot's free plan, it's a no-brainer to give it a go. If not, I still think Weglot offers a ton of value. You just need to make the personal decision whether or not that value and ease of use outweighs the recurring charge that you'll be committing yourself to.
Summary
Reviewer
Review Date
Reviewed Item
Author Rating