We're going to take a look at five Google fonts that don't get as much attention as they should. Everyone is familiar with the old staples like Open Sans and Roboto but let's take a look at a number of typefaces in the collection which deserve a closer inspection.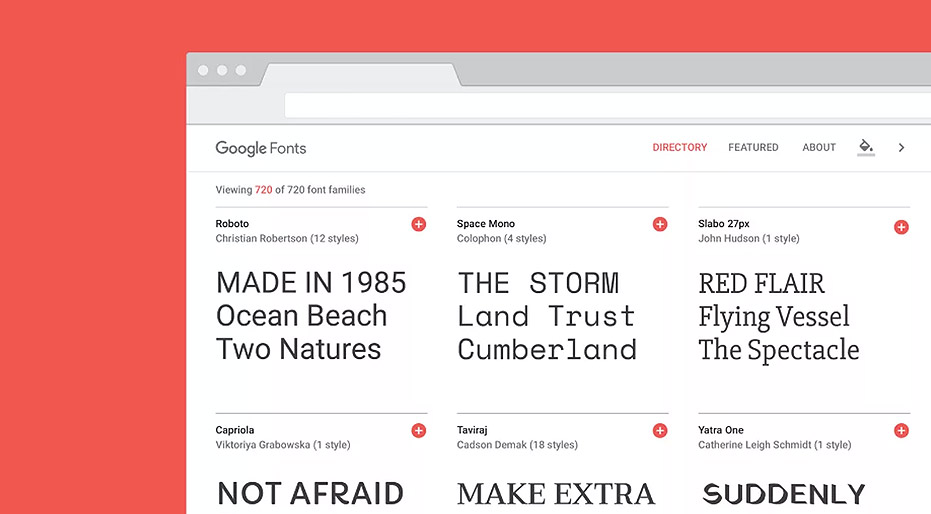 Crimson Text
There are a lot of great free fonts around, but one kind is missing: those Garamond-inspired types with all the little niceties like oldstyle figures, small caps, fleurons, math characters and the like. Crimson Text is inspired by the fantastic work of people like Jan Tschichold, Robert Slimbach and Jonathan Hoefler.

Oxygen
The Oxygen typeface family is created as part of the KDE Project, a libre desktop for the GNU+Linux operating system. The design is optimized for the FreeType font rendering system and works well in all graphical user interfaces, desktops and devices.

Poppins
Geometric sans serif typefaces have been a popular design tool ever since these actors took to the world's stage. Poppins is one of the new comers to this long tradition. With support for the Devanagari and Latin writing systems, it is an internationalist take on the genre.

Slabo
Slabo is a collection of size-specific fonts for use in online advertising and other web uses. The collection currently includes this font, Slabo 27px, and Slabo 13px. Each font in the collection is fine-tuned for use at the pixel size in its name.

Varela Round
Varela Round is based on the well known font Varela. Its rounded corners make it perfect for a soft feel and work great at any size. It is suitable for headlines and printed collateral, and maintains its distinct properties amongst other objects.