If you have a website, you need forms. Forms make the world go around. They let you do everything from accepting simple messages from your visitors to setting up detailed appointment booking forms, accepting payment for your services, and more.
Perhaps that ubiquity explains the abundance of contact form plugins available on the market. Gravity Forms, WPForms, Caldera Forms, Contact Form 7, and…Ninja Forms, the subject of today's review.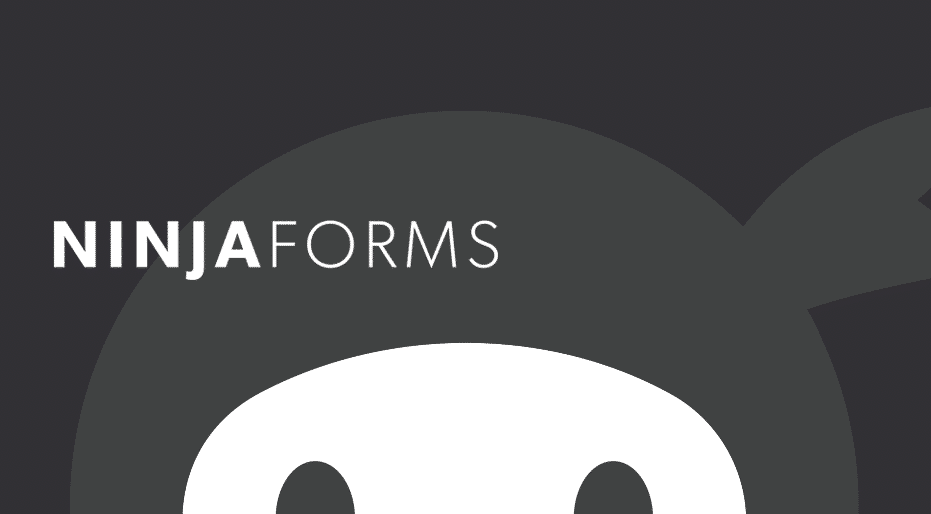 Ninja Forms is a free core plugin with a variety of paid add-ons that add conditional logic, email marketing integrations, payment gateways, and tons of other helpful features.
In my Ninja Forms review, I'll go hands-on with the core version and then tell you a bit more about what the add-ons tack on.
Ninja Forms Review: What's in the Box?
Here's everything you get in the free core version. These features don't include the bevy of available premium add-ons – I'll get to those in a later section.
Unlimited forms with unlimited fields
Required fields
Custom input masks to correct pesky improper formatting
Email notifications for new form submissions
View form submissions right in your dashboard
Anti-spam options that are in your face (CAPTCHA) or behind-the-scenes (honeypots)
AJAX form submissions for reload-less submissions
Essentially, the free version has everything you need for basic forms. If you need more advanced features like conditional logic, mailing list integrations, payment gateways, plus more…then you'll need to wade into the premium add-ons.
Hands-on With Ninja Forms
When you install and activate the free plugin (which can be done through your dashboard because it's listed at WordPress.org), you get a new Ninja Forms tab in your dashboard sidebar.
There are a couple of tabs here, but let's dive straight into creating a new form. When you go to add a new form, Ninja Forms gives you a few optional templates to get you started:

While most of the quality contact form plugins offer such templates nowadays, it's still a nice way to get you started. If none of the templates fit your needs, you can always start from a Blank Form.
I, on the other hand, will go with the Contact Us template to see how that works. Clicking on that dumps you into the full form creation interface which is…awesome.
I've used most of the major form builders at this point and I think Ninja Forms has the most pleasant interface. WPForms is a close second. But I love how Ninja Forms tucks away the new form field options until you actually need them:

All this extra white space makes it easier for you to configure advanced options, as you'll see in a second.
Adding a New Form Field With Ninja Forms
To add a new form field, you just need to click that + button. Then, all the potential form fields pop up. Ninja Forms divides them by use so that you can quickly find what you're looking for.
To add any field, you just drag it over to where you want it to be ordered:

And that's all there is to it! You can add as many fields as necessary.
To configure a field, all you need to do is click on the Gear Icon. You can set up labels, required status, and more.
One helpful thing here is the Restrictions tab. It lets you add limits on characters or words, as well as set up input masks to restrict what users can enter into the field:

You can also add custom CSS classes, default values, placeholders, and more.
One neat thing is that you can also save individual fields to reuse them later. If you need to create multiple forms, this will save you some time.
Configuring Your Form and Notifications
In the Emails & Actions tab, you can configure things like:
Whether or not to save form submissions to your database
Form success messages
Email confirmations (to the submitter) and notifications (to yourself).
For example, clicking on the Gear Icon for email notifications opens up a window where you can customize the notification email, including using merge tags to dynamically insert data:

Again, this is fairly standard for a form plugin. But Ninja Forms does it well. For example, it includes helpful tools to let you quickly insert the correct merge tag, whereas some other plugins make you do it manually.
Popping over to the Advanced tab lets you set up default display settings, restrictions, and calculations.
The Restrictions options let you do two helpful things:
Restrict the form to logged-in users
Limit the number of form submissions

The Calculations tab is really helpful if you're creating a form where users enter numeric values (for example – a pricing form).
You can run backend calculations on multiple form fields and then display the results on your front-end forms as users enter data. You can use these to calculate an order total for variable pricing, or anything else your heart desires.
You can also nest calculations to create even more complicated formulas.
And that's pretty much all there is to it. Once you're done, you click Publish and insert your form wherever you'd like via shortcode. You can even use it in your favorite page builder (like Elementor).
Thoughts on the Ninja Forms Free Version
For a free form plugin, Ninja Forms is about as good as it gets. It has, in my opinion, the most pleasant interface of any of the popular form plugins. And for a free plugin, the plugin is surprisingly flexible.
I'd say the free version of Ninja Forms definitely beats WPForms' free version, as well as Contact Form 7.
Caldera Form's free version offers slightly better functionality because you get conditional logic and multi-page forms in the free version. But Ninja Forms' interface is much nicer. Both also let you view submissions in your dashboard in their free versions, which distinguishes both of them from much of the competition.
Essentially, for a basic form plugin, you're not going to go wrong with the free version of Ninja Forms.
If you want enough functionality to compete with the robust feature lists of Gravity Forms and WPForms' pro versions, though, you'll definitely need some of Ninja Forms paid add-ons. So let's take a closer look at those…
Ninja Forms Premium Add-ons
Ninja Forms' premium add-ons are what take it from "a great plugin for basic forms" to "a flexible plugin that lets you build email opt-ins, collect payments, and more." There are a ton of add-ons. Currently, 33 at the time that I'm writing this review.
Most range from $18 to $49 each, though you can also snag some bundles. Because there are 33 options, I'm not going to cover every single one. But here are the highlights:
Email marketing integrations – connect to MailChimp, Campaign Monitor, Constant Contact, AWeber, and Emma.
Payment gateways – integrate with PayPal or Stripe.
Conditional logic – show or hide fields, change values, or send specific notifications based on user input.
Multi-part Forms – split forms into multiple pages.
Front-end posting – lets you sync forms up to posts, pages, or custom post types to allow front-end submissions.
Layout and Styles – add styling to your form without needing custom CSS.
Zapier and Webhooks – unlocks the power of Zapier and all of its integrations.
You can also sync up with lots of CRMs, get Slack notifications, allow users to save their progress, and lots, lots more.
Ninja Forms' pro add-ons add a ton of flexibility to your forms. Just be aware – they can start to add up depending on how many you need.
For example, if you want conditional logic, multi-page forms, and Zapier integration…you're already looking at almost $150. The bundles can help you save a bit – but you should still put some thought into the extensions that you'll need and how much they'll add up to.
Wrapping Things Up
As far as free versions go, Ninja Forms is one of the best you'll find…which is probably why it has over 900,000+ active installs.
The paid extensions give you access to enough functionality to go toe-to-toe with any of the other premium form builders. The only thing you need to watch out for is pricing. Depending on the specific features that you need, Ninja Forms may either come out cheaper or more expensive than options like WPForms or Gravity Forms.
Again – this goes both ways. So it's just as likely you might save money with Ninja Forms. Just make sure you do the math before making a final decision. Excluding the potential money issue, I don't think you'll go wrong with Ninja Forms.