Have you ever heard a WooCommerce user say, "wow, I love the built-in WooCommerce reporting functionality?".
I don't mean to rag on WooCommerce. But let's face it: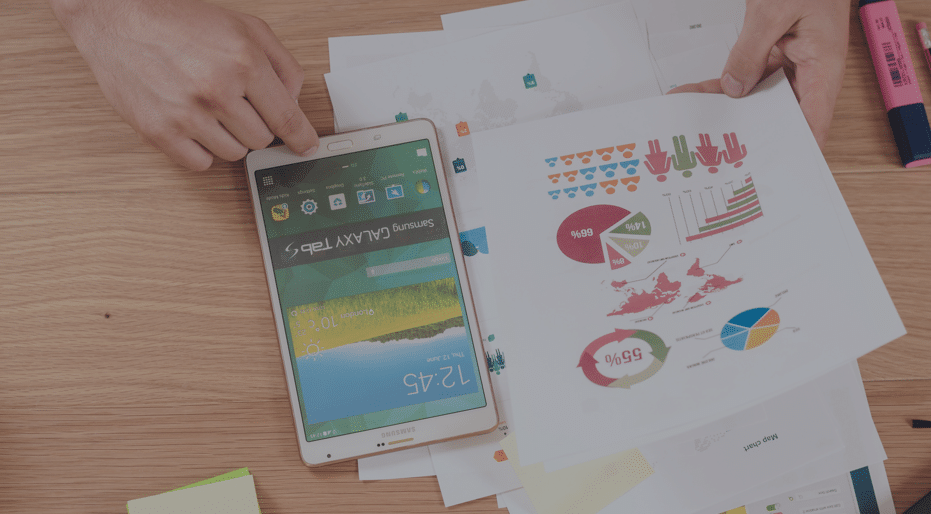 The default reporting and customer/order management features aren't that great, especially when you compare them to something like Shopify.
In fact, reporting is a common pain point for WooCommerce stores, which is what led Bryce Adams, a former developer at Automattic/WooCommerce, to launch Metorik.
Metorik is a web app that easily connects to your WooCommerce store and provides a much more robust reporting and management interface.
In my Metorik review, I'll tell you a bit more about what it does and give you a look around the Metorik dashboard.
Metorik Review: What All Does It Do?
Metorik brands itself as "instant insights, analytics, and tools for WooCommerce stores". That's, well, a pretty accurate description of exactly what you'll get with Metorik.
As I mentioned, Bryce Adams, the guy behind Metorik, actually worked on WooCommerce at Automattic, so he has real insights on what WooCommerce store owners need.
Here's a bit more detail on what that actually means. Metorik gives you:
Gorgeous reports. Beyond just looking good, they highlight important KPIs so you can quickly find the information that matters.
Detailed customer profiles. View a full summary of each customer, their order stats, and KPIs like lifetime value and more.
Period comparisons. Metorik doesn't just give you stats in a vacuum – it's always comparing things to similar periods so you can see how your store is trending. You can also manually compare periods on graphs for a more detailed look.
Easy segmentation. Metorik lets you quickly segment your data by a variety of criteria. You can even use multiple conditions for pin-point segments.
Individual product insights. Find your best/worst sellers and view detailed stats for each individual product.
Digest summaries. Set up scheduled summaries of how your store is doing so you don't need. You can also set up custom reports based on certain segments.
Subscriptions support. If you're using WooCommerce for subscriptions, you can view important stats like churn rate and retention.
Tons of integrations. Integrate with Google Analytics for conversion rate data, your support desk software, and more coming soon.
Why Do You Need Something Like Metorik? WooCommerce Has Reports
Ok, beyond the obvious that Metorik's reports:
Are more detailed
Offer easy period comparisons
Let you segment data
Make it easy to find KPIs
There's also a more technical reason to consider Metorik. I didn't think this one up personally – I had it explained to me. But it is another reason to consider Metorik over the default WooCommerce interface.
Here it is:
If you're running a busy WooCommerce store (think 100s of orders per day), the native WooCommerce order admin area might be running pretty slowly. If you find yourself with a slow WooCommerce admin due to scale, Metorik can help solve the issue because its database structures aren't tied to WP postmeta.
So a search that takes you 30+ seconds to execute in your WooCommerce dashboard might only take a fraction of a second in Metorik.
Hands-on With The Metorik Dashboard
Metorik syncs to your store via the Metorik Helper plugin. Once that's done, you'll do everything else inside the Metorik web app interface.
A Look At Metorik's Report Functionality
Reporting is what's at the heart of Metorik, so let's check that out first.
The first thing that you'll see when you sign in to your Metorik account is a summary of all the key metrics for your store. I took a full-page screenshot because I think it's important to see how much important information it packs into a small area:

From just this screen, you can learn the following about a specific time period:
Net sales
New customers
Average order value/order items
Average lifetime value/orders per customer
Best/worst selling products
Plenty more
Another neat thing you can do from this screen is set up comparisons. By choosing a comparison period, you can quickly view how all of those key metrics compare to a different time period:

With this view, you can quickly see whether your KPIs are trending upwards or downwards.
Digging Into The Detailed Reports
While the Overview page is helpful for a quick look – Metorik also has a dedicated Reports tab that houses more detailed reports.
Again, I'm going to show a full-page screenshot of this one because I want to show how detailed it is:

You get an easily digestible look at a ton of key metrics, complete with comparisons so that you can see how those metrics are changing over time.
All in all, Metorik gives you detailed reports for:
Orders – this is the one I showed you!
Refunds – refund tracking for orders in a specific period
Devices – which devices and operating systems people use to shop
Sources – stats based on referring websites or UTM tags
Forecast – a prediction of future sales based on your data
Customers – a look at where your customers are located and helpful lifetime stats like value, orders, and more
Customer Retention – information about how successful you are at turning one-time customers into repeat customers, including how long customers go between orders, and how much of your business comes from repeat customers.
Compare Products – lets you compare different products.
Here's a quick look at the Customer Retention report because I think the breakdown between one-time customers and returning customers is super helpful:

And here's what it looks like when you compare different products against one another:

Managing Individual Orders, Customers, and Products in Metorik
Beyond reporting, Metorik also lets you dig deeper into certain areas of your store. Let's start with Orders.
In the Orders tab, you can quickly view a list of every single order on your WooCommerce store. And I do mean quickly – this report loads fast, even on my 2MB/s Vietnamese Internet connection:

This is also where filtering/segmentation comes into play. By using the Filter orders option at the top, you can drill-down into your orders by one or more conditions.
Just for fun, I created a search with three conditions. Note that you can choose between orders that match all conditions or orders that just match any conditions:

You can also save the filter for reuse later and/or export the data. You can even set up a Recurring export so that Metorik automatically sends you those filtered orders on a certain schedule:

That's super helpful!
Additionally, by clicking on a single order, you'll get a detailed order summary page, complete with the option to add tracking numbers:

Beyond orders, you also get similar tabs to manage:
Customers
Products
Coupons
For all of those items, you'll also be able to:
Add detailed filters and export data
View information for individual items
For example, here's a look at an individual customer's card:

You can even add private notes if needed.
Setting Up Digests
I'll show you one more thing before finishing up my Metorik review.
While you can always send yourself emails based on specific filters that you set up for orders, customers, etc., Metorik also offers a Digests feature that lets you get overall summaries of your store sent to your email or Slack at specific intervals:

For example, here's what the General digest looks like:

What I like about this report is that it gives you a quick look at your store in plain English.
For example, you could use digests to wake up to a daily summary of your store's KPIs.
How Much Does Metorik Cost?
Metorik is priced according to the number of orders your store handles per month. Beyond the order restrictions, there aren't any feature restrictions between the various plans.
The cheapest plan starts at $19 per month for up to 100 orders per month (it's just not highlighted in the pricing table below):

Final Thoughts on Metorik
Metorik has beauty and brains.
That is, while the dashboard and reports themselves are eye-candy, there's actual substance to back everything up.
Metorik strikes a good balance between simplicity and functionality as well.
If you want, you can just look at the default report options and get a good understanding of how your store is functioning. That alone is already much-improved over WooCommerce.
But if you want to go further, you can also drill-down with deep segmentation options and set up automated reports based on those criteria. That opens up a ton of reporting flexibility if you want to get your hands dirty.
If you're running a WooCommerce store and want better reporting/insights and easier order/customer management, definitely give Metorik a try.
And if you like this product, you might also want to check out our Jilt review for easy cart abandonment emails.